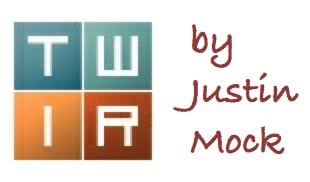 The USATF Trail Marathon National Championships, held at the Moab Trail Marathon in Utah, and East Coast races Mountain Masochist Trail Run 50 Mile and Georgia Sky to Summit 50k are chief among the highlights in this week's column.
MOAB TRAIL MARATHON – MOAB, UTAH
Women
Two national championships in the same year, Addie Bracy's rookie year of trail racing has been a breakout success. A former steeplechaser and a 2:35 marathoner, Bracy used that speed to outgun two-time defending-champion Megan Kimmel.
On the red-rock marathon course, which doubled as the USATF Trail Marathon National Championships, Bracy pulled away halfway in on her way to a 3:40 winning time. Bracy earned $499 in cash money and a guaranteed spot on the U.S. team that will compete at the World Mountain Running Long Distance Championships in August 2017 in Italy. While acknowledging her inexperience in trail racing, Bracy said, "this course was crazy! It had a little bit of everything – sand, big rock faces, singletrack, wide open jeep roads, steep ascents and descents, it covered all the bases. The last 5k was the most unique section. We went through several tunnels, through a cave, up two ladders and up and down two rope sections."
Bracy's looking for bigger things in the year ahead, commenting that "I definitely have a desire to get over to Europe and do some of the major trail races."
Pegged as my pre-race favorite, Kimmel chased to a second-place 3:43 finish. Perhaps fatigued by her long Skyrunning calendar, her time was 16 minutes off her 2015 winning time, and 17 back of her 2014 result.
Kelly Wolf and Sandi Nypaver were a minute apart in third and fourth, running 3:45 and 3:46, respectively. Masters runner Chris Lundy ran 3:56 for fifth, and Leadville 100 Mile race winner Clare Gallagher was sixth in 3:59.
Men
Azerya Weldemariam crashed the party. The Eritrean was a silver-medal winner at both the 2010 and 2012 World Mountain Running Championships and racing in the U.S. this year he was second at the Pikes Peak Marathon (to Alex Nichols) and second at the Rocky Ridge Half Marathon (to David Roche). Here in Moab, Weldemariam was uncatchable. Though not eligible for the USATF-only prize money, he was the race winner and set a new course record at 2:58.
Just 24 seconds back and also at 2:58, a fast-closing Sage Canaday was second overall and the USATF Trail Marathon National Champion. At the 20-mile mark, Canaday was nearly two minutes back and in third place, before surging toward the lead group. "This is probably the most technical race I've run in the U.S. besides The Rut 50k," he said afterward. "It has a great mix with some fast dirt road and doubletrack sections, but it also has sections with ropes where you have to actually use your arms to pull yourself up some very steep pitches."
Canaday, like women's winner Bracy, also earned a spot on the U.S. team to compete at the 2017 World Mountain Running Long Distance Championships. His plans remain uncertain however. "It's always a huge honor to be able to represent one's country in international competition, so I'm strongly considering running at [the World Mountain Running Long Distance Championships] next summer. However, I also really want to try UTMB again next year and the race dates are fairly close together," he explained.
Second last year, Joe Gray was eight minutes better, but that was only good for third among this year's increasingly competitive field. Gray ran 3:00 despite being hampered by a bum quad.
A pair of names new to this column–Anthony Costales and Travis Morrison–were fourth and fifth. Costales is a 2:17 marathoner and Morrison has previously taken part in the XTERRA championships. Past winners of the Moab race, Mike Foote and Dakota Jones, were sixth and seventh, respectively.
MOUNTAIN MASOCHIST TRAIL RUN 50 MILE – LYNCHBURG, VIRGINIA
Men
After a two-year run at the top, Paul Terranova's title streak was broken. Terranova was in the mix much of the day, but would ultimately finish fourth. Similarly, halfway through the race it was Jonathan Ryder who held a slim lead, but his late-race struggles would leave him in fifth.
Overtaking the course vets and running strong all day, Clark Messman took full advantage. Always in the lead group, the 21 year old from California was also just barely ahead of Brian Rusiecki at every checkpoint. Messman, who was second at this year's Siskiyou Out Back 50 Mile, held off Rusiecki on the point-to-point route to earn the big win. The pair would finish in 7:08:05 and 7:08:59.
Behind the two frontrunners, but ahead of Terranova and Ryder, Matt Thompson was third in 7:28.
Women
Aliza Lapierre's 8:19 winning time is one of the race's fastest in recent years, but it didn't mean that she won comfortably. Sarah Schubert, who looks to be taking part in most of the Beast Series events, a series of six races in Virginia, was just a few minutes back at each aid station, and would eventually finish second in 8:32. The pair will meet again in five months as both are registered for Oregon's popular Gorge Waterfalls 100k.
Professional triathlete Alyssa Godesky was third in 8:48.
Full results.
GEORGIA SKY TO SUMMIT 50K – SKY VALLEY, GEORGIA
This one sounds wild. The course boasts 20 miles of pristine singletrack, some 20 waterfalls, a couple of water crossings, and a pair of trips up to 4,700 feet while collecting 7,500 feet of elevation gain.
David Kilgore, who notoriously needed 14 staples to close a head wound after the Cat's Tail Trail Marathon last month, set a new course record in winning this year's race in 4:19. Kilgore wrestled that record away from Jason Parks. The defending champ was pushed to second this year, though his 4:24 also bettered last year's mark. Daniel Hamilton was third in 4:43.
As the race course gains a favorable reputation, a competitive field has followed and as with the men's race, both of the top-two women's finishers were inside of the previous course best. Defending champ and course-record holder Emily Ansick did not finish and instead it was Alondra Moody and Sayard Tannis battling up front.
Moody was a class above with a 5:24 winning time, 18 minutes in front of Tannis. Third-place Erin Jobe ran 5:51.
OTHER RACES AND RUNS
"I don't know how, but I did it," David Riddle's simple social media update hid what had to be overwhelming joy. After years of injury, the one-time rising star regained his health and fitness enough to attempt 100 miles for the first time since 2012. Back in his native sweet home Alabama, Riddle was victorious in 16:24 at the Pinhoti 100 Mile. He chopped 18 minutes from Karl Meltzer's 2011 course record. Jacqueline Merrit (née Palmer) also scored a new course record in the women's race. She finished third overall and her 19:04 mark was 20 minutes better than Denise Bourassa's previous course best from 2012. Full results.
Just two minutes off a decade-old Jon Olsen course record, Mark Hammond had a damn good run at California's Rio Del Lago 100 Mile. He won this year's race, held on some of the same trails as the Western States Endurance Run, in 15:33. A surprise second at the Run Rabbit Run 100 Mile earlier this year, Hammond is quickly moving up the ranks. The same could be said for Cat Bradley. While Hammond was a near miss of the course record, women's winner Bradley ran 18:48 to improve the women's course best by 10 minutes. Full results.
The New York City Marathon field surely included a bunch of ultrarunners, but among the familiar names to this column, Pat Smyth was the top finisher. He was 10th overall, fifth American, in 2:16. Zach Ornelas ran 2:27 and Michael Wardian ran 2:33. Wardian's finish came a week after running 2:34 at the Marine Corps Marathon. With this weekend's race, Wardian finishes his project of running the six World Marathon Majors all in the same year, the Tokyo, Boston, London, Berlin, Chicago, and New York City marathons. His average time for the six races was 2:31:09.  Full results.
Kim Reed, an Olympic Trials marathoner, scored an upset win over Camille Herron at Missouri's Bass Pro Conservation Marathon. The pair ran 2:44 and 2:52. Men's winner Shawn Etzenhouser finished in 2:33, a mere 12 seconds up on Anthony Mugo. Full results.
At the Massachusetts Stone Cat Trail Race 50 Mile, Joe McConaughy ran 6:12 for a 24-minute win, finishing less than two minutes off the course record. Deirdre Lowe topped the women's field in 8:16. Full results.
Lizzy Hawker completed her quest to fastpack the length of the Great Himalaya Trail in Nepal. According to this article, the Great Himalaya Trail is some 1,600 kilometers of various kinds of trails linked together to make a route across Nepal in the east-west direction. It took her "just under 42 days," she said on social media, and she traveled solo.
Oregon's Lithia Loop Trail Marathon saw Cole Watson run 2:36 to finish 10 minutes in front of David Laney. Camelia Mayfield won the women's race in 3:21. Full results.
OTHER RACE NEWS
The Altra U.S. Skyrunner Series has announced its 2017 schedule. Each of the Skyrunning divisions–Vertical Kilometer, Sky, and Ultra–involve a five-race series taking place between June and October 2017. Of note, The Rut's three events in Montana remain a part of both the global Skyrunner World Series and the U.S. Skyrunner Series. A 100-mile event is mixed into the U.S.'s Ultra division for the first time in 2017, the IMTUF 100 Mile in Idaho. This represents a significant deviation from typical Skyrunning distances–the rest of the U.S. series is in the 50 to 55k distance range, for example. Full schedule.
NEXT WEEKEND – IAU 50K WORLD CHAMPIONSHIPS – DOHA, QATAR
For the third year in a row, the desert oasis will host the IAU 50k World Championships. The U.S. earned double gold last year with Tony Migliozzi and Camille Herron each winning their respective races. Migliozzi is set to return, though Herron is instead focusing on the IAU 100k World Championships later this month.
Men
In addition to Migliozzi, the U.S. team includes a whole group of men with similar road-marathon times.
Tyler Andrews  – 2:15 at 2016 Mohawk-Hudson River Marathon
C. Fred Joslyn – 2:26 at 2016 Steamtown Marathon, 2nd at 2016 Caumsett 50k
Tony Migliozzi – 2:21 at 2016 Pittsburgh Marathon, 2:19 at 2016 Chicago Marathon
Bryan Morseman – 14 2016 marathons, 2:23 best
Eric Senseman – 5th at 2016 Caumsett 50k
Thomas Puzey – 2:25 at 2016 Rock 'n' Roll Arizona Marathon
Counted on as contenders among the international field are:
Arnold Kiptaoi (Kenya) – 2:17 2016 Munster Marathon (Germany), 2nd at 2015 IAU 50k World Championships
Charles Wachira Maina (Kenya) – 2:13 at 2016 Lattlecom Riga Marathon (Latvia), 4th at 2015 IAU 50k World Championships
Collen Makaza (Zimbabwe) – 1st at 2014 IAU 50k World Championships
Calum Neff (Canada) – 2:22 marathon best
Samuel Ongeki (Kenya) – 3rd at 2015 IAU 50k World Championships
Harm Sengers (the Netherlands) – 5th at 2015 IAU 50k World Championships
Michael Kallenberg (Great Britain) – 8th at 2015 IAU 50k World Championships
Niels Bubel (Germany) 9th 2015 IAU 50k World Championships
Kota Tachikawa (Japan) – 2:23 marathon best

Zivanai Portipher Dombojena (Zimbabwe) – 5th 2016 Two Oceans Marathon
Women
The U.S. team will be powered by:
Claudia Becque – 1st at 2016 Mad City 50k, 2:39 at 2014 Twin Cities Marathon
Caroline Boller – 1st at 2016 Caumsett 50k, 2:44 at 2016 Houston Marathon
Adrian Chouinard – 2:44 at 2012 Houston Marathon
Sarah Cummings – 2:36 at 2016 Grandma's Marathon

Heather Tanner – 2:46 at 2015 Grandma's Marathon
Caitlin Smith – 6th at 2015 IAU 50k World Championships
The women's start list that I obtained included just 30 women, and with six coming from the U.S., the team's chances are very good. Team Croatia appears to be another team threat, with two of its members in last year's top 10. Here are some international women to watch out for, which make up six of last year's top 10:
Marija Vrajic (Croatia) – 2nd at 2015 IAU 50k World Championships, 3rd at 2015 IAU 100k World Championships
Cartiona Jennings (Ireland) – 4th at 2015 IAU 50k World Championships
Khishigsaikhan Galbadrakh (Mongolia) – 5th at IAU 50k World Championships
Nele Alder-Baerens (Germany) – 8th at 2015 IAU 50k World Championships
Nikolina Sustic (Croatia) – 9th at 2015 IAU 50k World Championships, 31st at 2016 IAU Trail World Championships
Mai Fujisawa (Japan) – 10th at 2015 IAU 50k World Championships, 15th at 2015 IAU 100k World Championships
CALL FOR COMMENTS
The Moab Trail Marathon uniquely paid $499 to its race winner and $401 to its runner up. $600 is the limit to issue a federal 1099 tax statement, so does anyone know why such an odd amount was paid?
What race director out there can get Pat Smyth to line up against Jim Walmsley in the coming year?
Results from races like the Antelope Island 50k in Utah and the Nashville Ultra 70k are yet to hit the web at press time. Readers are always encouraged to contribute results from any other race in the comments section. Thanks!