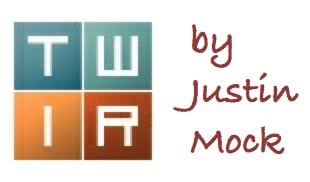 The bad news? It was a light weekend of racing, and we're missing some results. The good news? There were a lot of interesting races and close finishes this weekend. Read up on the Moab Trail Marathon, the Pinhoti 100 Mile, Rio Del Lago 100 Mile, and more in this week's column.
Moab Trail Marathon – Moab, Utah
The Moab Trail Marathon is a bucket-list race for its red-rock scenery and tunnels-and-ladders course, and it was the USATF Trail Marathon National Championships, too.
Men
Anthony Costales avenged a 2017 second-place finish by winning this year's race in 2:59. If the course was the same, Costales was a huge 20 minutes better than last year. Costales, a 2:13 marathoner, turned to that speed in the final mile when he pulled away from Andy Wacker for a 23-second win.
Second-place Wacker also finished in 2:59, and third-place Travis Fuller followed in 3:11, only 21 seconds up on Jeshurun Small.
Bobby Peavey was fifth in 3:15.
Women
Rachel Drake scored a surprise win in the women's race. First at this year's Waldo 100k and fourth at this year's Sean O'Brien 100k, Drake has had previous success, but hers is a name relatively new to this column. She won going away in 3:36, over seven minutes better than everyone else.
Tara Richardson edged Stevie Kremer for second. The two clocked 3:43 and 3:44 runs, 38 seconds apart. Fourth- and fifth-place Kristen Findley and Kelly Wolf finished in 3:48 and 3:54, respectively.
Pinhoti 100 Mile – Sylacauga, Alabama
The Pinhoti 100 Mile runs point-to-point through Alabama's Talladega National Forest, and it was the race's 11th edition.
Men
Although the posted results have the top-four men all going under the former course best, I'm hearing on social media that those times are actually an hour off. That means that race winner Jeff Browning finished in 16:30, about six minutes back of David Riddle's record from 2016. Browning led for a long time, went off course courtesy of vandalized course markings, returned to the course equal to a couple men behind him, and surged to finish with the win. His stellar 2018 also includes a fifth at the Western States 100, a Hardrock 100 win, and a third-place finish at the Run Rabbit Run 100 Mile. Browning's accomplishments at age 47 continue to impress, and he's a lock for top-10 standing in the soon-to-come Ultrarunning Magazine (North America) Ultrarunner of the Year voting.
Just 12 minutes separated the second- through fourth-place runners. Evan Dare was second in 16:54, Kyle Curtin was third in 16:58, and Nathan Toben was fourth in 17:06.
Women
The same hour-off problem looks to have impacted the women's results, too. Aden St. Charles led the women's group in 21:14. Lauren Jones was second in 21:59, and Holly Adams and Molly Freeman look to have tied for third at 23:35. Adams and Freeman were said to have run the entire race together, as planned.
Other Races
Mountain Masochist Trail Run
Full results from the 36th Mountain Masochist Trail Run 50 miler in Virginia are yet to be publicized, but we do know that Rachel Kelley won for the women. Do we have any boots on the ground among our readers who can help with the rest? 11/5 Edit – Official results will go up later today, but we now have learned that Samuel Van Valkenburg won the men's race in 7:30. He was the first of four sub-eight-hour finishers. Kelly won in 8:48.  Full results (when available).
Rio Del Lago 100 Mile
Northern California's Rio Del Lago 100 Mile happens along Folsom Lake and the American River, and takes in some of the same trails as other races in the area. The race's 18th running crowned Chris DeNucci and Amy Phillips as this year's winners in 16:36 and 21:21. Full results.
Lithia Loop Trail Marathon
The 11th-annual Lithia Loop Trail Marathon took place on the trails around Ashland, Oregon. Under sunny skies, Brett Hornig and Kristyn Roth were the runaway victors with 2:58 and 3:29 finishes, respectively. Full results.
Ozark Trail 100 Mile
The Ozark Trail 100 Mile race is in Missouri. I don't trust myself to back into a finish time, but the race tracker has Tommy Doias and Sarka Petrickova winning the point-to-point run through the Mark Twain National Forest. Tracking.
New York City Marathon
The New York City Marathon took place on Sunday, and always includes some trail-and-ultra crossovers. This year's second-place Comrades Marathon finisher, Gerda Steyn (South Africa), was 13th at New York in 2:31. Just like the rest of the top women, Steyn recorded a negative split. The men's results include familiar trail-and-ultramarathon names David Kilgore (38th, 2:28), Michael Wardian (82nd, 2:34), Calum Neff (83rd, 2:34), and Oz Pearlman (97th, 2:36). Full results.
Natchez Trace Trail Run 50 Mile
Mark Rose and Sally Thompson set the first-year standards at Tennessee's Natchez Trace Trail Run 50 Mile. The pair ran 8:47 and 10:06, respectively. Full results.
Silver Falls 50k
Oregon's Silver Falls 50k takes its name from the 9,000-acre state park and its dozen-plus waterfalls inside. Rob Russell and Pam Smith won in 4:09 and 4:37. For anyone who's following, that's two 50ks with course records two weekends in a row for Smith. Full results.
Pete Kostelnick
I blinked and it's almost over. Pete Kostelnick left Kenai, Alaska on July 31 and has been running, mostly completely self-supported, ever since. He'll reach the end of the Florida Keys on Monday, November 5. Although the route is somewhat arbitrary, Kostelnick's 5,300-mile run is, well, 5,300 miles. Social media.
Backcountry Wilderness Half Marathon
A $400 first-place prize lured Joe Gray up definitely-not-backcountry I-25 in Colorado. He won the Backcountry Wilderness Half Marathon in 1:17. Holly Kelleher won the women's race in 1:39. Full results.
Next Weekend
Tunnel Hill 100 Mile
You remember the Tunnel Hill 100 Mile, right? This is where Camille Herron set a 100-mile trail world best last year. The flat-and-fast race is next weekend in Illinois, and top men's entrants include Zach Bitter and Mike Bialick. Bialick won the race in 2015 and 2017, and ran 13:02 last year. Bitter is still the track 100-mile American record holder, having run 11:40 in 2015. In the women's race, 2016 champ Neela D'Souza and long-distance specialist Connie Gardner look to lead. Full entrant list.
Franklin Mountains Trail Run 50k
The Skyrunner USA Series will wrap its 2018 five-event calendar at the Franklin Mountains Trail Run 50k in Texas. TJ David and Kelsey Brasseur lead the Sky Ultra division, and Timmy Parr and Dani Moreno are in front of the Sky Classic group. Both Parr and Moreno are entered in this weekend's 27k contest. Full entrant list.
Call for Comments
What other races took place around the world? Leave a comment to share results. Thanks!