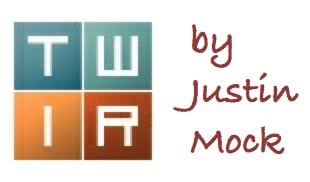 Although a big weekend for racing, the Thanksgiving holiday limits trail and ultra events. This week's column highlights the Quad Dipsea and Joe Gray's introduction to Malaysian trail racing, and then looks ahead to next week's XTERRA Trail Running World Championships and IAU 50k World Championships.
Quad Dipsea – Mill Valley, California
Alex Varner went way under Dave Mackey's former course record at the race's 34th running. Varner clocked 3:41 to improve on the former course best of 3:48, a record that dates to 2013. The 28.4-mile race is a double out and back on the famous Dipsea Trail, gaining and losing 9,200 feet of elevation with much of it on stairs. Varner split 53:41, 51:55, 54:22, and 1:01:05 for the four lengths. For perspective, in June at the Dipsea Race, he split 49:35 for a single running of the trail.
Varner, who looks to be in great form, is registered for next weekend's The North Face 50 Mile Endurance Challenge Championships.
Ezra Becker used a strong third leg to edge Yassine Diboun for second. Becker's 4:13 finish was four minutes ahead of third-place Diboun.
Among other pre-race favorites, Ford Smith was eighth in 4:32.
Bev Anderson-Abbs dipped under the five-hour mark in winning the women's race. With splits of 1:08:56, 1:12:21, 1:15:28, and 1:22:54, Anderson ran to a 4:59:37 finish. Penny Macphail was second in 5:17, and Luanne Park was third in 5:32.
2011 women's champ Cedar Bourgeois was fourth in 5:41.
Salomon Action Asia Malaysia Trail – Kuala Lumpur, Malaysia
Joe Gray cruised through muddy trails to set a new course record in the 18k event at 1:21:56. Gray, who will race Hong Kong's MSIG Lantau Vertical K next week, was over 20 minutes ahead of second place.
Kenyan marathoner Daniel Kiprotich Kogo, third at the Bangkok Marathon two weeks ago in 2:37, was second in 1:42:32, and Jason Robbinson was third in 1:47:25.
The women's podium included Malaysia's Mei Yee Yip, Kenya's Genevive Njoku, and Nur Eriezamurni Tumpang. The group ran 2:33:38, 2:44:08, and 3:16:16.
Other Races
On Thanksgiving Day in southern California's Topanga State Park, Anthony Fagundes and Rachel Naranjo won the XTERRA Topanga Turkey Trot 15k. The two ran 59:02 and 1:07:28 for the lollipop-style course. Full results.
Also on Thanksgiving Day, the Feast and Feathers Trail Race looped Omaha, Nebraska's Lake Cunningham. In the half marathon, Cory Logsdon, a sub-15 5k runner, and Kaci Lickteig were race winners in 1:29:09 and 1:39:36. Full results.
Next Weekend – XTERRA World Championships – Oahu, Hawaii
Defending champions Patrick Smyth and Kimber Mattox will both return to the half-marathon jungle course. Smythe has been nearly unbeatable this year and won the U.S. Mountain Running Championships (interview). Mattox was sixth at the World Mountain Running Championships. Smythe's closest challenge will come from David Roche and JP Donovan, while Mattox will square off with 2013 champion and 2:35 marathoner, Paulina Carlson.
Next Weekend – California International Marathon – Sacramento, California
Twice an Olympic Marathon Trials qualifier, Sage Canaday will make a third attempt at qualifying for his third-straight Trials. Canaday ran 2:20:02 at the Los Angeles Marathon in March and 2:19:12 at the Boston Marathon in April. He'll need to run under 2:18:00 to qualify for the Olympic Trials. Canaday most recently ran 1:06:34 at the Big Sur Half Marathon in California in November.
Tim Tollefson is also listed among the CIM entrants. He last ran a marathon in June 2014 at Minnesota's Grandma's Marathon, finishing in 2:19:43. Like Canaday, he too raced in the 2012 Olympic Marathon Trials.
Next Weekend – IAU 50k World Championships – Doha, Qatar
Last year's world-trophy event has been upgraded to an official world championship. A $10,000 prize purse will be awarded with $2,000 going to each of the men's and women's winners.
Emily Harrison won last year's race (race report), but is not among the three-woman U.S. team that will compete on December 4.
In her absence, Camille Herron, Caitlin Smith, and Alex Blake will carry the American hopes for team gold. Herron has not missed in her last three ultras–winning the Mad City 100k, the IAU 100k World Championships (interview), and the Door County Fall 50 Mile, all in sensational times. Smith most recently won the USATF 50k Trail National Championships, and Blake has twice run 2:41 for the marathon distance.  
Five men–Tyler Andrews, Tony Migliozzi, Geoff Burns, Zach Ornelas, and Jesse Davis–will wear the U.S. singlet. Presumably the same flat 10 x 5k course of a year ago remains, making one's road-marathon time an easy benchmark for comparison.
Andrews ran five marathons in 2014 with times ranging from 2:16 to 2:21, and another three in 2015 with times between 2:17 and 2:20. Migliozzi twice ran 2:17 this year. Burns clocked 2:25 and 2:26 in two 2015 marathons. Ornelas won this year's Caumsett 50k in course-record time, and Davis gained notoriety for his recent 2:18:02 win at the Indianapolis Monumental Marathon. He fell across the finish line just over the Olympic Marathon Trials qualifying mark and then successfully, I believe, appealed to the USATF for admission.
Next Weekend – The North Face Endurance Challenge 50 Mile Championships – San Francisco, California
iRunFar has previewed both the men's and women's fields separately and will be on site with live coverage.
Call for Comments
Thanksgiving Day is the busiest race day of the year, just not so much in trail and ultrarunning. What trail stars hit the road for a turkey trot and how'd they do?