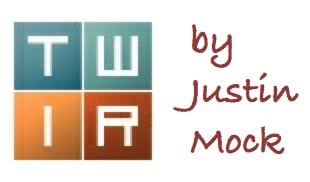 Thanksgiving is the most popular day to run a 5k, but that doesn't mean much for this column. We've got a light blend of post-holiday highlights then, and a bigger look at next weekend's Ultra-Trail Cape Town 100k.
Quad Dipsea – Mill Valley, California
Air quality from area forest fires was good enough to allow the 28.4-mile Quad Dipsea race to happen in the San Francisco Bay Area. This contest runs 28.4 miles as a double out-and-back on the famed Dipsea Trail and all of its stairs. Although the skies were clear, day earlier rain did leave the course in somewhat sloppy shape.
Women
The top three women all went under six hours with Kyria Wilson winning in 5:46. Wilson was eighth a year ago and finished five minutes in front of second-place Erin Vancellette. Although the two were relatively even most of the way, Wilson gained three minutes on the race's third interval for the needed separation. Third-place Sunduk Kim ran 5:56.
Men
Tim Comay took the men's race in 4:21, and he looks to have led from start to finish. Rudy Rutemiller and defending champion Alex Ho followed in 4:30 and 4:37 for second and third.
Fastest Known Times
Grand Canyon Rim-to-Rim-to-Rim FKT
The women's FKT for the 42-mile Grand Canyon Rim-to-Rim-to-Rim run is falling in quick succession. Bethany Lewis first ran 8:15 in 2011 and that time stood until Cat Bradley went for 7:52 in November 2017. Almost a year to the day later, Ida Nilsson (Sweden) cut that mark to 7:29, and then just a couple of days later Sandi Nypaver threatened it with a 7:33 run. In the end, Nilsson's record stood for just five days. Taylor Nowlin completed the double crossing in 7:25 on November 21. More info.
Trans-Zion FKT
Trans-Zion is 48 miles one way across the high desert of Utah's Zion National Park. Clare Gallagher completed the adventure in 8:01 on November 19, bettering Joelle Vaught's 2016 best by 25 minutes. Hayden Hawks ran a men's best 6:50 in April 2017. More info.
Road Races
Surely there were plenty of trail and ultrarunners dropping in distance and moving to the roads on Thanksgiving Day. Michael Wardian and dog Rosie again won his area turkey trot, running 27:12 for five miles. Two days later he won Maryland's North Central Trail Marathon in 2:40.
World-class mountain runner Joe Gray won his local turkey trot in Colorado with a speedy 14:54, and then sometimes-ultrarunner David Kilgore won his fourth Space Coast Marathon in Florida in 2:33.
Other Ultra News
Golden Ticket Series
The six-race Altra Golden Ticket Series awards automatic entry to the Western States Endurance Run. The Sean O'Brien 100k in southern California was to be the series's second race early next year, but recent forest fires have forced that race's cancellation. The Canyons 100k in northern California in April 2019 has been named a series replacement.
Next weekend's Ray Miller 50/50, to be held in the same area as the Sean O'Brien races, was also cancelled for the same reasons.
Next Weekend – Ultra-Trail Cape Town 100k – Cape Town, South Africa
After 21 races in 17 different countries, we're at the end of the 2018 Ultra-Trail World Tour. The series will wrap up at next weekend's Ultra-Trail Cape Town 100k in South Africa. The race course gains 4,300m (14,000 feet) of elevation on a front-loaded route. There are two majors climbs on Table Mountain in the race's first half.
Women
Francesca Canepa (Italy) – 1st 2018 UTMB
Keely Henninger (USA) – 1st 2018 Lake Sonoma 50 Mile
Mimmi Kotka (Sweden) – 6th 2018 Diagonale des Fous
Nathalie Mauclair (France) – 3rd 2017 Hardrock 100 Mile
Robyn Owen (South Africa) – 2nd 2017 Ultra-Trail Cape Town
Stephanie Violett (USA) – 6th 2018 Western States Endurance Run
Kelly Wolf (USA) – 1st 2018 Lavaredo Ultra Trail
Lucy Bartholomew (Australia) won last year's race in 11:21, and second-place Owen followed in 12:06. 2017 was the race's fourth year and that 11:21 looks to be the course standard. Despite Owen's local experience though, Kelly Wolf gets the favorite nod here. She quietly has had a great 2018 with wins at both the Lavaredo Ultra Trail and Tarawera Ultras 102k, and a third-place finish at Transvulcania.
Men
Christiaan Greyling (South Africa) – 10th 2018 Otter Trail Run
Rob Krar (Canada, but living in USA) – 1st 2018 Leadville Trail 100 Mile
Prodigal Kumalo (South Africa) – 1st 2017 Ultra-Trail Cape Town
Nicolas Martin (France) – 2nd 2018 Les Templiers
Chris Mocko (USA) – 1st 2018 Leadville Marathon
Elov Olsson (Sweden) – 10th 2018 IAU 100k World Championships
Ryan Sandes (South Africa) – 2nd 2017 Ultra-Trail Cape Town
Sangé Sherpa (Nepal, but living in France) – 6th 2018 Eiger Ultra-Trail
Kumalo won last year's race in 9:51, a new course record time, and Sandes was second in 9:56. Krar looks back in form though and was sensational at his August return to 100 miles. If able to approach that effort, he'll be unmatched here, too.
Call for Comments
With some 1,000,000 runners across 1,000 races happening on Thanksgiving Day, there's surely more out there that our readers could add below in the comments field! Leave a comment to share added detail on the races covered here, or other races you were a part of this weekend. Thanks!