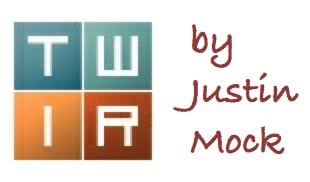 There have been a few highlights, but November has been pretty quiet for trail running and ultrarunning. That was the case again this weekend. The JFK 50 Mile in Maryland and the XTERRA Trail Run World Championships in Hawai'i were the cream of the pre-Thanksgiving crop, and we preview next weekend's Ultra-Trail World Tour finale, the Ultra-Trail Cape Town 100k in South Africa, too. Have a happy week, runners!
JFK 50 Mile – Boonsboro, Maryland
It was the 57th running of the JFK 50 Mile, making it the country's oldest ultramarathon. Some 1,200 runners were signed up for the part-trail, part-towpath, and part-pavement point-to-point run.
Men
Seth Ruhling beat Darren Thomas at the StumpJump 50k in Tennessee six weeks ago. Thomas went on to finish second at last weekend's The North Face Endurance Challenge 50 Mile Championships, and Ruhling similarly stepped onto a larger stage. Little known in ultrarunning circles until the last two months, Ruhling bolted to the front of the field at JFK and ripped through the Appalachian Trail section toward a seven-minute lead at mile 26. Zach Bitter was even further back, in just 11th place and 14 minutes behind Ruhling. The race was on though and Bitter cut through the partisan field and into the lead on the race's flat-and-fast towpath section. At the finish, Ruhling held on toward a 5:38 winning time, four minutes better than second-place Bitter. Ruhling's mark was the race's fifth-fastest ever.
Third-place Luke Paulson was hot on Bitter's heels too, finishing in 5:44. Michael Owen and Jared Burdick were fourth and fifth in 6:05 and 6:09, respectively.
Women
Unlike men's winner Ruhling, women's best Cecilia Flori (Italy, lives in New Zealand) didn't gain the lead until near halfway of the presidential campaign, and from there, it was an incredibly tight race. Less than three minutes separated the front three, and Caroline Veltri was quickly moving up in the race's second half. Flori ultimately finished in 6:46 and won the race's $1,000 first-place prize, and Veltri was second in 6:47, just over a minute behind the winner. Third-place Ellie Pell was right there too in 6:48.
Mimicking the men's finish, the women's fourth and fifth places were similarly well back from the lead three. Nicole Bitter was fourth in 7:12, and Sarah Aponte was fifth in 7:19.
XTERRA Trail Run World Championships – Kualoa Ranch, Oahu, Hawai'i
Kualoa Ranch is a cattle ranch and film location, and host to the XTERRA Trail Run World Championships every year since 2008. The jungle half-marathon course has a $10,000 prize purse that pays seven deep.
Men
Where in the world is Joe Gray? Last weekend he won the World Mountain Running Championships in Argentina, and this weekend he won these championships in Hawai'i. Gray triumphed here in 1:21. That's two minutes better than last year, and was his fifth win at this event.
Second-place Sage Canaday finished in 1:22, only 88 seconds back of Gray. He's building toward January's Houston Marathon and a chance for a third Olympic Marathon Trials appearance.
Mauricio Mendez, a professional XTERRA triathlete, was third in 1:25. Normally right behind Gray, Andy Wacker was off the lead pace and finished fourth in 1:29.
Women

Just like men's winner Gray, Grayson Murphy travels too! She had the same race schedule as Gray, and won the same two races on consecutive weekends. Racin' Grayson was fifth overall and finished in 1:33. That's eight minutes better than last year's winning time, and 11 minutes up on this year's second-place runner, Polina Carlson. It was Carlson's second-straight runner-up finish here.
Mel Aitken (New Zealand) was third in 1:46.
Other Races and Runs
Dinosaur Valley 100 Mile
The Dinosaur Valley 100 Mile run was at a state park of the same name southwest of Dallas, Texas. Brett Heady and Liz Bauer led a small group of finishers in 24:44 and 28:46. Chris Koerner and Wendy Haney won the accompanying 100k in 11:58 and 14:10. Full results.
NCAA Division I Cross Country Championships
Lauren Gregory, a former U.S. mountain running junior team member, scored as team champion Arkansas's fifth runner. She raced through a season-long injury and finished 72nd individually in 21:05 on the 6k course. Tabor Scholl, also a former junior team member and also limited by injury, was 126th in 21:25 for 10th-place Colorado. Full results.
Little Gunpowder 50k
The JFK 50 Mile wasn't the only ultra in Maryland this weekend. The low-key Little Gunpowder 50k shoots through the Little Gunpowder trail system with a start and finish at the historic Jerusalem Mill, a living-history museum. Clayton Bouchard and Melissa Morland won in 4:34 and 5:38, and for Morland, it was a repeat win. Full results.
Next Weekend – Ultra-Trail Cape Town – Cape Town, South Africa
We're at the end of the year's Ultra-Trail World Tour. Next weekend's 100k Ultra-Trail Cape Town race will be the 20th of the series. A fast and diverse group of runners will push their calendar season late in the year here too, against a course that gains 4,300 meters (14,100 feet) with its two biggest climbs in the first half.
Men
François D'haene (France) – 1st 2019 Madeira Island Ultra-Trail
Andre Jonsson (Sweden) – 2nd 2018 Ultra Skymarathon Madeira
Johan Lantz (Sweden) – 3rd 2018 Ultra-Trail Cape Town
Nicolas Martin (France) – 9th 2019 World Mountain Running Long Distance Championships
Paddy O'Leary (Ireland living in USA) – 4th 2019 Broken Arrow Skyrace 52k
Cody Reed (USA) – 1st 2019 Silverton Alpine Marathon
Vlad Shatrov (Australia) – 3rd 2019 Six Foot Track Marathon
Seth Swanson (USA) – 3rd 2018 Ultra-Trail Mt. Fuji
Women
Lucy Bartholomew (Australia) – 15th 2019 Western States 100
Amanda Basham (USA) – 2nd 2019 CCC
Landie Greyling (South Africa) – 5th 2019 Penyagolosa MiM
Emily Hawgood (Zimbabwe) – 1st 2018 Ultra-Trail Cape Town
Carla Molinari (South Africa) – 9th 2018 Comrades Marathon
Beth Pascall (U.K.) – 5th 2019 UTMB
Call for Comments
It wasn't just the NCAA Division I Cross Country Championships weekend, but Division II and III too. Do those races contain any names familiar to trail and ultrarunning followers?
Thanksgiving Day here in the U.S. is the country's biggest race day, but not so much for trail and ultrarunners. Will you race on the roads this Thursday?