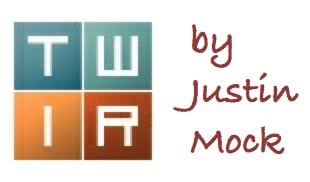 From fast finishes at the Javelina Jundred to NCAA cross country and New York City Marathon results, a diverse set of highlights are included in our 'This Week in Running' column.
Javelina Jundred (Mile) – Fountain Hills, Arizona
It was all cheer and no fear on Halloween for Paul Giblin and Devon Yanko. Giblin just missed the course record with his 13:49 first-place finish, and Yanko was first female, second overall, in a record 14:52.
The race marked Yanko's first 100-mile start since 2010 and first 100-mile finish since 2008, and she nailed it. From mile 61 to the finish, Yanko was six minutes faster than men's winner Giblin. Yanko's 14:52 mark cut some 48 minutes from Kaci Lickteig's course record, set in last year's race. Yanko also moved to ninth on the North American all-time chart for the 100-mile distance.
Also finishing on the women's podium were Tonya Littlehales in 19:24 and Tracy Dimino in 20:10.
Expected to be Yanko's closest competition, Shaheen Sattar dropped from the race after seven hours of running.
Men's winner Giblin was completely overlooked in last week's preview; sorry, Paul! Giblin, from the U.K., is a multi-time winner of the West Highland Way, was 11th at the 2014 IAU 100k World Championships, and was 18th at this year's Transgrancanaria. Much like Yanko, he too bolted to an early lead. Giblin finished the first of the race's six and a half loops in 1:43, 11 minutes ahead of then second-place Miguel Lara. He led all day and his 13:49 finish sits just two minutes off Hal Koerner's 2013 course best.
Lara dropped 76 miles into the race, and Michael Carson and Brett Sanborn finished second and third in 15:21 and 15:47, respectively. Karl Meltzer was fifth man in 16:31 and Jon Olsen was seventh in 16:55.
In the accompanying 100k, Karim El Hayani and Susan Barrows were race winners in 9:29 and 9:42.
Other Races and Runs
On the Portuguese island of Madeira, France's Arnaud Lejeune and Julien Chorier won the 80k and 40k races at the first-year Ecotrail Funchal event. The two finished in 8:30 and 4:29, respectively. Ana Conclaves was the women's 80k winner in 12:43 and I believe, if my reading of the results is correct, that Pita Rui won the women's 40k in 6:31. Full results.
The seven highest peaks in Andorra in a row, over 70k in distance, with 6,700 meters of elevation gain (22,000 feet), super-technical terrain, and wow–such stunning images from the Els 2900 Alpine Run. The race allowed 24 hours to get to the finish with interim cutoffs along the way, but race winners Jokin Lizeaga and Sonia Regueiro Rodriguez completed the track much sooner. Lizeaga, a Basque runner, finished in 14:48. Full results (when available).
World Mountain Running Junior Champion Allie Ostrander continued her amazing freshman cross-country season at Boise State University. Ostrander, expected to challenge for the NCAA individual championships, was first overall at the Mountain West Conference Championships. Ostrander finished the 6k race in 21:50, 15 seconds ahead of her closest chaser. In the team race, Boise State was second to top-ranked New Mexico. Full results.
David Kilgore spent the summer winning ultras in Florida, including the Everglades 50 Mile. Now he's part of the Big 12 Conference Champion Oklahoma State University cross-country team. Kilgore finished the 8k conference championship race in 26:11, good for 47th individually. Full results.
In Kansas at the Kingman Kong Runathon, winners in the 50k race were Kyle Shults and Jaclyn Long in 4:21 and 4:34. Full results.
Ohio's Run with Scissors series of races took place in the Cuyahoga Valley National Park. Double-marathon winners were Chad Trumbo and Marylou Corino in 7:50 and 11:19, respectively. Full results.
Among the New York City Marathon finishers were ultrarunners Matt Flaherty (2:29:01) and Oz Pearlman (2:31:04). Full results.
Next Weekend – Moab Trail Marathon – Moab, Utah
Although the race is again the USATF Trail Marathon National Championships, it's the wild course–a mix of slickrock, off-trail, and even fixed-rope sections–that draws a big a field to the increasingly popular event. Dakota Jones and Megan Kimmel won last year's race, and both are seemingly set to race again.
Kimmel, who is the odds-on women's favorite, has competition that includes Helen Cospolich, Maria Dalzot, Britt Dick, Amanda Lee, and Nuta Olaru.
Much like the women's field, the men's too features a heavy favorite or two, and a number of potential podium finishers. Joe Gray will certainly challenge Jones's title defense, and Art DeGraw, Chris Grauch, Timmy Parr, Aaron Saft, and Justin Ricks will all seek high finishes.
Next Weekend – Mountain Masochist 50-Mile Trail Run – Lynchburg, Virginia
The 33rd annual race will gain 9,200 feet of elevation on its point-to-point course through the Blue Ridge Mountains. Defending men's champion Paul Terranova again appears on the entrant list. With Brian Rusiecki expected to be absent and Darren Thomas instead racing the Pinhoti 100 Mile, 2014 fourth-placer Michael Jones is the next highest among returning runners. Jones was 13 minutes back of Terranova at last year's race.
The two frontrunners could be challenged by Sam Dangc and Shaun Pope. Dangc was uncharacteristically off the lead pack at last year's race, and also Pope hasn't had his typical success this year.
"It's been a long, strenuous, yet rewarding year," Pope said. "I made a commitment to myself to earn that Bear," he said, referring to The Beast Series trophy. "I will go out guns a blazing."
Bethany Patterson, 2014 runner up, and Amy Rusiecki, 2013 champion and 2014 fourth-place finisher, top the women's card. Ragan Petrie could also be in the mix.
Although on the entrant's list, Joelle Vaught will not make the race start. "I've been dealing with a nagging injury and haven't been able to train like I needed to, such a bummer," Vaught conceded. "I'll definitely have it on my schedule next year."
Next Weekend – Bootlegger 50k – Boulder City, Nevada
The Bootlegger 50k was once the USATF 50k Trail National Championships and has counted the likes of Rob Krar and Michele Yates among its past winners. Alex Varner's 2013 course record still gets race director Ian Torrence excited. "A 3:33 on this course is jaw dropping," he gushed. The race will be different this year, though.
In response to decreased interest in the face of an increased number of races in the Vegas Valley, Bootlegger has dropped its registration fees and converted to a fat-ass format for this year. "I think it'll really draw out the runners who just want to run far with like-minded individuals," Torrence said. "We're looking forward to it, it'll be a good time!"
Call for Comments
There are lots of collegiate cross-country runners with ties to trail and ultrarunning. What other collegiates did we overlook in this weekend's conference-championship events? And who was missed in the deep New York City Marathon results?
What other trail races took place this weekend? Share results in the comments!