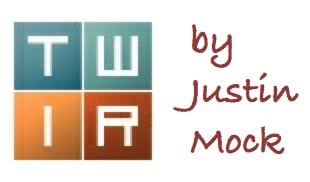 Folks, we've got a world record to talk about! After looking at Camille Herron's amazing Saturday at the Tunnel Hill 100 Mile, we give you results from some five other events around the U.S. and look at next weekend's JFK 50 Mile and The North Face Endurance Challenge 50-Mile Championships.
Tunnel Hill 100 Mile – Vienna, Illinois
We typically alternate men's and women's results at the top of each column each week, and this week should be men first and will be for the remainder of the column, but we're breaking protocol on this one.
Women
Get knocked down, get back up. Or, if at first you don't succeed, try, try again. Or maybe just, third time's a charm. However you lay it out, Camille Herron's performance at the Tunnel Hill 100 Mile in Illinois was exceptional.
In Herron's first two 100-mile runs earlier this year, she didn't make it past halfway, and she hadn't finished her last three races. Leaving all that in the rearview and instead boldly targeting a super-fast time at the Tunnel Hill 100 Mile race, Herron delivered a stunning 12:42:39 world record.
It was over an hour better than Gina Slaby's 13:45 100-mile run at the 2016 Desert Solstice track race, and similarly ahead of Ann Trason's 13:47 best from 1991. Held on a rails-to-trails course, Herron's record is the best on any surface.
She averaged 7:38 per mile throughout, and split 6:07 for 50 miles and 6:35 for the second. The time is barely an hour slower than Zach Bitter's American men's 100-mile record (11:40, 2015).
The course was USATF and IAAF sanctioned, pacers were not allowed, and Herron was drug tested afterward.
iRunFar has published an interview with Camille.
Second- and third-place Anne Wheatly and Jennifer Lockrem ran 16:06 and 17:26.
Alicia Heyne won the simultaneous 50-mile race in 7:26.
Men
Second overall, first man, Mike Bialick ran 13:02. Clint George and Olaf Wasternack were second and third in 15:35 and 15:48, respectively. Bialick won in 2015 in 12:52.
Matt Hoyes won the accompanying 50-mile race in 5:54.
Georgia Sky to Summit – Sky Valley, Georgia
The Georgia Sky to Summit race has some 20-plus waterfalls, 15 bridge crossings, a couple of water crossings, and touches the second-highest point in Georgia at over 4,700 feet. 'They' say it may be the most scenic 50k on the East Coast.
Men
Doug Daniel edged John Wiygul in a close one, 5:15 to 5:17. Third-place Wesley Ormond ran 5:24.
In the next day 25k, Matthew Johnson won in 2:16.
Women
2015 race winner Emily Ansick returned to the top position with a 6:01 victory. She was followed by Alexi Gross and Allison Palmer in 6:40 and 6:44, respectively.
Cera Jones won the accompanying 25k in 2:52.
Other Races and Runs
Grand Canyon Rim to Rim FKT
One way across, Alicia Vargo completed a Grand Canyon single crossing in 3:19:23, breaking Bethany Lewis's former FKT from 2011 by 27 minutes.
Colossal-Vail 50/50
Lets not confuse our Vails. Vail, Arizona, the site of the Colossal-Vail 50/50, is southeast of Tucson. Nick Coury and Brianna Grigsby won the 50-mile race in 8:11 and 9:04, and in the 50k race, Wouter Zwart and Shawna Bedoka were fastest in 4:42 and 5:42, respectively. Full results.
Rockledge Rumble 50k
In Texas, Jeff Ball and Melanie Rabb won the Rockledge Rumble 50k with 4:09 and 4:47 winning times. Full results.
Upchuck 50k
Bob Adams and Wendi Parker would appear to have defied the Upchuck 50k and kept their stomachs in check. Adams and Parker won the Chattanooga, Tennessee race's 10th running in 4:26 and 6:11. Full results.
Next Weekend – JFK 50 Mile – Boonsboro, Maryland
Fifty-five years strong, the JFK 50 Mile rolls on. In case you missed it, iRunFar profiled its long-time race director Mike Spinnler (and past course-record holder!) a few weeks ago.
Men
Anthony Kunkel – 1st at 2017 Tussey Mountainback 50 Mile
David Lantz – 2nd at 2017 Eastern States 100 Mile
Tony Migliozzi – 2016 IAU 50k World Champion
Michael Owen – 3rd at 2017 Cayuga Trails 50 Mile
Jacob Puzey – 4:57 Treadmill 50 Mile in 2016
Eric Senseman – 7th 2017 Ultravasan 90k
Jim Sweeney – 5th at 2017 UROC 100k
Michael Wardian – He's Michael Wardian.
Women
Liza Howard – 1st at 2017 Tussey Mountainback 50 Mile
Sabrina Little – 3rd at 2017 Cayuga Trails 50 Mile
Jackie Merritt – 7th at 2017 Western States 100
Ellie Pell – 15th 2016 TNF 50 Mile
Emily Torrence (née Harrison) – Winner 2013 JFK 50 Mile; winner 2016 Sean O'Brien 100k
Traci Falbo is on the entrants list, but recovering from injury and presumably not racing. Camille Herron is on the entrants list, but for obvious (see above) reasons, she's also presumably not racing.
Next Weekend – The North Face Endurance Challenge 50-Mile Championships – San Francisco, California
Is The North Face Endurance Challenge 50-Mile Championships still the year's climactic event? iRunFar will again be there to find out, and has previewed the men's and women's fields separately.
A win by Hayden Hawks could give him UltraRunning Magazine's 2017 (North American) Ultrarunner of the Year prize. He'd have to overcome two-time defending champion Zach Miller for one though.
The women's field is perhaps deeper with global stars Ruth Croft, Ida Nilsson, and Emelie Forsberg headlining. Megan Kimmel and Megan Roche are among the group of U.S. runners expected to challenge for the win.
Call for Comments
We haven't made it past TNF EC 50 Mile, but my ballot is ready to go. Camille Herron and men's Big's Backyard Ultra winner Guillaume Calmettes are penciled in for this year's Ultra Performance of the Year. Do you agree or disagree?
You scream, I scream, we all scream for results. We didn't leave your friend out intentionally! Help us fill the gaps and add to the results commentary below.
[Editor's Note: Columnist Justin Mock and editor Meghan Hicks spend many hours per week compiling this article, and often doing so well ahead of races posting their results online–that is, by combing social media. We simply cannot cover all the trail and ultra races that take place each week, so we do our best to provide results of the most competitive races as well as a spectrum of additional events from around the world. Please feel absolutely welcome to leave comments with the results of races not covered in this article, and to leave additional information about the races from which we have shared results. Thank you for your understanding.]