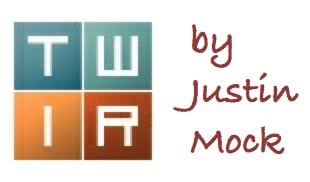 It was a big weekend of racing around the world. The Skyrunning World Series ultramarathon series got underway, the La Sportiva Mountain Cup continued, and a pair of northern California 100ks are among the highlights included in this week's full column.
Transvulcania – La Palma, Canary Islands
iRunFar was on site to cover the Skyrunner World Series ultramarathon live and has separately recapped that race's results with plenty of post-race interviews available. For the third year in a row, Spain's Luis Alberto Hernando was unbeatable on the 74k course. Sweden's Ida Nilsson, a 2004 NCAA champion in the 3000m steeplechase while at Northern Arizona University, was the surprise women's winner. Nilsson was also second in last year's Ultravasan running event.
France's Nico Martin was second in 7:10, six minutes back of the winner, and Sage Canaday earned a third-place finish for the third time. Canaday was four minutes back of Martin, and just under 10 behind Hernando.
Because the field was especially deep, to recap each of the men included in the iRunFar's men's preview, a full roll call is included below.
 Andy Symonds — 4th, 7:25
Chris Vargo — 5th, 7:26
Stephan Hugenschmidt — 6th, 7:26
Zaid Ait Malek — 8th, 7:38
Aurélien Collet — 9th, 7:40
Cristofer Clemente — 10th, 7:42
Sylvain Court — 16th, 8:01
Adam Campbell — 22nd, 8:12
Benoît Cori — 36th, 8:45
Julien Coudert — 75th, 9:26
Among those exiting the race were Yeray Duran, Vajin Armstrong, Ricky Lightfoot, Pau Bartolo, and Miguel Heras.
Closest behind women's winner Nilsson, Anne-Lise Rousset of France and Ruth Croft of New Zealand ran 8:31 and 8:33 for second and third, 17 and 19 minutes back of the race winner, respectively. And giving the women the same treatment, the full roll call includes:
Alicia Shay — 4th, 8:49
Hillary Allen — 5th, 8:54
Gemma Arenas — 6th, 8:58
Anna Frost — 7th, 9:02
Mira Rai — 8th, 9:02
Uxue Fraile — 9th, 9:12
Jodee Adams-Moore — 10th, 9:24
Jo Meek — 11th, 9:41
Adriana Vargas — 14th, 10:10
Manu Vilaseca — 16th, 10:16
Judit Franch Pons — 21st, 10:52
Elisabet Margeirsdottir — 25th, 11:09
Among the notable drops were Anna Comet, Magdalena Łączak, Anna Mae Flynn, and Juliette Benedicto.
In the Vertical Kilometer, also part of a Skyrunner World Series, Saul Antonio Padua of Colombia and Emily Collinge of the UK reached the high point first in 48:43 and 57:56, respectively.
And in the accompanying marathon distance race, Danilson Pereira and Oihana Kortazar were victorious in 3:59 and 4:47, respectively. For the Americans, Eric Senseman was 30th overall in 5:08.
The next Skyrunning World Series event is Spain's Zegama-Aizkorri Marathon on May 22. As usual, iRunFar will be there reporting on the race.
Don't Fence Me In 30k – Helena, Montana
2016 could be Jim Walmsley's year. It sure looks like it. Already a two-time JFK 50 Mile champion when the calendar flipped, he's gone on to win the Bandera 100k, the Moab Red Hot 50k+, Arizona's Mesquite Canyon 50k, and most notably, set a course record at the Lake Sonoma 50 Mile. And he's apparently done it all while retaining an incredible amount of short-course speed. Walmsley left David Roche in the dust at this La Sportiva Mountain Cup event. Roche, known for his fast starts, surrendered the lead two miles into the race when, "right before the steepest part of the race, he passed me at something like 5:30 pace on a 20% grade, gaining 30 seconds in 100 meters. I have never seen anything like it in a race!"
Walmsley's lead grew from there and the two would finish in 2:08 and 2:19, respectively. This year's course was lengthened by about 2k, ruling out the possibility of any overall race records. He was, however, just 25 seconds off of Rob Krar's 2012 finish, which is believed to be the course record, though it's also unknown how the course was during that year's event. Walmsley was three minutes better than his own 2014 winning time.
Trailing Walmsley and Roche, Mike Foote was third in 2:23, Jesse Zentz was fourth in 2:26, and Chase Parnell was fifth in 2:29.
Past winner Megan Roche dominated the women's race, while continuing to juggle a busy scheduled that necessitated a late night flight to arrive to the race in time. Roche ran 2:40, earning $1,000 in prize money. Like Walmsley, she too previously won in 2014.
Roche was followed by second-place finisher Amy Friedman in 2:51 and third-place runner Marilee Woyth in 2:56. Leah Tracy and Debbie Gibson all dipped under the three-hour barrier with 2:57 and 2:58 finishes, respectively.
The fourth race in the La Sportiva Mountain Cup is the June 11 Rope Mill Trail Run half marathon in Georgia.
Wings for Life World Run – Multiple Locations
The global charity event had some 130,000 entrants racing to stay ahead of an accelerating chase car in 34 locations around the world. Italy's Giorgio Calcaterra was the global winners with 88k completed. Calcaterra of course is a three-time IAU 100k world champion. He raced in his home country.
Japan's Kaori Yoshida was the women's winner. She recently served a two-year doping ban for testing positive for EPO.
Poland's Bartosz Olszewski ran 82k in Canada and Francisco Morales, both of and competing in Chile, was third with 75k. Portugal's Vera Nunes was second worldwide with just less than 59k completed, while Austria's Cornelia Moser took third with 56.88 km covered in Vienna.
Miwok 100k – Stinson Beach, California
Little-known Cody Reed scored a surprise win on the popular Bay Area trails. Reed overtook Chikara Omine late in the race and ran to victory in 9:04. Omine held on to second place in 9:13, three minutes ahead of Franz Van Der Groen.
Somehow overlooked in last week's short preview, Aliza Lapierre was the women's champ in 10:25. Bree Lambert gained runner-up honors in 10:55 while we believe Katie Arnold was third in 11:16.
The Canyons 100k – Foresthill, California
Magdalena Boulet turned in a successful title defense, bettering her finish time from a year ago by some 34 minutes. At the second-year race on the Western States Trail, Boulet ran 10:58. She was followed by Erika Lindland and Annie Rutledge, who dueled to 12:22 and 12:24 finishes, respectively. Boulet, of course, will return to this same trail in June for the Western States Endurance Run.
In the men's race, Paddy O'Leary and Bob Shebest reached halfway together before O'Leary pulled away. He finished in 9:35, and Shebest followed in 10:07. Lon Freeman overtook Boulet in the race's second half to finish third overall in 10:51.
Seven Sisters Trail Race – Amherst, Massachusetts
The 12-mile out-and-back race takes in the "Seven Sisters" of the Mt. Holyoke Range, and was previously a La Sportiva Mountain Cup event. Course records were protected by rainy conditions, though Josh Hummel was able to successfully defend his 2015 win. Finishing in 1:56, he was nearly two minutes ahead of Brian Rusiecki. Matt Zanchi ran 1:59 for the final podium position.
In the women's race, last year's winner and runner-up flipped positions with Kelsey Allen beating out Kehr Davis. The two frontrunners ran 2:12 and 2:15. Sarah Keyes was third in 2:17.
Other Races and Runs
Miguel Lara beat out Jorge Pacheco to win the Wild Wild West Ultra 50k in 4:32. The women's winner was Sydney Leonard, finishing almost exactly an hour later. The race took place on the foothills of Mt. Whitney near Lone Pine, California. Full results.
Three weeks into his run across the United States, Jeremy Bradford is in New Mexico and continues to run 50+ miles per day.
Third a year ago, Rob Russell stepped up to win Oregon's Smith Rock Ascent 50k. Russell ran 3:58, finishing just 21 seconds ahead of Kyle Ormsby. The third-year event saw a new women's course record this year as Joelle Vaught ran 4:16. Full results.
Travis Macy won Colorado's Collegiate Peaks 50 Mile. It wasn't yet clear who won the women's race. Full results (when available).
Ohio's Cle Trail 50k crowned Zach Gingerich and Amanda Debevc as race winners. The two won the three-lap race in 4:13 and 4:53, respectively. Full results.
Next Weekend – Quest for the Crest 50k – Burnsville, North Carolina
Though the Quest for the Crest 50k not included in this year's U.S. Skyrunner Series, as it was last year, this regional event again includes a strong field. The race gains 11,300 feet of elevation on a point-to-point course while summitting six 6,000+ foot peaks.
Men
Morgan Elliott — 1st at 2015 Quest for the Crest 50k
Daniel Hamilton — 1st at 2015 Lookout Mountain 50 Mile
David Kilgore — 1st at 2015 The North Face Endurance Challenge 50k – Washington, DC
Iain Ridgway — 1st at 2015 Virgil Crest 50k
Women
Kandy Ferris — 3rd at 2016 Marin Ultra Challenge 50 Mile
Kristina Folcik –1st at 2015 Virgil Crest 50 Mile
Natalie Halapin — 1st at 2016 Uwharrie Mountain Run 40 Mile
Sayard Tanis — 2nd at 2016 Hyner Trail Challenge 25k
Sarah Woerner — 2nd at 2015 Quest for the Crest 50k
Call for Comments
Jim Walmsley has been on fire of late. Could he be the favorite for the Western States 100?
What other outstanding results can be shared from this past weekend?