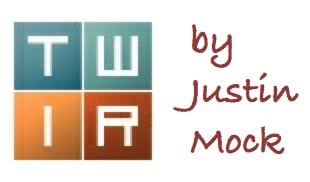 It happens every once in a while. This week's column is as much about next weekend as it is about this past one. Previews highlight the coming UROC 100k, Transvulcania Ultramarathon, and the Trail World Championships races. Don't worry, there are enough race results to get your weekly fix, too, so read on.
The North Face Endurance Challenge – Bear Mountain, New York
The North Face Endurance Challenge series is now two races into its five-race circuit. The upstate New York edition took place in Bear Mountain State Park.
Men
Make it two in a row for Matthieu Blanchard. He bettered last year's winning run, but came up just short of a sub-7 hour finish. Blanchard finished the 50-mile race in 7:01. Luke Paulson and Steven Lange were second and third in 7:29 and 7:30, only 65 seconds apart.
In the 50k, it was Jesse Bruce out front in 4:21, and Scott Sternthal won the marathon in 4:02.
Women
Sarah Verguet Moniz squashed any would-be drama in the women's race. She won by nearly an hour in 9:21. Second- and third-place Karen Holland and Angela Shartel followed in 10:10 and 10:15, respectively.
50k winner Sarah Bergeron-Larouche and marathon winner Ginger Smith ran 4:56 and 4:15 to win their respective races.
Miwok 100k – Stinson Beach, California
Men
Franz van der Groen matched TNF EC winner Blanchard with his own repeat victory at the mighty Miwok 100k. Van der Groen ran 9:23, besting second-place Chris Jackson by seven minutes. Misha Shemyakin was third in 9:43.
Women
Third last year, Megan Arauzo jumped to the top of the women's podium. She was victorious in 10:36. Emily Sabo and Coral Candlish-Rutherford were second and third in 10:59 and 11:22.
Other Races
Wildflower Trail Run 50k 
Trail Racing Over Texas's Wildflower Trail Run 50k toured Bastrop State Park. Fastest on the five-lap course were Collin Bohne and Nele Lefeldt in 4:17 and 4:52. Ronnie Delzer and Jacqueline Van Ruiten won the accompanying marathon in 3:11 and 4:41. Full results.
Grayson Highlands 50k
The Rum Bum Grayson Highlands 50k in Virginia crowned Alex Brown and Cera Jones as its race winners. Brown won in 4:04, the race's third-fastest ever, and Jones won in 4:59. She finished a mere minute ahead of second-place Kirsten Anderson. Both of those two frontrunning ladies finished ahead of the former course best. Full results.
Greenland Trail Race
Joe Gray raced a rare ultra, winning Colorado's Greenland Trail Race 50k in 3:20. Though winning by 32 minutes, Gray was seven minutes back of Alex Nichols's 2014 course record. Women's winner Jen Farmer ran 4:38. Full results.
Collegiate Peaks Trail Run
Speaking of Alex Nichols, he won the Collegiate Peaks 50 Mile, also in Colorado, in 6:55, while Jessica Fairless won the women's race in 9:54. In the 25-mile race, Jordan Chavez and Tara Richardson took home wins in 2:59 and 3:22, respectively. Full results.
EMU Six Day
They're still racing at the EMU Six Day race in Hungary, and first-time six-day racer Mick Thwaites (Australia) is going big. At the time of this writing, he currently leads with 572k (355 miles) after some 88 hours of running. Thwaites split 304 miles for 72 hours. Charlotte Vasarhelyi (Canada) leads the women's competitors at the time of this writing. She's totaled 455k (283 miles) over that same 88 hours. Live tracking.
Wings for Life World Run
The fifth-annual Wings for Life World Run happened simultaneously in 203 locations across 66 countries. Recall that this uniquely formatted race features a 'catcher' car that eliminates runners until a final man and woman is left on course.
For the second year in a row, wheelchair racer Aron Anderson (Sweden) was the global men's winner with 89.85k completed. Second-place man, Andreas Strabner (Germany), racing in Germany, put away 76.77k. Third place was Aleksandr Cheburkin (Russia), who raced in the country of Georgia and accumulated 74.69k.
Vera Nunes (Portugal) won the women's race with 53.78k run in Germany. Second place was Nikolina Šustić (Croatia) in Switzerland with 53.73k, and Olesya Nugalieva (Russia) raced to third place in Turkey with 53.61k. Full results.
USATF Road Half Marathon Championships
This column doesn't typically report on non-ultra-distance road races, but we've got some crossover here. The USATF Road Half Marathon Championships at the Pittsburgh Half Marathon in Pennsylvania included several familiar names. Former U.S. Mountain Running Team member Bethany Sachtleben was 10th in 1:14, and just-named World Mountain Running Long Distance Championships team member Ashley Brasovan was 11th in 1:15. Kasie Enman was 22nd in 1:19.
The Pittsburgh Marathon also took place and its results show some familiar names. Mason Frank, a past U.S. 50k national team member, was 12th in the marathon in 2:25 and Michael Wardian was 17th in 2:37. In the women's marathon, Devon Yanko ran 2:51 to finish ninth. Full results.
Other News
The funeral and celebration-of-life gathering for ultrarunning super fan Bill Dooper take place on Saturday, May 19 in Leadville, Colorado. Bill, who spent much of his retirement supporting the trail and ultrarunning community, passed away in April at the age of 83. All are welcome, but kindly RSVP at this Facebook event page or by emailing BillDooperMemories at gmail.com.
Next Weekend – UROC 100k – Skylark, Virginia
The UROC 100k has gone from the East Coast to the West Coast and back (don't forget Colorado), but this will be the race's second-straight year in Virginia's Blue Ridge Mountains, and it is the race's eighth-straight year. The cash purse totals $21,400.
Men
Anthony Kunkel – 1st 2018 Mad City 100k
Brian Rusiecki – 1st 2018 Promise Land 50k
Ian Sharman – 1st 2017 Leadville Trail 100 Mile
Tyler Sigl – 10th 2017 The North Face Endurance Challenge Championship
Jim Sweeney – 2nd 2018 Umstead 100 Mile
Michael Wardian – 8th 2017 JFK 50 Mile
Women
Amanda Basham – 1st 2017 UROC 100k
Sarah Keyes – 1st 2017 Ultra-Trail Harricana
Laura Kline – 2nd 2017 UROC 100k
Bethany Patterson – 7th 2016 Western States 100 Mile
Amy Rusiecki – 1st 2018 Promise Land 50k
Next Weekend – Transvulcania – La Palma, Canary Islands
The Skyrunner World Series gets started in earnest at next weekend's Transvulcania 74k (46 miles) in the Canary Islands. The brute of a course gains 4,350 meters (14,270 feet) before turning wildly downhill on a point-to-point path.
Men
Zaid Ait Malek (Spain) – 3rd 2017 Transvulcania
Pau Bartoló (Spain) – 1st 2017 Buff Epic Trail
Franco Collé (Italy) – 3rd 2016 TDS
Fulvio Dapit (Italy) – 4th 2017 Lavaredo Ultra Trail
Marco De Gasperi (Italy) – 1st 2017 Matterhorn Ultraks 49k
Daní Garcia (Spain) – 5th 2017 Trail Sacred Forests
Morgan Elliott (USA) – 2nd 2017 The Rut 50k
Daniel Jung (Italy) – 2nd 2017 Vibram Hong Kong 100k
Michel Lanne (France) – 1st 2017 TDS
Dmitry Mityaev (Russia) – 2nd 2017 Ultra Pirineau
Cody Reed (USA) – 2nd Tarawera Ultramarathon
Jason Schlarb (USA) – 1st 2016 Hardrock 100 Mile
Xavier Thévenard (France) – 1st 2015 UTMB
Cole Watson (USA) – 1st 2018 Chuckanut 50k
Last year this was Tim Freriks's breakout run. He is not returning, but the 2018 field does include several U.S. runners. Could one of them make it two-straight years for the red, white, and blue, or is someone like De Gasperi or Thévenard more likely to find success?
Women
Francesca Canepa (Italy) – 1st 2018 100 Miles of Istria
Meredith Edwards (USA) – 2nd 2016 TDS
Anna Mae Flynn (USA) – 1st 2017 Speedgoat 50k
Emilie Lecomte (France) – 2nd 2017 Diagonal Des Fous
Ekaterina Mityaeva (Russia) – 3rd 2017 Ultra Pirineau
Ida Nilsson (Sweden but lives in Norway) – 1st 2017 Transvulcania
Brittany Peterson (USA) – 2nd 2017 The Rut 50k
Cassie Scallon (USA) – 1st 2017 Gorge Waterfalls 50k
Ildikó Wermescher (Hungary) – 3rd 2017 TDS
Kelly Wolf (USA) – 1st 2018 Tarawera Ultramarathon
Nilsson is a two-time winner here (2017, 2016), and she should be heavily favored to make it three straight.
Full entrant list and elite entrant list.
Next Weekend – Trail World Championships and Penyagolosa Trails – Castellón de la Plana, Spain
They're pulling double duty at Spain's Penyagolosa Trails race next weekend. The 85k (53-mile) race is the Trail World Championships and the 108k CSP is an Ultra-Trail World Tour race. They also have their 60k MIM, which will take place on the same day.
iRunFar will be there with live coverage of the Trail World Championships. Here are our in-depth men's and women's previews. Heavy hitters in the men's race include two-time defending champion Luis Alberto Hernando (Spain), Zach Miller (USA), Cristofer Clemente (Spain), Sylvain Court (France), Ludovic Pommeret (France), and Tom Owens (U.K.), among others. Women's standouts include defending champ Adeline Roche (France) and defending runner-up Amandine Ferrato (France), Clare Gallagher (USA), Maite Maiora (Spain), Azara García (Spain), Nathalie Mauclair (France), and more. Trail World Championships entrants list.
The 108k CSP race largely features Spanish runners. Look for Hayden Hawks (USA), Javi Dominguez (Spain), Sondre Amdahl (Norway) among the men's frontrunners. [Update May 10: Hayden Hawks is racing the the 60k MIM race instead of the 108k CSP.] For the women, watch for Andrea Huser (Switzerland), Emma Roca (Spain), Fernanda Maciel (Brazil but lives in Spain), and Melanie Rousset (France) to challenge for the win. CSP and MIM entrants lists.
Call for Comments
Strolling Jim 40 Mile and several other results are still outstanding at the time of this writing. Can our readers comment below with any intel on additional races?
[Editor's Note: We spend hours weekly creating this column, often ahead of races publishing results–by combing social media. We can't cover all trail/ultra races taking place each week, so we try to provide results of the most competitive and a spectrum of other events from around the world. Feel welcome to leave comments with additional race results or more information about the races we did cover. Thank you!]