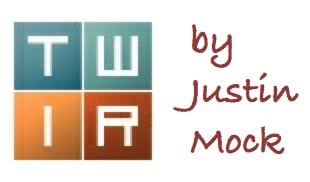 A pair of northern California 100k's topped the weekend slate, but other highlights included Ellie Greenwood's return to racing, the unique Wings for Life World Run, and a trail racing appearance by Ueli Steck, "The Swiss Machine."
Miwok 100k – Stinson Beach, California
Ben Stern, a recent Humboldt State University grad, splashed onto the ultra scene five weeks ago with a third-place finish at the Gorge Waterfalls 100k. He led that race early and then suffered through added mileage, due to course tampering, to just miss a qualifying position for the Western States 100.
Any disappointment from that near-miss was tossed aside with a strong, 8:50 first-place finish at the 20th running of the Miwok 100k.
Stern was closely pursued by Galen Burrell, second in 8:58. Chris Wehan was a distant third in 9:36.
After running close to the front for 40 miles, American River 50 Mile winner Chikara Omine faded to a 47th-place overall finish. Notable drops appear to be Gary Gellin and Norway's Sondre Amdahl.
Bree Lambert led Laura Richard by as much as 13 minutes throughout the race, but by the mile-49 aid station, Richard had pulled even and raced to a 10:54 winning time. Lambert held on for a second-place 11:09. Popular northern California race director Julie Fingar joined the two on the podium, thanks to her third-place 11:42.
Canyons 100k and 50k – Foresthill, California
The first-year 100k sent runners both directions from Foresthill on the well-known Western States 100 course. The terrain, trails, and heat all made for a great training race for Western favorites Rob Krar and Magdalena Boulet. The two dominated the race with Krar finishing in 9:20 and Boulet third overall in 11:32.
Just between the two, and second overall, was Fernando De Samaniego Steta in 10:34. Evan Namkung edged Lon Freeman for third, 12:09 to 12:19.
Trailing Boulet, Kathy D'Onofrio and Erika Lindblad ran 13:03 and 13:21 for second and third in the women's race.
In the accompanying 50k, which was run for a second year, Peter Fain, third a year ago, ran 4:56 to cut eight minutes from Zach Violett's inaugural year course record. Claire Price also topped last year's course record with a 5:32 mark that placed her seventh overall.
Wings for Life World Run – Worldwide
The second annual event was held at 35 locations around the world, all raising money to find a cure for spinal-cord injury in a unique race format. Thirty minutes after the runners start, a "catcher car" leaves at an increasing pace to find the last man standing.
Ethiopia's Lemawork Ketema was the worldwide winner, for the second year in a row. He completed 79.9k before being caught while competing in St. Pölten, Austria. César Hernández was a close second with 78.3k in Santiago, Chile, and Peru's Remigio Huaman Quispe was third with 78.2k in Austria.
Michael Wardian was 11th worldwide with close to 70k completed. He took part in the Melbourne, Australia edition of the race.
Japan's Yuuko Watanabe was the women's champion with 56.3k in Takashima, Japan. She outlasted South Africa's Riana van Niekerk, who totaled 55.2k.
The North Face Endurance Challenge – Bear Mountain, New York
Aliza Lapierre won a tightly-contested 50-mile race. Her 8:32 was just eight minutes up on second-place Helene Michaux. Rachel Paquette was third in 8:52, just over a minute ahead of Sarah Keyes.
Brian Rusiecki dusted the men's field with a 7:16 winning time. Florent Bouguin kicked past Jeff Gosselin for runner-up honors. Just a second separated the two at 7:37.
Other Races
At Moab, Utah's Amasa Trail Race 15.5-miler, Gabe Small ran 1:58 to finish ahead of Ueli Steck, "The Swiss Machine." Steck was second in 2:06. Adventure racing legend Danelle Ballengee edged Joselyn Londer at the front of the women's race, 2:39 to 2:41. Full results.
Paul Terranova and Ashley Gateless won Washington's Grand Ridge 50k, finishing in 4:41 and 5:42. Full results.
A broken hand from a cycling crash wrecked Ellie Greenwood's spring, but she started her comeback with a third-place 2:47 at the Vancouver Marathon. Full results.
Peter Maksimow won Colorado's Greenland Trail 50k for the fourth time, finishing in 3:18. In the women's race, Hayley Benson, an elite-level triathlete, toppled Kerrie Bruxvoort's course record with a 3:41 mark. Full results.
Ben Nephew was runaway champ at New York's Rock the Ridge 50 Mile Challenge, running 5:56 for a 30-plus-minute lead on his closest chaser. Laura Coogan won the women's race in 7:13. Full results.
Melody Fairchild won Colorado's Collegiate Peaks Trail Run 25 Mile in 3:20, kicking past Kara Henry. Deeper results weren't yet available.
The Western Pacific Half Marathon and Marathon was held on a flat and fast course in Fremont, California. Jay Thomson and Caitlin Smith won the half marathon in 1:16 and 1:22. Stephen Andrews and Victoria Hendrickson won the full marathon in 2:48 and 3:28, respectively. Full results.
Part of the Insomniac Night Trail Runs series, the Sinister Night Runs 54k was held in the dark on a 9k loop within Arizona's San Tan Mountain Regional Park. Justin Lutick and Shannon Maaske ran 5:12 and 6:45 to finish first. Full results.
At the 10-day Self-Transcendence race in New York, Aidas Ardzijauskas and Sarah Barnett totaled 667 and 641 miles. Full results.
Justin Ricks and Gina Lucrezi won $1,000 for a first-place finish at Colorado's Cimarron 50k. Deeper results weren't yet available at the time of this writing.
The fourth race in the La Sportiva Mountain Cup was the 7 Sisters Trail Race in Massachusetts. Middlebury Nordic skier Josh Hummel was the surprise men's winner in 1:56 over Chris Hayhurst in 1:58.  Women's race was won by Kehr Davis in 2:12 over Kelsey Allen in 2:18.
Next Weekend – Ice Age Trail 50 Mile – La Grange, Wisconsin
Spectators at next weekend's Ice Age Trail 50 Mile can cheer for "Zach" at the front of the men's race, and likely be right. Zach Bitter and Zach Ornelas enter the race as strong favorites.
Bitter is coming off a drop partway into a 100-mile world-record attempt, while Ornelas most recently broke the course record at the Caumsett 50k.
Bitter insists that's healed up and ready to go. "I spent the last two weeks getting back on trails and hills to try to acclimate a bit to the rolling hills," he said. "I've spent a lot of time on the road and track (before) and really want to get my legs more trail ready. Ideally I would have a bit more time, but it's a great race."
Others expected to contend or a podium position include Josh Brimhall, Chris Rubesch, and Stuart Kolb.
Although registered, women's course record holder Kaci Lickteig will not start the race. Seeking a more mountainous race as part of her Western States 100 build, Lickteig will instead contest the May 16 Silver State 50 Mile in Reno, Nevada.
In her absence, a wide-open women's race could be won by Jessica Garcia, Annie Weiss, or Serena Wilcox. Garcia was third a year ago, Weiss is a previous Ice Age Trail 50k winner, and Wilcox was 12th at Western States in 2014.
[Author's Note: Thanks to Nicholas Wied who contributed to this preview.]
Next Weekend – Transvulcania – La Palma, Canary Islands
The Transvulcania Ultramarathon takes place this Saturday on the island of La Palma in Spain's Canary Islands. Defending men's champion Luis Alberto Hernando and previous champion Emelie Forsberg headline the men's and women's fields. iRunFar will cover the race in-depth before and after the race and live on race day. Get started with our women's and men's race previews.