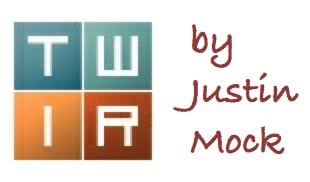 The holiday weekend was characteristically thin in racing volume. The weekend was, however, full of well wishes toward Dave Mackey. The Boulder, Colorado runner, long called one of the most humble men in the sport, suffered an incredibly unfortunate fall and serious leg injury on 8,461-foot Bear Peak. As Mackey undergoes multiple surgeries and what is likely to be a long recovery, filmmaker Billy Yang hopes to capture some of the messages of support in a video.
Jemez Mountain Trail Runs 50 Mile – Los Alamos, New Mexico
After a long break from racing, Nick Clark returned to the Jemez Mountains, and a race he'd won twice previously. Under blue skies and on dry trails–two things Clark hasn't seen in Colorado lately–he finished first in 8:27.
"Always a fun time down in Los Alamos," Clark said. "The best part was being stoked to be on a start line again. I've been able to get a really good block of training in over the last couple of months, after a long winter break, and I feel as fit and motivated as I have in a couple of years."
As for the race, Clark said it went smoothly. "My stomach cooperated and I was able to hold up a good steady effort for the full 53 miles. It was exactly the kind of run I was looking for in the lead up to Lavaredo [Ultra-Trail], and it has me excited to put in a couple more weeks of hard work before tapering things down to see if I've still got what it takes to compete in the big stage."
Behind the race winner, Chris Price and Joe Grant were second and third in 8:49 and 9:11, respectively.
Bethany Lewis ruled the women's race, just missing a sub-10-hour finish with 10:00:04 on the clock. She outpaced second-place Hannah Green by 18 minutes. Meaghen Brown was third in 11:14.
In the accompanying 50k, Jon Severy and Erica Baron finished first in 4:45 and 5:42. Neither was a course record, but instead both marks rank second on the all-time charts.
Sutallee Trace Trail Challenge – Canton, Georgia
Six races into the 10-race La Sportiva Mountain Cup and the men's division is almost certainly decided. Ryan Woods added a fourth win, in four starts, with a 1:08 finish time at the 10-mile race here, on a course thought to follow old Cherokee trails. Bret Ferrier was second in 1:10 and remains third in the Cup standings. Jason Bryant was third in 1:14.
Absent any Cup participants, the women's race saw Tara Mooney edge Erin Sutton by just over a minute, 1:23 to 1:24. The two were ninth and 10th overall. Camilla Ferreira Wenceslau was third in 1:31.
The seventh race of the Cup will be the Rothrock Challenge on June 6 in Pennsylvania.
Other Races
Kasie Enman, a former World Mountain Running Champion, won the Vermont City Marathon in 2:49. Michael Wardian was sixth in the men's race at 2:29. Neither currently holds an Olympic Trials Marathon qualifying mark. Full results.
A small group of experienced ultrarunners attempted to run 300 miles point-to-point through Georgia, from the mountains to the ocean, at the first-year Peach State 300 Mile. Jeff Dean and John Gordon both finished within the 120-hour cutoff. Dean set the inaugural year course record at 105 hours, 2 minutes. Gordon completed the route in 116 hours, 53 minutes. Full results (when available).
Next Weekend – Cayuga Trails 50 Mile – Ithaca, New York
The third annual Cayuga Trails 50 Mile–in and out of the area's famous gorges–is again the USATF 50-Mile Trail National Championships and will split a $9,000 cash purse amongst the race winners.
Men
The men's race is highlighted by three road-to-trail converts, while the women's race features a number of regional standouts.
Of the three favored men, Tyler Sigl is the most experienced, but he's only run 50 miles three times. He did however win each of those races, which includes The North Face Endurance Challenge – Wisconsin, twice, and the Door County Fall 50 Mile. Sigl has run as fast at 5:27 for 50 miles (TNF EC – Wisconsin 2014) and 2:17 for the marathon (2009).
In his ultra debut at March's Chuckanut 50k, Andrew Benford nearly ran down race winner David Laney. Benford, a 1:05 half marathoner and former University of Richmond standout, said of Chuckanut, "if anything I raced too conservatively and just ran out of real estate at the end. Better than the other way around for my first ultra, I guess. After Chuckanut went well, I figured what the hell, so I decided to sign up (for Cayuga) a few weeks ago."
Benford is also a former U.S. Mountain Running Team member and explained, "I grew up running the trails and mountains of West Virginia, so it was only a matter of time before I got back to my (trail) roots."
C. Fred Joslyn holds a marathon best of 2:18, dating to 2011, but he appears to have taken a step back from running the last two years. He ran 2:32 at this year's Boston Marathon and 2:26 at the Pocono Marathon on May 17. His 2014 best was a 2:22. Limited ultra results fail to reveal his potential and instead show a 15th-place finish at the 2014 Ice Age Trail 50 Mile and a 12th-place finish at the 2015 Caumsett 50k.
Women
Anna Piskorska, Maggie Guterl, and Kristina Folcik are all East Coast standouts seeking a potential first national championship. Piskorska was seventh at last month's Bull Run Run 50 Mile. Guterl was fourth at the IAU 24-Hour World Championships, also in April, and Folcik was ninth at last year's Cayuga race.
The three are likely to be joined up front by Jen Benna. She won April's American River 50 Mile, and Cayuga is drawing her east, from Reno, Nevada, for a number of reasons.
"It draws a great field and I like the challenge of running a tough course with a national title on the line," she explained. "It also fits really well in my build up to Angeles Crest 100 Mile and Ultra-Trail Mount Fuji. Since I have two little ones at home now, I am choosing to race less but with more purpose this year."
Next Weekend – Comrades Marathon – Petermaritzburg, South Africa
On Sunday, May 31, defending champion Ellie Greenwood returns to the world's biggest ultra. This year's Comrades Marathon is an 87k (54-mile) uphill race from Durban to Petermaritzburg, South Africa. Greenwood won last year's race in the reverse direction in 6:18, five minutes ahead of second-place Elena Nurgalieva, of Russia.
Russia's Nurgalieva, an eight-time champion, and her sister Olesya Nurgalieva, a two-time champion, are likely to again be strong contenders, particularly given Greenwood's limited build up to the race following a broken hand suffered during a cycling accident. Greenwood did, however, run 2:47 for third place at the May 3 Vancouver Marathon.
Caroline Wöstmann, a South African who won this year's Two Oceans Marathon, is also likely to challenge for the win.
Also expected at the front of the race are Charné Bosman, of South Africa, and Devon Yanko, of the U.S. The two were fifth and seventh at Two Oceans in April. American speedster Liza Howard is also running, but she's planning to run with her husband and not race. [Update May 27: The U.S.'s Devon Yanko has decided not to start Comrades. The U.K.'s Joasia Zakrzewski is another late entrant; she was third place at the IAU 100k World Championships last year, and has finished Comrades three times, including two fourth places.]
Legendary South African Olympian Zola Budd Pieterse, now nearly 50 years old, finished inside the top 10 at last year's Comrades race and could also repeat such a performance.
In the men's race, each of the last three champions, all of South Africa, return in Bong'musa Mthembu (2014), Claude Moshiywa (2013), and Ludwick Mamabolo (2012). Mthembu won last year's race in 5:28.
Max King, last year's IAU 100k World Champion, and Sage Canaday, fresh off a 2:19 Boston Marathon, will both seek to become the first American to win the famed race since Alberto Salazar in 1994.
Next Weekend – IAU Trail World Championships – Annecy, France
More than 30 countries are said to be competing at the fifth IAU Trail World Championships, held in conjunction with the Tecnica MaXi-Race. The 53-mile race (85k) circumnavigates Lake Annecy and incredibly includes over 17,000 feet of elevation gain and drop. Similar to other European races, runners are required to carry a cell phone, survival blanket, and other items.
Men
The entrant list reveals an especially strong Spanish team, including Luis Alberto Hernando and Manuel Merillas. Other eye-catching names included France's Xavier Thévenard, Lithuania's Gediminas Grinius, South Africa's Iain Don-Wauchope, and the U.K.'s Tom Owens.
Competing for the five-man U.S. team are Yassine Diboun, David Laney, Alex Nichols, Tim Tollefson, and Alex Varner. The first three of those men to cross the finish line will score in the team race.
Varner earned a big win at the Lake Sonoma 50 Mile earlier this year, and now enters an especially busy racing stretch. Following the April 11 Lake Sonoma 50, he had seven weeks to recover and ready for this race. And then two weeks until The Dipsea Race and another two weeks until the Western States 100.
"I put everything on the line at [Lake] Sonoma and am feeling recovered. I'll have five solids weeks of training, including one week of taper, under my belt heading into the IAU race," Varner said. "I'm confident that I'll be able to put out a strong effort. As for [Western] States after that, well, we'll see. The priority has become this IAU race, but I'm also hoping it provides a nice springboard heading into [Western] States."
Women
Just three U.S. women appear on the start list, something lamented earlier this year when awarded spots were declined. Krissy Moehl, Amy Rusiecki, and Cassie Scallon will represent the U.S.
Both Rusiecki and Scallon are coming off recent races that likely are to compromise their races. Rusiecki was second at the Massanutten Mountain Trails 100 Mile and Scallon was eighth at The North Face 100k-Australia.
Rusiecki though shrugs off any potential adversity. "Massanutten was just a good last long training run on technical trails with big climbs, perfect for the IAU race!"
As with the men's race, the Spanish women's team looks to be high powered with Uxue Fraile. Fraile was seventh at the recent Zegama-Aizkorri Marathon.
The French team is also favored with the likes of defending champion Nathalie Mauclair and Maud Gobert both entered.
iRunFar has previewed the incredibly deep men's and women's fields separately, and will be providing live coverage of the races.