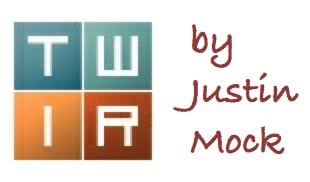 Spain's popular Zegama-Aizkorri Marathon is among this week's highlights, alongside a number of regionally-competitive American events. Next week's Comrades Marathon is also previewed in this week's column.
Zegama-Aizkorri Marathon – Zegama, Spain
As competitive as this famed Spanish classic is, Kilian Jornet turned it into an easy rout, and did it in his first running race of the year. Jornet set a course record 3:48 in 2014 and while not far off that mark this year, his 3:50 2016 winning time was also a full nine minutes ahead of Switzerland's Marc Lauenstein. Lauenstein, a past Sierre-Zinal race winner and most recently winner of the UK's Three Peaks Race, dipped under the four-hour mark by 38 seconds for runner-up honors. Certainly still feeling some fatigue from his recent Transvulcania victory, Luis Alberto Hernando was third in 4:00 just 27 seconds ahead of Manuel Merillas.
Last year's breakout Skyrunning star, Norway's Yngvild Kaspersen, topped Megan Kimmel in the women's race. The pair ran 4:50 and 4:59, and Spain's Oihana Kortazar grabbed the final podium position in 5:06. Like Hernando, Kortazar also took part in Transvulcania, though it was the marathon distance race that she won there.
For more on how the race played out, check out our full Zegama results article.
Superior Spring Trail Race 50k – Lutsen, Minnesota
Michael Borst ruled the out and back race on the Superior Hiking Trail, on a route that runs along the Sawtooth Mountain Range and in parallel to Lake Superior. Borst, a frequent victor at races in Minnesota, pushed to a 3:57 winning time. That mark ranks inside the race's all-time top 10. Mike Ward and Luke Nelson — Minnesota's Luke Nelson and not Idaho's Luke Nelson — were a distant second and third in 4:23 and 4:38, respectively. Laura Albares led Jody Zeleznikar and Kelly Jaworski with 5:17 and 5:34 and 6:05 finish times for the lead three in the women's race.
In the accompanying 25k, Adam Doe and Emily Gordon were victorious with 1:55 and 2:05 on the clock.
Thunder Rock 100 Mile – Ducktown, Tennessee
The third-year event sent runners on a point-to-point route through the Cherokee National Forest in remote Tennessee, an hour east of Chattanooga. Travis Shields held off Rob Rives over the final miles to earn the win. The frontrunners finished in 21:01 and 21:10, and third-place Erno Lindner trailed in 22:19. The women's race mirrored the men's with a breakaway front two. Lee Conner edged Suzi Swineheart by a slim two minutes with a 22:57 winning time. Amy Macintire was third in 26:11.
Sage Burner – Gunnison, Colorado
In the Hartman Rocks Recreation Area just outside of town, Josh Eberly earned his second win in as many weeks. Eberly, a 2015 U.S. mountain running team member, ran 1:57 in the 25k race to finish three minutes ahead of Timmy Parr. Michael Barlow was third in 2:07. Stevie Kremer mastered the women's race in 2:12. She was followed by Meg Tilton and Charisa Wernick in 2:35 and 2:43.
In the 50k, J. Marshall Thomson ran 4:01 for first, and Chris Price edged out Dustin Simoens for second. Both Price and Simoens ran 4:12, though 19 seconds apart. Mary Mahoney championed the women's race in 5:05, and Erin McMahon and Lisa Belmonte ran second and third in 5:21 and 5:33, respectively.
Other Races and Runs
Upstate Ultras' Without Limits Running Series 100 Mile event put runners "shoulder to shoulder with mother nature" in South Carolina. The 100-mile race had just five finishers, but was led by Will Seidel and Lisa Grippe in 19:43 and 26:23. The more robust 50k was won by Brad Mckee and Laura Haupfear in 4:42 and 4:59, respectively. Full results.
2015 U.S. 24-hour team member Aly Venti again finished first overall at Florida's Keys Ultra 100 Mile. Venti ran 18:27 in exceptionally hot and humid conditions. She was also the outright winner in 2014 and 2016, and first female in 2012. Full results.
In North Carolina, public lands open to public hunting are called "game lands," and ROAM Ultras hosted the Gamelands Ultra 100k on 500 acres of these lands. Jason Howell and Christina Ngai were 100k race winners in 9:55 and 11:44. Full results (when available).
Nick Clark won the Jemez Mountain 50 Mile for the fourth time. Clark's previous wins came in 2010, 2011, and 2015. Though not racing with as much volume as in year's past, Clark is registered for this year's Lavaredo Ultramarathon and Hardrock 100 in the coming months. Ben Lewis took second while Devon Olson was third. Darcy Piceu handily won the women's race ahead of Stephanie Hinds and Amy Gordon. Full results.
Pennsylvania's Worlds End Ultramarathon took place on a wildly technical course in the Endless Mountains. It wasn't yet clear who won the 100k race, though John Johnson and Cheyenne Albert were victorious in the 50k. Full results (when available).
Second a year ago, Kaci Lickteig won the women's race at this year's Silver State 50 Mile in Nevada. Lickteig was almost 20 minutes better than a year ago with a 7:42 finish. Ryan Burch was the men's winner in 7:24. Full results.
Rainshadow Running's Sun Mountain 100k in Washington crowned Olin Berger and Kaytlyn Gerbin as champs in 8:36 and 9:59. Gerbin dipped under the 10-hour mark by 34 seconds. The 100k race was held on a two-lap course that gained 10,000 feet of elevation. Benjamin Bucklin won the accompanying 50-mile race, on a course that gained 7,500 feet of elevation, in 6:26. Becky Bates topped Marieve Legrand in the women's 50-mile race, 7:40 to 7:42. Full results.
Joelle Vaught broke Bethany Lewis's three-year-old Zion Traverse FKT. Vaught ran the 48-mile route in 8:26, six minutes better than the previous best.
Next Weekend – Comrades Marathon – Durban, South Africa
Some 20,000 entrants, including 242 Americans, will take part in the historic race's 91st running. This year's 89k "down" route runs from Pietermaritzburg to Durban. As expected, both the men's and women's competitive fields are exceptionally long.
Women
Defending 2015 women's champion Caroline Wostmann against defending 2014 "down" women's champion Ellie Greenwood is perhaps the lead story of the entire race. 5/25/16 Edit: Greenwood has withdrawn from the race with injury.
Ahead of last year's Comrades Marathon, Wostmann won South Africa's Two Oceans Marathon in 3:41. She won this year's Two Oceans race in 3:44 and a repeat win at Comrades then would mean a rare repeat double of South Africa's two prized races. Wostmann too is rumored to be targeting the 5:54 "down" record. Following last year's Comrades race, Wostmann ran 2:44 at the New York Marathon.
Greenwood won Comrades in 2014 and other finishes here include a fourth in 2011, a second in 2012, and a sixth-place finish last year while returning from injury. Greenwood has not raced much in her build up to this year's event, though she did make her regular appearance at the Vancouver Marathon on May 1. Greenwood ran 2:45 there this year, while finishes in the previous two years were comparable at 2:47 and 2:43.
Unlike in this men's race, few of last year's top-10 finishers are set to return to the women's field. Comrades regulars Elena and Olesya Nurgalieva will not return, and it's believed that none of the top-level Russians will compete as that country grapples with its doping crisis.
In addition to Wostmann and Greenwood, top 2015 returners will include:
Charne Bosman (South Africa) – 2nd in 2015
Simona Staicu (Hungary) – 9th in 2015
Yolande Maclean (South Africa) – 10th in 2015
Other top women's entrants include:
Sarah Bard (USA) – 4th at 2015 IAU 100k world championships
Kajsa Berg (Sweden) – 2nd at 2015 IAU 100k world championships
Colleen De Reuck (USA) – 5th at 2015 Two Oceans Marathon
Tanith Maxwell (South Africa) – 2nd at 2015 Two Oceans Marathon
Cassie Scallon (USA) – 1st at 2016 Bandera 100k
Devon Yanko (USA) – 1st at 2015 Javelina Jundred 5/25/16 Edit: Yanko will not start Comrades as she instead focuses on the Western States Endurance Run.
Though entered, Camille Herron (USA) will not start the race.
Men
Eight of last year's top-10 finishers are registered for this year's race, including winner Gift Kelehe of South Africa. Kelehe ran 5:38 for a nearly eight-minute win in 2015. He was third in 2014 when going down, finishing six minutes back of race winner Bongmusa Mthembu (South Africa). Mthembu is among this year's field, and other top returners from 2015 include:
Mohammed Husien (Ethiopia) – 2nd in 2015
Hatiwande Nyamande (Zimbabwe) – 3rd in 2015
Lebohang Monyele (South Africa) – 4th in 2015
Teboho Sello (South Africa) – 5th in 2015
Claude Moshiywa (South Africa) – 7th in 2015
Stephen Muzhingi (Zimbabwe) – 8th in 2015
Thuso Mosiea (South Africa) – 9th in 2015
Sage Canaday  was 14th a year ago, the best finish by an American man in recent memory. Canaday will not take part in this year's race and the American hopes rest on Max King and Zach Bitter. King was just 50th a year ago, but certainly has the potential for a better result. Bitter is best known for his 11:40 100-mile finish in late 2015.
Other notable names likely to contend for a top-10 finish include:
Jonas Buud (Sweden) – 1st at 2015 IAU 100k world championships
Ian Sharman (Great Britain) – 1st at 2016 Rocky Raccoon 100 Mile
Call for Comments
The Comrades Marathon entrant list is truly world-class. What men and women may have been overlooked in our preview?
This column has benefited from a steady stream of positive additions from commenters in recent weeks. We again have results from coast to coast, but what other events can you share in the comments?