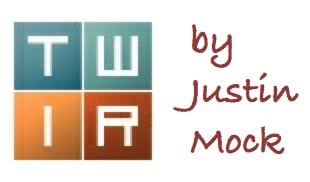 The Ultra-Trail World Tour and the Skyrunner World Series ensured world-class fields in Australia and Spain, while in the U.S., Michael Wardian and Karl Meltzer each hit the record books, again. Highlights from a very full weekend of racing around the world are included below.
50k Treadmill World Record – California
Michael Wardian ran 50k on a treadmill for the third time in two months. This one wasn't on a cruise ship though. On Tuesday in California, as a kickoff to the annual Hoka One One sales meeting, he clocked 2:59:47 to improve on his former 3:03:56 world record (interview after his previous record). The run was just over a day after he returned from Australia.
After Wardian and the Woodway treadmill warmed up with a 5:50 mile, "it was basically 5:46 pace, which is 10.4 miles per hour," he explained. "I kept it that way until about 27 miles and then I slowed it down actually because I was starting to rig pretty good. I slowed it to 5:56 pace, and then I picked it up the last three-quarters of a mile. I was able to get under three hours."
Knowing that this run was on the calendar, the previous record wasn't ratified. "There's definitely a big ratimaroll you have to go through," he said. "I didn't even bother because I knew I'd just have to do it again." He expects this record to stick however.
Wardian ran with a fan in front and behind, and the treadmill set to 0% incline, as allowed. A DJ kept him entertained while others, including Magdalena Boulet, joined on an adjacent treadmill for short periods. Wardian's family took over the DJ station early on and fueled his motivation with Katy Perry and Snoop Dogg, while at another point his brother called into the audio. He also had a crew on hand giving splits and a live Twitter feed reporting on his progress.
With such an event made of the run, Wardian admitted that he told himself, "I've got to be able to do it, man. Jetlag or not, I've got to try to make this work. It was pretty rad that I actually did."
That was on Tuesday, May 12. On Saturday, May 16, Wardian ran 1:15 to finish second at the St. Michael's Half Marathon in Maryland. On May 24, he will target a sub-2:18 finish at the Vermont City Marathon.
EMU 6-day World Trophy – Hungary
"I'm a little beat up," Joe Fejes stated the obvious.
Despite extreme sleep deprivation, "it's too painful to sleep right now," he said on Thursday, May 14. Fejes was driving home to Hoschton, Georgia, having just landed back in the U.S. following an incredible 606-mile six-day run. Fejes had finished the EMU 6-day World Trophy race just two days earlier, and then hopped on a long-haul flight in economy seating.
The six-day race dates back to the 1800s era of pedestrianism. Fejes suspects that six, rather than a full week, was raced to keep Sunday holy. Over an interval that's been raced for over a century, albeit sometimes infrequently, Fejes's 606 miles (975.65 kilometers) ranks among the all-time best, the 15th longest ever.
Still, he hints at a touch of disappointment. "I was focused on 600 miles, but the international runners, they focus on kilometers and 1,000 kilometers is kind of the global benchmark," he said.  "I had a shot at it going into the last day, but I just kind of fell apart the last 12 hours."
Asked about that collapse, Fejes answered, "two reasons–exhaustion, mostly sleep, and then my Achilles was really tightening up. I was being careful then to back off with my stride, you know one step and I could've got to a point where I couldn't walk. I wanted to make sure I got to 600, but once I hit that I was more carefree and able to run hard again for the last two hours, 90 minutes or so, of the race. At least it seemed to me that I did (run hard to finish the race)."
Fejes called the race's organization and course the world's best, but lamented that temperatures may have prevented an even higher mileage total. "I'm not a good heat runner at all. It was in the mid-to-high 70s [Fahrenheit] during the day, maybe low 80s one day. The nights were perfect, in the 50s, that's when I really ran strong. If it was cooler, who knows, I definitely believe more miles were achievable."
He's now run three six-day races and pledges to again. "Maybe indoor, Alaska, maybe a dome somewhere else, maybe Hungary," he said, thinking aloud. First, he expects to take three weeks off from running and visit his podiatrist. He already knows what message his doctor will deliver, "hell yeah you got tendinitis."
Cruel Jewel 100 Mile – Blue Ridge, Georgia
Karl Meltzer pushed his 100-mile win total to 37 with a 24:16 winning time on the rugged 108-mile course. Meltzer also cut over 90 minutes off the previous course best at the three-year-old race, which boasts some 30,000 feet of elevation gain while going deep into the Chattahoochee National Forest. He also stretched his consecutive year 100-mile win streak to 15.
Jake Milligan and Paul Jesse were second and third in 26:49 and 27:17, with Jesse finishing alongside women's winner Angela Shartel. Her finish also marked a new course record, some three hours better than anyone else. The women's race included just six finishers, with Gia Madole and Lee Conner second and third in 30:20 and 30:58, respectively.
The accompanying 50 miler saw Jason Hanlin and Rachel Kelly run 12:45 and 13:32 to win their respective races.
Massanutten Mountain Trails 100 Mile – Fort Valley, Virginia
A year after finishing second, Brian Rusiecki won the 21st running of the Massanutten Mountain Trails 100 Mile. Rusiecki finished in 19:36, outpacing second- and third-place Jason Lantz and Joan Roch. Lantz and Roch finished in 21:16 and 22:13, respectively.
Kathleen Cusick, last year's third-place finisher and already the winner of the 2015 Fort Clinch 100 Mile, ran 24:31 to finish on top of the women's field. Amy Rusiecki and Megan McGrath finished next in 25:43 and 26:51. The race, known for its difficulty, had 120 finishers against 199 starters.
Zegama-Aizkorri Marathon – Zegama, Spain
The classic Spanish mountain race doubled as the European Skyrunning Continental Championships. In muddy conditions, Italy's Tadei Pivk scored a hard-fought win over Spain's Manuel Merillas and Pere Rullán. Pivk finished in 3:51:11 and the two Spaniards clocked 3:51:47 and 3:52:50.
Course-record holder Kilian Jornet, a late entrant to the race after returning from Nepal, fell from the lead pace with stomach problems and then cruised to the finish in 22nd.
Among a slim American field, Dan Kraft was 19th.
Spanish women claimed each of the top-three finish positions. Like the men's race, it too was very competitive with just over three minutes separating the lead trio after nearly five hours of running.
Azara García overtook early leader Oihana Kortázar near halfway and ran to a 4:41:23 winning time. Paula Cabrerizo also snuck past Kortázar and earned a second-place finish in 4:43:44. Kortázar held on to third in 4:44:57.
iRunFar covered the race live and reported on the race in greater detail separately.
The North Face 100k-Australia – Blue Mountains, Australia
Dylan Bowman earned his second Ultra-Trail World Tour (UTWT) win of the year, finishing first in 8:50. Bowman's win came despite an unfortunate 15-minute 'stand-out' penalty due to a wrong turn, and came against last year's UTWT star, France's François D'Haene. Bowman should be full of confidence and momentum going into next month's Western States 100, where he was third a year ago.
Scott Hawker, a Kiwi living in Australia, and Yun Yan-Qiao, of China, were second and third in 8:56 and 9:01. Pre-race favorites D'Haene and fellow countryman Julien Chorier were fifth and eighth in 9:11 and 9:40, respectively.
Cassie Scallon led the women's race through 60k before fading to eighth with reported stomach problems. She was first overtaken by Dong Li, of China. Following a flurry of podium finishes, including a third at Transgrancanaria, but no wins, Li had to especially savor this victory. She led five women under the 12-hour mark with an 11:05 winning time, eight minutes off of Nuria Picas's course record from a year ago. Amy Sproston was second in 11:27 and Australia's Shona Stephenson was third in 11:47.
iRunFar covered the race live and reported on the race in greater depth separately.
Other Races
At the Sun Mountain 50 Mile in Washington state, Masazumi Fujioka was a big winner in 6:30, some 36 minutes up on second-place Rod Bien. Francesca Conte edged out Sarah Parker at the front of the women's race, 8:27 to 8:34. Full results.
Surprisingly still little known, despite a top-10 finish at last year's Ultra-Tour du Mont Blanc, Emily Richards won her local Silver State 50 Mile in Reno, Nevada. Richards ran 7:38 to finish second overall, and less than a minute outside of the overall win. Kaci Lickteig overcame a recent hamstring strain to finish second in 8:01. Mark Austin was the overall winner in 7:37. Stephen Wassather and Nikki Kimball won the accompanying 50k in 4:18 and 5:09, respectively. Full results.
Matt Flaherty eased back into competition following long-term injury. He won Salomon's City Trail 10 Mile race in Minneapolis, Minnesota in 59:36. Angie Voight topped the women's race in 1:11:47. Full results.
In the Hartman Rocks area of Gunnison, Colorado, Dan Berteletti ran 4:16 at the Sage Burner 50k, winning by 35 minutes. Mary Mahoney ruled the women's race in 5:12. Full results.
Vanderley Pereira and Grant Maughan ran sub-17 in the Florida Keys 100 Mile, finishing 16:17 and 16:52, respectively. Tammy Walther was the women's winner in 20:16. Full results.
The 40th running of Colorado's Black Canyon Ascent sent runners on a six-mile climb to the entrance of Colorado's least visited national park. Kim Dobson missed her own course record, but regained the title after being absent last year. Peter Maksimow edged out course-record holder Simon Gutierrez to win the men's race. Full results (when available).
David Worth and Natalie Pickett won the second-year Thunder Rock 100 Mile in Chattanooga, Tennessee. The two finished the point-to-point route through the Cherokee National Forest in 21:03 and 21:48. Full results.
Although official results aren't yet available, Travis Macy won the 50-mile event at Vermont's Peak Ultras. Full results (when available).
New Jersey's 3 Days at the Fair took place on a one-mile paved loop. Races included 12-, 24-, 48-, and 72-hour events, and the standout performance looks to have been Josh Irvan's 293 miles in 72 hours. Full results.
Ben Cogger and Tiffany Kari raced out and back on the Superior Hiking Trail to win the Superior Spring Trail Race 50k in 4:08 and 5:26, respectively. Full results.