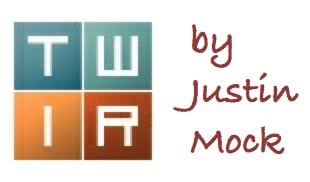 Did you get past a Mother's Day brunch and race instead? I bet a lot of you did both, including some ultra-special mamas, and so we're recapping the Dawn to Dusk to Dawn 24-hour race where national-team spots were on the line, the Colorado favorite Quad Rock 50 Mile, and the prize-money rich UROC 100k. Believe it or not, and I wish it wasn't true, but we're back to Monday again!
Transvulcania Ultramarathon – Canary Islands, Spain
iRunFar was at the Transvulcania Ultramarathon, a 74k (46 miles) cross-island adventure, and separately recapped the deep results. The race was part of the Skyrunner World Series too.
Men
Thibaut Garrivier (France) took the win in 7:11. Against a field of more well-known names, this was perhaps a surprise, but the up-and-comer was third at last year's race too.
Second for the second-straight year was Dmitry Mityaev (Russia). Last year he finished in 7:37. This year it was a 7:14 result. And then despite racing his longest distance by about 25k, Petter Engdahl (Sweden) was third in 7:21.
Daniel Osanz (Spain) won the weekend-opening Vertical K, finishing the true sea-to-summit run in 48:42. In the half marathon, Aritz Egea (Spain) finished on top in 2:16. And in the marathon, Juan Esteban Las Penas (Spain) was the way-off-the-front winner in 4:17.
Women
Ragna Debats (Netherlands, living in Spain) has been among the world's best over the last couple of years, and proved it again here. She won in 8:09, and this was just after finishing second at last week's Yading Skyrun in China, and also coming off a dominating Marathon des Sables win a month ago too.
Second-place Anne-Lise Rousset Séguret (France) finished in 8:25, and get this, it's the third time she's finished as runner-up. The same thing happened in 2016 and 2017. Megan Kimmel (USA), who like Debats raced in China last weekend, was third in 8:35. Kimmel has raced all three of the Skyrunner World Series races so far, and leads the series.
Jessica Pardin (France) won the women's Vertical K in 58:38. In the half marathon, Yngvild Kaspersen (Norway) won in 2:39. Yuri Yoshizumi (Japan) led the women in the marathon in 4:43, more than 10 minutes ahead of any other woman.
The next Skyrunner World Series contest is the May 19 Skyrace Des Matheysins, a 27k race in France.
Dawn to Dusk to Dawn Track Ultras – Sharon Hill, Pennsylvania
The IAU 24-Hour World Championships are in October in France, and the best last chance to get a spot on the six-man, six-woman U.S. team was at the Dawn to Dusk to Dawn Track Ultras. The race was of course held on a 400-meter track, and it rained for some 12 hours of the race, including, at times, torrentially.
Men
Wow, spots on the U.S. 24-hour team have really gotten competitive! Rich Riopel and Harvey Lewis have both been on the national team before, Riopel twice and Lewis the last four times, and it would've been easy to dismiss them this time when their backs were against the wall in a last-ditch race with 12 hours of rain. Nope, the two cagy vets ran 161.80 and 156.08 miles, and they earned another U.S.A. singlet. Riopel overachieved and his distance now ranks first among U.S. qualifiers, and Lewis is fourth.
Bob Hearn finished third with 150.37 miles, but–like Nick Coury–was pushed outside of the top-six qualifiers.
The men's national team now reads as:
Rich Riopel – 161.80 miles
Olivier Leblond – 161.56 miles
Jacob Jackson – 157.58 miles
Steve Slaby – 157.03 miles
Harvey Lewis – 156.08 miles
Greg Armstrong – 155.10 miles
Women
Longtime women's leader Micah Morgan stopped running after nearly 21 hours when she was unable to stay warm in the cold rain. She still won the race, totaling 130.73 miles, but that wasn't enough to get her onto the U.S. team. Charlotte Vasarhelyi and Jasmine Chiaramonte were second and third with 121.54 and 118.31 miles, respectively.
The U.S. 24-hour women's team remains unchanged after this weekend's race and includes:
Camille Herron – 162.91 miles
Courtney Dauwalter – 159.32 miles
Katalin Nagy  – 155.72 miles
Gina Slaby – 154.27 miles
Pam Smith – 151.37 miles
Megan Alvarado – 146.87 miles
Quad Rock 50 Mile – Fort Collins, Colorado
Eight years old, the two-lap Quad Rock 50 Mile has become a bit of a Colorado Front Range tradition, and its success has given birth to other highly regarded races put on by Gnar Runners like the remote Never Summer 100k later in the summer.
Men
A wet section of trail forced a slight reroute, adding a half mile of distance and a few hundred more feet of elevation gain, but still 22-year-old Tate Knight ran 7:49 for the win and that's the race's eighth-fastest time ever. Knight is a recent Wesleyan University runner. Second-place Clark Messman finished in 8:13, and third man Tyler Keyworth ran 9:17.
In the 25-mile race, Darren Thomas won in 3:24, as part of his training for the Pikes Peak Marathon. Local Fort Collins Olympic Marathon Trials hopeful Clint Anders was second in 3:30, and Chris Mocko was third in 3:31.
Women
Addie Bracy ran the Lake  Sonoma 50 Mile just under a month ago, but she's back at it already, building her endurance for June's big Western States 100. Bracy was third overall, first female, in 9:09, and it was a repeat win too.
Also back for more, 2018 runner-up Michele Yates scratched from the 25-mile distance on race morning and went up to the 50-mile race. She was again second, this time in 9:25. Jana Willsey was third in 9:45. Everyone on the women's podium finished inside the top-10 overall.
Corey Conner, who will represent the U.S. at the Trail World Championships later this year, won the 25-mile race in 4:04, the second-best time ever. Kristen Mohror and Olivia Bojan were second and third in 4:18 and 4:46, respectively.
Other Races and Runs
UROC 100k
At Virginia's UROC 100k, 26-year-old Luke Paulson went for his longest race to date and took down defending-champ Tyler Sigl. Paulson's late-race charge meant a 9:13 finish, 20 minutes better than Sigl. Stefano Ruzza (Italy) was third in 9:39. In the women's race, 2018 JFK 50 Mile third-placer Riley Brady ran down early leader Katie Arnold, winning in 11:42. Arnold was second, just seven minutes back. Rachel Kelley was third in 12:41. Winners Paulson and Brady each took home $5,000 in cash, the lion's share of a $21,400 prize purse. Full results.
Glacier Ridge 50 Mile
Scott English and Anna Piskorska were victorious at Pennsylvania's Glacier Ridge 50 Mile race in 8:23 and 8:57, respectively. Richard Koubek and Lesley Bowers won the accompanying 50k in 4:14 and 5:18. Full results.
Ice Age Trail 50 Mile
Am I stretching, or does Wisconsin's Ice Age Trail 50 Mile share a loose geologic relation to Pennsylvania's Glacier Ridge 50 Mile? I actually think of the Ice Age Trail 50 Mile closer the UROC 100k though. Both were national-class races a decade ago, and Ice Age Trail used to be a Montrail Ultra Cup contest. None of that is to take anything away from this year's runners though, and Michael Quesnell and Blair Doney triumphed in 6:33 and 7:42. Full results.
Orcas Island 50 Mile
Matthew Fortuna (Canada) and Marina Striker (Canada) won the Orcas Island 50 Mile island hop, off the coast of Washington. The pair went for 9:37 and 10:58 runs. Full results.
Quicksilver 100k
Official finish times are outstanding, but Ryan Montgomery and Zhanna Ivashchanka won the San Francisco Bay Area, California Quicksilver 100k in 9:32 and 12:11. Drew Holmen and Sarah Burke won the accompanying 50k in 3:32 and 4:48, respectively. Full results.
Thunderbunny 50k
Southeast Ohio's Thunderbunny 50k turned four, and celebrated with a new Alex Gold course record. Gold's 3:49 is seven minutes better than David Riddle's 2016 mark. Molly Dengler led the women's group in 5:13. The accompanying 12k doubled as the Collegiate Running Association's Trail Running Championships. There, Daniel Jaskowak edged Joshua Park 44:11 to 44:12, and Ellen Isaac won the women's race way off the front in 50:37. Full results.
PCT 50 Mile
The PCT 50 Mile runs as an out and back on the Pacific Crest Trail, mostly in southern California's Cleveland National Forest. Both the men's and women's races were close with Fernando Blanco running 7:29 to Matthew Morales's 7:36, and women's leaders Kelly Young and Laura Bepko only two minutes apart at 9:38 and 9:40. Full results.
Sun Mountain 50 Mile
Rainshadow Running's Sun Mountain 50 Mile race in Washington crowned Richard Lockwood and Monique Van Den Boogaart as its winners in 7:44 and 8:47. Full results.
Call for Comments
It's your turn! Tell us what you raced this weekend, or what other races you spectated at! Leave a comment to share information from other races around the world, and thank you.