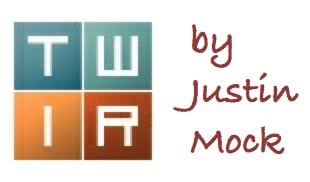 Racing stateside and abroad, and on trails and on roads, a whole bunch of top ultrarunners competed this weekend. The Ice Age Trail 50 Mile, the continuing La Sportiva Mountain Cup, the second-year Quicksilver 100k, and the Transvulcania Ultramarathon are among this week's highlights. At press time, Joe Fejes is still running in a six-day race, and next weekend Karl Meltzer will look to add to his all-time best 100-mile win tally.
Ice Age Trail 50 Mile – La Grange, Wisconsin
Rising temperatures and high humidity forced slow times in Wisconsin's Kettle Moraine. Still, Zach Bitter cut two minutes from last year's finish to win with a 6:17 mark. Caumsett 50k course record holder Zach Ornelas skipped the race, due to a poor Boston recovery and a lingering cold, leaving Bitter all alone up front.
Ryan Aschbrenner, second at last year's JFK 50 Mile, edged Chris Rubesch for runner-up honors. Aschbrenner ran 6:48 to Rubesch's 6:53.
Although a previous winner of the Pikes Peak Marathon, this is believed to be women's champ Joanna Masloski's ultra debut. She weathered the hot day en route to a 7:50 winning time. Annie Weiss and Serena Wilcox were second and third in 8:27 and 8:45, with Wilcox just two minutes up on fourth-place Shelley Cook.
Jonathan Noll and Ruth Lunz won the accompanying 50k in 3:43 and 4:42, respectively.
Don't Fence Me In Trail Run – Helena, Montana
The 15th anniversary of the race also marked the halfway point of the 10-race La Sportiva Mountain Cup. The Cup has been in existence for seven years and each of the previous six editions has been won by Megan Kimmel. With Kimmel yet to contest a race this year, all signs are pointing to a new women's champion, and it's looking more and more like Maria Dalzot.
Dalzot dominated the race here, running 2:38 for a 20-minute lead on second- and third-place Anya Gue and Emily Kipp. Although just Dalzot's second Cup race, she looks primed to chase the first-place $5,000 cash prize.
Both Kimmel and Dalzot were just named to the U.S. team that will compete at the World Long Distance Mountain Running Championships on July 5 in Switzerland. Both are then certain to miss the Cup's eighth race, the La Sportiva Vail Hill Climb. Few chances to remain to score points.
Competing in his third Cup race of the year, Matt Kempton gained his first win in the men's class. Running 2:13, Kempton edged Henry Reich by just over a minute on the muddy course. Cup regular Bret Ferrier was third in 2:32.
Kempton remains in second in the Cup standings, trailing Ryan Woods. Ferrier moved into third in the series.
Quiksilver 100k – San Jose, California
A wrong turn at last week's Miwok 100k kept Chikara Omine off the podium. He bounced back quickly and won the Quiksilver 100k in 9:05, some 46 minutes better than his winning time in last year's inaugural event. Omine, a former U.S. 100k national team member, is racing the best he has in years, having already won the Jed Smith 50k, the American River 50 Mile, and the Ruth Anderson 100k this year.
Paul Terranova, a week after winning a 50k in Washington, chased to a second-place 9:15. As with Omine, Terranova matched his finish place from 2014. Jesse Haynes was third in 9:25. Haynes edged Terranova for masters honors at last year's Western States 100, and both are again expected to challenge for that rank in June.
Meghan Arbogast, ageless at 54, ruled the women's race in 10:18. She overtook long-time leader Joelle Vaught eight hours into the race, held on an up-and-down course through the Santa Clara Valley and Santa Cruz Mountains. Vaught hung tough for second in 10:54, with Darcy Piceu a close third in 10:57.
McDonald Forest 50k – Corvallis, Oregon
Jason Leman, third a year ago, upset defending champion Andrew Miller to win this year's race in 4:25. Miller, back from the recent Salomon Running Academy camp in Italy, was second in 4:35, just four minutes up on third-place Nick Auyeung.
Emily Kalenius repeated as women's champ and improved on her 2014 winning time by three minutes with a 4:44 finish. Ashley Nordell , the race's 2012 winner, was second in 5:01, and Darla Askew ran 5:12 for the final podium position.
EMU 6-day World Trophy – Balatonfüred, Hungary
[Update May 13: Joe Fejes finished the event with 606.243 miles, which resets the American record for miles run in six days on a non-track surface.]
On Monday Joe Fejes will finish a historic six days of running around a 900-meter road loop. As of Sunday evening, Fejes was way out in front and chasing the record books.
Fejes totaled 580 miles at the 2014 Six Days in the Dome indoor race in Alaska. In Hungary, 107 hours, or almost 4.5 days, into the 144-hour race he had reached 769.54k (478 miles) and was expected to surpass the 1,000k mark (621 miles).
Reports on the Six Days News and Updates Facebook page indicate that just 11 times in history has man totaled over 1,000k in a six-day race. Yiannis Kouros has done it four times and leads the list with 1036.8k, or 644 miles, at least as indicated on that list. Ultrarunning Magazine however lists Kouros's best as 658 miles, while a 2013 report from the International Association of Ultrarunners (IAU) calls Kouros's track best 1,028.37k and his road best 1,038.85k. Those two distances convert to 639.0 and 645.51 miles. While it looks unlikely that Fejes will reach Kouros's numbers, perhaps a reader can identify Kouros's true best?
Transvulcania Ultramarathon – La Palma, Canary Islands
iRunFar was on site on the volcanic island with a series of pre-race interviews, live coverage on race day, and several post-race video interviews. The 73k race marked the start of the Skyrunner World Series Ultra division.
Spain's Luis Alberto Hernando repeated as men's winner and Sweden's Emelie Forsberg added to her 2013 win. Both were absolutely dominant with a nearly 29-minute gap to second in the men's race and a 30-minute lead for Forsberg.
Following the men's winner, Spain's Dani Garcia and Australia's Blake Hose earned prized podium finishes with 7:21 and 7:25 marks. Dakota Jones and Zach Miller were the top Americans, a mere second apart in 7:28:59 and 7:29:00 for fourth and fifth.
Other American finishers included Paul Hamilton (14th, 8:16), Josh Arthur (17th, 8:30), Catlow Shipek (23rd, 8:40), Brendan Trimboli (58th, 9:38), Timothy Olson (63rd, 9:42), Jamil Coury (89th, 10:07), and Timmy Parr (99th, 10:23). Olson's Facebook page indicated that he suffered from nausea as early as 30k into the race.
Among other elite entrants, Miguel Heras did not start the race, and Jason Schlarb and Ryan Sandes did not finish.
Joining Forsberg on the women's podium were Spain's Anna Comet and France's Myriam Guillot in 9:02 and 9:15. Alicia Shay was the top American with a fourth-place 9:17, and Kristina Pattison, second at the Georgia Death Race 68-miler in March, was sixth in 9:48.
The next Skyrunner World Series event in the Ultra category will be the Mont Blanc 80k, scheduled for June 26 in Chamonix, France.
Full results.
A week after winning the Canyons 100k in California, Rob Krar ran 2:26 to finish second in the Transvulcania half marathon, trailing race winner Dailos Garcia by four minutes.
Other Races
Joe Gray, nine times a winner at U.S. championship events, took part in the U.S. 25k road championships at the Fifth Third River Bank Run in Grand Rapids, Michigan. He finished eleventh overall 1:19:29. Full results.
Just missing an Olympic trials qualifier, Emily Harrison ran 2:44:40 to finish second the Eugene Marathon in Oregon. Mario Mendoza also swapped trails for road and was fifth in the half marathon race in 1:10:52. Full results.
Bob Shebest topped Christopher Denucci at the front of Coastal Trail Run's Cinderella Trail 50k. The two clocked 4:07 and 4:11 through California's Oakland hills. Evelyn Cordner was one of just two female finishers, running 5:26 for first. Full results.
Ryan Kaiser and Victoria Hexter won the Smith Rock Ascent 50k in Oregon, finishing in 3:42 and 4:31. Full results.
At Pennsylvania's Glacier Ridge Trail Ultra around the Moraine State Park, Gary Twoey and Melissa Goodman ran 9:02 and 10:05 for first. Full results.
Rich Hanna was the lone sub-four finisher at Folsom, California's Gold Rush 50k. His 3:52 made him a 12-plus-minute winner in the men's race. In the women's race, Tracy Hoeg outran Bev Anderson-Abbs, 4:36 to 4:44. Full results.
The 24th annual Merrimack River Trail Race in Massachusetts doubled as the 2015 USATF New England trail championships. Kasie Enman set a new course record with her 1:05:32 finish in the women's race. Colin Carroll earned the men's victory in 58:57, just 16 seconds up on a chasing Kevin Tilton. Full results.
Heavy rains forced the postponement of the Quad Rock 50 Mile. The fourth-year race, held outside of Fort Collins, Colorado, is now scheduled for June 14. Mike Aish and Ford Smith were among the registered entrants.
Next Weekend – Cruel Jewel 100 Mile – Blue Ridge, Georgia
A win at the Cruel Jewel 100 Mile would be Karl Meltzer's 37th 100-mile win, and 15th year in a row of winning at least one 100 miler. When asked of the streak, Meltzer answered, "I ain't winning Hardrock, that's for sure."
Meltzer uncharacteristically took to the roads for the recent Wings for Life World Run in Santa Clarita, California. "Nowhere near [Michael] Wardian, but I got in 43k," he said of the effort. "I feel pretty good."
"My last win was Massanutten last year. Who knows, [Cruel Jewel] isn't stacked at all, but Avery Collins is speedy, so it won't be a cherry picker. 30,000 feet of climbing intrigues me and it being near the Appalachian Trail in Georgia, I know what it's like already."
Collins will be running on short recovery following a second-place 16:49 at the Indiana Trails 100 Mile on April 25.
Angela Shartel is one of just eight female entrants. Like Meltzer, she too won last year's Massanutten 100.
She calls out a favorite quote from Joe Vitale in describing her motivation. "'A good goal should scare you a little and excite you a lot.'" Calling Cruel Jewel her biggest challenge to date, she said, "I have no idea what the outcome will be, but knowing I must choose to persevere through all of the unknowns excites me. Wondering if I'll be able to scares me a little."
Next Weekend – Massanutten Mountain Trails 100 Mile – Fort Valley, Virginia
With defending champion Karl Meltzer instead racing in Georgia, 2014 runner-up Brian Rusiecki is the top returning finisher. He was third at the Zion 100 Mile earlier this year.
Last year's second, third, fourth, and fifth place women all return in Eva Pastalkova, Kathleen Cusick, Amy Rusiecki, and Kari Brown. That lead group is likely to be joined by Rachel Nypaver, who is eager to run one of the East Coast's best before moving West. [Added May 12: Ashley Lister is also a women's favorite.]
"I wanted to run what I've heard to be one of the best and most historic races in the East. Plus, I was craving a race that was hard, beautiful, and still has its pure 'ultra-roots,'" Nypaver said. "I'm just excited for the adventure and 'to seek together' (the Latin translation of 'compete') with 200 other trail lovers."
Next Weekend – The North Face 100k – Katoomba, Australia
The fifth race of the Ultra-Trail World Tour will take place in Australia's Blue Mountains. François D'Haene was nearly unbeatable last year, collecting 100-mile wins at the Ultra-Trail Mt. Fuji, Ultra-Tour du Mont-Blanc, and Diagonale des Fous. D'Haene, of France, is also registered for this year's Western States 100. So too are Dylan Bowan and Andrew Tuckey, likely a couple of his closest challengers this weekend. Bowman, of the U.S., won this year's Tarawera 100k, while Tuckey, of Australia, was second here last year.
Amy Sproston and Cassie Scallon of the U.S. will challenge Australia's Beth Cardelli and other runners
iRunFar will be covering The North Face 100k Australia live, along with pre- and post-race interviews. Stay tuned for our full coverage.
Next Weekend – Zegama-Aizkorri Marathon – Zegama, Spain
Basque Country of Spain will open its rocky, steep hills to the annual weekend-long trail-race-turned party. iRunFar will cover the event live, along with pre-race and post-race interviews. Stay tuned for our full coverage.