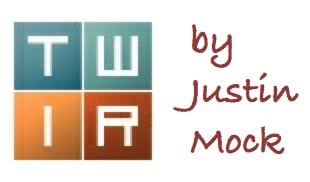 A pair of 50ks on opposite coasts–the Way Too Cool 50k in California and the USATF 50k Road National Championships at the Caumsett 50k in New York–top this week's card. Add to that some ski mountaineering, some snowshoe racing, and the always-wintry Iditarod Trail Invitational and this week's column is set.
Way Too Cool 50k – Cool, California
Recent rains left the traditionally fast Way Too Cool 50k course muddy, but no less competitive.
Women
Despite the course conditions, women's winner Ladia Albertson-Junkans and her 3:44 finish still rank fourth all time. That's pretty impressive when you consider that this race has been around since 1990, although the course has changed.
Brittany Peterson was a close second in 3:46, a time that now ranks fifth-best ever, and Elizabeth Ryan ran 3:56 for third.
Other notable finishers included fourth-place Amy Leedham (4:03), fifth-place Abby Levene (4:10), and seventh-place Corrine Malcolm (4:19).
Men
Five years after last winning here, Max King was back in front. King weathered the hot early pace and charged late to a 3:18 finish. The victory was just 33 seconds up on second-place Jared Hazen.
Unheralded Gus Gibbs was third in 3:20. Gibbs is little known as an ultrarunner, but previously had success at the Dipsea Race.
The deep field also included fourth-place Ryan Ghelfi (3:25), fifth-place Matt Flaherty (3:27), seventh-place David Roche (3:31), and eighth-place Brett Hales (3:32).
Caumsett 50k – Lloyd Harbor, New York
On New York's Long Island, the Caumsett 50k was again the USATF 50k Road National Championships. The course includes ten 5k loops.
Women
Gabrielle Russo is your national champ. Like at least 14 of the other top-15 women, Russo is from the home state. She averaged 6:57 per mile and overhauled early leader Laura Kline on the final lap to win in 3:36. Kline followed just over a minute later in 3:37. For a brief bit of background on these two, Russo was sixth at last year's JFK 50 Mile and Kline was second at last year's UROC 100k.
Martha Delgado was third in 4:01.
Men
Eric LiPuma, welcome to TWIR! When early leader Will Brewster fell off the hot early pace, LiPuma stayed strong and ran to victory in 3:03. To be fair, the 24-year-old LiPuma must have previously appeared in this column. While a new name to me, he was part of the four-way tie at the front of last year's Bighorn 100 Mile.
Much like the women's race, many of the next positions went to New Yorkers. That includes second- and third-place Chris Rauli and Aaron Heath. Those two podiumed with 3:15 and 3:17 runs.
The next USATF mountain, ultra, trail national championships is the April 7 Mad City 100k in Wisconsin.
Power of Four – Aspen, Colorado
Despite particularly poor Colorado snow conditions, the eighth-annual Power of Four ski-mountaineering race went off from Aspen, Colorado on its traditional course over four mountains, 25 miles, and with 11,600 feet of elevation gain.
Women
Nikki LaRoche and Lindsay Plant were way out front of the thin all-women's division. The duo skied to a 6:10 winning time. Sarah and Caroline Tory were second in 6:44, and Michela Adrian and Najeeby Quinn were third in 6:49.
Men
Max Taam and John Gaston won the men's race in 4:37, a new course record. The time bettered their own former course best from 2016 by about four minutes. Paul Hamilton teamed with Cam Smith to finish second in 5:11, and Rory Kelly and Jon Brown were third in 5:14.
Anton Krupicka was part of the fifth-place team with Jason Killgore, skiing to a 5:29 finish.
Other Races and Runs
World Snowshoe Championships
Michelle Hummel (USA) is a world champion! Racing in Spain at the World Snowshoe Championships, Hummel won the 10k race in 57:05. She was four minutes better than second-place Ragna Debats (Netherlands). Stephane Ricard (France) outran 2017 world champion Joe Gray (USA) for the men's title. Ricard finished in 46:23 and second-place Gray followed in 48:24. Full results.
Iditarod Trail Invitational
Choose your own adventure–130 miles, 350 miles, or 1,000 miles! Gavin Woody and Iditarod Trail Invitational 2013-17 winner David Johnston finished the 350-mile race together in 5 days, 10 hours, and 23 minutes. Johnston also won the Susitna 100 Mile two weeks ago. Woody won the similarly wintry Arrowhead 135 Mile in 2017. At the time of this publishing, it doesn't appear that a woman has finished the 350-mile event on foot. Live tracking.
The Woodlands Marathon
Camille Herron wasn't supposed to be here, but flight problems left her in Houston on her way to New York's Caumsett 50k. Turning the misfortune into an opportunity, Herron instead ran and won The Woodlands Marathon outside of Houston in 2:52. Men's winner Calum Neff ran 2:30. Full results.
Mastodon 10ish Miler
The locals are fast in Bend, Oregon. Former U.S. Mountain Running Team member Ali Morgan led the women's Mastodon 10ish Miler with a 1:10 run. Second- and third-place Samantha Lee and Alexis Gibbons ran 1:15 and 1:16, respectively. Ryan Bak went 57:32 to champion the men's race, finishing four minutes ahead of second-place Ryan McLaughlin and six minutes ahead of third-place Ian Sharman. Full results.
Mississippi Trail 50 Mile
The Mississippi Trail 50 Mile takes in five loops around the De Soto National Forest. Race winners were Lucy Scholz and Samuel Clarot in 8:49 and 7:26, respectively. Full results.
Monument Valley Ultra 
After several years and several different race organizers, the Monument Valley Ultra, in Monument Valley Navajo Tribal Park, Arizona, was operated this year by the NavajoYES non-profit organization. Frontrunners in the 50-mile race were Ivy Lefebvre and Tyler Henderson in 10:21 and 8:56, respectively. Full results.
Griffith Park Trail 50k 
Los Angeles's Griffith Park Trail 50k goes all around the famous Hollywood sign. Top stars here were Veronica Alaniz and Riccardo Tortini in 5:21 and 3:44. Full results.
Red Mountain 55k
There was more than one Hawks here, but it wasn't Hayden Hawks this year, and it wasn't in the marquee 55k either. Rachel Cieslewicz and Brian Tolbert won the 55k in 5:34 and 4:43, and in the 30k, Ashley and Levi Hawks won in 2:27 and 2:06, respectively. Full results.
Altitoy-Ternua
Ski-mountaineering season is happening in Europe, too. The 11th-annual Altitoy-Ternua race is in the Pyrenees as a two-person team race. Results are slow to appear, or be located, but Kilian Jornet teamed with Jakob Hermann to win the two-day race. How about the women's race? Does anyone have its results? Full results (when available).
Call for Comments
We say it every week, and we mean it! Feel free to add comments for other races below.
What races have your eye for next weekend?
[Editor's Note: We spend hours weekly creating this column, often ahead of races publishing results–by combing social media. We can't cover all trail/ultra races taking place each week, so we try to provide results of the most competitive and a spectrum of other events from around the world. Feel welcome to leave comments with additional race results or more information about the races we did cover. Thank you!]