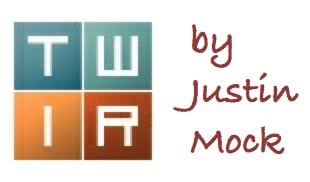 The Gorge Waterfalls 100k was the weekend's premier race, but ski mountaineering and international cross country, among others, made for a full weekend of excitement. The Barkley Marathons remains underway and the La Sportiva Mountain Cup continues next week.
Gorge Waterfalls 100k – Cascade Locks, Oregon
Justin Houck and Michele Yates both set course records at the second-year Gorge Waterfalls 100k, and earned coveted entries to the Western States 100.
Houck, who competed collegiately at the University of Portland, ran 9:22 on the wildly scenic out-and-back course through the Columbia River Gorge. He outpaced second by a full 26 minutes, in what appears to have been just fourth ultra. A year ago, Houck ran the third-fastest time ever at the White River 50, a race he won, and followed that up with a 21st-place finish at December's The North Face Endurance Challenge Championship (TNF EC) in San Francisco. He's now expected to make his 100-mile debut in June.
Although Chris Denucci finished two places ahead of Houck at TNF EC last year, it was his only national-class race and he wasn't given appropriate attention in last week's preview. Denucci served notice of that stark omission with a second-place 9:49, a position that also puts him in Squaw Valley this summer.
In third, and just nine seconds under the 10-hour mark, 23-year-old Ben Stern earned a surprise podium finish. Stern competed for northern California's Humboldt State University and, impressively, this race looks to have been his ultra debut. He is also registered for the Miwok 100k in May.
The rest of the top-10 included:
Gary Robbins – 10:05
Bob Shebest – 10:14
Jace Ives – 10:20
Jeff Browning – 10:26
Bryan Bhark – 10:32
Nathan Yanko – 10:34
Henrik Westerlin – 10:40
Finishing outside the top-10 was Yassine Diboun, 11th in 10:49; Andrew Miller, 18th in 11:10; and Dominic Grossman, 29th in 11:38. Full results.
Notable drops included Ryan Ghelfi, David Laney, Jason Loutitt, and Mario Mendoza.
In the women's race, Michele Yates gained redemption for last month's DNF at the Black Canyon 100k. Yates ruled the women's class and the course's 12,000 feet of elevation gain to finish in 11:03. As with the lead men, she overcame a wrong turn, due to course tampering, near mile 20 that resulted in approximately three additional miles.
Yates's win now creates an intriguing match-up for Western States – Yates, the 2013 Ultrarunner of the Year, against defending champion Stephanie Howe and Magdalena Boulet.
Trailing the race winner, Joelle Vaught was second in 11:10, and Olga Nevtrinos was third in 11:20. Vaught dropped from Western States in 2013 and finished 13th in 2012. Nevtrinos is registered for a full slate of Pacific Northwest races leading up to September's Run Rabbit Run 100.
The rest of the women's top-10 included:
Alicia Woodside – 11:57
Bree Lambert – 12:05
Lee Conner – 12:39
Anja Goetzinger – 12:40
Megan Lacey – 12:52
Alexa Laidlaw – 12:56
Alissa St. Laurent – 12:59
Amy Sproston dropped from the race near mile 22 after a fall.
Gorge Waterfalls 50k – Cascade Locks, Oregon
A day after the marquee 100k, Trisha Steidl grabbed the women's prize ahead of Krissy Moehl, 5:02 to 5:13. Becky Bates ran 5:30 for the final podium position.
Keith Laverty edged Brian Rakestraw for the men's win, 4:27 to 4:32. Tom Skiles was third in 4:37. Full results.
Elk Mountain Grand Traverse – Crested Butte, Colorado
Starting at midnight in Crested Butte and racing nearly 40 miles to Aspen, the Grand Traverse is a wild winter adventure.
Paul Hamilton, best known for his second-place finish at last year's Speedgoat 50k, teamed with former U.S. Ski Mountaineering team member Scott Simmons to win this year's race in 6:44, a new course record. Rob Krar and J. Marshall Thomson, one of the winners of the 2013, chased to a second-place 6:54. Although Thomson isn't as well known to readers as Krar, he, too, is an accomplished ultrarunner and has won a number of races in Colorado and holds the course record for the Collegiate Peaks 50. (More on the men's race.)
For the second straight year, Skyrunning star Stevie Kremer ripped to a dominant women's win alongside Jari Kirkland. The pair skied into Aspen Mountain after 8:17.
In the coed division, the husband-and-wife team of Zach Violett and Stephanie Howe clocked 9:05 to earn a podium finish.
Barkley Marathons – Frozen Head State Park, Tennessee
As of this writing, ten runners were still alive in the hunt for a rare Barkley Marathons finish. Nine runners were on lap three of five and one runner remained on lap two at press time. The other 30 had all either missed a time cutoff or dropped.
Twitter reports from an on-site Keith Dunn had Jamil Coury and John Kelly at the front after two laps. None had yet finished lap three at the time of this writing.

Editor's Note: As of 8:30 pm MDT March 29, Jamil Coury was the only runner to have headed out for his fourth of five laps. John Kelly had also finished lap three and, therefore, completed the "Barkley Fun Run."

Update: No runners officially completed a fourth lap at this year's Barkley.
[Correction: We'd incorrectly noted Ryan Brazell as finishing lap one first in 7:23… that's actually when he dropped… after only finding one page (one checkpoint) on the course.]
Umstead 100 – Raleigh, North Carolina
In what appears to be his 100-mile debut, Michael Daigeaun cruised through the eight-lap course up front in 14:35. Dan Lenz edged Grant Maughan for second, 15:13 to 15:16. The top-6 men all finished under 16 hours.
Jennifer Edwards earned the women's victory with a 17:24 finish. Jennifer Lockrem and Star Blackford ran 18:27 and 19:15 for second and third, respectively. Full results.
Behind the Rocks Ultra 50 – Moab, Utah
An updated 50-mile course meant immediate course records for long-course winners, Devon Olson and Silke Koester. Against unseasonably warm temperatures that reached 85 degrees, the pair finished the red rock course in 8:08 and 9:21, respectively. Full results, pending publication.
Saige Ballock-Dixon and Nicola Giovanelli won the 50k distance (full results, pending publication), and Josh Bickler and Emily Linton finished atop the 30k event (full results, pending publication).
Other Events
Scott Jaime and Nick Pedatella teamed to run the 141-mile Kokopelli Trail in 30:21:58. The desert track cuts from western Colorado to Moab, Utah. Their time marked a new FKT, improving on Peter Bakwin and Stephanie Ehret's 32:47:41 from 2004.
In Guiyang, China at the World Cross Country Championships, Pat Smyth ran 37:31 on the 12k circuit. He was 36th overall and the third American. Two years after finishing second in the team rankings, the U.S. men were a rather disappointing seventh.
Arthur Degraw was a convincing winner over Jacob Puzey at Aravaipa Running's Crown King Scramble 50k (results) in Arizona. Degraw raced to a 4:05 finish against Puzey's 4:23. Angela Shartel won the women's race in 5:06.
Victory at Alabama's Oak Mountain 50k (results) went to Owen Bradley and Ali Edwards in 4:35 and 5:27, respectively. The win marked Bradley's second straight at the event, held in the Oak Mountain State Park.
At Idaho's Pickled Feet 24 Hour (results), Kelly Agnew was also a repeat winner. His successful title defense came after 120 miles. Andrea Foster totaled 111 miles to win the women's race.
Joel Lammers too was a repeat winner at the Clinton Lake 30-miler (results) in Illinois, finishing in 4:15. Patricia Schaefer was the women's winner in 5:18.
Kathleen Cusick scored a new course record at Florida's Fort Clinch 100 (full results, pending publication), running 18:23.
California's Beyond Limits Ultra 50k saw Josh Brimhall set a new course record at 3:35 (full results, pending publication).
Pennsylvania's Mile Run Trail Challenge Half Marathon (full results) crowned Matthew Lipsey and Sayard Tanis as race winners in 1:43 and 2:04.
Next Weekend – Hell's Hills 25k – Smithville, Texas
The La Sportiva Mountain Cup kicked off in early March at Washington's Hillbilly Half Marathon. Just 19 seconds separated men's frontrunners Ryan Woods, the defending Cup champ, and Matt Kempton, a trail running upstart from Denver. Woods won that battle, but the two will return to competition at the year's second Cup race next week.
Kempton, a sub-15 5k runner, found instant success at the Vail (Colorado) Trail Running Series last year, but admitted that his first race against Woods was an eye-opener. "I learned that to be competitive in trail running, I need to attack the downhill portions of the race. Ryan and I were a constant yo-yo throughout the race and I realize that to compete in the sport, I'll need to take some risks on the downhills and not rely on the ups to play catch up," Kempton said of next weekend's race.
Other Trail and Ultra News
Kilian Jornet's 2015 race schedule hit the web last week. Although we already knew that he'd be back at the Hardrock 100, and races like the Tromsö Skyrace and Sierre Zinal aren't surprises, his entrance to the July 4th Mount Marathon in Alaska is especially exciting. The short but steep 5k has gained notoriety in recent years thanks to a number of thrilling videos of the incredibly technical, and dangerous, course. The race has generally only been contested by Alaskans, but Rickey Gates, Jornet's Salomon teammate, has raced each of the last two years. In 2013, he pushed Alaska's Eric Strabel to a course record, while finishing second. In 2014, Gates was fourth when Strabel repeated as champion. Jornet will be expected to excel on the ridiculous downhill and while Jornet isn't motivated by records, Strabel's 42:55 best is expected to come under fire.
Timothy Olson also posted his 2015 race plans. Highlights include Transvulcania, the Lavaredo Ultra Trail 80k, three U.S. Skyrunner Series races, and the Run Rabbit Run 100, which currently touts a $12,000 cash prize to its winner.
Having just missed the sub-2:18 Olympic trials qualifying time at the LA Marathon, Sage Canaday will double down and race April's Boston Marathon for another shot at the benchmark.
The Leadville 100 entry list hit the web. A quick scan through the 15 pages of entrants revealed a pair of surprising names – high school legend and current U.S. master's star Melody Fairchild and three-time Australian Olympian Lee Troop. We'd already known that Ellie Greenwood was racing Leadville this year and other elite entrants that caught my eye included Brian and Amy Rusiecki and Argentina's Gustavo Reyes.
In the wake of last weekend's meeting of the International Trail Running Association (ITRA) as well as actions by the Fédération française d'athlétisme, François D'Haene published a lengthy Facebook update (in French and English.. scroll down) calling for athletes around the world to take a look at the actions of their athletics federations and ITRA toward trail running and take action if they disagree with the actions of the federations and ITRA. D'haene's post speaks of the failed attempt by him and like-minded trail runners to influence ITRA and the FFA from within those organizations. His post highlights the separate elite start at this year's IAU Trail World Championships in Annecy, France as an example of the wrong directions currently being taken.