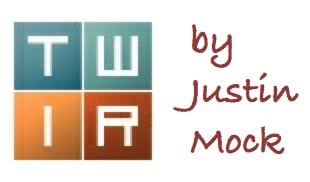 Karl Meltzer added to his 100-mile winning streak, Western States entries were gained at the Georgia Death Race, and a number of European races are among the highlights of this week's column.
Chuckanut 50k – Fairhaven, Washington
Ryan Bak edged Mario Mendoza, and Ellie Greenwood scored her fifth win at the 24th running of the Chuckanut 50k. Bak, who has quietly strung together an impressive streak of races, ran 3:38:17, a finish that sits second on the all-time chart behind Max King's 3:35:42 course record from 2014. Mendoza was second in 3:40, and Matt Flaherty ran 3:43 for third. Mendoza's time is the race's fourth fastest ever. Each of the top-three men are also registered for the April 9 Lake Sonoma 50 Mile.
Greenwood's 4:11:58 finish is her third fastest on the course, seconds behind her 2014 result and just over two minutes back of her 2012 finish. She was tailed by Anne-Marie Madden in 4:22 and Sarah Bard in 4:25.
Georgia Death Race – Blairsville, Georgia
The point-to-point 68-mile race was the fourth of six Golden Ticket events, and pre-race favorites Andrew Miller and Bethany Patterson delivered. They each earned an automatic entry into the Western States 100.
For Miller, now 19 years old, it was his second-straight win here. He finished in 11:42, over an hour slower than last year, though last year's course was rerouted due to weather. Second-year ultrarunner Caleb Denton added to his success at southeast ultras with a runner-up finish in 12:02. Dominick Layfield ran 12:36 for third, and Michael Owen, runner-up in 2015, was fourth this year in 13:09.
Brian Rusiecki endured what must have been a tough day for an 11th-place overall finish in 14:53.
Women's winner Patterson ran 14:28 and second-place Maggie Guterl finished in 14:42. Sarah Woerner, last year's U.S. Skyrunning series ultra division champion, was third at 15:19. Among other contenders, Katie DeSplinter ran 15:52 for fourth, and Jen Benna did not finish due to injury.
The fifth Golden Ticket race is the April 2 Gorge Waterfalls 100k in Oregon.
Mondole Ski Alp  – Italy
The International Ski Mountaineering Federation World Cup concluded with Kilian Jornet again hauling in the accolades. He won the Vertical Race after a 28:05 climb, finishing 21 seconds ahead of Germany's Anton Palzer. Switzerland's Rémi Bonnet was third in 28:54. Laetitia Roux again championed the women's race, finishing in 23:52. Jornet doubled back to win the Individual Race in 2:10. Palzer was again second, just 37 seconds in arrears. Roux was given a penalty in the Individual Race, which pushed her to back to sixth and Jennifer Fiechter was the winner as a results.
Full results (when available).
Other Races and Runs
Michael Wardian went to Paris for a pair of races. He first took part in La Verticale Tour Eiffel stair climb, finishing in 9:59 for 27th, or thereabouts, place. The race included 1,665 stairs. He doubled back for the EcoTrail 80k and ran 6:01 for sixth place. The race was won by Nicolas Duhail in 5:25, and among other familiar names, Emmanuel Gault was third in 5:31. Sylvaine Cussot was the women's winner in 6:49. Full results.
Joining Wardian in Europe, but in separate events, were teammates Zach Miller and Sally McRae. McRae raced the 47k Sciacche Trail event in Italy's Cinque Terre. Miller was in Spain for the 31k Carrera Alto Sil, a race that gained 3,800 meters. McRae finished third and Miller was fourth. Miller's finish would earn 500 Euros.
Some of France's finest trail and ultrarunners took part in the 46k Trail du Ventoux around the namesake peak in the southern part of the country, which serves as an early season French barn burner. Nico Martin finished in front of Sylvain Court. Erik Clavery and Xavier Thévenard were eighth and ninth. Caroline Chaverot won the women's race. Full results (when available).
Late Friday night, Tim Hewitt, a 61 year old from Pennsylvania, finished the 1,000-mile Iditarod Trail Invitational on foot while towing his supplies with a sled in 19 days, 9 hours, and 49 minutes. He is the first person to complete the adventure in less than 20 days, and he cut almost a day from his own previous record from 2011. This was his ninth finish of the 1,000-mile journey. Three runners remained on the trail en route to Nome at the time of this writing, Beat Jegerlehner, Eric Johnson, and Klaus Schweinberger. Full results.
Karl Meltzer won his 38th 100-mile race at Alabama's Lake Martin 100 Mile. The race was held on a four-lap course that gained 13,000 feet around what was at one time the largest man-made lake in the world. Meltzer finished in 16:47 and the win marked 16-straight years with at least one 100-mile victory. Full results (when available).
Elsewhere in Alabama, Vince Molosky and Liz Canty won the Oak Mountain 50k with 5:10 and 5:45 winning times. Full results.
On Sunday Jason Schlarb, Paul Hamilton, and Scott Simmons entered day four, believed to be the final day, of their effort to ski the Hardrock 100 course. The effort, which included 38 hours of skiing in the first three days, is being captured on video for a film to be released later this year.
Florida's Fort Clinch 50 Mile crowned Bren Tompkins and Sara Maltby as champions in 7:42 and 7:47, respectively. Andrew Snope won the accompanying 100-mile race in 16:54. Full results (when available).
Charlie Sharpe from the U.K. won the Northburn 100 Mile on New Zealand's South Island in 22:11. Grant Guise was second. For the women, Jean Beaumont won for the third time, finishing in 28:07. Lucy Bartholomew won the accompanying 50k race in 5:49. Full results (when available).
At Virginia's Terrapin Mountain 50k, Matt Thompson edged Aaron Saft, 4:20:36 to 4:21:28. Sarah Schubert was first female, sixth overall, in 4:56. Full results.
Frequent 100-mile racer Jeremy Bradford won Utah's Antelope Island Buffalo Run 100-mile event in 17:48. Melissa Soper and Nicole Lowe dueled to first- and second-place finishes in the women's race in 21:31 and 21:33. Full results.
Blast from the past, Todd Braje won the Old West Trails 50k in southern California. Braje ran 3:49 to cut seven minutes from the course record at the third-year race. Jade Belzberg was the women's champ in 4:40. Full
Call for Comments
It was a big week of races around the world; what was overlooked? Leave a comment to let us all know!