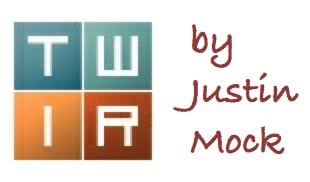 These results come from a land down under. We're talking about Australia's Six Foot Track Marathon and New Zealand's Macpac Motatapu races, and then a scattered group of U.S. races. Next week's Chuckanut 50k gets the preview billing too.
Six Foot Track Marathon – Katoomba, Australia
Australian runners call the Six Foot Track Marathon their version of America's Western States 100, and that's an easy way to describe it for us here in the U.S. The race officially stretches 45k (28 miles) on a point-to-point course through the Blue Mountains.
Women
Stephanie Auston repeated as women's champ, winning in 3:48. She was way up on everyone else and her previous personal best on the course, and this is just a few weeks after she was second at the Tarawera Ultramarathons 102k.
Second- and third-place Margaret Campbell and Elizabeth Humphries finished in 4:09 and 4:15, respectively.
Men
Courtney Atkinson and Rhett Gibson upset two-time defending champion Vlad Shatrov. Atkinson ran 3:31, Gibson 3:35, and Shatrov 3:36. Shatrov won last year in 3:18, so the men's top times were a good bit slower than recent years.
Macpac Motatapu – Queenstown, New Zealand
Queenstown, New Zealand is the world's adventure capital, and the Macpac Motatapu festival takes place in nearby Arrowtown and includes not just trail races, but mountain-bike and triathlon contests too. Like the Tarawera Ultramarathons and the Ultra-Trail Australia race, this one too is owned by the Ironman company.
Women
Nancy Jiang, 15th at last year's World Mountain Running Championships, won the race's 52k ultramarathon in 7:30. She finished 10 minutes up on Laura Reidy. The race looks to have a choose-your-own-adventure course and the post-race script reported that Jiang went low where Reidy went high late, and that decision created a bigger gap after what had been a close day-long battle. Third-place Rose Pearson followed in 7:55. Each of the-top three women are of the host country.
In the next-day trail marathon, professional triathlete Laura Siddall (U.K.) won in 3:26, and she did that despite finishing fourth in an Ironman triathlon only a week ago. Lucy Bartholomew (Australia) was second in 3:39, and Claire Rayner (Australia) was third in 3:42.
Men
Andrius Ramonas (Lithuania, but living in New Zealand) won a close race in the men's 52k, finishing in 6:47. He was tailed by Joe Cox (New Zealand) in 6:50, and then Bastien Missud (Australia) was third in 6:58.
The men's marathon was close to the end and Ewan Cameron (U.K.) edged Vajin Armstrong (New Zealand) by just 13 seconds, both finishing in 3:00. Hamish Elliott (New Zealand) was third in 3:07.
Other Races and Runs
Run Through Time Marathon
We're having a real winter in Colorado and snow forced the Salida, Colorado Run Through Time Marathon off its high point and to a rerouted course. It was the race's 14th year and barely three minutes separated the top-three women. Blake Wageman, Gwen Golaszewski, and Natalie Nicholson ran 4:18, 4:19, and 4:21, respectively. Brian Glassey won the men's race in 3:22, beating out multi-year champ Timmy Parr, who finished second in 3:25. Christopher Knott was third, also in 3:25. In the accompanying half marathon, Blair Doney won the women's race in 1:48, with Sandi Nypaver and Isabella Donadio second and third in 1:50 and 1:55. Men's half-marathon winner Camden Gillis finished in 1:36 with second- and third-place Cory Linfield and Kenny Wilcox both running 1:37. Full results (when available).
Bel Monte 50 Mile and 50k
There was snow in Virginia too at the Bel Monte 50 Mile and 50k races. Jen Herringdine and Danny Mathieson won in 10:11 and 9:00. Samantha Terry and Andrew Mason led the 50k distance in 6:29 and 4:53. Full results.
Mesquite Canyon 50 Mile and 50k
Aravaipa Running's Mesquite Canyon 50 Mile and 50k races happened at the White Tank Mountain Regional Park outside of Phoenix, Arizona. Sarah Emoto and Aarick Nietert won the 50-mile race in 9:29 and 7:47, and Nicole Bitter and Perrin Smith won the 50k race in 5:20 and 4:46. Full results.
Antelope Canyon Ultras
The super-scenic Antelope Canyon Ultras was in Arizona too, with a whole bunch of race distances. Johanna Ylanen and Joseph Taylor ran 24:29 and 20:12 to win the 100-mile race, Kate Olson and Ian Sharman won the 50-mile race in 8:37 and 6:57, and Allison Baca and Robert Russlmoyer were tops in the 55k in 4:44 and 4:37, respectively. Full results.
Montaña de Oro 50k
The coastal trails at the race's namesake state park sound great, but only a small group went the whole way at the Montaña de Oro 50k in San Luis Obispo, California. Mara Niesyt and Jadd Martinez won in 5:57 and 4:27. Full results.
Marin Ultra Challenge 50 Mile and 50k
The Marin Ultra Challenge 50 Mile in the San Francisco Bay Area is the Inside Trail group's premier race. Megan Arauzo and Vincent Dimassa won the 50-mile race in 7:52 and 6:57, and in the 50k, Katie Arnold and Alex Varner won in 4:29 and 3:36. Full results.
Old West Trails 50k
I'm going to guess that the recent California rains didn't reach Anza-Borrego State Park, east of San Diego and home to the Old West Trails 50k. It should've been dry and hot then for race winners Heather Huggins and Scott Hollister. The two ran 4:44 and 4:28, respectively. Full results.
Everglades Ultra
Florida's Everglades Ultra celebrated eight years with 50-mile and 50k races. 50-mile winners Claudine Roghi and Blain Reeves ran 8:31 and 7:15, and 50k winners Elizabeth Adkins and Ramon Palomo ran 4:57 and 3:37. Full results.
Crazy Desert Trail Race 
The Trail Racing Over Texas Crazy Desert Trail Race happened in San Angelo, somewhere between El Paso and Dallas. Ali Sloan and Chad Lasater won the 100k in 10:54 and 8:36, and Heather Gothard and Jeff Ball topped the 50k in 4:32 and 3:35. Full results.
Gate River Run 15k
It's a bit obscure as far as championships go, but the Gate River Run 15k in Jacksonville, Florida is always the USATF 15k road championship, and it always has a very deep field. One-time U.S. mountain running team member Bethany Sachtleben was second in 51:08, and in the men's race, Andy Wacker and former 50k national champ Tyler Jermann were 17th and 20th. Full results.
NCAA Indoor Track & Field Championships
Former U.S. mountain running junior team members Allie Ostrander and Lauren Gregory raced at the NCAA Indoor Track & Field Championships for Boise State and Arkansas. Ostrander was eighth in 15:46 in the 5,000 meters and Gregory was 10th in the mile in 4:42. Both ran in the 3,000 meters too where Ostrander finished fourth and Gregory was seventh. Full results.
Next Weekend – Chuckanut 50k – Fairhaven, Washington
The longtime Chuckanut 50k has some road, some trail, some mud, and some snow. The fields aren't best-ever for Chuckanut, but both the men's and women's races should be competitive.
Women
Sarah Bard – 3rd 2019 Moab Red Hot 55k
Tara Berry (Canada) – 1st 2018 Deception Pass 50k
Ashley Brasovan – 1st 2019 Moab Red Hot 33k
Kathryn Drew (Canada) – 5th 2018 Chuckanut 50k
Emily Hawgood (Zimbabwe)– 1st 2018 Ultra-Trail Cape Town 100k
Kim Magnus (Canada) – 1st 2018 White River 50 Mile
Heather Tanner – 2:46 and 2017 California International Marathon
Brasovan is stretching her distance. This is believed to be her first ultra, but she still gets the favorite nod here.
Men
Olin Berger – 1st 2017 White River 50 Mile
Hayden Hawks – 2nd 2017 Chuckanut 50k
David Laney – 1st 2019 Rocky Raccoon 100 Mile
Tyler Sigl – 5th 2017 Chuckanut 50k
Andy Wacker – 2nd 2018 Moab Trail Marathon
Laney is a former course-record holder here, and Hawks still has the second-fastest Chuckanut finish ever. Both are coming off of recent long races though, and that might be enough for Wacker to find his way to the top.
Call for Comments
That's a wrap! Or is it? Keep the conversation going with any of your adds, edits, and fill-ins below. Thanks!