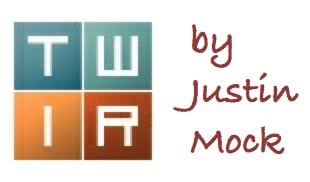 The USATF 50-Mile Trail National Championships and the second race in the Skyrunner World Series Ultra division, the Ultra Skymarathon Madeira, were the weekend's biggest highlights. Those events and some dozen others are included in this week's column.
Cayuga Trail 50 Mile – Ithaca, New York
Men
Third a year ago, Tyler Sigl wanted redemption at this year's USATF 50-Mile Trail National Championships. "I came back to avenge my first ultra defeat and grab a spot on the U.S. world team," Sigl said, referring to the IAU Trail World Championships team. "I managed to avenge my defeat, set the course record, win my second U.S. championship, and get a world team spot," he beamed.
Sigl ran 6:43 on the up-and-down Cayuga Trail 50 Mile course, despite hot and humid conditions. His finish is three minutes better than Sage Canaday's 2013 previous course best.
"I led the race from the start," he explained. "I pushed the pace from the start to take advantage of the cooler temps." Despite a few falls, Sigl said, "The race went almost exactly as I had planned out." He also overcame the blood-sugar-imbalance problem that forced a DNF at the Ice Age Trail 50 Mile earlier this year.
Sigl earned $1,500 in first-place prize money, $500 in time bonuses, and an additional $1,000 to support his travel to the IAU Trail World Championships. That race is scheduled for October 29 in Portugal.
Trailing the race winner, Jared Burdick was second for the second year in a row, though his 6:55 finish was five minutes better than last year. Matt Flaherty ran 7:06 for third. It was his third podium finish here, following a second in 2013 and a third in 2014.
Dylan Bowman was fourth in 7:12 and Robert Bond, last year's third-place finisher at the JFK 50 Mile, was fifth in 7:22.
Though entered, defending champion Mario Mendoza did not start the race.
Women
Corrine Malcolm was the surprise women's winner in 8:18. "I came in with the goal of finishing in the top three, winning a pie, and smiling more than anyone, and was so blown away to come away with the win," Malcolm gushed. It would appear that she met each of those goals.
A former national-class biathlete, Malcolm gained the lead at mile 19 and ran from the front for the rest of the race. "I didn't feel like the win was mine until I hit the turn onto the grass about 800 meters from the finish," she said. "I definitely felt like an underdog coming into the race, but I like that!"
Malcolm too earned a spot on the U.S. team for the IAU Trail World Championships.
Sabrina Little was second and Laura Kline was third. Little finished in 8:23 and Kline in 8:28. Kline was some 23 minutes better than a year ago.
Heather Hoescht ran 9:00 for fourth and Keila Merino was fifth in 9:09.
Caitlin Smith dropped near mile 30. As with 2015 men's winner Mendoza, 2015 women's winner Amanda Basham also did not start the race.
The next USATF mountain, ultra, trail championships is the July 3 Loon Mountain Race in New Hampshire, which will be the sole selection race for this year's U.S. mountain running team.
Ultra Skymarathon Madeira  – Madeira Island, Portugal
Much like Spain's Canary Islands, Portugal's Madeira Island is a growing hotbed for world-class trail running. Recall that this island also hosted the Madeira Island Ultra Trail earlier this year, a race won by Zach Miller.  This weekend's race, though, was 55k with 4,000 meters of elevation gain and was the second race in the 2016 Skyrunner World Series Ultra division, following Transvulcania.
"The diversity of terrain on this island is incredible," Hillary Allen remarked. "There is some volcanic terrain with sand and the rock ridges we were climbing during the race, but it's really wet here so there's a lot of vegetation to run through. It's really slippery on the descents, and it's a true sky race going from the sea to the mountains and back."
Men
Cristofer Clemente, who is from the Canary Islands and was 10th at Transvulcania, ran 6:00 to win the men's race. Clemente was second here a year ago, and his finish is eight minutes better than the previous course best set by Ricky Lightfoot. Although the course this year was slightly changed from that of earlier years, it is believed that this year's route was more difficult than earlier iterations.
Clemente is the current Skyrunner Ultra series leader.
Greek runner Dimitrios Theodorakakos was second in 6:09, and Portugal's Luis Fernandez was third in 6:11.
Women
The women's course record similarly fell, with several runners topping Stevie Kremer's 7:33 run from last year. Spain's Gemma Arenas dipped under the 7-hour mark with a 6:58 finish. Hillary Allen of the U.S. ran 7:13 to edge out third-place Anna Frost by four minutes.
Allen appears to have advanced to the world stage this year. She explained that she hasn't changed her training, but instead explains, "I think I'm just getting more comfortable in my second season of racing. I'm also working on my racing mentality. I like to start out slower and move way up, so I'm trying to move out of my comfort zone and start more aggressively."
Allen has a summer of European racing planned with Italy's 47k Percorso Cortina Trail, Spain's BUFF Epic Trail, and potentially Ultra Pirineu all on her calendar.
Kristina Pattison of the U.S. was sixth.
Arenas is the current Skyrunner Ultra series leader, with Allen second.
The next Skyrunner Ultra series event is the July 10 High Trail Vanoise in France.
San Diego 100 Mile – Lake Cuyamaca, California
Nate Jaqua, a former professional soccer player, was the overall winner in 19:15. Jaqua also won last year's Pine to Palm 100 Mile and was second at the 2015 Bighorn 100 Mile.
Matthew Morales and Elan Lieber ran 20:05 and 20:36 for second and third, and Michael Wardian was fourth in 21:33. Wardian of course would double back in the next day's Rock 'n' Roll San Diego Half Marathon with a 1:18 run.
After leading the race's first 44 miles, Fabrice Hardel fell to 18th place at mile 48.8 and dropped from the race.
Jenny Capel won the women's race for the third time, adding to victories in 2013 and 2014. Capel's 22:00 was 51 minutes in front of second-place Bev Anderson-Abbs.
Cindy Lynch made up 11 minutes on Anderson-Abbs in the race's final 10 miles, but couldn't fully close the gap. She would finish third in 22:56.
Golden Gate Dirty Thirty – Black Hawk, Colorado
Colorado's Golden Gate Canyon State Park is the site of one of the Front Range's best trail events, and a $4,000 prize purse has helped to ensure a competitive field at this 50k distance race. Chris Vargo, the race's 2013 winner and course-record holder, returned and again finished on top. His 4:30 winning time was well clear of the chase group.
Second, third, and fourth would all finish just inside of five hours, with just four minutes separating the group. Josh Arthur edged out Jason Schlarb for runner-up honors, 4:54 to 4:55, and Ryan Smith was fourth in 4:58.
Timothy Olson continues to work through his recent struggles, finishing 11th in 5:26.
Women's winner Alicia Shay ran 5:30 to lead Clare Gallagher and Taylor Nowlin. The second- and third-place runners clocked 5:46 and 5:58, respectively. The course gained 7,500 feet of elevation.
Other Races
Paul Davis Jacobs  and Michele Harmon won Virginia's Old Dominion 100 Mile with 16:48 and 23:24 finish times. Full results (when available).
In Wisconsin at the Kettle Moraine 100 Mile, it was Nicholas Hanson and Kristy McBride on top with 17:14 and 21:47 winning times. Full results.
Rainshadow Running's Beacon Rock 50k in Washington could've benefited from a bit of rain. Runners competed in 100-degree temperatures on a course inside the race's namesake state park. Up front, it was Jesse Lang and Coral Candlish-Rutherford in the 50k at 4:55 and 6:41, respectively, and Andy Lefriec and Ladia Albertson-Junkans in the 25k at 2:07 and 2:10. Full results.
It's the year of the transcontinental run. The U.K.'s Robert Young has reached halfway in eastern Kansas and is believed to be on pace to break the Guinness world record.
Joe Gray won the inaugural High Drive Challenge 10 Mile in Colorado Springs, beating out Alex Nichols and Peter Maksimow. Elizabeth Helland won the women's race. Full results.
Call for Comments
Runners faced hot weather at events across the country. What other races can our readers contribute in the comments section of this week's column?