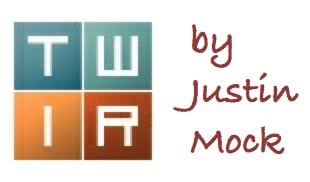 The Golden Trail Series and the Skyrunner World Series both had races this weekend, and so we've got coverage of all of Spain's Zegama-Aizkorri Marathon and Portugal's Madeira Sky Race, and a look at next week's Comrades Marathon in South Africa. It's Monday and we're happy to be here!
Zegama-Aizkorri Marathon – Zegama, Spain
The extra-technical Zegama-Aizkorri Marathon happened in record heat, so much so that finish times were slowed. And then of course it was the year's first Golden Trail Series contest.
Women
Eli Anne Dvergsdal (Norway), wow! It was the first time Dvergsdal has raced at Zegama, and her first time racing over 26k. She didn't seem to mind the heat, either. The soccer player turned mountain runner won in 4:36 and finished just 1:39 off Maite Maiora's 2017 course record.
Elisa Desco (Italy) was a distant second in 4:47 and Amandine Ferrato (France) was third, also in 4:47 and only eight seconds behind Desco. From 2010 to 2012, Desco served a two-year ban from the IAAF after she tested positive for EPO at the 2009 World Mountain Running Championships.
Fourth- and fifth-place Gisela Carrion (Spain) and Oihana Kortazar (Spain) ran 4:49 and 4:52, respectively.
The rest of the top 10 included:
6 – Yngvild Kaspersen (Norway) – 4:55
7 – Mercedes Pila (Ecuador) – 5:00
8 – Victoria Wilkinson (U.K.) – 5:04
9 – Oihana Azkorbebetia (Spain) – 5:06
10 – Megan Kimmel (USA) – 5:07
Other familiar finishers included:
11 – Maite Maiora (Spain) – 5:10
18 – Uxue Fraile (Spain) – 5:25
24 – Sandi Nypaver (USA) – 5:43
Men
Kilian Jornet (Spain, but living in Norway) has been coming here since 2007, and won the race for a record ninth time. This year's mark was 3:52, and that's nine out of the last 13 years that Jornet has been on top. The only years missing from Jornet's streak are 2009, 2017, and 2018 when he didn't run and 2015 when he took 23rd with stomach problems right after returning from Nepal. He faced several early challengers this year but broke the race open before midway and ran off the front from there.
Bartłomiej Przedwojewski (Poland), third last year, was second in 3:55, and Thibaut Baronian (France) was third in 3:56.
Men's course-record-holder Stian Angermund-Vik (Norway) ran 4:00 for fourth, and Alejandro Forcades (Spain) was fifth in 4:06.
The rest of the top 10 included:
6 – Oriol Cardona (Spain) – 4:07
7 – Manuel Merillas (Spain) – 4:08
8 – Alexis Sévennec (France) – 4:10
9 – Andy Wacker (USA) – 4:11
10 – Ander Iñarra (Spain) – 4:12
Other familiar finishers included:
12 – Petter Engdahl (Sweden) – 4:13
13 – Finlay Wild (U.K.) – 4:14
15 – Florian Reichert (Germany) – 4:15
17 – Hassan Ait Chaou (Spain) – 4:18
18 – Robert Krupička (Czech Republic) – 4:18
24 – Jackson Brill (USA) – 4:27
25 – Nick Elson (Canada) – 4:27
The next Golden Trail Race is the June 30 Mont-Blanc Marathon in France.
Madeira Sky Race – Madeira, Portugal
The 55k (34 miles) Madeira Sky Race was the year's fifth Skyrunner World Series contest, and it gained 4,000 meters (13,100 feet) on a course that required ropes and chains for safety.
Women
Maria Koller (Germany) led wire to wire, sea to summit to sea, and won in 7:20. Although new to the world series, Koller previously competed on the German national team at World Mountain Running Association contests. Ekaterina Mityaeva (Russia) was second in 7:22, and Ester Casajuana (Spain) was third in 7:34.
Takako Takamura (Japan) and Roser Español (Spain) were fourth and fifth in 7:42 and 7:53, respectively.
Mityaeva gained points to move into the series's top five, but the rest of the series leaders did not race here.
Men
Like the women's finish, only two minutes separated the lead two men too. Pere Aurell (Spain) edged Beñat Marmissolle (France), 6:06 to 6:08. Daniel Jung (Italy) was a close third in 6:12, and Hannes Namberger (Germany) and Weston Hill (New Zealand) were fourth and fifth in 6:32 and 6:33.
Full results (when available).
The next Skyrunner World Series race is the June 15 Livigno Skymarathon in Italy.
Other Races and Runs
Cayuga Trails 50 Mile
Upstate New York's Cayuga Trails 50 Mile race was again the USATF 50-Mile Trail National Championships, and Justyna Wilson and Drew Holmen are national champs thanks to 8:52 and 7:07 runs. Full results.
Golden Gate Dirty 30
Just west of Denver, Colorado, the Golden Gate Dirty 30 50k happens in under-appreciated Golden Gate Canyon State Park. Michelle Hiland won the women's race in 5:53, and Ryan Smith topped the men's group in 4:44. Kylee Van Horn and Tristan Myers won the accompanying 12-mile race in 2:08 and 1:52. Full results.
North Fork 50 Mile
About 50 miles south of Golden Gate Canyon State Park, Colorado's North Fork 50 Mile race ran through much of the Buffalo Creek trail system, a personal go-to spot for me and my dogs. Fifty-mile winners were Jennifer Farmer and Zachary King in 8:58 and 7:19, and 50k winners were Ashlee Franklin and Gabe Joyes in 4:59 and 4:01. Joyes's run was a new course record–by 18 minutes–for the 10-year-old race. Full results.
Old Dominion 100 Mile
U.S. 24-hour national team members Olivier Leblond and Rich Riopel went one-two at the 41st Old Dominion 100 Mile race in Virginia. Leblond finished in 16:56 and won for the second-straight year and fourth time, and Riopel, who just ran the Dawn to Dusk to Dawn 24-hour race three weeks ago, was second in 17:48. Serial 100-miler Kathleen Cusick won the women's race. Full results (when available).
Red Devil Challenge 50k
The Western States 100 is coming up, and Kaytlyn Gerbin and Ladia Albertson-Junkans tuned up at Washington's Red Devil Challenge 50k. Gerbin was credited with the win in 5:23, though Albertson-Junkans was clocked a single second behind. Third-place Maria Dalzot was barely behind too, in 5:24, and all three finished under the course record from last year's inaugural run. The trio reportedly ran the race basically together, so can someone share how it ultimately finished? Men's winner Adam Frye set a new course best too, running 5:09. Full results.
Vashon Island Ultramarathon 50k
Vashon Island is the largest island in Washington's Puget Sound, and its aptly named Vashon Island Ultramarathon 50k was won by Christine Mosley and Ben Brown in 4:20 and 3:23, respectively. Full results.
Wildhorse Traverse 50k 
British Columbia's Wildhorse Traverse 50k is remote, point-to-point, and challenging–think, 2,000 meters (6,500 feet) of elevation gain challenging. It's only in its second year and Emily Sabo and Alexandre Campbell, age 17, won in 5:43 and 5:10. Full results.
Dam Yeti 50 Mile
Two years in and Virginia's Dam Yeti 50 Mile race has a pair of new course records. Amy Hamilton and Nicholas Budzyn won in 6:58 and 6:17, respectively. Full results.
Next Weekend – Comrades Marathon – Durban, South Africa
This year's Comrades Marathon will be 89k (55 miles) 'up' from Durban to Pietermaritzburg, and just like always, it's likely the year's most competitive ultramarathon.
Women
Ann Ashworth (South Africa) – 1st 2018 Comrades Marathon

Charne Bosman

 (South Africa) – 1st 2016 Comrades Marathon

Camille Herron 

(USA) – 1st 2017 Comrades Marathon

Tanith Maxwell 

(South Africa) – 4th 2018 Comrades Marathon

Donette Smith 

(South Africa) – 8th 2017 Comrades Marathon
Gerda Steyn (South Africa) – 2nd 2018 Comrades Marathon
Herron won the race's last uphill edition (2017), but she was roughed up in April at the Lake Sonoma 50 Mile. If recovered and healthy from that outing, she's the favorite.
6/3 Edit – Although on the entrant list, Devon Yanko (USA) will not start the race while recovering from the flu.
Men
Henry Ansio (Finland) – 3rd 2018 Les Templiers
Geoff Burns (USA) – 12th 2018 Comrades Marathon
Sage Canaday (USA) – 15th 2015 Comrades Marathon
Anthony Clark (U.K.) – 8th 2018 IAU 100k World Championships

David Gatebe 

(South Africa) – 8th 2018 Comrades Marathon, 1st 2016 Comrades Marathon

Gift Kelehe 

(South Africa) – 1st 2015 Comrades Marathon

Ludwick Mamabalo 

(South Africa) – 4th 2017 Comrades Marathon

Joseph Mphuthi 

(South Africa) – 2nd 2018 Comrades Marathon
Bongmusa Mthembu (South Africa) – 1st 2018 and 2017 Comrades Marathon
Teboho Sello (South Africa) – 7th 2018 Comrades Marathon

Steven Way 

(U.K.) – 3rd 2018 Comrades Marathon
Up or down, Mthembu has won the race's last two editions, and won the Two Oceans Marathon ultra in South Africa in April, too. He gets the favorite nod.
Next Weekend – Trail World Championships – Miranda do Corvo, Portugal
The 2019 Trail World Championships will be run on a 44-kilometer (27-mile) course with 2,200 meters (7,218 feet) of climbing in a loop from the town of Mirando do Corvo in Portugal.
In the women's race, defending champion Ragna Debats (Netherlands) and last year's second place Laia Cañes (Spain) return, and will be challenged by the likes of Ruth Croft (New Zealand), Charlotte Morgan (U.K.), Adeline Roche (France), and others.
In the men's race, Spain's Luis Alberto Hernando is the three-time defending champ and his countrymate, Cristofer Clemente, is the two-time defending runnerup. They will be challenged by a big group of men including Nico Martin and Ludovic Pommeret of France, Marco De Gasperi and Francesco Puppi of Italy, and so many more.
iRunFar is en route now, will provide coverage all week, and is previewing the race separately. The women's and men's previews are now live.
Call for Comments
We're here for you, and listen to your comments! Whether a race is highlighted above or not, tell us about your weekend races.