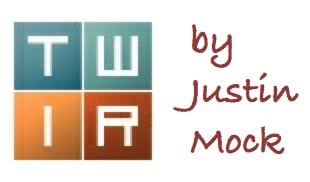 Hey hey, ho ho, to the Broken Arrow Skyrace we go. We've got that California big one, a bunch of speed records, and a smattering of other good stuff from around the world. We also preview the stacked Lavaredo Ultra Trail. It's officially the first Monday of summer–in the Northern Hemisphere–and you better believe we're ready for it.
Broken Arrow Skyrace 52k – Olympic Valley, California
The Broken Arrow Skyrace 52k has quickly grown into one of the country's most competitive trail ultramarathons. It's a real mountain race in a vacation-worthy destination, and it's conveniently scheduled just ahead of next weekend's Western States 100, which starts in the same place. The 52k race ran as two laps with 10,500 feet of elevation gain and an 8,875-foot high point. Can someone explain how the course varied this year from last? All the courses seemed to run faster this time around.
Men
Hayden Hawks went for the win in 4:25, a new record. Hawks's measured start to 2019 has included a win at the Chuckanut 50k. Hawks's rest-of-year calendar includes at least the July Speedgoat 50k, August's UTMB, and the November flat-and-fast Tunnel Hill 100 Mile. Look out.
Michelino Sunseri and David Sinclair ran 4:40 and 4:41 for second and third, respectively, and those times rank as second- and third-best ever too.
The men definitely came to race, and the top-seven men all ran under five hours.
Women
Megan Kimmel repeated as women's champ, finishing the double loop in 5:09, and just like the men's race, this too was a new event record.
Rea Kolbl was second, also for the second-straight year, in 5:17, and Kristina Trygstad-Saari ran 5:20 for a close third. Kimmel was 21 minutes better than in 2018 and Kolbl 31 minutes better.
Broken Arrow Skyrace 26k – Olympic Valley, California
A day after the 52k, the Sunday 26k race ran over a single lap and this race was part of the World Mountain Running Association World Cup. Both the 52k and 26k were part of the U.S. Skyrunner Series too.
Men
Two races into the World Cup and Andrew Douglas (U.K.) is undefeated. He blitzed the field with a 1:56 finish, a full 10 minutes better than his closest chaser. Douglas led the entire way and just like in the 52k, this one was fast.
Second- and third-place Sam Sahli and Henri Aymonod (Italy) followed in 2:06 and 2:08, and Christian Gering and Gus Gibbs were fourth and fifth in 2:08 and 2:10.
Women
Relatively unknown ahead of the race, Lindsay Webster (Canada) scored an upset and took the crown in 2:22. It was–like so much on this weekend–a new course record. 2017 race winner Morgan Arritola quickly chased to a second-place 2:24, and Kasie Enman was third in 2:29.
Obstacle-course rock star Nicole Mericle placed fourth in 2:30 and Denali Strabel was fifth in 2:34.
The next World Mountain Running Association World Cup race is the July 14 Glossglocknerlauf 13k in Austria.
Other Races and Runs
Denali Speed Record
Karl Egloff, remember him? The Swiss-Ecuadorean mountaineer earlier broke Kilian Jornet's record times on Africa's Kilimanjaro and South America's Aconcagua, and on June 20 rocketed up and down Alaska's 20,310-foot Denali in 11:44, from base camp to the summit and back. The time broke Jornet's previous best by a single minute, though Egloff's descent came on foot while Jornet skied down.
Wainwrights Speed Record
This group of 214 English Lake District peaks, or fells, are collectively called the Wainwrights and Paul Tierney (Ireland) ran all of them over some 500 kilometers (311 miles) in six days, six hours, and five minutes for a new speed record. It was almost seven hours better than the previous record, set in 2014 by Steve Birkinshaw. While the route and terrain is entirely foreign to me, the online acclaim this one is getting shows how difficult the outing is.
Paddy Buckley Round Speed Record
Another fell running loop, the Paddy Buckley Round is a Welsh link-up of 47 peaks over 100 kilometers. Damian Hall (U.K.) set a new speed record here in 17:31. Tim Higginbottom held the previous record of 17:42 set in 2009.
Monte Rosa Skymarathon
Italy's Monte Rosa Skymarathon requires runners to compete as teams of two, roped, given the risk of exposed snowfields. Building on the race's return in 2018, the second year of the race's second coming ran the original 1993 course, about 35k (22 miles) and with 3,500 meters (11,500 feet) of elevation gain. Last year's winner William Boffelli (Italy) won again, but this year with new teammate Jakob Herrmann (Austria). The two finished in 4:51, 19 minutes better than second. Giuditta Turini and Laura Besseghini, both of Italy, led the women's race up until the final descent when a fall caused them not to finish. Two all-Polish teams were left to sprint it out and Natalia Tomasiak and Katarzyna Solinska won in 6:38, 16 seconds better than Miska Witowska and Iwona Januszyk. Full results.
Sinks Canyon Rough and Tumble 50k
Just outside of Lander, Wyoming, cold weather led to fast times at the Sinks Canyon Rough and Tumble 50k. Both Carlos Ruibal and Courtney Schwartz set new course bests in 4:24 and 5:54. Full results.
Old Cascadia
Course records were set all around at the second-year Old Cascadia 100-mile race in Oregon's Willamette National Forest. Peter Anderson and Alyson Kirk won the 100-miler in 22:42 and 25:58. Full results.
Catamount Ultra 50k
Rob Bond and Britta Clark both became two-time winners at Vermont's Catamount Ultra 50k. The pair ran 3:46 and 4:20 and both broke their own previous course records. Full results.
Manitou's Revenge 54 Mile
Good weather but muddy trails kept finish times slow at upstate New York's Manitou's Revenge 54 Mile. Ben Nephew successfully defended his 2018 championship with an 11:25 run, and Kelly McDonald upgraded from second a year ago to win this year in 13:40. Full results.
Next Weekend – Western States 100 – Auburn, California
iRunFar is heading west for the Western States 100. Separate men's and women's pre-race previews are up, and a whole bunch more coverage is coming this week.
Jim Walmsley, defending champion and course-record holder, headlines the men's field, but a small slip–which Walmsley knows can happen at Western–could let 2017 winner Ryan Sandes (South Africa), 100-mile rookie but sub-four-minute miler Matt Daniels, 2019 Lake Sonoma 50 Mile winner Jared Hazen, or some other man earn the prized cougar trophy.
Just like in the men's race, the defending champion is a heavy favorite. Courtney Dauwalter is incredibly consistent and rarely misses, but ultras–particularly one like Western States–are fickle, even for Dauwalter. The door's open then for any of the other top returners like Kaytlyn Gerbin or Lucy Bartholomew (Australia), or race newcomers like Addie Bracy and Francesca Canepa (Italy).
Next Weekend – Lavaredo Ultra Trail – Cortina d'Ampezzo, Italia
Western States is in the Ultra-Trail World Tour, and so too is the Lavaredo Ultra Trail. I think of this one as a mini-UTMB, but 'mini' almost doesn't work. Lavaredo is still 120k (75 miles), and it's got 5,800 meters (19,000 feet) of elevation gain all on a single loop through the super-sharp Italian Dolomites.
Women
Lisa Borzani (Italy) – 1st 2017 Tor Des Géants
Magdalena Boulet (USA) – 6th 2019 Lake Sonoma 50 Mile
Denise Bourassa (USA) – 3rd 2019 San Diego 100 Mile
Cat Bradley (USA) – 8th 2018 UTMB
Caroline Chaverot (France) – 1st 2017 Hardrock 100
Gill Fowler (Australia) – 6th 2019 Ultra-Trail Australia
Kathrin Götz (Switzerland) – 3rd 2018 Lavaredo Ultra Trail
Fiona Hayvice (New Zealand) – 4th 2018 Tarawera 100 Mile
Maite Maiora (Spain) – 4th 2019 Madeira Island Ultra-Trail
Mariya Nikolova (Bulgaria) – 9th 2018 UTMB
Francesca Pretto (Italy) – 7th 2019 Madeira Island Ultra-Trail
Kami Semick (USA) – 19th 2019 Lake Sonoma 50 Mile
Audrey Tanguy (France) – 3rd 2019 Madeira Island Ultra-Trail
Anna-Marie Watson (U.K.) – 1st 2018 Oman by UTMB
Chaverot is a favorite for any race she lines up for, but she's missed a lot of start lines–and even more finish lines–the last two years while dealing with injuries. According to her social media, she's had two months of Lavaredo training since her most recent physical hiccup, including racing a sub-ultra-distance trail race. Let's see.
Men
Sebastien Camus (France) – 9th 2018 Diagonale des Fous
Sylvain Court (France) – 1st 2018 Mont-Blanc 90k
Fulvio Dapit (Italy) – 4th 2017 Lavaredo Ultra Trail
Javier Dominguez (Spain) – 10th 2018 UTMB
Yeray Durán (Spain) – 2nd 2016 TDS
Tim Freriks (USA) – 2nd 2019 Crown King Scramble 50k
Harry Jones (U.K., lives in Thailand) – 8th 2018 CCC
Gabe Joyes (USA) – 1st 2018 Bighorn 100 Mile
Arnaud Lejeune (France) – 2nd 2015 Ultra-Trail Mount Fuji
Andrea Macchi (Italy) – 5th 2018 Lavaredo Ultra-Trail
Sam McCutcheon (New Zealand) – 3rd 2018 Tarawera Ultramarathon
Jia-Sheng Shen (China) – 1st 2019 Hong Kong 100k
Sangé Sherpa (Nepal, but living in France) – 6th 2018 Ultra-Trail Cape Town
Tim Tollefson (USA) – 3rd 2019 Madeira Island Ultra-Trail
Yan-Qiao Yun (China) – 1st 2019 The North Face 100k – China
There's quite a bit of parity among the men's field, and this is certainly looking like the most competitive men's race Lavaredo's yet seen. It's darn-near impossible to call a possible winner out of this group!
Call for Comments
Were you at a race we covered in this column? Or did you run another one that we didn't? We want to know more! Tell us all about your weekend races and happenings in the comments section. Thanks.