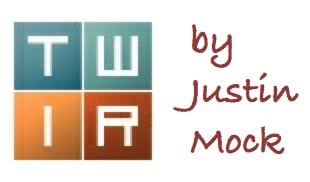 Andrew Miller, still just 19 years old, gets even better. Joe Gray broke an American record at Mount Washington, and Megan Roche added to her growing winning streak. Highlights from a full card of mountain, ultra, and trail races are included below.
Bighorn Mountain Wild and Scenic Trail Run – Dayton, Wyoming
Andrew Miller ran a stunning 18:29 on the rugged, out-and-back Bighorn course. Miller, reportedly running without a pacer, cut seven minutes from Mike Foote's 2012 course record. The 19 year old from Oregon is next registered for September's big-money Run Rabbit Run 100 Mile.
Finishing second and third, Nate Jaqua and Jesse Langner dipped under the 20-hour mark with 19:34 and 19:53 marks.
In the women's race, Silke Koester, of the popular Rocky Mountain Runners club, won in 24:13 and Jamie Frink was next in 26:01. Serena Eley was third in 26:16.
Darcy Piceu, whose 22:27 100-mile finish from 2012 still stands as that course record, won the 52-mile race in 8:49. David Ayala topped the men's field in 8:11.
Mount Washington Road Race – Pinkham North, New Hampshire
Joe Gray successfully defended his title up the steep 7.6-mile auto road, again finished under the elusive 60-minute mark, and earned a new American record. Gray ascended in 58:15, a time that cuts 61 seconds from Matt Carpenter's 12 seconds from Sage Canaday's previous American best, and trails only Jonathan Wyatt's 56:41 from the 2004 race on the all-time charts.
For at least the third time this summer, Andy Wacker was just behind Gray. Wacker clocked 1:00:59 and Zach Miller (the Colorado Zach Miller) was third in 1:03:15. Perennial podium finisher Eric Blake does not appear in the race results.
Once nicknamed "Queen of the Uphill," Kim Dobson gained her third Mount Washington Road Race win, adding to 2012 and 2011 titles. Dobson's 1:11:39 was two minutes off her 2012 winning time. For at least the fourth time, Brandy Erholtz was again second. She finished in 1:15:34. Laura Haefeli, also a past champ, was third in 1:17:00.
Leadville Marathon and Heavy Half – Leadville, Colorado
"Mike Aish is in top shape this year. I'm picking him for both the [Leadville] 50 Mile and 100 Mile," said ultra super fan Bill Dooper after watching this weekend's race. Indeed, Aish cruised through the high-altitude course for a 3:31 new course record. "Super good speed," Dooper gushed, in describing Aish's form and in memory of his strong finish at last year's 100-mile race.
Leadville local Timmy Parr chased to second in 3:39, and Chuck Radford was third in 3:53. Dooper has Parr penciled in for that same finish position at next month's 50-mile race.
Marianne Hogan topped the women's card in 4:33, 14 minutes ahead of Cayuga Trail 50 Mile race winner Amanda Basham. Clare Gallagher was third in 4:51.
Dooper reported that Melody Fairchild, who is expected to make her 100-mile debut in Leadville later this year, missed the event with pneumonia.
In the half marathon-plus distance, husband-and-wife team David and Megan Roche earned another sweep. Racing for at least the second-straight weekend, David ran 1:57 and Megan 2:21. David broke the course record, while Megan was just off her record from last year.
Following the Roches, Chris Grauch and Blake Bennion were second and third in the men's race at 2:04 and 2:13, respectively. Completing the women's podium were Madeleine Carey and Bret Scofield in 2:27 and 2:36.
Chattanooga Mountains Stage Race – Chattanooga, Tennessee
The three-day stage race includes 18 miles on Raccoon Mountain, 22 miles on Lookout Mountain, and 20 miles on Signal Mountain. It appears that Will Barnwell won the men's race with a combined, three-day time of 8:19:08, and Sarah Woerner was second overall and the women's winner in 8:23:41.
Other Races
Bradley Pigage and Emily Kalenius won Oregon's Mary's Peak 50k in 4:21 and 4:46, respectively. Full results.
Racing around a 1.061-mile loop in San Francisco's Golden Gate National Recreation Area, Chikara Omine and Sarah Lavender Smith unofficially won the Summer Solstice 24 Hour event with a reported 132 and 115 miles. Full results.
New Mexico's Angel Fire Endurance Run 100 Mile saw Chris Westerman set a new course record at 26:44. He finished nearly two hours ahead of his winning time from a year ago. Peter Livingstone trailed the race winner in second, for the second year in a row. Full results (when available).
Mike Owen unofficially won the 26th annual Mohican Trail 100 Mile in Ohio. The new father celebrated Father's Day weekend with a 17:59:15 finish. Full results (when available).
The River of No Return Endurance Runs 108k in Idaho added more distance, big views, and bigger climbs to last year's inaugural event. Mark Austin edged Christoper Schurk for the win, 12:13 to 12:19. Zach Miller (not that Zach Miller) was third. Ashley Nordell gained the women's crown in 14:10. Full results (when available).
At the Canyon Meadow 50k, around Oakland, California's Redwood Regional Park, Kevin Moore was a 25-minute winner in 4:01. Ayako Murai edged Rosa Melendez for the women's win, 5:13 to 5:17. Full results.
Gary Gellin combined a 1:55 run with a 2:47 handicap to win the Bay Area's Double Dipsea. Gellin's net 1:55 made him a 3-minute winner on the famed trail, held a week after the more popular single running of the trail. Full results.
Caitlin Smith stepped off the trails to gain her second-straight Olympic Trials Marathon qualifier. Smith ran 2:42:40 at Minnesota's Grandma's Marathon. Full results.
Scott Jurek hit the Appalachian Trail halfway point on June 18. As part of his FKT attempt, Jurek was, and perhaps still is, joined by Karl Meltzer.
Ramsay's Round FKT – Scotland, United Kingdom
As a reader pointed out in last week's column, Jez Bragg broke a 26-year-old FKT on the U.K.'s Ramsay's Round. Bragg completed the circuit in 18:12, 11 minutes inside the previous record.
First linked by Charlie Ramsay in 1978, The Round includes 28,500 feet of climbing over 56 miles while summiting 24 mountains greater than 3,000 feet in Scotland.
"The Highlands offer some fairly raw and rugged scenery, mostly heather or rough grass clad making it difficult going and usually quite boggy," Bragg says of the terrain. "The groups of summits, often with linking ridges, have a nice scale to them, offering plenty of opportunity to bag several summits in one outing, but feeling like you are above it all, with amazing views. There are large swaths of mountainous areas in Scotland, which are sparsely populated and have no real sign of human intervention, making it relatively unique in the UK."
His adventure was more than two years in the making.
"It's a classic fell-running challenge on mostly trackless terrain, so getting to know the route and learning all the best lines between summits is essential. That takes time for sure, not the least because half the time the weather makes it difficult or unsafe to get up high," Bragg explained. "I went round the route in training a couple of years ago. I then had around five trips to properly learn the route, and gain the knowledge to fly round without any need to refer to the map."
Having run New Zealand's 3,054-kilometer Te Araroa Trail in 2013, Bragg admits that these efforts are becoming increasingly exciting.
"There's definitely more appeal in the long, one-off, solo challenges. The options are much wider, and it's nice to be completely in control of your adventure and its destiny. I'm finding these runs provide a lot more interest and opportunity to explore, whilst still offering the chance to push hard, like you would in a race."
Bragg's Ramsay's Round effort is well chronicled on his blog.
Next Weekend – San Juan Solstice 50 Mile – Lake City, Colorado
Despite a high-altitude course akin to the more popular Hardrock 100, the nearby San Juan Solstice 50 Mile hasn't drawn a high-profile field in recent years. The course includes 12,000 feet of elevation gain and extended stretches above treeline.
The men's race includes Colorado trail runners J. Marshall Thomson, Jim Rebenack, Michael Barlow, Jesse Rickert, and Ted Mahon. Rickert in particular, has had great success at this race in recent years with consistent top-five finishes.
The women's field is likely to be led by Petra Pirc, Kerrie Bruxvoort, and Hannah Green. All three have found success this year with Pirc taking second at the Jemez Mountain 50k, Bruxvoort winning the recent Quad Rock 50 Mile, and Green finishing second at the Jemez Mountain 50 Mile.
Next Weekend – Western States 100 – Squaw Valley, California
It's the big one and iRunFar will be covering the race live. Separate men's and women's previews have been online for the past week, and a prediction contest too. Stay tuned all week for more stories from States.
Next Weekend – The North Face Lavaredo Ultra Trail – Cortina, Italy
iRunFar will cover the race live. Stay tuned for a forthcoming in-depth preview as well as live coverage from the race.