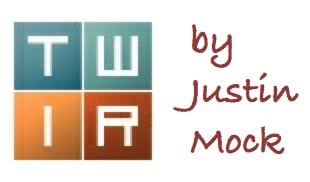 It was a BIG weekend; they all are this time of year. The U.S. Skyrunner Series got underway with the Broken Arrow Skyrace in California, the Skyrunner World Series continued with the Livigno Skymarathon in Italy, and the Ultra-Trail World Tour kept going with the Mozart 105k in Austria. We've got all of that in this week's article, plus results from other races around the world.
Broken Arrow Skyrace – Squaw Valley, California
Vertical K
The two-day event opened with a Vertical K race, climbing just shy of 1,000 meters over 5k in distance. It was race numero uno for the 2017 U.S. Skyrunner Series Vertical K division, and paid out $500 to its race winners.
Women
Talk about making up for lost time! For the second time in as many weeks, Morgan Arritola went for a weekend double. Buoyed by trekking poles, Arritola climbed the snow-covered steeps in 47:18. She was followed–as she was at last week's GoPro Mountain Games Spring Runoff 10k–by Anna Mae Flynn. Second-place Flynn summited in 50:13, and third-place Laura Haefeli, a former U.S. Mountain Running Team member, finished in 54:43.
Other familiar names included in the deeper results were:
Corrine Malcolm – 7th, 1:01:35
Pam Smith – 9th, 1:05:05
Laura Kline – 10th, 1:07:07
Men
Uphill-ace JP Donovan kept Max King from repeating in the men's class. Donovan, a race local, topped out in 41:37, nearly two minutes better than King. In town for the following week's Western States 100, the all-in-good-fun-trash-talking Swede Elov Olsson was third in 44:29.
Other familiar names included in the deeper results were:
David Laney – 4th, 45:41
Cole Watson – 7th, 47:40
Paddy O'Leary – 8th, 48:04
26k
Though not a skyrunning series event, the mid-distance race was no less competitive. The race featured over 5,000 feet of elevation gain in and around the famed ski area.
Women
Morgan Arritola doubled back to take her third win in four races, all in the past two weekends. She finished the challenging, single-loop course here in 2:45. Janelle Smiley edged Bree Thorpe for runner-up honors. The two were just over a minute apart with 2:56 and 2:57 finishes.
Two weeks out from the IAU 24-Hour World Championships, Pam Smith stretched the legs on her way to a seventh-place 3:17 finish.
Men
Max King was untouched in this one. He ran 2:17 for a big, almost 10-minute, win over David Laney. Laney's 2:26 though was good for a two-minute gap to third-place JP Donovan.
Other familiar names in this set included Jason Bryant, Eric Ghelfi, and Brett Hornig. That trio was sixth, seventh, and eighth, respectively.
52k
The long course was the weekend's marquee event, the first event of the 2017 U.S. Skyrunner Series's Ultra division, and $3,500 in cash money went to each of the women's and men's winners.
Women
After a 2016 of strong results in shorter mountain races around the U.S., it looks like Kelly Wolf  is back to do it all again. She scored a big win in 6:02. Third in last year's U.S. Skyrunner Series Ultra division ranks, thanks to winning the series finale, Wolf's early entry into the 2017 series might mean a greater go at the full series schedule, not to mention a quick jump to the sport's upper ranks.
Second- and third-place Stevie Kremer and Anna Mae Flynn ran 6:06 and 6:08, respectively. Like Morgan Arritola, this too was Flynn's fourth race in the past two weekends. Her record was second, first, second, and third.
As with each of these races, the deeper results include several familiar names outside of the podium:
Rory Bosio – 5th, 6:26
Sandi Nypaver – 6th, 6:27
Amy Leedham – 8th, 7:09
Polina Carlson – 9th, 7:19
Men
If the women's race was perhaps a surprise, the men's finish definitely was. Fifth a year ago, former U.S. Mountain Running Junior Team member Tayte Pollmann has been on an upward trajectory. Vaulting ahead of Tim Freriks, right after Freriks won the Transvulcania Ultramarathon, though, was perhaps unexpected. Pollman, who is also still competing for the University of Portland, ran 5:03. Freriks was second in 5:07, and Nick Elson was third in 5:11.
2016 U.S. Skyrunner Series Ultra division champ Morgan Elliott was back in 12th at 5:48.
The next U.S. Skyrunner Series races are the July 8 and 9 Whiteface Vertical K and Sky Race in New York.
Bighorn 100 Mile – Dayton, Wyoming
Though "wild and scenic," this year's Bighorn 100 Mile was said to be especially tough thanks to extended rain and mud.
Amanda Taglioli kept the win in the Cowboy State. She went 24:58 on the largely singletrack course through the Bighorn National Forest. Lee Conner and Jenny Capel were second and third in 26:59 and 27:09.
The men's race ended in a four-way tie for the win between Andrew Skurka, Alex Ho, Brian Oestrike, and Eric Lipuma in 21:30. While we understand that this resulted from these men deciding to work together among the difficult conditions of the race, we'd love to hear from readers more specifics of this story. Leave a comment to share the details.
In the 52-mile race, Leah Handelman and Guy Love won with 10:40 and 8:44 finish times.
Mozart 105k – Salzburg, Austria
The Ultra-Trail World Tour's Mozart 100 is actually a 105k race, starting in downtown Salzburg and touring the Sound of Music region. The course looks to be a mix of road, trail, and bike path, and does collect 4,700 meters of elevation gain in escaping the city. The race didn't attract the caliber of field typically associated with UTWT events, however.
Only five minutes separated the top-three women. Cecilia Flori (Italy but living in New Zealand) ran 12:03 to edge Simona Morbelli (Italy) by just two minutes. Kath Carty (Australia) was third in 12:08. Flori was a surprise third earlier this year at the Tarawera Ultramarathon, behind Camille Herron and Magdalena Boulet.
Pre-race favorite Francesca Canepa (Italy) did not finish.
Men's winner Alexander Rabensteiner (Italy) broke free of Harry Jones (U.K.) and Csaba Németh (Hungary). The three ran 10:26, 10:44, and 10:45, respectively.
The next race in the 2017 Ultra-Trail World Tour is next weekend's Western States 100. iRunFar has published in-depth previews of the men's and women's frontrunner fields, and will be covering the race live. Stay tuned.
Livigno Skymarathon – Livigno, Italy
The 34k Livigno Skymarathon was part of the 2017 Skyrunner World Series, specifically the Sky Classic distance. The race was held on the border of Italy and Switzerland and took in some wild exposure. Ropes and chains were in place, and even mountain guides. Runners accumulated some 2,700 meters of elevation gain on the short course.
Women
Three races into the Skyrunner World Series Sky Classic Division and Maite Maiora (Spain) has won twice. Her 4:37 finish time here gave her enough points to leapfrog Megan Kimmel (U.S.A.) atop the series rankings. Maiora's other win came at the Zegama-Aizkorri Marathon.
Denisa Dragomir (Italy) and Laia Andreu (Spain) were second and third in 4:43 and 4:47.
Men
Tadei Pivk (Italy) repeated as men's winner, finishing the adventure in 3:52. He was three minutes better than his 2016 run, though the course was said to have differed somewhat. As with women's winner Maiora, also took home 2,000 Euros as a first-place prize. Second- and third-place Aritz Egea (Spain) and Eduard Hernandez (Spain) followed with 3:54 and 4:00 marks.
The next Skyrunner World Series race is next weekend at the Olympus Marathon in Greece, again in the Sky Classic division.
Mount Washington Road Race – Pinkham Notch, New Hampshire
"Only one hill" is the popular refrain of the 7.6-mile road race that climbs 4,650 feet. The race–57 years in the making–pays $1,000 to each of its women's and men's winners.
Shannon Payne regained her 2014 crown in the women's race, reaching the Rockpile summit in 1:11:22. Perennial podium finisher Brandy Erholtz was second in 1:15:58, and Shelley Doucet was third in 1:16:36. It was Erholtz's fifth runner-up finish, and 10th consecutive finish here.
Men's winner Joe Gray won for the fourth-straight year, again running sub-60 minutes with a 58:58 finish. Gray is the fastest American ever on the hill, and has simply been unbeatable in the U.S. over the last two years. Sage Canaday and Eric Blake, who both also have sub-60 finishes on their resumes, just missed that mark this year with 1:00:45 and 1:01:36 finishes. That lead three was well clear of all chasers–there was a five-plus-minute gap from third back to fourth. Canaday is off to the Mont Blanc Marathon next weekend.
Leadville Trail Marathon – Leadville, Colorado
Jackie Harlow led five women under five hours on the high-altitude course. Harlow went 4:42 for the win.
There would be no tie for second. The trail sisters kicked to the finish with Gina Lucrezi and Allison Macsas each running 4:49, Lucrezi 11 seconds in front.
Men's winner Timmy Parr defended both his home trails and his 2016 title. He ran 3:38. Just two minutes separated second through fourth with Jim Rebenack, Dan Metzger, and Matt Daniels running 3:44, 3:45, and 3:46.
In the accompanying half marathon, Sara Woodward and Matt Kempton were victorious in 2:37 and 2:02. Kempton won by a single second over defending champ Jordan Jones. Jones indicated on social media that, after running the entire race together, he lost a friendly rock-paper-scissor challenge as the finish neared and stepped back in the final strides because of that.
Other Races
Zugspitz Ultratrail
The Zugspitz Ultratrail is Germany's biggest trail running event. The seventh-annual event has five race distances, including the big 100k that includes 5,400 meters of elevation gain. Lisa Mehl (Germany) and Thomas Farbmacher (Austria) won the long course in 13:54 and 11:22. Full results.
Grandma's Marathon
2017 USATF 50k road champ Tyler Jermann ran 2:19:07 to finish 11th at the Grandma's Marathon in Minnesota. Full results.
Mt. Evans Ascent
Women's winner Maggie Walsh climbed Colorado 14er Mount Evans in 2:13, winning America's Highest Road Race. Men's best Nathanael Williams climbed in 1:40, finishing three minutes off Matt Carpenter's Mt. Evans Ascent course record. Full results.
Eastern Divide 50k
In Virginia, Mary Sketch went 4:36 to take the women's win. Men's champ Richard Morris, a 2:26 marathoner, was way out in front with a 3:40 winning time that brought him home 27 minutes ahead of second. Full results.
Manitou's Revenge Ultra
The fifth edition of the Manitou's Revenge Ultra, a 54-mile rugged and technical point-to-point trail race through the Catskill Mountains, was held in difficult conditions. Runners met off-and-on rain and fog, and slick, slippery rocks and ledges.  The course is normally so difficult that 24 hours are allowed to complete the race.  Kehr Davis easily defended her title in 13:30. In the men's race, Ben Nephew prevailed with an exciting finish over Andy Vermilyea, only breaking away for good on the last rocky downhill.  Nephew's time of 10:57 is the second fastest for this course.  Vermilyea was second in 10:59. Full results (when available).
Next Weekend – Western States 100 Mile – Squaw Valley, California
iRunFar will of course be on site at the Western States 100 with live coverage, and has separately previewed both the men's and women's races.
Each of the last three women's winners–Kaci Lickteig, Magdalena Boulet, and Stephanie Violett–will be back, and the men's race is Jim Walmsley's to lose.
Lickteig lost an ultra just once in 2016, finishing second at the Lake Sonoma 50 Mile. She was second (in a tie with Magda Boulet) at this year's Lake Sonoma race, and second at the Quad Rock 50 Mile, but Lickteig is expected to again be rock solid over 100 miles. Her history with the distance dates to 2013 and, apart from her first Western States when she was sixth in 2014, Lickteig has finished no worse than second in six other goes at the 100-mile distance.
Walmsley has long been said to be targeting the course record, not merely content to erase the memory of last year's famous wrong turn. Much like last year, though, a long list of men's contenders–Jeff Browning, Ian Sharman, Chris Mocko, and many more–will be ready to attack should he falter.
Don't forget that iRunFar is hosting its annual Western States prediction contest. Make good picks and win some prizes.
Call for Comments
It was another big weekend. What other races can you update the world about? Leave a comment to share more race results.