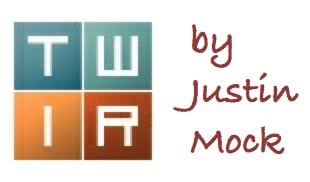 Competitive races at Colorado's Spring Runoff 10k and Mt. Evans Ascent as well as South Africa's Comrades Marathon are among the highlights in this week's column. We also preview next week's Broken Arrow Skyrace in California.
Spring Runoff 10k – Vail, Colorado
The GoPro Mountain Games are a huge collection of all things outdoors, and the Spring Runoff 10k is a big part of that. The festival setting and a $1,250 first-place prize, part of a $5,500 purse, makes the race a competitive favorite each year.
Women
Last week Anna Mae Flynn was on Madeira Island in Portugal. She fought off recent race fatigue, and travel and jetlag stress to win the women's race in 55:23. Second-place Lauren Gregory just finished her freshman year as a standout runner for the University of Arkansas. She finished in 56:44, and third-place Dani Moreno ran 57:33.
Men
Joe Gray is a perennial winner here, and was again this year too. He's apparently won some five years in a row, and this one wasn't that close. Gray won in 46:40.
Rising star Seth Demoor, apparently recovered from last weekend's vicious fall at the finish of the Golden Gate Dirty 30, was second in 49:11, and former U.S. Mountain Running Team member Josh Eberly was third in 49:48.
Comrades Marathon – Durban, South Africa
Women
A fall just a kilometer into last year's race pushed Ann Ashworth (South Africa) to a DNF. This year's win then was surely full of redemption. Ashworth won in 6:10. Pre-race favorite Gerda Steyn (South Africa) was second in 6:15, and Alexandra Morozova (Russia) was third in 6:10.
Other notable finishers included:
Charne Bosman (South Africa) – 5th, 6:33
Devon Yanko (USA) – 7th, 6:47
Sarah Bard (USA) – 8th, 6:49
Men
Bongmusa Mthembu (South Africa) broke away early and was all alone just 9k into the downhill 90k Comrades Marathon. It was the race's 93rd year, and Mthembu's third win. He won last year's uphill race, and won in 2014 too. His 5:26 finish time placed him nine minutes better than everyone else in this year's edition.
Second- and third-place Joseph Mphuthi (South Africa) and Steve Way (U.K.) dueled to the finish, both registering 5:35. Mphuthi led Way by 18 seconds.
Other notable finishers included:
Gift Kelehe (South Africa) – 9th, 5:46
Prodigal Kumalo (South Africa) – 11th, 5:47
Geoff Burns (USA) – 12th, 5:47
Fritjof Fagerlund (Sweden) – 15th, 5:53
Vlad Statrov (Australia) – 21st, 6:01
Elov Olsson (Sweden) – 22nd, 6:01
Calum Neff (USA) – 31st, 6:08
Mt. Evans Ascent – Idaho Springs, Colorado
Women
Newly signed Hoka One One runner Ashley Brasovan ruled the women's race. She reached the race finish, in the parking lot just below the true summit, in 2:00.
Former U.S. Mountain Running Team regular Brandy Erholtz was second in 2:13, and Molly Reicher was third in 2:15.
Men
Wow, that was close! Nathaneal Williams came within eight seconds of a Matt Carpenter course record that dates to 2008.
The 14.5-mile road race starts at 10,600 feet above sea level and climbs to just over 14,000 feet. Williams, a recent Colorado School of Mines graduate with a 29:35 10,000-meter personal best, was the surprise winner and in an eye-popping 1:37.16.
Not done, he doubled back for the next day's Garden of the Gods 10-miler in Colorado Springs, finishing seventh. Let's next get him signed up for August's Pikes Peak Ascent.
I point out Williams's track bests for perspective, but that doesn't matter that much. Second-place Andy Wacker has actually run faster on the track, but he trailed Williams by five minutes at the thin-air finish.
Galen Burrell was third in 1:52.
San Diego 100 Mile – Lake Cuyamaca, California
Women
The top-five women were remarkably all aged 45 or older. Ragan Petrie was the fastest in 22:47. Darla Askew chased to a second-place 23:16, and Denise Bourassa was third in 25:40.
Men
Dmitri Journist, we see you. Journist moved past Benjamin Atkins in the race's last 25 miles and won in 18:54. Atkins followed 19:20, and Jadd Martinez was third in 20:18.
The North Face Endurance Challenge Series – Princeton, Massachusetts
As per usual, The North Face Endurance Challenge Series race in Massachusetts had six individual race divisions, and a separate relay race too. The busy event runs all weekend.
Women
The 50-mile race was close with the top-three finishers all closing within six minutes of each other. Katelyn Tocci won in 10:17, less than three minutes ahead of second-place Karen Benway. Margaret Lane and Sarah Pandiscio won the 50k and marathon races in 5:26 and 5:25, respectively.
Men
Alexander Jinks was the 50-mile race's lone sub-8-hour finisher, running 7:54. Fabian Stocek did the same with the 5-hour mark in the 50k. He won in 4:54, and in the marathon, it was Ryan Woodhouse finishing first in 4:35.
The next The North Face Endurance Challenge Series race is September 16 and 17 in Wisconsin.
Other Races and Runs
Laurel Highlands Ultra

The Laurel Highlands Ultra in Pennsylvania turned 39, and the unique 70.5-mile race runs the entire length of its namesake trail. Race champions Emma Paras and Brian Dugovich went the distance in 15:00 and 13:47. Full results.
Bethel Hill Moonlight Boogie
They race in the dark at North Carolina's Bethel Hill Moonlight Boogie 50-mile race. The middle-of-nowhere race runs on a multi-loop course after a 6 p.m. start. Kelley Fejes and Martin Thorne won the 50 miler in 9:33 and 7:49. Michelle Mclellan and Brian Kistner won the accompanying marathon in 4:25 and 3:31.  Full results.
Fragrance Lake 50k
Washington State's Bellingham Trail Running Series Fragrance Lake 50k crowned Corinne Sayler and Thomas Kean as its victors following 5:46 and 4:55 runs around Chuckanut Mountain and the Raptor Ridge. Maria Dalzot was the overall winner of the simultaneous half marathon in 2:01, 18 seconds better than men's winner Matthew Logan. Full results.
Flagstaff Extreme Big Pine
Aravaipa Running moved north for the Flagstaff, Arizona Extreme Big Pine series of races. Dipping through the ponderosa-pine forest, women's winner Amber Reimondo set a new course record, running 5:19. Stephen Kersh, a former Georgetown runner with a 1:04 half-marathon best, went for 3:46 in the 54k race. It was also a new course record by some 14 minutes.  Full results.
The Dipsea Race
The Dipsea Race in northern California is 108 years young! Chris Lundy, this year's overall (and women's) winner, posted a time of 58:37. This makes it two wins in a row for her. Alex Varner won the men's race and had the day's fastest time with a 48:52 race-record-tying run. Recall The Dipsea Race sports time handicaps based on age and gender to equalize the field. Full results.
Next Weekend – Broken Arrow Skyrace 52k – Squaw Valley, California
The USA Skyrunner Series is back, and the five-race series get underway with the popular Broken Arrow Skyrace 52k.
Women
Ladia Albertson-Junkans – 1st 2018 Way Too Cool 50k
Hillary Allen – 3rd 2017 Transvulcania
Morgan Arritola – 1st 2017 Broken Arrow Skyrace 26k
Amelia Boone – 5th 2018 Sean O'Brien 100k
Rory Bosio – 1st 2017 Tahoe Rim Trail Run 50 Mile
Kelsie Clausen – 1st 2018 Dirty Duo 50k
Natalie Ghelfi – 1st 2017 Lithia Loop Trail Marathon
Sarah Keyes – 2nd 2018 UROC 100k
Kristi Knecht – 1st 2017 Flagstaff Sky Race 55k
Megan Kimmel – 3rd 2017 The North Face Endurance Challenge Championship 50 Mile
Julia Stamps – 5th 2017 Lake Sonoma 50 Mile
Look for Albertson-Junkans, Arritola, and Kimmel to push the pace at the front of the women's race.
Men
Guillaume Calmettes – 2nd 2018 HURT 100 Mile
Jimmy Elam – 1st 2018 Quad Rock 50 Mile
Nick Elson – 3rd 2017 Broken Arrow Skyrace
Mike Foote – 2nd 2017 Hardrock 100 Mile
Ryan Ghelfi – 7th 2018 Lake Sonoma 50 Mile
Marc Laveson – 4th 2017 White River 50 Mile
Jorge Maravilla – 10th 2017 CCC
Jeff Mogavero – 6th 2018 Lake Sonoma 50 Mile
Timothy Olson – 8th 2018 Golden Gate Dirty 30
Tayte Pollman – 1st 2017 Broken Arrow Skyrace 52k
Jason Schlarb – 9th 2017 Transvulcania
Scott Trummer – 1st 2018 Ohlone 50k
Pollman scored an upset win last year. A repeat win wouldn't be a surprise, but count on strong challenges from Elson, Elam, Foote, and Maravilla.
Call for Comments
We're a community, and we pride ourselves on letting that group discourse. Comments on the above results or on other races are welcome in the comments field below.