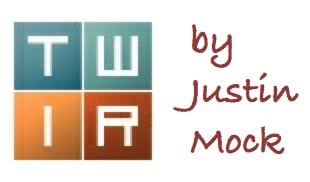 The USATF 50-Mile Trail National Championships, the IAU Trail World Championships, and the Comrades Marathon filled the weekend with high-level results. Next weekend is highlighted by the Bryce 100 Mile, San Diego 100 Mile, and the Rothrock Challenge 30k.
Cayuga Trails 50 Mile – Ithaca, New York
A week after winning Portland, Oregon's Trail Factor 50k, Mario Mendoza was back on the trails. Although full results aren't yet available, Mendoza unofficially finished the loop in and out of Ithaca's gorges in 6:55, just over a minute better than Chris Vargo's winning time from a year ago.  The race doubled as the USATF 50-Mile Trail National Championships and Mendoza also earned a $2,000 first-place prize.
In second, and in what is believed to be his ultra debut, Jared Burdick was a surprise podium finisher with 7:00 on the clock. Burdick, potentially, is following a similar path to his former collegiate teammate, Zach Miller.
Following three straight 50-mile wins, Tyler Sigl suffered his first ultra-distance loss. He was third in 7:08. Sigl was last year's USATF 50-Mile Road National Champion.
Amanda Basham ruled the women's race with a runaway win in 8:11. She, quite impressively, cut 11 minutes from Magdalena Boulet's previous course record. Basham, who ran 2:54 at this year's Boston Marathon, looks to be on the fast track to the sport's top ranks. Her 2015 race schedule also includes the Speedgoat 50k, Squamish 50 Mile, Run Rabbit Run 100 Mile, and The North Face Endurance Challenge 50-Mile Championships.
Trailing the race winner, Jackie Palmer and Liz Gleason ran 8:33 and 8:38 for second and third, respectively.
Full results.
Comrades Marathon – Pietermaritzburg, South Africa
In the race's 90th running, South Africa swept both the men's and women's championships. It was the first time since 1992 that both winners hailed from the host country.
Gift Kelehe finished the uphill 87k (54-mile) in 5:38. In what is commonly believed to be the world's most competitive ultra, he was incredibly eight minutes better than second place. Kelehe's brother, Andrew, previously won the race in 2001.
Claude Moshiywa, who last won the race when going this direction, from Durban to Pietermaritzburg, was seventh. Former three-time race winner Stephen Muzinghi was eighth.
Among the Americans, Sage Canaday was 15th in 6:03 and Max King was 50th in 6:33.
In the women's race, Caroline Wöstmann finished in 6:12, and matched her first-place finish from South Africa's other major ultra, the Two Oceans Marathon. Wöstmann was way, way up on second-place Charné Bosman, who finished in 6:33. It was the first time a South African woman had won the race in 17 years, and the first time that South African women have finished first and second in 22 years.
Russian sisters Elena and Olesya Nurgalieva, who dominated the race for a decade, were third and fourth in 6:40 and 6:41, respectively. Defending champion Ellie Greenwood was sixth in 6:44.
IAU Trail World Championships – Annecy, France
The fifth annual IAU Trail World Championships, held biannually, looks to have been the event's biggest and most competitive race to date. The championships were held in conjunction with the Tecnica MaXi-Race on a 53-mile (85k) course that circumnavigated Lake Annecy and, quite incredibly, included over 17,000 feet of elevation gain.
The host country earned both men's and women's team crowns. In fact, in the men's race, despite nearly 30 countries competing, the French placed five runners inside the top 10. France's Sylvain Court broke Spanish superstar Luis Alberto Hernando on the race's final climb and was the individual champ in 8:15. Hernando held on to second in 8:19, and Court's countryman, Patrick Bringer, was third in 8:21.
The U.S. men finished second in the team rankings, led by Alex Nichols's strong sixth-place 8:38. Also competing for the Americans were David Laney (12th, 9:02), Alex Varner (18th, 9:21), and Yassine Diboun (77th, 10:44). Tim Tollefson dropped from the race with a foot injury.
Nathalie Mauclair repeated as women's champ, adding to the crown she earned in 2013. Her first-place 9:30, and Caroline Chaverot's second-place 9:33, powered the French to team gold. Spain's Maite Maiora overcame a recent injury for a third-place 9:39. She was the race's final sub-10 hour finisher.
The U.S. women's team finished seventh. The three-woman group included Cassie Scallon (12th,  10:59), Krissy Moehl (20th, 11:19) and Amy Rusiecki (48th, 12:37).
iRunFar covered the international event live and separately reported on the race's dynamics in greater detail.
Quest for the Crest 50k – Burnsville, North Carolina
Little-known Morgan Elliott was the surprise winner at the U.S. Skyrunner Series event. The race was his ultra debut and with a stunning 5:59 finish, he earned a $1,000 first-place prize and a $500 time bonus. On a course with 11,000-plus feet of elevation gain, Elliott ran away from Josh Arthur on one of the final climbs to earn the victory.
Cody Lind was second in 6:08. Arthur held on to third in 6:13.
Last year's U.S. Skyrunner Series ultra division champion, Hillary Allen, kept up her winning ways. She dominated the women's class with a 7:02 winning time. Allen was 50 minutes up on second-place Sarah Woerner. Rebecca Much ran 8:19 for third.
The accompanying Vertical Kilometer event offered the chance to run two races in one. Runners could complete the 2.8-mile Vertical Kilometer race, which gained 3,300 feet of elevation, and then keep going down the backside of the hill to complete the separate 10k race. Joe Gray won both, reportedly finishing the Vertical K in some 36 minutes.
The U.S. Skyrunner Series continues on June 28 at New York's Whiteface Sky Marathon.
Full results (when available).
Ultimate Direction Dirty Thirty – Black Hawk, Colorado
Second here in 2013, Paul Hamilton finished the rugged loop around Golden Gate Canyon State Park first in 4:36. He was trailed by Christian Gering, a recent graduate from Colorado's Fort Lewis College, in 4:40. Justin Ricks, the race's 2012 champion, was third in 4:47.
2012 winner and 2013 runner-up Kerrie Bruxvoort advanced to the winner's position this year and earned the $1,000 cash prize. She was finished in 5:46 and was closely followed by Anita Ortiz and Silke Koester. Ortiz and Koester clocked 5:50 and 5:54 marks.
Other Races
Giorgio Calcaterra, a three-time world 100k champion, won Italy's 100k del Passatore in 7:08. It was Calcaterra's 10th straight win at the historic race. Chad Ricklefs, a past team member on the U.S. 100k national team, was third in 7:18. Full results.
Way Too Cool 50k course record holder Pat Smyth finished seventh at the Rock 'n' Roll San Diego Half Marathon. He clocked 1:04:28.
Scott Jurek is now almost a week into his Appalachian Trail Fastest Known Time (FKT) attempt. Jurek started the run on May 27 and has had days of 52.9, 53.0, 52.2, and 48.5 miles. He is traveling north on the 2,186-mile trail, from Georgia to Maine. The current FKT for a supported run is held by Jennifer Pharr-Davis. She set the mark in 2011 when she went from Maine to Georgia in 46 days and 11 hours. Jurek's Facebook page is being updated daily.
Next Weekend – Bryce 100 Mile – Bryce Canyon, Utah
In Utah at the third-year Bryce 100 Mile, Zac Marion will return as defending champion and be challenged by Florent Bouguin and Victor Ballesteros. Keira Henninger is favored in the women's race.
Marion calls Bryce one of the best-kept secrets in the ultra community, and because of it, he's reluctant to say much, joking, "My initial desire is to lie and say something along the lines of 'Eh, it's okay if you like easy races that aren't very pretty.' I don't want the talent field getting too stacked!"
Thinking of other Grand Circle Trail Series races, Marion says, "This has to be the most beautiful of them all. It's got everything there is to love in a mountain race–desert running, alpine running, technical terrain, 20,000 feet of vertical, [an] out-and-back set-up, views of a national park, and all this at a solid pretty elevation."
He also has some personal history with the event, explaining, "I started my ultrarunning career at the 100k here two years ago, on a dare with two days' notice. It was long, hot, and destroyed me, all 18 hours of it. I never felt so defeated. But, it stirred something up inside me and started this whole new chapter of my life."
Next Weekend – San Diego 100 Mile – Lake Cuyamaca, California
Bob Shebest and Fabrice Hardel are likely to find themselves near the front of the San Diego 100 Mile.
Shebest is registered for several 100 milers, but explains that he's only committed to the San Diego 100 Mile and September's Run Rabbit Run 100 Mile. In 2014 he won the Tahoe Rim Trail 100 Mile and the Pine to Palm 100 Mile.
He describes the distance's appeal with excitement. "I'm fired up about 100s for a lot of reasons, but one big one is that instead of just taxing the body and the mind like a 50 miler or a 100k, a 100-mile run drags the soul into the mix. We have to dig so, so deep out there. Things get pretty raw, exquisite emotions."
One hundred miles in the mountains outside of San Diego is likely to do just that.
Next Weekend – Rothrock Challenge 30k – State College, Pennsylvania
Pennsylvania's Rothrock Challenge 30k is the seventh race of the La Sportiva Mountain Cup. Maria Dalzot could secure the women's Cup with a win. She'll be challenged by previous race winner Meira Minard.
The course is legendary for its rocks, but Dalzot has experience with such terrain. "I grew up on the trails in West Virginia and many of the trails we have here in Washington are similar, just bigger climbs and bigger trees," she said. "I am comfortable with how technical the course is going to be. The boulder-field crossings will be more about moving forward, not running fast. I am most fearful of the East Coast heat and humidity. I am definitely not used to that here in the Northwest!"