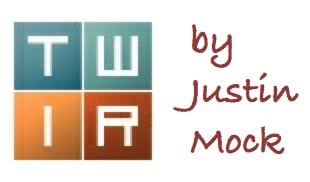 American men and women medaled at the World Mountain Running Association's Long Distance Championships, a pair of course records were erased at Alaska's Mount Marathon Race, and fastest-known-time efforts dotted the landscape. Highlights from each of these races and runs are included below.
Zermatt Marathon – Zermatt, Switzerland
The point-to-point uphill marathon doubled as the World Mountain Running Association's Long Distance Championships. The American teams earned a men's silver and a women's bronze.
Tommaso Vaccina, an Italian with what appears to be a 2:19 marathon best (2011), was the individual winner after overtaking Andy Wacker of the U.S. late in the race, on a particularly steep stretch that necessitated hiking. Vaccina finished in 3:01 and Wacker was second in 3:03. Both Wacker and Vaccina also took part in last year's championships at Colorado's Pikes Peak Ascent, where Wacker was third and Vaccina sixth.
For his work, Wacker earned 2,000 Swiss francs, the equivalent of $2,127 U.S. His busy summer of racing has already included a pair of races at Colorado's GoPro Mountain Games, the Mt. Evans Ascent, and the Mount Washington Road Race, all since June 6.
Afterwards, he was full of excitement, "running for the U.S. on the fourth of July is amazing! [It was] a great way to celebrate."
Wacker only made his marathon debut in May, running a 2:26 at the Belfast Marathon in Ireland. A more prolific half marathoner with a 1:03 best, he said "the time wasn't a challenge as much as the length and the climbing, but I was well prepared after running four-hour trail runs weekly up in the Colorado mountains." Since this spring, Wacker has been coached by Mike Aish.
Vaccina's Italian countryman Francesco Puppi was third in 3:04 and the Italians placed three runners inside the top five to earn team gold.
Also competing for the second-place American team was Peter Maksimow (15th, 3:19), Mario Mendoza (20th, 3:21), and David Roche (35th, 3:32).
Kenya earned the team bronze, while other names familiar to the ultrarunning community in the results include New Zealand's Vajin Armstrong (16th, 3:20) and Uli Steidl (25th, 3:26), who looks to have competed as part of the German team.
Martina Strahl of Switzerland dominated the women's race, and would have placed an impressive 19th in the men's rankings. Strahl, who, for perspective, holds a 2:39 marathon best, ran 3:21 for an eight-minute gap on her closest chaser. She powered the Swiss women to team gold as well.
Aline Caboullives of France and Catherine Bertone of Italy were second and third in 3:29 and 3:33, respectively. Stevie Kremer was the top American in fourth at 3:35.
"It was pretty incredible, not only wearing the colors of the USA, but waving the flag throughout the opening ceremonies," Kremer said of the experience. "It definitely brought goose pimples to my skin!"
Of her race, Kremer conceded, "well it wasn't my finest moment in mountain running, but it was the best I could do on that day. I was battling with some stomach issues and had to stop and try to calm them–something that rarely happens to me, but there's a first time for everything."
The top-three runners from each team scored and Kremer was joined by Brandy Erholtz (15th, 3:48) and Megan Kimmel (16th, 3:48) in scoring toward the team bronze. Also competing for the U.S. was Maria Dalzot (18th, 3:54) and Megan Roche (21st, 3:55).
While Kremer will next race the Kendall Mountain Run in Silverton, Colorado on July 18, which is part of the U.S. Skyrunner Series Sky division, Wacker will target the U.S. Mountain Running Championships in July 25 in Bend, Oregon. His busy summer may include Colorado's Barr Trail Mountain Race and/or the Summer Round Up Trail Run before that though.
Many of these same American runners are likely to join Wacker at the U.S. Mountain Running Championships. That race will serve as the selection race for the World Mountain Running Association's short-course championships, to be held September 19 in Great Britain.
Mount Marathon Race – Seward, Alaska
How fun was that KTVA live stream? This race gets me excited like few others.
Both men's and women's course records fell in the 100th anniversary of the race, not unexpected with Kilian Jornet and Emelie Forsberg coming to town.
Forsberg was first to make surprisingly easy work of the record books. After downplaying her chances in her pre-race interview, she powered ahead of Alaskan high-school sensation Allie Ostrander on her way up 3,022-foot Mount Marathon and extended her lead through the finish. Forsberg clocked 47:48, nearly three minutes better than the previous course record that had stood for 25 years. She split 36:17 for the uphill portion of the race, and 11:32 for the descent.
Ostrander, who is a six-time champion of the shorter, junior version of the race, finished in 50:28 to also outpace the previous record of 50:30 by two seconds. Having just graduated high school, and as one of the country's top runners in high school, she'll next attend Boise State University.
Christy Marvin, last year's runner-up, was third in 52:59.
In the men's race, Rickey Gates, Kilian Jornet, and Jim Shine essentially summited together, with Gates clocking a 31:26 best. All three were over a minute better than the previous top ascent time. Soon thereafter, Jornet quickly accelerated past Colorado's Gates and Alaska's Shine and rocketed back to town in time to smile and wave to the street-lined crowd. Jornet finished in 41:48, over a minute ahead of Eric Strabel's previous course best of 42:55. Jornet downhilled in 10:22.
Gates ran 42:56 for second and Shine, who is enjoying a record year in Alaskan mountain races, was third in 43:11. Defending two-time champion Eric Strabel was fourth in 43:26.
iRunFar covered the race live and has deeper coverage of the race separately.
Vail Hill Climb 7.5 Mile – Vail, Colorado
The 7.5-mile race gains 2,123 feet at a 7% average grade, and it was the eighth race (of 10) in the La Sportiva Mountain Cup.
Up front, Zach Miller won in 45:00, 54 seconds up on Matt Kempton, who remains locked into second in the Cup. Neil McDonagh summited in 47:04 for third.
Uphill ace Kim Dobson dominated the women's race with a 49:50 winning time. Lizi Bolanos-Nauth and Tammy Jacques ran 54:37 and 56:02 for second and third, respectively.
Although the Cup winners are essentially decided, with Ryan Woods and Maria Dalzot holding insurmountable leads, the ninth race will be the California Bay Area's Table Rock 27k on July 18.
Other Races and Runs
At New Hampshire's Loon Mountain Race, Josh Ferenc and Kasie Enman climbed 2,100 feet and raced up the radical Upper Walking Boss Trail first with 56:48 and 1:03:55 winning times. Full results.
Chris Lundstrom, who was third at The North Face Endurance Challenge 50-Mile Championships way back in 2009, again won Minnesota's Afton Trail 50k. He finished in 3:47, seven minutes off his 2013 winning time.
Adam Campbell tuned up for next week's Hardrock 100 with a first-place finish at the Powderface 42 in Kananskis, Alberta, Canada. Campbell finished the 44.4k race and its 1,671 meters of elevation gain in 3:42, a new course record.
It was apparently the week for Fastest Known Time efforts. In Washington on the 95-mile Wonderland Trail around Mount Rainier, Gary Robbins ran 18:52 to cut just over two hours from Kyle Skaggs's previous supported record, which had stood since 2006.
Scott Jurek continues to pursue the Appalachian Trail FKT. Karl Meltzer joined for two weeks and appears to have departed, but Jurek still has an increasing number of fans following him each day. His effort appears to only be gaining momentum as he heads into the pivotal final days. On Saturday, July 4, Jurek summited New Hampshire's Mt. Washington on what was his 39th day. It appears that Jurek may overshoot his 42-day target, but he looks to be safely inside Jennifer Pharr-Davis's current supported FKT of 46 days, 11 hours, and 20 minutes. Should Jurek succeed, Pharr-Davis's record would of course remain as an incredibly strong women's FKT.
Finishing on June 27, Mike Tebbut completed the entire 165-mile Tahoe Rim Trail in California and Nevada in 54 hours, 17 minutes. Tebbut's mark broke JB Benna's previous unsupported FKT from 2013 of 58 hours, 43 minutes, 12 seconds.
Colorado adventurer Andrew Hamilton held the state's 14er record way back in 1999. Since 2000 though, the record has belonged to Ted Keizer at 10 days, 20 hours, and 26 minutes. Hamilton targeted that 10-day mark last year and was on pace until succumbing to injury late in the effort. On June 29, he again took aim at the record. As of late on July 5, Hamilton had summited 38 of the peaks. Although there is chronic inconsistency in the state's 14er count, Hamilton is going off of the criteria that recognizes 58 peaks. A lengthy thread on the 14ers.com site is following his progress.
Famed Italian mountain runner Marco de Gasperi ran up and down Ortles, a 12,812 foot peak in Italy's Eastern Alps, in 2:36. The FKT was captured in a stunning video.
Next Weekend – Vol State 500k – Dorena Landing, Missouri
314 miles self supported through Tennessee in the summer, wow!  Runners will ride a ferry boat across the Mississippi River, from Missouri to Kentucky, and then cross Tennessee before, maybe, finishing just inside Georgia. The race has a small but competitive field ready for adventure, including Joe Fejes, David Johnston, and Philip McCarthy. Fejes most recently ran 606 miles at a six-day event in Hungary. Johnston totaled 551 miles at this year's Across the Years 6-day race, and McCarthy is the American record holder of 48 hours with 257 miles. Full entrant list.
Next Weekend – Hardrock 100 Endurance Run – Silverton, Colorado
iRunFar will cover the race live, and has previewed the competitive field separately.