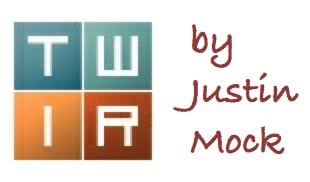 The US Mountain Running Championships and Alaska's famed Mount Marathon Race were the holiday weekend's two biggest events. Next weekend's Speedgoat 50k is also previewed in this week's column.
Loon Mountain Race – Lincoln, New Hampshire
Though in separate races, both the men and women competed on the same 10.6k course. The race was the US Mountain Running Championships and the sole selection race for the national team.
Men
Race winner Joe Gray will be on this year's U.S. Mountain Running Team for a record ninth-straight year. The 32-year-old broke free from the pack halfway up the 3,100-foot climb, and topped out on the mostly uphill course first in 49:12. It was Gray's 10th U.S. championship across multiple distances and disciplines.
A string of largely new-to-the-national team, and new-to-mountain running, names followed.
Former Weber State–surprise–steeplechaser Brett Hales followed in 50:18. Hales owns an 8:49 3,000-meter steeplechase best.
Colorado's Matt Daniels, who ran as fast as 13:50 in the 5,000 meters while at Adams State University, was third in 50:37. The race doubled as the Collegiate Running Association's mountain championships and Daniels's post-grad work landed him the top collegiate spot. Collectively he earned $1,000 in prize money. For comparison, race winner Gray earned $800.
Utah runner Hayden Hawks was fourth in 50:50. Hawks has run as fast as 29:29 for 10,000 meters while competing at Southern Utah University.
David Fuentes, a 1:04 half marathoner from Texas, was fifth in 51:07 and Andy Wacker was sixth in 51:14. The top-six men all made the national team and other than Gray, Wacker is the only other one to have previously held a team position. The national team will race the World Mountain Running Championships on September 11 in Bulgaria.
Other familiar names included in the results include:
Eric Blake – 7th, 51:28
Josh Eberly – 9th, 52:39
Zach Miller – 10th, 52:48
JP Donovan – 12th, 54:04
Ryan Woods – 14th, 55:30
Tristan Williams – 15th, 55:35
Peter Maksimow – 18th, 56:10
Women
Not only was this Addie Bracy's first mountain race, but it was also her first trail race of any kind. She's a national-class steeplechaser though, and that seems to be a great contributor to trail running success.
Bracy ran 2:35 at last year's Cal International Marathon, took part in the hot Olympic Trials Marathon, and narrowly missed out on this year's Olympic Trials Steeplechase. So disappointed with her results of the previous two years, she nearly quit the sport before signing up here three short weeks ago.
She overtook early leader Bethany Sachtleben on the first climb and ran to victory in 57:24. Sachtleben, a former George Mason University harrier, was second in 58:16 and also the Collegiate Running Association's champion.
Kim Nadeau and Ladia Albertson-Junkans ran 59:03 and 59:44 for third and fourth, earning the final two team berths on the four-woman U.S. Mountain Running Team.
Despite running the race's fastest split on the steep Upper Walking Boss section, Kim Dobson was just fifth in 1:00:19 and 2011 World Mountain Running Champion Kasie Enman too was left off the national team with a sixth-place 1:00:48.
Twelve-year-old phenom Alayna Szuch was seventh in 1:01:22.
Other familiar names included in the results were:
Anita Ortiz – 13th, 1:06:46
Sarah Keyes – 23rd, 1:09:19
Mandy Ortiz – 30th, 1:12:11
The next USATF mountain, ultra, trail championships is the 30k trail championships, to be held July 30 in Colorado Springs, Colorado at the Pikes Peak Ultra.
Mount Marathon Race – Seward, Alaska
Men
David Norris, wow!
Norris, a 25-year-old Alaska Pacific University Nordic ski star, ran 41:26 and beat Kilian Jornet's one-year-old course record by 22 seconds.
He left the lead group early on the climb up 3,022-foot Mount Marathon and summtted some 50 seconds better than Jornet's climb in 2015.
Norris, who is said to be targeting the 2018 Winter Olympics, was closely followed by Scott Patterson, a ski teammate and three-time winner of the Crow Pass Crossing. Patterson topped out about a minute behind Norris.
The live TV coverage by local station KTVA 11 was again excellent and the commentator remarked that Norris and Patterson, and third-to-the-top Nick Elson, all chose a poor line when leaving the summit. Still, aided by a large snowfield, Norris flew back to downtown Seward well clear of his chasers and ahead of record pace.
Norris, who wore what looked to be a pair of board shorts, also won the Bird Ridge Hill Climb earlier this year and finished a close second to Patterson at the Kal's Knoya Ridge Run.
Patterson ran into trouble on the descent and went backward to fourth-place finish. He was first overtaken by Elson. Fifth a year ago, Elson, a top Canadian skimo and mountain runner, was this year's runner-up.
Former course-record holder Eric Strabel overtook both Patterson and Rickey Gates on the descent to finish third. Patterson was fourth and Gates was fifth.
Women
The women's race equally benefited from live TV coverage, and it also moved to the prominent afternoon time slot, typically reserved for the men.
Christy Marvin scored an upset win over Skyrunning star Yngvild Kasperson of Norway. Marvin returned to Seward in 51:02, improving on last year's third-place finish, earning her second win here, and the fifth-fastest women's time.
Marvin's year also includes wins at the Bird Ridge Hill Climb and the Kal's Knoya Ridge Run.
Kasperson's debut Mount Marathon was a second-place 53:23, and Denali Fodager-Strabel was third.
Najeeby Quinn was fourth for the second-straight year.
Other Races and Runs
Emily Harrison was victorious in 1:24 at the Steamboat Springs, Colorado Mountain Madness Half Marathon. Full results.
Minnesota's Afton Trail 50k, held in its namesake state park, saw four sub-four hour finishers, none faster than Kurt Keiser in 3:44. Annika Hempel edged out Lisa Dunnigan by just over a minute to win the women's race, 4:37 to 4:38. Full results.
Jorge Maravilla went to Australia in search of an Olympic qualifying time for his native El Salvador. Maravilla needed to run sub-2:19 at the Gold Coast Marathon. Though falling short of that mark, the 38-year-old did run a very impressive 2:21:57, after splitting 1:10:22 for halfway. Full results.
Next Weekend – Speedgoat 50k – Snowbird Resort, Utah
For the first time since 2012, someone other than Sage Canaday will win the Speedgoat 50k men's race. After Kilian Jornet led the 2012 race, Canaday went on a three-year run that presumably will end as he recovers from the recent Western States 100.
A number of past Speedgoat participants look to fill that void, all set to compete for their share of a $20,000 prize purse.
Perhaps looking to take advantage of her fitness following a drop due to illness at Western, Magdalena Boulet is favored in the women's race.
Men
Josh Arthur – 2015 U.S. Skyrunner Series champion
Christian Gering – 1st at 2016 Moab Red Hot 33k
David Glennon – 11th at 2015 The Rut 50k
Dominick Layfield – 2nd at 2015 The Bear 100 Mile
Matthias Messner – 4th at 2015 The Rut 50k
Alex Nichols – 2nd at 2015 Speedgoat 50k
Timmy Parr – 1st at 2016 Leadville Marathon
Tayle Pollman – 5th at 2016 Broken Arrow Skyrace
Marshall Thomson – 1st at 2014 Power of Four 50k
Chris Vargo – 1st at 2016 Dirty Thirty 50k
Women
Magdalena Boulet – 1st at 2016 The Canyons 100k
Nikki Kimball – 2nd 2016 Bighorn 100 Mile
Anne Wheatly – 3rd at 2016 Mount Mitchell Challenge
Call for Comments
What other races can our readers comment on from this holiday weekend?