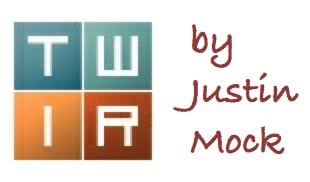 The world's best raced for 24 hours at the IAU 24-Hour World Championships in Ireland, and a pair of Skyrunning World Series previews are highlights of this week's column. The weekend race volume, however, was much less than of recent weeks.

IAU 24-hour World Championships – Belfast, Ireland
[Editor's Note, August 28, 2017: The International Association of Ultrarunners has updated these race results a second time. Please see the explanation in our August 28 edition of 'This Week in Running' for a full update on this race.]
[Editor's Note, July 26, 2017: Today the International Association of Ultrarunners published an updated set of results from the 2017 IAU 24-Hour World Championships, and a letter apologizing for and explaining the changes made to the original results published at the race's conclusion. In short, problems with the location's timing system resulted in erroneous results and, even worse, the erroneous awarding of team and individual medals at the event. Below we attempt to correct the original results with updated ones.]
Women
258.339 259.991 kilometers (160.532 161.551 miles) in 24 hours! New women's champ Patrycja Bereznowska (Poland) would have finished sixth overall at the IAU 24-Hour World Championships.
Bereznowska beat her own world record–a 256.246k mark set in April–and was over 7k 7.5k better than her closest challenger. Bereznowska is a four-time Polish national champion for the fixed-time race, and was fifth at the 2015 IAU 24-Hour World Championships. She is also said to compete in long-distance horse racing.
Polish teammate Aleksandra Niwinska was second with 251.078k (156.013 miles). Katalin Nagy (USA), the 2015 world champion, was third with 248.970k (154.702 miles). This new personal best for Nagy is just 0.673 miles short of the American record and was good for third on this expert-level stage.
Although Poland put their top two runners ahead of the first American runners, the U.S. followed with Gina Slaby and Pam Smith in fourth and fifth with 248.276k (154.271 miles) and 243.611k (151.373 miles). On the U.S. all-time chart, those marks now rank second, third, and sixth, and more importantly, that trio scored 740.856k, and it was enough to edge Poland by 0.622k to win team gold. The U.S. women also won team gold in 2015. It appears that with Bereznowska's added distance in the new July 26 results, Poland and the U.S. team results switch, with Poland taking gold and the U.S. silver. Team Germany is the bronze-medal winner.
Courtney Dauwalter, the American 24-hour record holder (155.391 miles), was just 22nd 18th with 223.051k 226.355k (138.604 140.650 miles). Also racing for the U.S. were Laurie Dymond (44th 40th, 126.049 127.070 miles) (team alternate), Traci Falbo (89th, 100.052 100.048 miles), and Jennifer Hoffman (129th, 38.744 miles).
Race-day provisional individual results (with timing errors).
Race-day provisional team results (with timing errors).
Full Excel chart showing updated July 26 results.
Men
This one was closer. Just over a kilometer two kilometers separated winner Yoshihiko Ishikawa (Japan) and runner-up Johan Steene (Sweden). The two totaled 267.566k (166.266 miles) and 266.515k (165.613 miles), respectively. It was only in the final two hours that Ishikawa secured the lead. He bettered his personal best by some 4k to earn the individual gold. Steene finished the Barkley Marathons 'fun run' this year, and then won the EMU 6-day Race in Hungary in early May.
Sebastian Bialobrzeski (Poland) medaled in third with 265.535k (165.003 miles). Defending champion Florian Reus (Germany) was sixth with 257.010k 258.662k (159.706 160.725 miles).
Unfortunately, the updated men's results show big changes in the individual medal positions from the erroneous race-day results. Yoshihiko Ishikawa (Japan) remains the declared winner, with 270.870k (168.331 miles). Sebastian Bialobrzeski (Poland) was declared the second-place finisher with 267.187k (166.022 miles). Third place was Johan Steene (Sweden) with 266.515k (165.605 miles).
The American team included:
Olivier Leblond – 7th, 256.520k 258.172k (159.401 160.420 miles)
Steve Slaby – 12th 13th, 252.720k (157.033 miles)
Jon Olsen  – 20th, 246.219k (152.993 miles)
Adrian Stanciu (team alternate) – 31st, 238.381k (148.123 miles)
Harvey Lewis – 37th, 232.036k (144.180 miles)
Bob Hearn (team alternate) – 51st 54th, 223.214k (138.699 miles)
Rich Riopel – 67th 71st, 212.912k (132.297 miles)
Pete Kostelnick – 149th, 125.552k (78.014 miles)
Kostelnick, expected to challenge for the individual win, was reportedly limited by stomach problems.
In the team rankings, Japan was the runaway winner–nearly 20k better than second-place Poland. The U.S. Team France earned team bronze. Team USA finished in fourth place, out of medal contention, in the updated results.
Race-day provisional individual results (with timing errors).
Race-day provisional team results (with timing errors).
Full Excel chart showing updated July 26 results.
Other Races and Runs
Loon Mountain Race
Steep and tall, New Hampshire's Loon Mountain Race hits a 40% grade on its 6.6-mile uphill course. Kasie Enman, a 2017 U.S. Mountain Running Team member, and Noah Hoffman, a national-class Nordic skier, were race champions, and collected $500 cash money each for the day's work. Full results (when available).
Afton Trail 50k 
Southeast of Minneapolis, the Afton Trail 50k took place in its namesake state park. Jayna Tomalty and Adam Doe won the long course in 4:56 and 3:54. In the accompanying 25k, it was Anna French and Benjamin Cogger out front in 1:53 and 1:41, respectively. Full results.
Nolan's 14
Andrew Hamilton added to his sterling reputation as Colorado's top mountain man. Going north to south, Hamilton finished the increasingly popular Nolan's 14 route in 53 hours, 42 minutes. That record came despite starting with another Colorado 14er, Mount of the Holy Cross, to complete what is now nicknamed either 'Holy Nolan's' or 'Nolan's 15.' The added peak meant that Hamilton started Nolan's 14 with an extra 30 miles already in his legs. Hamilton now owns the south-to-north record, the north-to-south record, the Nolan's 15 FKT, and the Colorado 14er record.
Next Week – Andorra Ultra Trail Vallnord
Starting on Tuesday, July 4, five races will get underway in  the tiny landlocked nation. In the Ronda del Cims race–170k and 13,500 meters of elevation gain–2016 winner Lisa Borzani (Italy) will be matched against 2012 and 2015 winner Nerea Martinez (Spain). Missy Gosney (USA) is also counted on as among the contenders. Top men's runners include Nicola Bassi (Italy), Antoine Guillon (France), and Jordi Gamito (Spain).
Next Weekend – Skyrunning World Series
Two Skyrunning World Series races, in both the Sky Classic and a Sky Ultra categories, will take place next weekend. The shorter of the two, the BUFF Epic Trail 42k in Spain, is part of a three-day, three-race weekend, and the 70k High Trail Vanoise race in France is also just one of some five race distances leaving a ski resort in the Alps.
The entrant list for the Buff Epic Trail 42k race doesn't particularly excite, and although last year's Buff Epic Trail 105k race was won by Caroline Charverot (France) and Luis Alberto Hernando (Spain), this year's 105k entrant list is also absent those marquee names. Much of last year's star power was a result of the races being the Skyrunning World Championships. To watch in the 42k Sly Classic race are the Andorran Mir brothers, Oscar and Marc, and Spain's Ismail Razga.
Instead, the High Trail Vanoise race looks much more competitive. That entrant list includes, for the women:
Hillary Allen (USA)
Gemma Arenas (Spain)
Ragna Debats (Netherlands but living in Spain)
Nuría Dominguez (Spain)
Azara García (Spain)
Megan Kimmel (USA)
Mimmi Kotka (Sweden)
Michaela Mertova (Czech Republic)
Eva Moreda (Spain)
Manilaka Rai (Nepal)
Anne-Lise Rousset (France)
Ildikó Wermescher (Hungary)
This is an exciting women's field, though a Garcia-versus-Kimmel match-up at a marathon distance in the mountains is expected to be particularly compelling.
The men's entrants list includes:
Luis Alberto Hernando (Spain)
Paul Giblin (U.K.)
Scott Hawker (New Zealand)
Nico Martin (France)
Dmitry Mityaev (Russia)
Nuno Silva (Portugal)
Francesc Sole (Spain)
Marcin Swierc (Poland)
This race should come down to a duel between Alberto Hernando and Martin.
Sky Classic series leaders to date are Maite Maiora (Spain) and Aritz Egea (Spain), and Sky Ultra bosses are Hillary Allen (USA) and Dmitry Mityaev (Russia).
Call for Comments
It's summer in the Northern Hemisphere, but this week's column is especially thin. Did the holiday weekend decrease the number of races, or are there other races that our readers can call to in the comments section below? If so, leave a comment to share results!