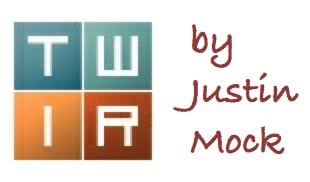 Adding to the Hardrock 100, this past weekend also saw competitive racing in France at the Ice Trail Tarentaise and saw a number of FKTs reach their climactic end. Next weekend is highlighted by a pair of stateside Skyrunning events.
Ice-Trail Tarentaise – Val d'Isère, France
Spain's Luis Alberto Hernando and Sweden's Emelie Forsberg, both 2014 Skyrunning Ultra division world champions, won the 65k race in southeastern France. The race doubled as the 2015 Skyrunning European Ultra Championships.
Hernando's victory came a year after he dropped from the event in extreme weather. He finished in 7:43, eight minutes off of Kilian Jornet's 2013 course record, but seven minutes ahead of second-place Manuel Merillas, also of Spain. Clément Molliet of France was third in 7:54, and for the third-straight year, Fulvio Dapit of Italy finished fourth.
In the women's race, Forsberg's win was her third straight. Finishing in 9:17, she was six minutes off her 2013 course best. Magdalena Laczak of Poland and Anna Stratova of the Czech Republic were second and third in 9:30 and 9:48.
Summer Roundup Trail Run 12k – Colorado Springs, Colorado
A $1,000 prize purse fueled a competitive men's race. Geofrey Terer, a Kenyan living in Colorado Springs, sprinted ahead of Joe Gray and Andy Wacker for the win. Terer's 38:48 outpaced Gray by six seconds and Wacker by 12. Wacker was just one week removed from his second-place finish at the Zermatt Marathon.
The women's race was also tightly contested with just 64 seconds separating the top three. Amanda Lee was on top in 49:14, and was followed by Elizabeth Gruber and Sarah Guhl in 49:55 and 50:18, respectively.
Mt. Hood 50 Mile – Clackamas Lake, Oregon
Jacob Puzey set a new course record and Janessa Taylor repeated as champion at the Mt. Hood 50 Mile, held on an out-and-back course almost entirely on the Pacific Crest Trail.
Puzey's 6:09 was three minutes better than his 2013 winning time. He was joined on the podium by Rob Russell and Tyler Green with 6:27 and 6:34 marks, respectively.
Like Puzey, women's winner Taylor also broke her own course record. Her wins however came in back to back to years. Finishing in 6:51, she was just over five minutes better than last year's result, and placed fifth overall. Danyale Clay and Jax Koudele were second and third in 8:00 and 8:18.
Silver Rush 50 Mile – Leadville, Colorado
Mike Aish continues to find success in high-altitude Leadville. He cruised through the course in 6:48, eight minutes ahead of second-place Timmy Parr. Jon Kuehler was a distant third in 7:34. Kara Henry scored a new women's course record, and finished fifth overall, in 7:37. She was joined on the women's podium by Sabina Parigian and Marianne Hogan at 8:04 and 8:17, respectively.
Hardrock Hundred Endurance Run – Silverton, Colorado
iRunFar covered the mountain epic live and in greater detail. The men's race went as expected with Kilian Jornet repeating as champion and in a new record time, for this direction. In third, Adam Campbell too repeated his finish from a year ago. Mike Foote slotted in between the pair. The three clocked 23:28, 25:45, and 26:49, respectively.
The women's race saw more drama with Anna Frost and Darcy Piceu seesawing for the lead late into the race. In the end, Frost remained undefeated over 100 miles, using a strong finish to regain the lead and outpace Piceu, who was looking for her fourth-straight Hardrock win. Frost finished in 28:22 and Piceu in 28:57. Darla Askew was third in 32:05.
Andrew Hamilton's Colorado 14ers Speed Record
[Editor's Note: Thank you to Eric Lee for submitting this first-hand report.]
Colorado has 54 ranked peaks over 14000 feet and an additional four named 14000-foot summits, making for 58 14000ft tall mountains. The record for speed climbing them all was previously set in 2000 by Ted Keizer (Cave Dog) at 10 days, 20 hours and 26 minutes, and had stood for nearly 15 years. The record consists of a participant climbing a peak or series of peaks, then having their crew drive them to the next trailhead, where they do it all over again. Participants not only have to be incredibly fit, but capable of climbing class 5 rock, navigating off trail in the dark, have a finely tuned crew and logistics plan, and do all this on very little sleep (two to four hours per day). It's like Hardrock or Nolan's 14 on steroids.
On June 29th, 2015 at 4:30 a.m., Denver-based mountaineer and endurance athlete
Andrew Hamilton
set out to break this record. Over the next nine-plus days he climbed nearly six 14ers a day, linking together many 14ers people would not fathom connecting, let alone under the conditions he was doing so. Throughout his attempt he kept amazingly close to a very tight schedule, despite heavy rains, occasional snowstorms, and overall less-than-ideal weather. As the days wore on, it became evident that he would have a very good chance to not only break the record, but to do so by a large margin. Members of the running and climbing communities rallied around the effort and many friends and strangers began to join Andrew during his climbs. I was fortunate enough to join Andrew for his final mountain, Longs Peak, along with three other fellow climbers/runners/mountaineers. We climbed through mist and rain, debilitating fog, over snow-covered rock, but nothing could stop Andrew. After summiting Longs Peak, Andrew descended to 3,000 feet below the summit where the clock stopped at
2:21 a.m
. We were welcomed at the 'finish line' by 40 people, all of whom had stayed up all night and hiked part way up Longs Peak just to congratulate Andrew. There was champagne, lots of handshakes and hugs, and the former record holder Ted Keizer had even flown in from Oregon to congratulate Andrew and to pass the torch.
After 9 days, 21 hours, and 51 minutes, Andrew Hamilton had climbed all 58 of Colorado's 14000-foot peaks and was the new FKT holder. In all the attempt had covered approximately 265 miles on foot and 140,000 feet of elevation gain/loss, almost entirely above 10,000 feet. For the first time in 15 years there is a new speed record for climbing all of Colorado's 14ers, but how long will it last? Currently Brett Maune is undertaking his own attempt to break the record, but it remains to be seen if he will be successful.
Scott Jurek's Appalachian Trail Speed Record
It went down to the wire, but Scott Jurek clipped just over three hours from Jennifer Pharr-Davis's Appalachian Trail supported FKT. Jurek ran from south to north, opposite from Pharr-Davis, in covering the trail's rocky and rooty miles. He finished in 46 days, 8 hours, and 8 minutes. iRunFar covered Jurek's finish live.
Other Races and Runs
Larisa Dannis and Bev Anderson-Abbs went one-two overall in the Coastal Trail Runs' Bay Area Golden Gate 50k. The pair finished in 4:28 and 4:46, respectively. Full results.
Seventy-two hours into Tennessee's Vol State 500k, Greg Armstrong looks to be atop the leaderboard with 281 of 314 miles completed. Interim results.
Christopher Jones and Darbykai Standrick won the Knee Knackering North Shore Trail 50k in British Columbia, finishing the technical circuit in 4:51 and 5:35, respectively. Full results.
The Timberline Trail circumnavigates Oregon's Mount Hood on a 40-mile route. Ryan Ghelfi and Ryan Matz teamed to finish the circuit in 7:29, eight minutes better than Rob Bien's previous unsupported FKT. Ghelfi FKT report [broken link removed].
Matthew Veiga and Kelsey Allen won New Hampshire's Cranmore Hill Climb 13k. The pair finished in 1:07 and 1:17, respectively. Full results.
Next Weekend
The Kendall Mountain Run in Silverton, Colorado turns 38 next weekend. The 12-mile race goes up the 13,066-foot peak and back down, and is part of this year's U.S. Skyrunner Sky division series. Expected to race for the $1,000 first-place prize are Andrew Benford, Stevie Kremer, and Jenn Shelton. Full entrant list.
The third race in the U.S. Skyrunner Ultra division series is the Audi Power of Four 50k in Aspen, Colorado. The course gains over 12,000 feet of elevation, and is the North American Skyrunning Continental Championships. Rickey Gates, Miguel Heras, Paul Hamilton, and Kasie Enman have been announced as elite entrants.
In the San Francisco Bay Area, the Table Rock 27k will be the ninth race of the La Sportiva Mountain Cup. Although Ryan Woods has the Cup win sealed, Bret Ferrier and Jason Bryant are registered and expected to chase series points. They'll be joined by Bay Area locals Sam Robinson and Nathan Yanko. Women's Cup leader Maria Dalzot will compete against locals Caitlin Smith and YiOu Wang. Full entrant list.