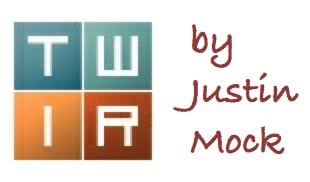 The Speedgoat 50k highlighted what was otherwise a relatively quiet summer weekend. Next weekend's Badwater 135 Mile and Hardrock 100 Mile fill the coming calendar.
Speedgoat – Snowbird Resort, Utah
Two weeks into his mountain-running career and Hayden Hawkes is making a splash. Last week the former Southern Utah University athlete was fourth at the U.S. Mountain Running Championships. This week he won the Speedgoat 50k.
Hawks ran 5:25 to edge Alex Nichols by two minutes. Hawks's run ranks 10th on the race's competitive all-time chart. Nichols was second for the second year in a row, though this year's run was 14 minutes better than in 2015.
Tayte Pollmann, a former U.S. Mountain Running Junior Team member and current University of Portland runner, was third in 5:51. Christian Gering was fourth in 5:55, the last man to finish under six hours.
Abby Rideout and Kelly Wolf were the surprise frontrunners in the women's race. Rideout, who was third here a year ago, cut 10 minutes from that finish to earn this year's victory, running 6:50. Second-place Wolf, just 21 years old, clocked 7:13.
Magdalena Boulet suffered a badly-sprained ankle 12 miles into the race, but fought to a third-place finish in 7:30. Among other pre-race contenders, Nikki Kimball was sixth in 7:45.
In the Vertical K race, Timmy Parr edged John Tribbia. It was Parr's second-straight win in the uphill race here. Parr also raced in the 50k, finishing 20th overall.
North American Central American and Caribbean Mountain Running Championships – Tepatitlán, Mexico
Megan Roche won the 14th annual continental championship on an uphill 10k course with 1,900 feet of climbing. Her win also steered the U.S. women's team to gold. Ladia Albertson-Junkans, fourth at last weekend's U.S. Mountain Running Championships, was second here.
Meggan Franks, a Canadian runner who lives in Mississippi (and running for Team Canada), was third. Finishing just off the podium, Mandy Ortiz was the third woman on the gold-medal-winning U.S. squad.
Mexico's Juan Carlos Caiera Casas won the men's race. The U.S. men were led by Josh Eberly. A week ago he was ninth at the U.S. Mountain Running Championships and missed out a national-team spot, but here he led the U.S. team and finished second. Third place was Mexico's Victor Daniel Mercado Miranda, and Andy Wacker was fifth overall, second American. Team Mexico took men's team gold, with Team USA capturing team silver.
Other members of the U.S. men's team were Ryan Bak and JP Donovan.
Full results (when available).
Silver Rush 50 Mile – Leadville, Colorado
Twenty-one-year-old Alex Lopez earned the biggest win of his young ultra career. Lopez beat out Mike Aish and 2:13 marathoner Pat Rizzo to win the Silver Rush 50 Mile. Lopez finished in 7:05 to Aish's 7:17 and Rizzo's 7:27. Aish is said to be chasing Travis Macy's 2013 Leadman record. Rizzo, competing in trail events for the first season, had a far better performance here than his entry at last week's U.S. Mountain Running Championships where he finished 28th.
Maggie Walsh, already the winner of this year's Leadville Marathon, won again over the longer distance. She finished in 7:52, eight minutes in front of Marianne Hogan. Florida's Danielle Zemola tested Leadville's thin air and ran 8:11 for third.
Other Races
In New York's Whiteface Sky Race, the next race in the Altra U.S. Skyrunner Series sky division, Sarah Bergeron-Larouche won the women's race in 3:15:04. Kasie Enman took second at three minutes back while Sarah Keyes rounded out the women's podium in 3:34. Michael Barlow bested the rest of the men's field in 2:51, with Ryan Atkins chasing for second and less than two minutes behind. Tristan Williams was third and just five minutes off the lead. Full results.
Ohio's Buckeye Trail 50k takes place in the Cuyahoga Valley National Park. The race saw both David Ryland and Renee Harden repeat as champions. Ryland's 3:57 finish was some 30 minutes better than second place. Harden was fifth overall in 4:50. Full results.
Ultra Adventures's Capitol Reef 50 Mile crowned Mark Hammond and Emma Horton as victors with 9:28 and 11:15 finish times. Trevor Ricks and Cait Morgan won accompanying 50k, held just outside of the race's namesake national park, in 4:47 and 7:10, respectively. Full results.
Aaron Heidt edged Mike Murphy by just over two minutes to win British Columbia's popular Knee Knackering 30 Mile race. The pair were off the front with 5:01 and 5:03 finish times. The women's race was not nearly as close with Darbykai Standrick running ahead of the rest of the women in 5:29 and Jacqueline Trudeau was second in 6:23. Full results.
Matt Veiga and Leslie O'Dell led New Hampshire's Cranmore Hill Climb with 53:05 and 1:05:24 winning times on the two-lap 10k race course. Full results.
2015 World Mountain Running Junior Champion Allie Ostrander missed this year's Mount Marathon Race in lieu of the Olympic Track and Field Trials 5,000 meters. In the qualifying round, Ostrander ran 15:27. In the final, she improved to 15:24, finishing eighth. Full results.
Next Weekend – Hardrock 100 Mile – Silverton, Colorado
iRunFar has previewed the wild and tough mountain 100 miler separately, and will, of course, have live coverage!
Next Weekend – Badwater 135 Mile – Death Valley, California
As with last year, the race will again be held on its famed point-to-point route through Death Valley National Park and up to the Mount Whitney Portal. 2015 and 2014 men's champions Pete Kostelnick and Harvey Lewis will return. So too will 2013 champ Carlos Sá and 2011 victor Oswaldo Lopez. The group's toughest competition will likely come from Badwater newcomer, and Marathon des Sables legend, Moroccan Mohamad Ahansal.
The women's race too will see both the 2015 and 2014 winners return. Australia's Nikki Wynd outlasted Aly Venti a year ago, though Venti was victorious in 2014. Sada Crawford will also challenge for the women's win.
Call for Comments
It appears to have been a relatively quiet weekend of racing. What events can you share with our readers in the comments field?