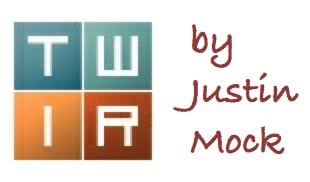 Hey, friends. It's a trail-mix report this week with a little bit of everything from skydiving to ski mountaineering, and from Alabama to Hong Kong. Let's do Monday the way we always do, with 'This Week In Running.'
Mountain Mist 50k – Huntsville, Alabama
The Mountain Mist 50k dates clear back to 1995, and the course gains nearly 4,000 feet of elevation through Monte Sano State Park in Alabama.
Women
Liz Canty won the women's race in 4:48. She was followed by Kari Laramore and Danielle Patterson in 5:23 and 5:46.
Men
He skipped a few years, but David Riddle has won here for the better part of a decade. This year's win came in 3:52. Riddle also won in 2018, 2017, 2013, 2012, 2011, and 2010. That's seven wins by my count.
Second- and third-place Nathan Holland and Tony White battled throughout, and finished in 4:04 and 4:08, respectively.
Other Races and Runs
Running the Rose
Trail Racing Over Texas had the five-distance Running the Rose group of races at Tyler State Park. Thirty-one finishers went on the six-loop 108k, being led by Julie Moulton and Trevor Meding in 13:30 and 11:04, and then Jenna Jurica and James Farrington won the 54k in 5:31 and 5:05, respectively. Full results.
Arches Ultra
Just outside of Moab, Utah, the second-year Arches Ultra had both 50-mile and 50k distances (and half marathon and 9k too). Kandy Ferris and Jeason Murphy were victorious over 50 miles in 9:15 and 7:03, and Leah Yingling and Mike McMonagle won the 50k in 4:24 and 3:55. Both Yingling and McMonagle set new course records. Full results.
Ultra Trail Huachi
I can speak and read a little Spanish, but I'm struggling to find the official website for the second edition of Mexico's Ultra Trail Huachi, with its 80k, 50k, and 30k races. Social media places Jason Schlarb there though, so we got a first-hand report from him. The race happened about three hours from Mexico City amid big mountains and volcanoes in the town of Huauchinango, which is in the Mexican state of Puebla. In the 80k, Carina Mendoza and Jou Valenzuela  won. In the 50k, it was Jazmin Lozano and Schlarb with the win. If anyone has more information, feel free to leave a comment and fill us all in!
Chehaw Challenge 
It's almost all singletrack at the Chehaw Challenge group of races in Georgia. Marlene Lemieux and Shawn Dobbs won over a small 50-mile field in 10:42 and 8:02, with Dobbs setting a new course record. Susan Allen and Patrick Whitehead led the 50k in 5:51 and 4:10. Full results.
Skydive Ultra Run
In Florida, the Skydive Ultra Run is full of clever witticisms like "let's talk about elevation change," or "the fastest first two miles of any race–guaranteed." The bucket-list stunt race starts with a skydive, and then moves on to an ultra of various distances up to 200 miles. Official results are still outstanding, but Marilyn Schupbach won the 100k in 20:26, and Billie Gunn won the 100 miler in 20:56, and then Phil Eberts won the 200 mile in 54:45. Full results (when available).
Ski Santa Fe Fireball
The Friday-Saturday Ski Santa Fe Fireball ski-mountaineering event in New Mexico had both Vertical and Rando Individual races, and was part of the Colorado Ski Mountaineering Cup. Jaime Brede and Sean Van Horn swept the weekend, winning both races. Brede won the Vertical race in 29 minutes, 23 seconds and the Individual race in 2 hours, 13 minutes, and Van Horn did the same with 24:04 and 1:46 finishes. A Sunday race at the nearby Taos ski area was canceled in consideration of two deaths in a recent avalanche. Full results.
Other Ultra News
Last year the Ironman corporation acquired the Ultra-Trail Australia group of races, and they've grown again, this time taking on the Tarawera Ultramarathons in New Zealand. Tarawera has four race distances from 20k up to 100 miles, and is set to start its 11th year of racing in two weeks. The 102k race has been a part of the Ultra-Trail World Tour from the beginning. Ironman is owned by Chinese conglomerate Wanda Group.
Next Weekend – Rocky Raccoon 100 Mile – Huntsville, Texas
For the first time in recent memory, the Rocky Raccoon 100 Mile is not this year's USATF 100 Mile Trail National Championships. That distinction instead goes to the December 7 Brazos Bend 100 Mile, also in Texas. Still, Rocky Raccoon remains a good chance for fast times.
Shandra Moore is the women's favorite. She was second in 2017 in 18:16, and won last year's Brazos Bend 50 Mile in 7:22.
The men's group includes Ian Sharman, and he's a three-time winner with a 12:44 best back in 2011. Strong challenges should come from David Laney, the 2015 UltraRunning Magazine (North American) Ultrarunner of the Year, and Catlow Shipek, who ran 14:51 at the 2014 Javelina Jundred.
Next Weekend – 9 Dragons – Hong Kong, China
Trail running is big in Hong Kong and just two weeks after the Vibram Hong Kong 100k, the city has another competitive race. The 9 Dragons race includes a midnight-start 50-mile race, followed by a next-day 50k.
2018 UTMB winner Francesca Canepa (Italy) will be there against Magdalena Boulet (USA) and local standouts Ruth Theresia and JCY Ho. 
Men's challengers will include defending champion John Ellis (Australia, but living in Hong Kong), Julien Chorier (France), and Ben Duffus (Australia). American runners Justin Andrews (living in China) and Coree Woltering are expected to race the 50k, but not take part in the weekend-double.
Call for Comments
Can you believe it? It's our last column of January 2019, already. Flip the calendar, and see you back here in February.
What other races would you like to call attention to?
Who else should we all be watching for at Rocky Raccoon and 9 Dragons?