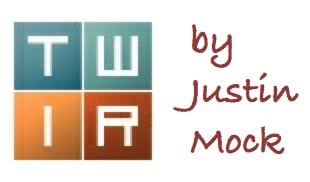 Races around the world, even in Hong Kong, which normally has a subtropical climate, faced wintry weather this week. We highlight races near and far in our This Week in Running column.
Mountain Mist 50k – Huntsville, Alabama
In possibly the worst conditions in the race's 22-year history, Matt Flaherty overcame ice trails–conditions so bad that the race was postponed a day–and finished first in 4:10. After matching Flaherty for the race's first half, two-time defending champion Scott Breeden would finish second in 4:33, and Ron Brooks was a close third in 4:34. Alicia Rich won the women's race in 5:27.
Hong Kong Ultra 100k – Hong Kong
The first race of the 12-race Ultra-Trail World Tour (UTWT) took place in unseasonably cold temperatures, but all of the pre-race favorites delivered. France's François D'haene overtook defending champion Yan Long Fei of China on the race's final climb and ran to a 9:32 victory and new course record. Long Fei suffered in the cold temperatures, but was a close second in 9:37. Gediminas Grinius of Lithuania was third in 9:53.
Michael Wardian was the lone American in the top field, finishing 33rd overall in 12:36.
As with the men's race, the defending women's champion was bumped from the top position. China's Dong Li, who had a breakout 2015, ruled with a relatively uncontested 12:05 winning time. She was tailed by Italy's Lisa Borzani and Spain's Silvia Trigueros in 12:30 and 12:34, respectively.
Defending champion Wyan Chow is not listed among the race finishers.
iRunFar also covered the race in greater detail separately.
The UTWT continues on February 6 with New Zealand's Tarawera Ultramarathon.
Other Races
Said to be chasing a college scholarship, Jared Hazen again hit the indoor track. Racing at the Colorado School of Mines Twilight meet in Golden, Colorado, Hazen ran 16:09 for 5000m to finish seventh.
Elsewhere in Colorado, Joe Gray dominated the local Pikes Peak Road Runners Winter Series #2 event. Gray won the eight-mile race in 43:16, well clear of former U.S. Mountain Running Team member Tommy Manning's 45:49. Full results.
Runners faced stormy weather at the Crystal Springs 50k in Woodside, California's Huddart Park. The race had five different distances, and in the 50k Phil Shaw and Tina Shinn were victors in 4:04 and 5:40, respectively.  Full results.
Brian Callejas and Kayla Urquidi won the Coyote Hills Half Marathon on the Fremont, California Coyote Hills Regional Park trails. The pair ran 1:21 and 1:39, respectively. Full results.
The Eugene Bruckert 50k is a fatass-style event inside Delaware's Killens Pond State Park. The second-year 50-mile run was won by Miriam Schuman in 10:25 and the 50k win went to John Sanborn in 6:19. Full results.
Ohio's Winter Buckeye Trail 50k was also held fatass style. Finishing the fastest inside the Cuyahoga Valley National Park were Ronald Hayes and Jill Montaquila in 5:07 and 6:11. Full results.
Aravaipa Running's Coldwater Rumble event took over Arizona's Estrella Mountain Regional Park with six different race distances. The 100-mile distance took in five 20-mile loops and was won by Miguel Perez and Jess Mullen in 19:44 and 23:35. Matt Ward and Shana Leneveu topped the 52-mile field with 8:18 and 11:12 runs. Full results.
The second running of the Horseshoe Trail Run 50k in Texas was won by Jeff Ball and Julie Koepke in 3:59 and 5:32, respectively. Both were new event records and the win marked Ball's second straight here, though with a 5:58 2015 winning time, it's likely that the courses varied considerably. Full results.
New York's Beast of Burden 100 Mile winter event took place in amid the giant East Coast snow storm. Kristen Hyer was the women's winner in 20:41. It wasn't clear at the time of this writing who won the men's race. Jeffrey Adams and Heather Simon won the accompanying 50 miler in 7:05 and 9:38, respectively. Full results (when available).
Call for Comments
It's no secret that the shelf life of an elite ultrarunner is often not very long. Lots of things complicate this, but for four-time Mountain Mist 50k champion David Riddle, it is injuries. I talked to Riddle two years ago for a RunningTimes.com article and he described his recovery from injury, which has proven to be especially long. On the eve of this year's race, Riddle posted to social media that he hopes to be back at next year's race. What other ultra stars of recent memory have we lost touch with, and what are they up to now?
Did we miss any other results from the weekend? Leave a comment and let everyone know.