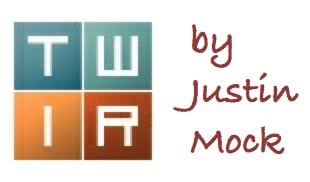 Is today a work day for you? Holiday or no, let's make it more enjoyable with another friendly 'This Week in Running.' We piled the previews on last week, and now we revisit the HURT 100 Mile, Vibram Hong Kong 100k, Houston Half Marathon, and FASTtrack 24 Hour races, among a number of others.
HURT 100 Mile – Honolulu, Hawaii
Men
Goal?! Nate Jaqua, the pro soccer player turned ultrarunner, won the 2019 HURT 100 Mile in 22:37. The time sits outside the race's 10 best, but it is Jaqua's third 100-mile win, adding to earlier successes at the 2015 Pine to Palm 100 Mile and the 2016 San Diego 100 Mile. And how good was Jaqua at soccer? He was a 2006 Major League Soccer all star.
Second-place Trevor Fuchs followed in 23:24, and Masazumi Fujioka was third in 23:38.
Highlighted as a deep men's group in last week's preview, the field largely came through. Let's look at how those we previewed finished:
Tomokazu Ihara (Japan) – 4th, 24:21
Chris Roberts – 5th, 24:21
Matt Hause – 6th, 25:31
Paul Terranova – 9th, 26:45
Michael Wardian – 10th, 26:57
Brian Oestrike and Nickademus de la Rosa were both early drops.
Can anyone tell us how Ihara and Roberts finished? Was it a tie or a sprint for places? They are listed just a second apart in the results.
Women
Third a year ago, Sabrina Stanley started patiently and ran herself into the lead in the race's second half. She won in 28:28, an hour-plus improvement on 2018, though like men's winner Jaqua, her time too ranks outside the race's 10 best. Stanley, the 2018 Hardrock 100 champion, is expected back there in July.
A pair of 24 year olds, both local to Honolulu, were second and third. Solange Saxby ran 29:07, and Anna Albrecht ran 29:54.
Later results included the below challengers, all also included in last week's preview:
Candice Burt – 4th, 30:59
Denise Bourassa – 5th, 32:10
Kathleen Cusick – 7th, 33:20
Jade de la Rosa did not finish.
Montane Spine Race -Pennine Way, United Kingdom
The Montane Spine Race was happening at the time of last week's writing, finished soon thereafter, and its story quickly went viral. Let's skip straight to the women's results.
Women
Jasmin Paris (UK) won the whole thing, finishing the 268-mile Spine Race in 83 hours and 12 minutes. That's not just a new women's course best, but also 12 hours better than the men's record too. She ran the last 194 miles of the winter adventure alone and added to the legend by expressing breast milk for her 14-month-old daughter along the way.
Paris's story brought worldwide acclaim, but she's been in the iRunFar archives before too. A traditional fell runner, she was second at last year's Glen Coe Skyline race and sixth at UTMB in 2016.
Carol Morgan (Ireland) won the shorter, but still 110-mile long, Challenger race in 31:47.
Men
With just over three miles to go, men's leader Eugeni Roselló Solé (Spain) called for an emergency rescue while suffering in the cold weather. That escape vaulted men's course-record holder, and former overall course-record holder, Eoin Keith (Ireland) to the lead with a winning 98 hour, 18 minute finish. It was almost exactly three hours back of Keith's personal best for the winter adventure.
Jim Mann (UK) won the Challenger race in 22:53, also a remarkable new course record.
Vibram Hong Kong 100k – Hong Kong, China
Move over, world. Here comes China. We'd seen glimpses of the talent coming out of the nation in recent years, but the Chinese—both men and women—completely dominated this year's Vibram Hong Kong 100k. It was the year's first Ultra-Trail World Tour race and perhaps we'll be lucky enough to see some of these runners elsewhere on the circuit this year year too. Oh, and iRunFar was there with the year's first live coverage, and separately recapped the race dynamics also.
Men
Jiasheng Shen overtook longtime leader Jing Liang late to win the race in 10:22, 13 minutes better than second-place Liang. Zhenlong Zhang followed in third at 10:41.
Women
Women's winner Yangchun Lu led throughout and finished way out front in 11:43. Fuzhao Xiang was second in 12:17 and Guangmei Yang was third in 12:43.
The next Ultra-Trail World Tour race is the February 9 Tarawera Ultramarathon 102k in New Zealand.
Houston Half Marathon and Marathon – Houston, Texas
Men
Anytime Jim Walmsley races there's a lot of anticipation, and that was the case at the Houston Half Marathon. Walmsley needed to run 1:04 to qualify for the 2020 U.S. Olympic Marathon Trials, and he did exactly that, 1:04:00 on the nose. He placed 27th overall.
Walmsley's entry into the Olympic Marathon Trials isn't without precedent. Other ultrarunners have done it before, including at this same race, and Max King even ran in the 3000-meter steeplechase final at the Olympic Trials the same year that he won the UROC 100k (2012). But what's different is that Walmsley is now a three-time Ultrarunning Magazine (North American) Ultrarunner of the Year, and returned to a much-shorter distance after years away.
He's now got less than a month to ready for the February 16 Fast 100k in Hong Kong and a rare head-to-head race with Rob Krar.
Skipping back to the race at hand, other familiar names in the half marathon included Andy Wacker, who carried on after professionally pacing the 1:04 group to himself finish in 1:05:00, and Calum Neff in 1:07:22. Wacker is already in for the Olympic Trials, having run 2:17:34 at the 2018 Rotterdam Marathon in the Netherlands.
In the simultaneous marathon, Tyler Jermann, the 2017 USATF 50k Road National Champion, ran 2:13 to finish ninth, and 2017 Chuckanut 50k fourth-placer Travis Morrison ran 2:16:48. Jermann too was already in for the Olympic Marathon Trials, but this was Morrison's first entry. Tommy Rivers Puzey finished just on the wrong side of the qualifying line with a 2:20:19 and Jorge Maravilla ran a stellar 2:24:59 as a master's runner.
The 2020 U.S. Olympic Marathon Trials will be February 29, 2020 in Atlanta, Georgia.
Women
She too was already in for the Olympic Marathon Trials, but Polina Carlson qualified again, running 2:38:33 to finish 14th, and almost immediately behind Devon Yanko earned a return trip to the Trials with a 16th-place 2:39:38.
Other Races and Runs
FASTtrack 24 Hour
The top six on the U.S. 24-hour national team qualifying ranks remain in place after the FASTtrack 24 Hour race in Florida. Kevin Randolph won the men's 24-hour contest with 121 miles, and pre-race favorite Pete Kostelnick totaled just 84 miles. Women's winner Alyson Allen (née Venti) too fell short of qualifying with just 112 miles. Full results.
Tsali Frosty Foot 50k
It was the ninth year for North Carolina's Tsali Frosty Foot 50k and Luke Paulson and Laura Duffy won in 3:40 and 5:02, respectively. Full results.
Wilson Creek Frozen 50k
Jayk Reynolds and Julie Donagan topped the Idaho Wilson Creek Frozen 50k with 5:18 and 5:40 winning times. Full results.
Weymouth Woods 100k
The second-year Wemouth Woods 100k in North Carolina had Scott Harber and Amanda Barnett victorious in 10:39 and 11:51. Full results.
Coldwater Rumble
The Coldwater Rumble took place this weekend outside of Phoenix, Arizona and offered its usual array of distances from four miles up to 100 miles. In the 100 miler, Yoshihiko Ishikawa and Tonya Keyes came away with the win in 18:39 and 23:11, respectively. Full results.
PHUNT 50k/25k
The PHUNT 50k/25k took place in Maryland, running on a 25k loop repeated twice for the 50k runners. In the 50k, Russell Kalbach took it for the men in 4:08. and Anna Piskorska won for the women in 5:03. David Lantz was the men's 25k winner in 2:01 and Maria Miller was the women's victor in 2:20. Full results.
Call for Comments
What do you make of the Chinese domination at the Vibram Hong Kong 100k?
And then what other results do you want to call out in the comments field below?