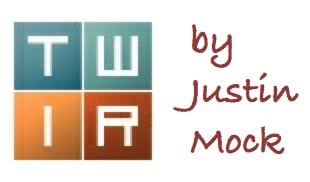 Editor's Note: Welcome to the rebirth of This Week in Running! For over two years (July 2008 to September 2010), Anthony Portera gave a weekly look ahead to the following weekend's ultrarunning events here on iRunFar. Today, Justin Mock takes over TWIR's helm with an updated format. Every Monday, Justin will provide a look back at the most competitive and noteworthy accomplishments on the trails, up the mountains, and in ultramarathons of the past week. He'll also offer limited previews to significant upcoming events, while providing news briefs on other interesting happenings in our world.
As always, please expand on what iRunFar provides with your own comments. Let us know the other notable race results, achievements, and news that didn't make it into TWIR. Likewise, let us know what you're looking forward to in the coming week.
We hope you enjoy this revival as much as we do!
Happy trails,
Bryon
Bandera USA 100k Trail Championship – Bandera, Texas
As race winners of the Bandera 100k, David Laney (Ashland, Oregon) and Aliza Lapierre (Williston, Vermont) earned USATF 100k Trail National Championships titles and entry into the Western States 100.
Now in its 13th year, the Montrail Ultra Cup's $5,000 cash prize is gone, yet two coveted entries into the Western States 100 remain for each of the series' five lead-up races. Laney finished 20th at last year's Western, his debut for the 100-mile distance, and was in need of such a qualifier. "That was pretty much the goal," he said and at Bandera, the 26-year-old ran 8:35 to finish four minutes ahead of second place Paul Terranova (Austin, Texas). At Bandera a year ago, Laney was second in 8:07 and Terranova fourth in 8:51.
"Total opposite from last year," Laney said of the course conditions this year. "All of the rocky sections were icy from freezing rain and the nice, runnable sections were mud. It was pretty tough out there."
Laney's win impressively came just one month after running 2:17 at the California International Marathon (CIM), a time that qualifies him for the 2016 Olympic Trials Marathon. Having trained specifically for CIM, Laney mostly counted on residual fitness for his Bandera prep and now looks to the Chuckanut 50k and Gorge Waterfalls 100k as lead-ins to June's Western States 100, his goal race for the year.
Terranova, who was 13th at Western in 2014, continues to race remarkably well at age 41. He spelled Laney for the race's first 35 miles on his way to an 8:39 result, outpacing last year's finish despite the deteriorating course conditions. Jared Hazen (Colorado Springs, Colorado), 22 years Terranova's junior, was third in 8:47 and remains in search of his own entry to Western.
For Aliza Lapierre, any lingering injuries of the prior year look to be gone. After a conservative start, largely necessitated by the trail conditions, Lapierre first overtook Melanie Fryar (San Antonio, Texas) and then caught early leader Nicole Studer (Dallas, Texas) near mile 35. The two ran together for the next seven miles when Lapierre gained the ultimate lead.
"I focused on staying in control and staying upright. I did slow some late in the second lap when my stomach started rebelling," Lapierre commented. With a 10:17 finish time, Lapierre scored a five-minute win over Studer. Having missed Western last year, the three-time top-10 finisher at States is also primed for a return.
"Last year I didn't have the fitness I wanted due to foot surgery in February," Lapierre explained her reasoning in missing last year's Western. "I usually take some down time in the winter because of the weather and to let my body recover, so Bandera was a bit of a gamble. The goal was to earn a slot [at Western]."
Trailing Lapierre and Studer, Caroline Boller (Temecula, California) finished third in 10:39, but as a British citizen she wasn't eligible to win a USATF prize. Ashley Lister (Lock Haven, Pennsylvania) took fourth in 10:41, but was awarded the third-place USATF 100k Trail National Championships prize.
Full results. (And the live-results page that shows Caroline's placing in the non-USATF rankings.)
San Tan Scramble 50k – Queen Creek, Arizona
Charlie Ware (Tucson, Arizona) and Catlow Shipek (Tucson, Arizona) dueled on a three-loop course around the San Tan Mountain Regional Park. Ware, a long-time road marathoner with what I believe to be a 2:20 best, upstaged Shipek with a 3:51:52 winning time. The time marked a new course record for the five-year-old race. Shipek, a regular on last year's U.S. Skyrunning circuit, was a close second in 3:53:23. Mike Le Roux was a distant third in 4:23.
Jane Murawski gained the women's victory with a 5:35 finish time. Rebecca Roush and Hazel Chase ran 5:55 and 6:03 for second and third, respectively.
Next Weekend
A strong field is set to contest Hawaii's notoriously technical HURT 100, just outside of Honolulu. Men's contender Yassine Diboun (Portland, Oregon), fourth a year ago, confesses to some fear.
"I have to admit, just thinking about the course itself gives me butterflies in my stomach. Last year, the course was in great shape with very little mud. This year I have been hearing that the rain has been more prevalent. This is kind of a 'double-edged sword' for me," Diboun says, while explaining that he is well accustomed to muddy trails, but that a five-lap muddy course could be especially challenging.
Also expected to vie for the men's podium are Michael Arnstein (Kailua, Hawaii), Nickademus Hollon (San Diego, California), and Jamil Coury (Phoenix, Arizona). Hollon was third in 2013, in a time that was nearly two hours faster than Diboun's mark from last year.
Although, as with the men's race, some may drop to the 60-mile distance, the women's field is deeper and includes Kerrie Bruxvoort (Broomfield, Colorado), Nicola Gildersleeve (North Vancouver, British Columbia), Amy Sproston (Bend, Oregon), Denise Bourassa (Bend, Oregon), Keira Henninger (Capistrano Beach, California), Candice Burt (Bellingham, Washington), and Hannah Roberts (Anacortes, Washington).
Like men's contender Diboun, Amy Sproston also insists that she's ready for the course's unique challenges.
"I've run three laps at HURT before, so I know what I'm getting into. While the trails aren't technical where I live now, I began trail running in [Washington] D.C. and I was used to technical East Coast trails before moving to Oregon. I've run Massanutten twice, and lots of other technical courses," Sproston pointed out.
While Sproston has some experience on the course, other contenders have completed the full route multiple times. Burt, for instance, was second in 2014 and third in 2013. Roberts won the 2013 race in the event's second-fastest time ever, and was second in 2012.
Live tracking of the January 18 race will be available here.
Call for Comments (from Meghan)
Did you race or attend the Bandera or San Tan Scramble races this weekend? If so, tell us about your experiences there.
What do you think about the return of the This Week in Running column? What kinds of race reports, previews, and news would you like to see covered here weekly?