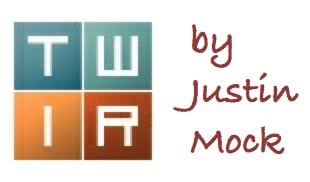 A recap of the Bandera 100k means that this column has hit its second year! This week's other key highlight is a preview of the upcoming HURT 100 Mile.
Bandera 100k – Bandera, Texas
Both course records tumbled at the Bandera 100k, the long-time home of the USATF 100k Trail National Championships. Jim Walmsley, a two-time JFK 50 Mile winner, ran away from the men's field en route to a 7:46 first-place result. It was the event's first-ever sub-eight-hour finish, some 16 minutes better than Jorge Maravilla's 2014 course record. As a Golden Ticket Race, Walmsley also earned a Western States 100 entry. Assuming he accepts, Western would be his debut for the 100-mile distance.
Chris DeNucci ran 8:06 for second and earned a return trip to Western States. He qualified last year via the Gorge Waterfalls 100k and went on to finish 20th at Western States. His Bandera time now sits third on the race's all-time chart, trailing Walmsley and Maravilla.
Third-place Paul Terranova is also among the Western States entrants. He earned the final Bandera podium position with an 8:38 clocking. It was a minute better than his own second-place finish at last year's race.
Expected to challenge for a podium position, Mario Mendoza and Ford Smith did not finish the race, and Joe Uhan and Mike Owen did not start the race.
Thought to have been a light women's field, a number of late entrants bolstered the competitive group. Cassie Scallon, the race's 2012 champion, returned to throttle the competition and course record. Scallon ran 9:19, 16 minutes up on Liza Howard's former record that dated to 2011. Scallon finished fifth overall. She also earned a Western States qualifier at last year's Lake Sonoma 50 Mile, but turned the entry down that year. In 2013, she started but did not finish Western.
Janessa Taylor overtook Michele Yates on the second lap of the two-lap race to earn the final automatic entry. Taylor finished 9:40 to Yates's 9:45. Like Scallon, Yates, too, was a former Bandera winner, having earned victory in 2013.
Former course-record holder Liza Howard was fourth in 10:00.
The next Golden Ticket Race is the February 6 Sean O'Brien 100k and the next USATF trail national championships is for the 100-mile distance at the February 6 Rocky Raccoon 100 Mile.
Cloudland Canyon 50 Mile – Rising Fawn, Georgia
Held in the Cloudland Canyon State Park, the second-year race included significant backcountry elevation change. Up front, it was Jason Grimes leading Nathan Holland. The two finished in 7:35 and 7:58. Holland won last year's inaugural race in 7:34. Women's winner Emily Ansick cut 10 minutes from last year's course best, finishing in 9:19. She was trailed by Rebecca Watters, second in 9:35. The podium finishers shared in a $2,000 cash purse.
Full results (when available).
Avalon Benefit 50 Mile – Avalon, California
Jorge Pacheco and Dominic Grossman raced around Santa Catalina Island with Pacheco finishing in front, 6:33 to 6:43. Paul Sinclair also dipped under the seven-hour mark with a 6:53 third-place finish. Heidi Schuette led the women's field with a 7:36 clocking. Nicole Judd and Kris Tally raced to second in third, just under a minute separating the pair at 7:58 and 7:59.
Zolkan 4 Days – Chile
iRunFar correspondent Kirsten Kortebein gives this synopsis, "This week in Chile, the inaugural Zolkan 4 Days race kicked off in the Andes mountains. The race concept was that competitors run across the skinny country: from the Andes to the Pacific Ocean. An international group of 50 runners competed in the race, which took place from January 6th to the 9th. The route crossed through just about every kind of landscape imaginable–from sharp mountain peaks to sea-level sand–giving everyone a great taste of Chile's terrain.
Chile's Moisés Jiménez and Max Keith finished first and second, and France's Sébastien Chaigneau was third. Jimenez finished second on the first two stages, before winning the final two. His cumulative time was 11:22. After four days of racing, Keith was just four minutes behind, and Chaigneau 14 minutes back of the victor.
The women's race wasn't as close. Chile's Veronica Bravo won by over three hours. Bravo, who won last year's Coastal Challenge stage race in Costa Rica, won each day's leg and finished with a collective 14:26. Michelle Trujillo and Nicole Valenzuela were second and third in 17:38 and 19:12, respectively.
Other Results
In Illinois, Ryan Richert and Elissa Ballas won the Frozen Gnome 50k in 4:33 and 5:28. Richert reportedly finished with one shoe after encountering gear problems. Full results.
Zachary Szablewski finished over 30 minutes ahead of his closest chaser at the Bridle Trails Winter Running Festival 50k in Washington. Szablewski ran 3:25, and women's winner Alissa St. Laurent was third overall in 4:20. Full results.
South Carolina's Harbison 50k crowned Clint George and Anne Wheatly as race winners in 4:16 and 4:24, respectively. Both Wheatly and women's runner-up Taryn Olmstead went under Alison Bryant's former course record. Full results.
On Hawaii's Big Island, Billy Barnett and Caitlyn Tateishi ran 3:46 and 4:29 to win the Hilo to Volcano 50k.
Nathan Bonham and Erika Thompson led the field at the Frozen Sasquatch 50k. The pair finished in 4:17 and 4:47, respectively. The race was held in West Virginia's Kanawha State Forest. Full results.
Part of the New Jersey Trail Series, the seventh-annual Watchung Winter 50k saw Michael Dixon and Tara Leale Porter run 4:11 and 6:52 to finish in front. Full results.
In 44 hours and 44 minutes, Scott Hoberg won the Tuscobia Winter Ultra 150 Mile, a winter event in Wisconsin. Grant Maughan was second in 54:09. Does anyone know if there were any other finishers of this challenging race? Full results.
How about this for an off-the-wall result? Jared Hazen, third at last year's Lake Sonoma 50 Mile and Western States 100, took to the indoor track at the 6,200-foot-above-sea-level Air Force Academy in Colorado. Competing at the track meet against collegiates, Hazen kicked to a 4:39:14 third-place finish in the one-mile run. Hazen doubled back in the 3000 meters, taking second in 9:18.
Next Weekend – HURT 100 Mile – Honolulu, Hawaii
Three-time champion and course-record holder Gary Robbins headlines a strong field at next weekend's HURT 100 Mile. Robbins won in 2010, 2013, and 2014. His 2013 19:35 finish remains the course best, remarkably 37 minutes faster than anyone else ever. He'll be challenged by a number of men.
Jeff Browning — 3rd at 2015 Ultra-Trail Mt. Fuji
Guillaume Calmettes — 2nd at 2015 Kodiak 100 Mile
Avery Collins  — 2nd at 2015 Indiana Trail 100 Mile
Yassine Diboun  — 2nd at 2015 Cascade Crest 100 Mile
Yoshikazu Hara — 3rd at 2015 Tarawera 100k
Nickademus Hollon — 3rd at 2015 HURT 100 Mile
Tomokazu Ihara  — 4th at 2015 HURT 100 Mile
Travis Macy — 2nd at 2015 Wasatch 100 Mile
Pressed to explain his frequent return to HURT, Robbins answered, "Truly, it's the amazing community surrounding the event. Like [race director] John Salmonson says, 'we just throw a party and all our friends show up to join us.' This will be my seventh-straight January joining the HURT runners in some capacity, four times racing and three times volunteering."
In those four races, Robbins has done well, and he might do even better this year. "I just had the most solid 45-day block of training that I've managed in over two years, maybe three, so I'm feeling very fit and motivated to show up and have my best run. This is the deepest field HURT has ever seen and that was a hugely motivating factor in getting me up and going through the dreary wet months of November into January."
Fourth a year ago, Keira Henninger is the top returning finisher among a wide-open women's field. Last year's race included just nine women's finishers. Among this year's 33 female entrants are a number of potential winners, however. Henninger is a past Angeles Crest 100 Mile winner. Other potential challengers include:
Denise Bourassa — 14th at 2015 UTMB
Candice Burt — 1st at 2015 Zion 100 Mile
Lee Connor — 4th at 2015 Eastern States 100
Sylvia Ravagalia — 1st at 2015 Peacock 100k
Other Trail and Ultra News
Although racing infrequently, few ultrarunners are as popular as Anton Krupicka. A sponsor change is a big deal then. Last week Krupicka announced a move from longtime partner New Balance to La Sportiva, who he was initially sponsored by a decade ago. I think it's often difficult to quantify the return on athlete sponsorship, but Krupicka's impact on New Balance was undeniable. He was the face of their trail running brand, and I often speculated that he was responsible for more shoe sales than some of their prized Olympic track athletes. For Krupicka, though, the change makes sense in consideration of his evolution as a runner and La Sportiva's place within the outdoor industry.
Although increasingly seeking out mountain adventures, Krupicka isn't done with racing. "I'll race before UTMB, but when and where depends on a lot of different things," Krupicka generalized. He hints at some big mountain projects, but other than a potential Nolan's 14 go, simply calls the plans "esoteric, really interesting to me and maybe a small niche of people, not so much to others."
Much like his recent adventures, though, he promises that "the emphasis will be on being self-powered and on either alpine ridge traverses or big link-ups."
Lithuania's Gediminas Grinius, first at the 2015 Ultra-Trail Mt. Fuji and fourth at the 2015 Western States 100, also announced a sponsor change. He will join the Vibram group of athletes.
Call for Comments
Have any other high-profile ultrarunners announced a sponsor change with the new calendar year?