High-level racing around the world made this the year's biggest weekend so far. In the U.S. there was the Montrail Ultra Cup, in Asia Skyrunning took center stage, and in New Zealand the Ultra-Trail World Tour held its third race of the year. Highlights from each of those events and much, much more are included below.
Sean O'Brien 100k – Malibu, California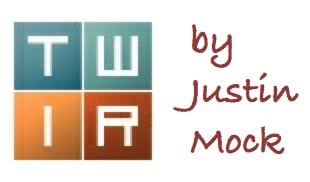 Ryan Smith will see you in Squaw. He finished the first-year 100k in 8:41 and, as part of the Montrail Ultra Cup, gained entry to the Western States 100. The 35-year-old from Boulder, Colorado has quietly become a powerhouse in recent years, and is sure to be a top-10 contender at Western. He won last year's Thunder Rock 100, an inaugural event in Tennessee, and also finished first at the 2014 Pinhoti 100.
About his day, Smith said, "I thought that a nine-hour finish would probably win it which was my goal so I was really pleased with 8:42. I never really struggle with nutrition so I think my biggest hurdle on the day was managing the downhills. Living in Boulder[, Colorado] I'm very comfortable with big climbs  and don't worry too much about them but the downhills were mostly on fire roads and I'm more comfortable on technical descents typically. It was a great course and extremely tough. It'll be an exciting summer now with Western and Ultra-Trail du Mont-Blanc on my calendar!"
Trailing the race winner was surprise entrant Seth Swanson in 8:57. Having already entered Western, by virtue of his second-place finish there last year, his newly-gained qualifying spot fell to third-place Jorge Pacheco, a 47-year-old southern California legend.
The women's crown went to Magdalena Boulet. The race was her 100k debut and the 2008 Olympic marathoner is now likely to make her 100-mile debut at Western after her 9:51 finish here. She'll be joined there by 50-year-old Anita Ortiz. Ortiz, the 2009 Western States champion, completed the 100k course second in 10:40. Silke Koester, wife of men's winner Smith, was third in 11:11.
Orcas Island 50k – Orcas Island, Washington
Andrew Miller, an 18-year-old from Oregon, repeated as champion. His 4:28 finish was just three minutes off his winning time from a year ago. Nate Jaqua and Nathan Barrett ran 4:40 and 4:42 for second and third. After taking time off from running over the winter, Gary Robbins was fifth in 4:52.
Despite being registered, two-time defending champ and course record holder Jodee Adams-Moore is not listed among the race finishers. Presumably she did not start the race. In her absence, Tara Berry, Olga Nevtrinos, and Emily Morehouse went one-two-three in 5:43, 5:56, and 5:57.
Tarawera 100k – Rotorua, New Zealand
Bay Area bros Dylan Bowman and Jorge Maravilla finished at the front of the Ultra-Trail World Tour event. Bowman's 7:44 marked a new course record. Maravilla finished in 8:01 and Japan's Yoshikazu Hara was third in 8:12. Michael Wardian ran 8:32 for fifth.
In the women's race, New Zealand's Ruby Muir was unmatched on her home trails with a 9:02 winning time. She finished eighth overall and also cut a huge chunk of time from the previous course record. Ruth Croft, a fellow Kiwi now living in Taiwan, and Spain's Núria Picas were second and third in 9:14 and 9:40, respectively. Joelle Vaught was the lone American inside the top 10 with an eighth place 10:24.
iRunFar covered the race live. Catch up on more in our results article, and the balance of our coverage.
MSIG Sai Kung 28k and 50k – Hong Kong
These Sai Kung races served as the inaugural Asia Skyrunning Continental Championships. Japanese runners Dai Matsumoto and Yoshihito Kondo went one-two in the 28k Skyrace, finishing in 2:49 and 2:51, respectively. Mountain-running legend Marco De Gasperi of Italy overcame a wrong turn to gain a third-place podium position in 2:54. Elisa Desco, of Italy, edged France's Stephanie Jimenez by 43 seconds at the front of the women's race. Both clocked 3:41.
Nepalese runners Samir Tamang and Mira Rai won the men's and women's long-course event, finishing the technical 50k track in 4:48 and 5:39, respectively. Both were dominant in scoring 13- and 21-minute wins. American Luke Nelson finished sixth and was absolutely surprised at the course conditions.
"True mountain running exists here just 40 minutes from the city! I've raced a lot of very tough races, and this one ranked right up there," he said.
2011 world mountain running champion Kasie Enman earned a third-place finish in the women's race in 6:13. Reached in the airport on Saturday night, Enman said, "It was a true sufferfest of a race yesterday. The course was unrelenting with a variety of challenges… everything from soft, sandy beaches to concrete, lots of stairs, technical trails, sections of thick bushes, and tons of elevation change. We're all feeling pretty trashed."
Like Nelson, she too said, "The most amazing thing is that this is all so near to the city of Hong Kong."
iRunFar covered the race live, and our results article has more details.
The Coastal Challenge – Costa Rica
South Africa's Iain Don Wauchope and Canada's Mike Murphey weren't content to let the six-day stage race be a mere beach-side vacation. The two battled to course records each day with Murphey ultimately succumbing to dehydration and not finishing the event. Americans Karl Meltzer and Joe Grant took part, with Meltzer finishing fourth and Grant fighting to finish against a badly sprained ankle. After leading the event early on, Anna Frost did not finish due to injury. Costa Rica's Veronica Bravo gained the victory and Nikki Kimball finished second.
U.S. Cross Country Championships – Boulder, Colorado
Pat Smyth, a Nike Trail Elite team member and winner of the last two XTERRA Trail Run World Championships, finished fifth in the 12k race and earned a prized spot on the national team that will compete at cross country worlds in China late next month.
Joe Gray, a perennial member of the U.S. Mountain Running Team, was 14th and Sage Canaday, as part of his build toward the LA Marathon, was 29th.
Simon Gutierrez, a multiple-time winner of the Pikes Peak Ascent and Mount Washington Road Race, finished third in the masters 8k.
Other Races
Beverley Anderson-Abbs, 50 years old, ran 6:18 to finish first overall at Sacramento's Jed Smith 50 Mile.
Less than a minute separated Christian Messerschmidt and Rob Gannett at South Carolina's Mill Stone 50k, with Messerschmidt finishing on top in 4:26. Elizabeth Minnick was the first female in 5:02.
Troy Shellhamer and Jessie Miller hit their local Kentucky trails for the Louisville Lovin' the Hills 50k, finishing first in 4:41 and 5:45, respectively.
A week after the Rocky Raccoon 100, those same Texas trails hosted the Rocky Raccoon 50 Mile. Winners were Derek Blain in 6:50 and Anabel Pearson in 7:54.
El Cruce is a three-day 100k stage race through the Andes Mountains between Argentina and Chile.  This year's solo division was won by Brazil's Ernani Souza and Argentina's Luciana Urioste.
Next Weekend – Black Canyon Trail 100k
Arizona's Black Canyon Trail 100k will be the second Montrail Ultra Cup race in as many weeks. Just over two months after giving birth to daughter, Maya Jo, 2013 Ultrarunner of the Year Michele Yates will return to racing.
"I don't expect to be 100% next weekend, but I'm thinking I can still hold my own," Yates said. While acknowledging some lost speed and endurance, she insists, "I will run it how I always run, to my current potential. If I get into trouble, well, then I will try to make adjustments at that time and learn my lesson if I fail." Like so many others seeking out Montrail Ultra Cup races, Yates too hopes to earn a qualifier to Western States. "The mountains are calling my name and it would be a blessing to run the most traditional hundred, and hopefully with Gordy (Ainsleigh) still on the course, too!"
Yates is likely to see strong challenges from Kaci Lickteig, Sonja Wieck, Angela Shartel, Gina Lucrezi, Caroline Boller, and Leslie Howlett.
In the men's race, Pennsylvania's Michael Daigeaun sits atop the pre-race UltraSignup rankings. The 35-year-old has a long string of victories at Mid-Atlantic state races and anticipates his "western" debut.
"I'm definitely looking forward to facing some different competition. I have a lot of respect for the runners out West, but I wouldn't necessarily say the competition is any stronger than on the East Coast. I'd say we are equally as strong. Collectively our talent set might be a bit different since the terrain we have is unique to our portion of the country. However, I'm actually glad to be running some trail that is not as technical as some of the boulder fields here in Pennsylvania. Hopefully I have a good day out there and don't embarrass us East Coasters," Daigeaun commented.
Of the three Montrail Ultra Cup races thus far, Black Canyon looks to have the most competitive men's field and Daigeaun will be joined by Jacob Puzey, Ryan Ghelfi, Kalib Wilkinson, Catlow Shipek, Hal Koerner, and Chris Price.
Next Weekend – Moab's Red Hot 55k
After missing last year's race, course-record holder Rob Krar returns to Utah's red rock. Krar's 3:44 finish from 2013 is over 11 minutes faster than anyone else ever at the increasingly competitive race. He'll be challenged by 2014 champion Alex Nichols. The women's race is likely to be a battle between Petra McDowell, Kerrie Bruxvoort, Melody Fairchild, and Alissa St. Laurent.