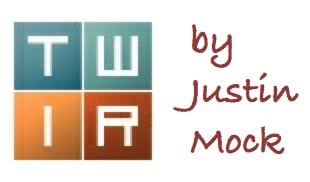 An Altra Golden Ticket race at the Sean O'Brien 100k in California and three U.S. national championships–in trail ultrarunning, cross country, and ski mountaineering–headlined this weekend's card. All are among the highlights in this week's column.
SEAN O'BRIEN 100K – MALIBU, CALIFORNIA
A Golden Ticket race, the top-two finishers were awarded automatic entry to the Western States 100.
Men
Already registered for the San Diego 100 Mile, look for Christopher Wehan to change plans. He won the third running of the 100k race here in 8:24. Wehan was also almost an hour faster than his own 2015 Sean O'Brien 100k result. However, this weekend's course had been changed significantly as a result of previous weather and course conditions.
Ryan Kaiser earned a repeat trip to Western States with a second-place finish. Kaiser finished in 8:30, despite doing most of his training on a treadmill. In 2015, he was 11th at States.
Foiled by a wrong turn at an earlier Golden Ticket race, Bob Shebest finished in the hard-luck third-place spot at 8:49.
Other men's finishers of note included:
Brett Hornig — 5th, 9:04
Ruperto Romero — 7th, 9:19
Joe Uhan — 9th, 9:48
Women
It doesn't seem that long ago, but it was in late 2012 and early 2013 when Emily Harrison started racing ultras and finished seventh in her debut 100 miler at Western States in 2013. Still just 30 years old, Harrison is expected back on the Squaw Valley start line after winning her Golden Ticket with a 9:56 finish.
Sabrina Stanley, fourth at last year's Leadville 100 Mile, earned the second Golden Ticket with a 10:19 runner-up finish. Janessa Taylor was third in 10:49.
The next Golden Ticket race is the February 18 Black Canyon 100k in Arizona.
ROCKY RACCOON 100 MILE – HUNTSVILLE, TEXAS
Men
13:39, James Stewart (U.K.) ringed Huntsville State Park five times as the winner of the race's 25th edition. The Scot averaged 8:11 per mile and split laps of 2:25, 2:29, 2:49, 2:50, and 3:03. The finish ranks just outside of the race's top-10 all-time.
Ronnie Delzer and Matt Urbanski were second and third in 13:44 and 14:04, respectively.
The race was also the USATF 100 Mile Trail National Championships, and that race within a race made Delzer a national champion. A new name to this column, Delzer was fifth at the Rocky Raccoon 100 Mile in 2015 in 14:15. He appears to race infrequently, but was also ninth at the 2016 Gorge Waterfalls 100k.
Urbanski is thought to be a U.S. citizen, though perhaps not a USATF member, both requirements for placing in USATF national-championship events. Consequently, fourth-place Mario Mendoza was second in the USATF rankings at 14:41, and fifth-place Chad Lasater was third among USATF entrants at 15:28.
Notable drops included early leader Zach Bitter, who was felled by an ankle injury, and the leader at 60 miles, Mario Macias.
Women
2016 race winner Sabrina Little repeated as women's champ. Though well off her 14:55 run from last year, Little's 16:50 was far and away the day's best. She clocked intervals of 2:38, 2:46, 3:00, 3:36, and 4:48. Even with that challenging last lap, Little was over an hour better than second. Like men's USATF winner Delzer, Little too won the lion's share of the $4,000 prize purse. She is next registered for April's Lake Sonoma 50 Mile.
Shandra Moore and Ashley Truan were second and third, in both the race and the USATF standings, at 18:16 and 19:22.
The next USATF mountain, ultra, trail national championships is the February 18 FOURmidable 50k in Auburn, California. The race is the USATF 50k Trail National Championships.
USATF CROSS COUNTRY CHAMPIONSHIPS – BEND, OREGON
Four African-born Americans swept the front positions in the senior men's race. Of that group, Leonard Korir finished first in 30:11 on the 10,000-meter course. Korir, a 2016 Olympian, is riding a hot streak that's now resulted in three-straight impressive wins.
A number of former U.S. Mountain Running Team members, and others familiar to the trail community, also took part in the exceptionally competitive race.
Joe Gray — 9th, 31:02
Max King — 13th, 31:32
Patrick Smyth — 31st, 32:28
Andy Wacker — 33rd, 32:43
Steve Slaby — 73rd, 36:49
Women's winner Aliphine Tuliamuk was almost a minute in front with a 34:24 finish. Believed to be the only woman in the field with strong trail or ultra ties, Gina Slaby was 31st in 40:04.
OTHER RACES
Arrowhead 135 Mile
Favorable trail and weather helped to spur record finish times and numbers among the 156 starters of the Arrowhead 135 Mile in northernmost Minnesota. At the end of the winter adventure, 76 cyclists, 38 runners, two kick-sled runners, and seven skiers went on to finish under 60 hours. Both of the men's and women's bike winners set new records, and the men's bike event was decided by a single second. Scott Hobert was the first racer to finish on foot, and he used a kick sled on his way to a 30:32 result. Gavin Woody was the first run finisher in 36:01, and Carla Goulart (Brazil) was the women's best in 44:05. Full results.
Fort Ord Trail Run
David and Megan Roche swept Inside Trail's Fort Ord Trail Run 25k in the San Francisco Bay Area. David kicked past Sanereab Gebrekdan for a 12-second win, both finishing in 1:31. Megan was fifth overall in 1:51, 16 minutes ahead of second-place Valerie Caplan. Giles Healey and Francesca Conte won the 50k in 4:04 and 4:54, and Michael Jimenez and Dorian Momsen led the 100k event in 9:50 and 12:23, respectively. Full results.
Orcas Island 50k
Just three weeks after finishing third at the HURT 100 Mile, Masazumi Fujioka repeated as winner of Washington's Orcas Island 50k. He finished in 4:56. Women's best Rachel Drake ran the island loop in 5:29. Full results.
White Rock 50k
Victor Brown and Alison Jumper led Arkansas's "no fees, no frills, no wimps" White Rock 50k in 4:10 and 5:21, respectively. Full results.
Bristow Trail Run 50k
The Bristow Trail Run 50k in Oregon had just six finishers on its Elijah Bristow State Park course, but up front was familiar name Zach Gingerich in 4:13. Full results.
Jed Smith Ultras
Heavy wind and high water forced a course reroute for Sacramento, California's Jed Smith Ultras. Still though, the show went on. Over 50 miles, Adolfo Andrade and Joy Toyias won in 6:39 and 8:47, respectively. Fifty-year-old Billy Mertens edged 52-year-old Jean Pommier in the 50k, 3:16 to 3:19. Emi Yasaka won the women's race in 4:10. Full results.
9 Dragons Ultra
Hong Kong is turning into a trail running mecca! This first-year event brought an international group to its 50k and 50 mile races. Vlad Ixel (Australia) and Elsa Jeandedieu (France) won the 50k race in 6:51 and 8:02, and over 50 miles it was Kazufumi Oose (Japan) and Sayaka Matsumoto (Japan) that set the inaugural year record with 10:48 and 13:55 finishes. With races on separate days, runners had the chance to double and Casey Morgan (U.K.) and Marie McNaughton (New Zealand) won the 50/50 in 16:51 and 19:28, respectively. Full results (when available).
El Cruce
Celio Augusto Rosa and Fabricio Henrique Barbosa, both of Brazil, teamed to win the Argentinian stage race El Cruce. The pair finished the three-day crossing in 9:15, just over 90 seconds better than Daniel Simbron and Pablo Ureta, both of the host country. In the solo class, Remigio Huaman (Peru) won in 9:03. For the Americans, Jorge Maravilla was sixth in 9:28. Carolina Tania Diaz Estevez (Argentina) led the women's solo class in 11:01. Full results.
U.S. National Ski Mountaineering Championships
The U.S. National Ski Mountaineering Championships found snow in Taos, New Mexico. Ski-ace John Gaston won the sprint final in 3:33. Rob Krar was sixth in 4:37. Janelle Smiley topped the women's race in 4:53. In the long-course team race, Gaston and Smiley were again unbeatable. Gaston joined Max Taam to win in 3:25. Smiley and Jessie Young won the women's race in 4:00, finishing fourth overall. All-around mountain men Anton Krupicka and Joe Grant were 15th here in 5:32. Full results.
NEXT WEEKEND – TARAWERA ULTRAMARATHON – ROTORUA, NEW ZEALAND
iRunFar is on site for the Tarawera Ultramarathon, and will provide live coverage of the second race of the 2017 Ultra-Trail World Tour this Saturday morning in New Zealand, which is Friday in U.S. time zones. Check out our in-depth Tarawera preview for the full story.
The men's race features a fascinating head-to-head between defending champ Jonas Buud and North American trail phenom Jim Walmsley. Gediminas Grinius, David Byrne, and many others will chase. The women's race should also be characterized by a duel between Olympian Madga Boulet and the so-fast-at-runnable-ultras Camille Herron. World-class Fernanda Maciel and defending champion Fiona Hayvice will play into the women's race.
CALL FOR COMMENTS
A few race results, including those from North Carolina's Uwharrie Mountain Run and Chile's Zolkan 4 Days, were not out at press time. Can a reader comment on the outcomes here?
What other races took place this weekend? Leave a comment with results and let everyone know.