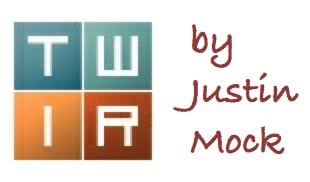 Treacherous weather derailed the Mount Mitchell Challenge in North Carolina, and calm weather aided a pair of course records at Colorado's Power of Four ski-mountaineering race. Those races and a preview of next week's Way Too Cool 50k are among the highlights in this week's column.
Mount Mitchell Challenge and Black Mountain Marathon – Black Mountain, North Carolina
For the first time in the race's 19-year history, Mount Mitchell's 6,684-foot summit went untouched. State-park officials closed the Blue Ridge Parkway in consideration of snowy conditions, and limited the 40-mile Mount Mitchell Challenge to the shorter Black Mountain Marathon course. Race officials have indicated that they will evaluate the race's timing to avoid such a situation in the future.
Making the best of it, Black Mountain local Morgan Elliott scored a 12-minute course record in the marathon. Elliott, who also won last year's Quest for the Crest 50k U.S. Skyrunning event in North Carolina, finished in 2:49. It was 12 minutes better than Bryan Dayton's previous course best that had stood since 2002. Elliott was pursued by Gabe McGowan in 2:56, also under the previous course standard. Keith Harris was a distant third in 3:14.
Anne Lundblad, a previous winner of the 40-mile race, championed the women's race in 3:37. It was the third-fastest finish on the women's all-time chart. Sara Molskness and Anne Wheatly, both from nearby Asheville, like Lundblad, were second and third in 3:41 and 3:45, respectively.
U.S. Snowshoe National Championships – Ogden, Utah
In the prized 10k race, Eric Hartmark, a former professional road runner as part of the Brooks-Hanson's group in Michigan, won his third snowshoe national championship. Racing in his first-ever snowshoe race, Zach Miller was third best in the country. Miller doubled back in the next day's half marathon–his second-ever snowshoe race–and won.
Anita Ortiz and Nikki Kimball were among the women's 10k competitors.
Results for the rest of the national championship event's distances, however, have yet to hit the web.
Full results (when available).
Audi Power of Four – Aspen, Colorado
The sixth annual ski-mountaineering race takes in all four of the Aspen Snowmass mountains over 24 miles and 10,000 feet of elevation gain. SkiMo aces John Gaston and Max Taam were unbeatable en route to a new course record 4:40, 12 minutes better than their own previous course record. It was their fourth-straight win in the event. Early leaders Scott Simmons and Paul Hamilton were second in 4:54. Rob Krar and Mike Foote teamed to finish third in 5:02, and rookie racers Joe Grant and Anton Krupicka teamed to finish 10th in 5:56.
In the women's race, Stevie Kremer and Lindsay Plant also repeated as champions, and also scored a new course record in 5:45. Sarah Kadlec and Lyndsay Meyer skied to a second-place 6:11, and in the coed race, it was Brian Tinder and Kristi Knecht on top in 5:51.
Other Races and Runs
Though the record is out of reach, Adam Kimble pressed on as part of his transcontinental run. Kimble was forced to take a few days off before resuming, but is 13 days and over 400 miles into the run.
Targeting Janis Klecker's 3:13:51 American 50k record, a mark that has stood since 1983, Camille Herron started the Cowtown 50k in Texas. After a stretch of can't-miss results, Herron felt off early and dropped from the race. Bryan Morseman and Elizabeth Northern were the race winners in quick finish times of 3:01 and 3:21. Northern had just run 2:49 at the recent Olympic trials marathon. Full results.
The Salmon Falls 50k gains 3,500 feet of elevation on a point-to-point course that finishes at northern California's Folsom Lake. Race winners were Greg Bricca and, leaping to the finish, Sally McRae in 4:06 and 4:42, respectively. Full results.
Michael Wardian took part in the World Marathon Majors Tokyo Marathon, finishing in 2:28.
At the Phoenix Marathon, Tommy Rivers Puzey was second in 2:26:58, and James Bonnett ran 2:51:23. Traci Falbo clocked 3:03:06 in the women's race. Full results.
Jason Lantz and Sarah Mikalauskas won Maryland's Hawhawha Hills 50k with 4:07 and 5:03 finishes. Full results.
New Zealand's The Hillary 80k saw Danny Garrett and Gill Fowler win in 8:38 and 9:55. Fowler's mark was two minutes inside of Beth Cardelli's previous course best. Full results.
Kilian Jornet teamed with Mathéo Jacquemod to win the two-day Altitoy Ternua ski-mountaineering race in the Spanish Pyrenees. The pair totaled 3:40:45 for the two days, finishing nine seconds ahead of the next team. Full results.
Argentina's Carrera 4 Refugios takes in some of the Andes wildest terrain. American readers may recall that Dakota Jones won the race's 2014 edition. Santos Gabriel and Veronica Ramirez were race winners in 6:59 and 8:37, respectively. Full results (when available).
Next Weekend – Way Too Cool 50k – Cool, California
It's a long list of potential top-five finishers at the coming Way Too Cool 50k. Defending champion and course-record holder Patrick Smyth will not return. Absent he, Alex Varner is an easy bet for the win, though he's coming off injury and is of uncertain fitness. Look for Varner's up-front company to come from the below group.
Dylan Bowman – 2nd at 2015 The North Face Endurance Challenge 50-Mile Championships
Chris Denucci – 2nd at 2016 Bandera 100k
Eric Ghelfi – 4th at 2015 Oregon Coast 50k
Brett Hornig – 3rd at 2015 Chuckanut 50k
Jorge Maravilla – 4th at 2015 The North Face Endurance Challenge 50-Mile Championships
Ivan Medina – 2:29 at 2015 Oakland Marathon
Chris Mocko – 3rd at 2016 Black Canyon 100k
Paddy O'Leary – 13th at 2015 The North Face Endurance Challenge 50-Mile Championships
Sam Robinson – 6th at 2015 USATF Trail Half Marathon National Championships
David Roche – winner at 2016 Pacifica Foothills 30k
Ford Smith – 12th at 2016 Tarawera Ultra
Chris Vizcaino – 8th at 2015 USATF 50k Trail National Championships
Stephen Wassather – winner at 2016 Sean O'Brien 100k
Megan Roche won last year's race in course-record time, and she is expected to be back on the start line, assuming a schedule change can be accommodated. The third-year medical student has been balancing running against a wicked six-day schedule that often has her running on a treadmill as early as 3:00 a.m.
"At 3:00 a.m., there is little margin for error–your heart rate is higher, your legs are stiffer, and your brain is still dreaming," Roche explains. Though she's somewhat adjusted to the routine, her paces are still off what she would normally see. She makes it work with a mix of very hard days and very easy recovery days.
Pressed to explain how she can train on such little sleep, Roche said, "my sleep has been pretty variant–some days I don't get home until 9:00 or 10:00 p.m. and I only get a few hours of sleep, and other days I am able to be in bed by 6:30 p.m. When I come home, I have a 15-minute dinner and organizing-for-the-next-day routine, and then I am immediately in bed."
"I find that I can stay engaged throughout the day as long as I keep moving and focus on hydration and healthy nutrition. I just need to make sure that I don't sit down for longer than 10 minutes because my eyes will naturally start to close!"
Careful to guard against over stress, Roche knows "the schedule is definitely not sustainable long term, as [husband] David and [their dog] Addie are my most important priority in life and my time with them is most important. Right now, the crazy hours should only last a couple of months, so it's possible to sacrifice sleep and personal time with an end in sight."
Roche will be challenged by the below group, and should she not be able to make the start line, it's likely the women's winner will come from this short list.
Anna Mae Flynn – 3rd at 2015 Moab Trail Marathon
Maria Gillespie – 4th at 2015 Dick Collins Firetrails 50 Mile
Penny Macphail – 2nd at 2015 Quad Dipsea
Jennifer Pfeifer – 2nd at 2016 Jed Smith 50k
YiOu Wang – 4th4 at 2015 USATF Trail Half Marathon National Championships
Next Weekend – Transgrancanaria – Gran Canaria, Spain
iRunFar has published an in-depth preview for the third Ultra-Trail World Tour event of the year.
Call for Comments
Ski mountaneering or snowshoeing, what's a better alternative for ultrarunners?
What man will best emerge from the long list of Way Too Cool entrants?