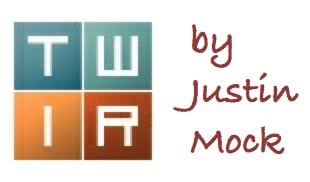 What the weekend lacked in high-profile races, it more than made up for in volume. Highlights from trail half marathons in the Pacific Northwest to desert 100 milers, and much more, are included in our This Week in Running report.
Antelope Canyon 100 Mile – Page, Arizona
Last September Janessa Taylor gained notoriety with her super-quick 16:24 at Oregon's Mountain Lakes 100. She finished her second 100 on Saturday, scoring an overall win on the Navajo land course in 19:11. Taylor's UltraSignup shows the Gorge Waterfalls 100k, Mt. Hood 50, and Cascade Crest 100 all as upcoming events. Trailing the race winner, Dallas Louden was second, first man, in 20:48.
Andy Pearson and Jennilyn Eaton won the 50-mile event in a respective 7:46 and 9:15. Trevor Hostetler and Kara Nassoiy took the 50k in 4:25 and 5:57. Scott Shine and Kelsey Gray won the 20k in 1:32 and 2:11.
Elephant Mountain 50k – Cave Creek, Arizona
Just a week after the Black Canyon 100k, race organizer Aravaipa Running was back at it with four race distances around the Cave Creek Regional Park desert trails. Bret Sarnquist was unmatched at the front of the 50k distance, finishing in 4:25 for a 14-minute buffer on second place Rick Valentine. Eric Schmitz ran 4:51 for third. Kristina Pham controlled the women's race with a 5:14 winning time. Shannon McQuaid and Jan Murawski ran 5:44 and 5:49 for second and third, respectively.
Jim McDonough and Gudrid Espenscheid won the accompanying 35k in 2:54 and 3:09.
Chabot Trail Run – Castro Valley, California
Megan Roche likes to race! Half of the prolific racing Roches, she dominated the 30k event around Lake Chabot with a first-place overall finish in 2:07. She was over 13 minutes ahead of the first man, Sel Henriq. In the long-course 50k, Chris Vizcaino just missed a sub-4 finish with a 4:00.31 chip time. Kristyn Kadala won the women's 50k in 4:23. Doug Letterman and Tiffany Verbica championed the half marathon in 1:28 and 1:47, respectively.
Everglades Ultras – Copeland, Florida
David Kilgore, a 23-year-old Southeast rising star, crushed the 50-mile field with a 6:02 winning time. Kilgore, who competed collegiately at both the University of Colorado and University of Florida, won last year's Chattanooga Mountains Stage Race, also in course-record time, and is next registered for the Georgia Death Race 68-miler, part of the U.S. Skyrunner Series.
Despite the runaway win, Kilgore said, "This was my first 50-mile race, so I would say that it went okay overall. I have been having issues with my hamstrings and they were bothering me a lot during the race."
In anticipation of tougher terrain and tougher competition at the Georgia Death Race, Kilgore "will be working on stengthening my hamstrings, quads, and stretching out my hips to make sure my body gets back on track, hopefully get this hamstring issue behind me. I will also incorporate a lot more hill work, or as much as I can get in Florida, into my training. I heard there are some nasty climbs and that the [Georgia] race is hard on the quads, so I am really trying to prepare for that. I am really excited for the challenge."
Michelle Matys was the first female to complete the Fakahatchee Strand State Park course, clocking 8:30.
Other Races
In Colombia, Joe Gray scored a seventh-place finish at the inaugural APA Pan-American Cross Country Cup as part of the gold medal-winning American men's team. Gray's status for next weekend's Caumsett 50k, the U.S. 50k road championship, is uncertain until he navigates the race and travel recovery.
Maria Dalzot ruled the Fragrance Lake Half Marathon in Washington state, finishing the scenic tour of Larrabee State Park in 1:54. In the men's race, Keith Laverty edged Aaron Poh by just 26 seconds to win in 1:45.
A small field at Arkansas's second-year Run LOViT (Lake Ouachita Vista Trail) 100k was led by PoDog Vogler in 10:28. Gia Madole was the first female finisher in 12:59.
Christopher Denucci and Denise Barchas won the Coastal Trail Runs' Montara Mountain 50k in Pacifica, California. The two finished the course around San Pedro Valley Park in 4:01 and 6:00, respectively.
Geoffrey Whitfield and Dee Goodwin won the XTERRA Georgia Thrill in the Hills 42k, clocking 3:17 and 3:44 around Fort Yargo State Park.
Next Weekend – Mount Mitchell Challenge, North Carolina
The Mount Mitchell Challenge is a 40-mile round trip up and down the highest mountain east of the Mississippi in North Carolina. Gabriel Rodriguez was expected to challenge local Shaun Pope at the front of the men's race, but conceded that an injury is likely to limit his day halfway into the race.
"I did too much and hope to run the 20 miles to the summit, but I won't be descending," Rodriguez said of his adductor strain.
A product line manager for Under Armour, Rodriguez hopes the trip still proves worthwhile. Instead of traveling to Europe for the Alps or Pyrenees to research gear, as it relates to serious vertical change, Rodriguez expects the variable temperatures and conditions of Mount Mitchell will provide his team with valuable feedback.
"We are going to plant a designer halfway up the mountain and another at the summit to take pictures and note what runners are changing into and out of as the race goes on, and see how creative runners get in order to make it through the conditions," he said. "Just looking for some great learnings from one of the best events in the U.S."
Next Weekend – Caumsett 50k, New York
The Caumsett 50k on New York's Long Island is again the USATF 50k Road National Championship. As per above, Joe Gray, the race's 2013 and 2012 champion, is not yet confirmed for this year's race.
Neither of last year's one-two, Ethan Coffey and Michael Wardian, are racing this year. Wardian, a four-time winner of the race, will instead travel to Peru for a The North Face Endurance Challenge event.
Last year's women's winner, Emily Harrison, will be back however. A year ago she thrilled with a 3:15 finish that threatened a long-standing North American record.
"Training has been different this year, so it's hard to directly compare (to last year), but overall it has been going well," Harrison said. "We've been getting back to higher volume, which is something I hadn't been able to much of in 2014." Although Harrison didn't rule out a record attempt, she acknowledged that external factors also may impact the race, "We'll see what the weather brings on race day and how that factors into race strategy."
Other News
Kilian Jornet's Cerro Aconcagua FKT proved short-lived. Just two months after Jornet completed the round trip up and down the highest peak in South America, Karl Egloff, a Swiss-Ecuadorean mountain guide, did it 57 minutes faster. Egloff also owns the Kilimanjaro speed record, a mark formerly held by Jornet.
The USATF mountain ultra trail committee announced the U.S. team to compete at this year's IAU Trail World Championships, to be held May 30 in France. This will be the fourth year of the event, although the first to be titled a world championship (versus a challenge-level event). Alex Varner, Alex Nichols, Yassine Diboun, David Laney, and Tim Tollefson make up the five-member men's team. Krissy Moehl, Anita Ortiz, and Amy Rusiecki will compete for the women. It was quickly pointed out that although five women's spots were awarded, not all were accepted. A three-woman American team will compete as a result.