Nicole Studer's American 100-mile trail record at the Rocky Raccoon 100 Mile dominated the weekend's race results. That stunning performance is highlighted below, alongside other regional racing results and a handful of news briefs. Next weekend's Sean O'Brien 100k is previewed as well.
Rocky Raccoon 100 – Huntsville, Texas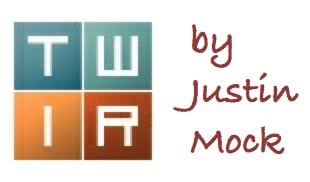 14:22:18! Nicole Studer shattered Traci Falbo's short-lived American 100-mile trail record (14:45:25) and easily outpaced Jenn Shelton's course record (14:57:18), a mark that had stood since 2007. Studer's time also (of course!) earned her a third-straight win at Rocky Raccoon and a USATF 100-Mile Trail National Championship.
It was just three weeks ago that Studer finished second at the Bandera 100k, and her entry into Rocky wasn't even assured until she negotiated the short recovery period. Her previous wins at Rocky came in 15:42 (2014) and 16:55 (2013). The calendar has just reached February, but this mark will be hard to displace when the 2015 UltraRunning magazine Ultra Performance of the Year voting begins in December.
Studer's plans now include the Western States 100 and the Ultra-Trail du Mont-Blanc (UTMB).
Get the whole story on Studer's record effort with our post-race interview.
Liza Howard was second in 15:34. Although missing her sub-15 goal, the time is an 11-minute improvement on her 2010 first-place finish. Texans took the women's podium, with Melanie Fryar earning third in 16:17.
In the men's race, Ian Sharman earned his second Rocky win and, in running 13:32:44, bettered last year's second-place time by five minutes. Just 30 miles into the race, Sharman conceded that he felt his lack of endurance, the result of limited training following a stress fracture in his right foot late last year. Typically thought to be a smart racer, he did as expected, though, and advanced through the lead group until he overtook Italy's Marco Bonfiglio near mile 85. Little-known in the U.S., Bonfiglio held on for second in 13:57. Aside from European 100-mile success, he was also fourth at last year's Spartathlon 135.
Like women's winner Studer, Paul Terranova was also second at January's Bandera 100k and also a late entrant to Rocky. Terranova finished third here in 14:05 and, as the first American, earned the accompanying USATF 100-Mile Trail National Championship title.
Other Races
Chris Calzetta finished nearly an hour ahead of his chasers at the Fort Ord 100k in Salinas, California. Calzetta ran 8:25 to Lon Freeman's 9:16 and Daniel Metzger's 9:21. Rebekah Dotson scored victory in the women's race at 13:19, just nine minutes ahead of second-place Raffaella Guastamacchio.
After jumping from a plane at 13,500 feet in Florida, Tim Schaum ran 98 more miles to total 100 in 20:45, a new course record at the second-year Skydive Ultra. Jessica Cranford was the first female in 22:41.
Amid wintry but favorable conditions, Norway's Marcus Berggren and Canada's Sue Lucas both set new course records at the Arrowhead 135 in International Falls, Minnesota. The two finished in 34:20 and 42:31, respectively.
In Washington, Kevin Douglas and Holland Gidney won the Orcas Island 25k. Douglas finished in 2:19 and Gidney in 2:42. Next weekend's Orcas Island 50k will be headlined by Gary Robbins and Jodee Adams-Moore. Robbins finished second at this race way back in 2009, while Adams-Moore has won each of the last two years and holds the women's course record at 4:46.
The Puerto Rico 150-mile Endurance Run, which is actually closer to 180 miles, goes point-to-point from the island's easternmost point to its westernmost and is a fundraiser for the local San Jorge Children's Foundation. Joe Fejes and Jared Ilegando finished together. The race director proclaimed that "Joe Fejes is officially the king of the roads of Puerto Rico."
Next Weekend
Following January's Bandera 100k, the Sean O'Brien 100k in sunny Malibu, California is the second race of the Montrail Ultra Cup. The top-two finishers will again earn entry to June's Western States 100 and as with Bandera, the women's field far outshines the men's.
"I would be honored to train and toe the line at Western States," said Magdalena Boulet. Having just won The North Face Endurance Challenge 50 Mile Championships (TNF EC 50 Mile) in San Francisco in December, Boulet is the favorite and her entrance into Western would be highly anticipated.
Boulet admits her fitness hasn't reached its peak, however. "My training is at its foundation stage right now and I'm definitely not fully ready to perform at my highest level. I took a couple of weeks completely off after TNF EC 50 Mile and then ran easy for another two weeks while enjoying the holidays and traveling to Zion, Bryce, and Yosemite [National Parks]. There will be no taper for Sean O'Brien as it's early in the season and I am just starting to ramp up my training."
Boulet is likely to be challenged by Meghan Arbogast, Darla Askew, Britt Dick, Silke Koester, Anita Ortiz, Melanie Peters, and Kerrie Wlad.
The men's race will largely be among southern California speedsters, including Guillaume Calmettes, Igor Campos, Dominic Grossman, and Jorge Pacheco. Gary Gellin, Chris Kollar, Ryan Smith, and Chris Wehan could also vie for a top-two finish. Although included on the entrant list, Chris Vargo is not racing.
News
Kilian Jornet's Summits of My Life project gained mainstream press in The New Yorker. While the article is chiefly devoted to his successful Aconcagua FKT, it also reveals new details about Jornet's planned Everest attempt. Jornet will climb from the Tibetan side, without oxygen, fixed ropes, or Sherpa assistance. Apart from the news about the climbing route, most of that was to be expected, however. Jornet's website cites 20:24 as the Everest record, and that time is the fastest ascent without oxygen, although it was set from the Nepalese side.
Rumors of the long-awaited Born to Run movie resurfaced this week. It was back in 2010 that Jake Gyllenhaal was spotted at the Leadville 100. Gyllenhaal now appears to be out, and Matthew McConaughey is in as the film's lead character. In recent years, McConaughey's roles have evolved from comedies like Surfer, Dude and Tropic Thunder to deeper characters in movies like Mud and Dallas Buyers Club and he's often been pictured running shirtless in Austin, Texas alongside Lance Armstrong.
Although Max King and Sage Canaday had already indicated their participation in March's LA Marathon, the announcement of the official elite entrant list this week revealed more trail runners, all likely in search of an Olympic Trials Marathon qualifying mark. In addition to King and Canaday, past U.S. Mountain Running Team members Megan Lizotte and Nuta Olaru, and Bay Area trail standouts Ivan Medina and Caitlin Smith are also included. The men will need to run under 2:18 and the women under 2:43 to qualify for the Olympic Trials.
The Outdoor Retailer winter market concluded in Salt Lake City last weekend. Apart from all of the shoe and gear innovations, Clif Bar's Organic Energy Food was an iRunFar favorite. The product line includes four flavors, all made with real-food ingredients, and is expected to be available to the public in February. Flavors include Banana Mango with Coconut, Banana Beet with Ginger, Pizza Margherita, and Sweet Potato with Sea Salt. These gel alternatives are likely to be a 100-mile aid station hit, with the two savory flavors being a very interesting addition to the racing-nutrition market.
As many know, runners must qualify for UTMB with a series of points gained by running other hard races around the world, and runners who accumulate enough qualifying points in the annual qualifying window are eligible to enter the UTMB (and its sister races') lottery. The Fellsman, a 61-mile race that's been taking place in northern England for 51 years, announced recently that runners are no longer able to score UTMB qualifying points by completing the 2015 and future races, as they have since 2007. The full announcement elaborates, but the short of it is that the International Trail Running Association (ITRA) has taken over 'duties' of evaluating UTMB qualifier races and they've decided to remove any race, including The Fellsman, where runners must fully navigate their way without course markings (and, thus, not using a fixed, mark trail/route), since the route cannot be verified to the standards ITRA requires.
Call for Comments (from Meghan)
Did you run the Rocky Raccoon 100 Mile this weekend? If so, how did it go for you? Tell us about your race!
Are you running one of the Sean O'Brien races this coming weekend, including the Montrail Ultra Cup series race, the 100k distance?
Are there other races or news you would like to add to this weekly update? If so, leave a comment!