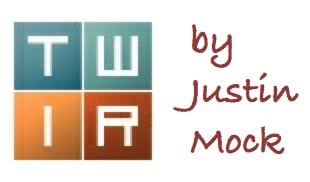 The Brazos Bend 100 Mile race in Texas was the year's USATF 100-Mile Trail National Championships, and the California International Marathon was a great chance for some trail and ultrarunners to chase a fast road time. We've got those highlights, and race news from Peru and New Zealand, and others, too. It's another manic Monday, can't hardly wait.
Brazos Bend 100 Mile – Needville, Texas
The Trail Racing Over Texas Brazos Bend 100 Mile was the year's USATF 100-Mile Trail National Championships, but the attention here was really on fast times.
Men
There are alligators at Brazos Bend State Park, and they can run up to 20 miles per hour. They wouldn't keep up with Pat Reagan for long though. Dude ran 12:21. Terrain classifications are perhaps flexible these days, but Reagan's time ranks ahead of Jonas Buud's 12:32 at the 2010 Täby Extreme Challenge 100 Mile and Ian Sharman's 12:44 from the 2011 Rocky Raccoon 100 Mile but is behind Zach Bitter's 12:08 at the 2018 Tunnel Hill 100 Mile for fastest 100 miler on trails, ever. Not only that, but ultra super fan Steeltown Runner ranks Reagan's run as the 23rd-fastest 100 miler ever across all surfaces.
Reagan did this too just six weeks after winning the Javelina Jundred, and he was eighth at the Western States 100 earlier this year too. Awards season is coming up, and Reagan looks deserving of a spot in UltraRunning Magazine's (North American) Ultrarunner of the Year rankings.
Overshadowed by Reagan's quick pace, Ryan Montgomery ran sub-13 hours too. He finished second in 12:59, beating the buzzer by 14 seconds. Past USATF champ Ronnie Delzer was third in 13:29.
Women
Julie Kheyfets came back to the six-loop Brazos Bend course as the defending champion, and we didn't give her any love in last week's preview. Shame on us! Michele Yates went out quick and led much of the race, but she ran into trouble late with a potential rhabdomyolysis scare and dropped at mile 93. Kheyfets then pushed through as the race winner in 15:34. Get this, that's almost four hours better than when she won in 2018!
Age-old runner Denise Bourassa finished just on the wrong side of 17 hours, at 17:01 for second, and third-place Sarah Moore finished in 18:37.
California International Marathon – Sacramento, California
Men
The men had to run under 2:19 to qualify for the February 2020 Olympic Marathon Trials, and at the California International Marathon, Patrick Smyth did way better than that. Smyth ran 2:13 to finish third overall, and was just 12 seconds back of the race winner. That's a personal best for Smyth, bettering a mark that had stood since 2012, and is a time commensurate with the 1:02:01 half marathon he ran way back in 2010.
Some of these are loose with only an infrequent trail or ultra race result to their name, but familiar names among the later results included:
Joseph Moore – 2:17
Patrick Rizzo – 2:17
Thomas Rivers Puzey – 2:20
Keith Laverty – 2:24
Chikara Omine – 2:25
David Riddle – 2:26
Max King – 2:26
Fan Zhou – 2:28
Jacob Puzey – 2:29
Ryan Kaiser – 2:34
Jorge Maravilla does not appear to have started the race.
Women
Lauren Coury scored an Olympic Trials berth with her 2:43 finish, placing 34th.
Later results included:
Emily Kraus – 2:50
Lindsay Tollefson – 2:50
Ailsa MacDonald (Canada) – 2:51
Sarah Kadlec – 2:58
Bev Anderson-Abbs – 3:04
To cover each of the runners noted in last week's column, Allison Morgan dropped at halfway after splitting 1:21, and Heather Tanner did not start.
Other Races and Runs
Half Marathon des Sables Peru
The famed Marathon des Sables race in Morocco expanded years ago with an outpost at the Half Marathon des Sables Peru. The three-day stage race happens in the Ica Desert, and goes for 120k (75 miles). Sinesio Rafael Yanez (Spain) won for the hombres and Emily Sabo (Canada) led the women's field. The two finished in 9:18 and 11:56, respectively. Full results.
Kepler Challenge
Flooded trails forced a course reroute at the normally 60k Kepler Challenge in New Zealand, but the revised race course, about 55k long and made up of two different out-and-backs on the lower-elevation portions of the regular course, still had something of a couple swimming sections. Daniel Jones slipped and slided away with the men's trophy, winning by nearly 20 minutes in 4:25. Women's best Ruby Muir won in 5:08, more than seven minutes up on second place. Sam Tosh and Sarah Douglas took the accompanying Luxmore Grunt 27k race on it normal race course in 1:59 and 2:23. Full results.
Ray Miller 50 Mile/50k
Fire damage kept the 2018 Ray Miller 50 Mile/50k from happening, but the Malibu, California trail tour was back for 2019. Cheyne Inman and Brianna Sacks won the 50-mile race in 7:54 and 9:18, and Kevin Walker and Stacia Watson won the 50k in 5:14 and 5:26. Full results.
TARC Fells Winter Ultra
Supplemental shoe traction was a near-must at the TARC Fells Winter Ultra in Massachusetts. Runners went on an eight-mile loop four or five times for 32- and 40-mile races at the Middlesex Fells Reservation. Jason Smith and Marina Santiago won the 40-mile race in 7:05 and 8:40, and Thaddeus Subra and Kassandra Marin led the 32-mile contest in 5:33 and 6:11. Full results (when available).
Devil Dog Ultras
Karl Meltzer won his 42nd 100-miler at Virginia's Devil Dog Ultras in 19:21. The win came on his 52nd birthday weekend. For the women, it was Colleen Jay at the front in 24:56. Full results.
Cloudland Canyon 50k
It was the second Run Bum Cloudland Canyon 50k of 2019. The Georgia race is resetting dates to be a late-year race going forward. Andrew Catanese won both 2019 races, and broke his own course record with a 3:34 run this time. Paige Witherington won the women's race in 4:44, and that too looks like a new course record. Full results.
Next Weekend – Desert Solstice – Phoenix, Arizona
Whether for 12 hours, 100 miles, or the full 24 hours, Aravaipa Running's Desert Solstice track race is fast. We're unsure of each runner's intended goals, whether time or distance, but top entrants are highlighted below.
Men
Robbie Britton – 1st 2019 Wicklow Way Race
Geoff Burns – 5th 2018 IAU 100k World Championships
Mark Hammond – 5th 2019 Western States 100
Pete Kostelnick – 3rd 2019 Tunnel Hill 100 Mile
Oswaldo Lopez – 4th 2018 Badwater 135 Mile
Kyle Pietari – 1st 2019 Run Rabbit Run 100 Mile
Chad Ricklefs – 2nd 2013 Vermont 100 Mile
Scott Traer – 5th 2019 Run Rabbit Run 100 Mile
Zach

Szablewski

 – 3rd 2017 White River 50 Mile
Women
Meghan Laws – 7th 2019 Javelina Jundred
Adela Salt – 18:07 100 Miles at 2018 Desert Solstice
Suzi Swineheart – 16:37 100 Miles at 2018 Desert Solstice
There are just seven women entered in the race.
Call for Comments
Next up, you. Comments and questions are always welcome. Leave a comment to share some first-hand knowledge of the race you were at this weekend.
What other trail and ultrarunners were out and about this weekend at other events?
What do you know about the goals of the runners signed up for next weekend's Desert Solstice?