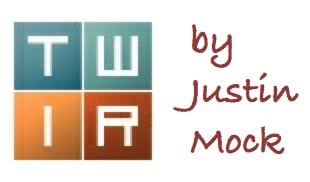 The Desert Solstice Invitational track meet highlighted a light, end-of-year weekend with a number of age-group and American records. A limited number of other results are included in this week's column.
Desert Solstice Invitational – Phoenix, Arizona
Targeting the 100-mile track world record of 11:28 and change, Zach Bitter fell just short, but did cut seven minutes from his own American record, set at this same race in 2013. Bitter raced through 50 miles in 5:33 and through 100k in 6:58. The latter time is a new 100k track American record, eclipsing a mark that had stood since 1985. He fell off 100-mile world-record pace in the second half, and collapsed on the track at 11:40:55, incredibly covering 100 miles and 402.5 laps at an average 7:01-per-mile pace.
Suffering from hamstring pain, current IAU 24-hour world champion Katalin Nagy dropped from the 24-hour race with 129 miles in 21 hours. Still, she was the women's 24-hour and women's 100-mile winner, a distance she reached in 14:48. Nagy also set a 200k track American record in 19:19:05.
This year's Badwater Ultramarathon winner, Pete Kostelnick, found immediate success in his first track and first 24-hour race. Kostelnick covered 163.5 miles, a distance than ranks fifth on the all-time North American charts, and is the second-longest 24-hour run in the world this year. 
Mark Richtman set a new 60-64 age-group 50k track world record in 3:34. He too picked up a number of intermediate records along the way.
Lookout Mountain 50
Mile

 – Chattanooga, Tennessee

Both Daniel Hamilton and Cole Crosby went under the previous course best at this southeast classic. Hamilton's 6:39 cut 12 minutes from a record that had stood since 2009, and Crosby was close behind at 6:45. John Kelly was third in 6:59:33, seconds under the 7-hour mark. The women's race was a runaway win for Anne Wheatly in 7:46. It too was a new course record, carving a whopping 26 minutes from the previous best. Francesca Conte and Kimberly Haven were a distant second and third in 9:02 and 9:38, respectively.
Other Races
Winter is prime time for Florida ultras. At the Ancient Oaks 100 Mile, race winners Sung Ho Choi and Sandra Garrett ran 20:29 and 22:07, respectively. Garrett was the second overall finisher. Full results.
Twenty-degree temperatures and dry trails made for fast times at Indiana's HUFF 50k. The top-seven men all went under four hours on the Chain O'Lakes State Park course. James Fisher and Elaine Schmeltz were race winners in 3:30 and 3:54, respectively. Full results.
Danny Tepovitch and Amy Ostrofe ran 3:27 and 3:50 to win Virginia's Seashore Nature Trail 50k. The race took place on a two-loop course in First Landing State Park. Full results.
On an indoor track in Virginia, Michael Wardian ran 2:38 to win the fourth annual Hawk Indoor Marathon.
Next Weekend – Across the Years – Phoenix, Arizona
Technically just beyond next weekend, the 24-, 48-, and 72-hour, and 6-day races will connect 2015 and 2016. Recent 12:52 100-mile man Mike Bialick headlines the 24-hour race, and past U.S. 24-hour team members Carilyn Johnson and Debra Horn will race the 72- and 48-hour events.
Other News – New Olympic Marathon Trials Qualifiers
Tim Tollefson missed the Olympic Marathon Trials qualifying mark at the recent Cal International Marathon. Just a week later and Tollefson was in, one of 47 athletes added to the field on December 11 when USATF matched the IAAF's new Olympic time standards, thereby adding one minute to the men's benchmark and two minutes to the women's threshold. Tollefson's 2:18:29 from the 2013 Cal International Marathon got him in, and for 2015 U.S. Mountain Running Team member Josh Eberly, it was a 2:18:11 finish at the 2013 Twin Cities Marathon that did the same.
Recent JFK 50 Mile winner Sarah Bard and The North Face Endurance Challenge 50 Mile Championships third-place finisher Larisa Dannis also benefited from the new standards. Bard qualified via a 2:43:16 mark at the 2013 Hartford Marathon and Dannis thanks to a 2:44:14 run at the 2014 Boston Marathon. Emily Harrison will also be back in the Trials. She ran 2:44:40 at this year's Eugene Marathon.
Call for Comments
There isn't a ton of racing taking place at this time of year, but did we miss including any standout trail or ultra races? Let everyone know in the comments.