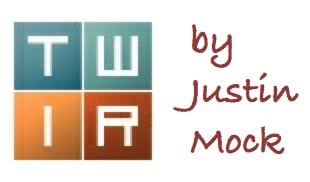 We went overboard on all things Ultra-Trail du Mont-Blanc this weekend! (Here's all of our coverage in one place.) Wondering how all of the elite entrants highlighted in last week's previews did? We have it covered. Add to that the USATF 50k Trail National Championships and the Cascade Crest 100 Mile and we've got a giant column.
Tamalpa Headlands 50k – Muir Beach, California
Second no more! After runner-up finishes at the Zermatt Marathon, the US Mountain Running Championships, and the Pikes Peak Ascent this summer, Andy Wacker finished on top and earned the USATF Trail 50k National Championship. And surprisingly, it wasn't even close.
Wacker ran 3:37 on the course that takes in the Dipsea, Miwok, and Steep Ravine Trails, while collecting 7,300 feet of elevation gain. He cut over four minutes from Alex Varner's two-year-old course record at a race that dates back to 1998.
Trailing the race winner, Patrick Smyth finished in 3:45, exactly a minute ahead of third-place David Roche. Nineteen miles into the race, Smyth was reportedly nine minutes up on the previous course best, and four minutes ahead of Wacker. Shortly thereafter a wrong turn dropped him from the lead position.
Both Wacker and Smyth will next take part in the World Mountain Running Championships in Wales on September 19.
Other familiar names in the results include Mario Mendoza (fourth, 3:50), Ben Stern (seventh, 4:01), and Galen Burrell (12th, 4:15).
In the women's race, Caitlin Smith successfully defended her local Bay Area trails, winning the race in 4:30. Smith, who ran 2:42 at June's Grandma's Marathon to qualify for the Olympic Marathon Trials, earned a $1,000 first-place cash prize.
Already second at the 2015 USATF 50k Road National Championships, which was held at March's Caumsett 50k, Emily Harrison was second again. Finishing in 4:35, she joined Smith with finish times that rank in the race's all-time top 10.
Lindsay Tollefson, also an Olympic Trials qualifier, was third in 4:48.
Cascade Crest 100 Mile – Easton, Washington
Just 15th two years ago, Jesse Lang broke through at the Cascade Crest 100 Mile. Lang, a frequent podium finisher at races throughout the Pacific Northwest, finished first in 18:23. It was the race's second-fastest finish ever, trailing only Seth Swanson's 17:56 course record.
Yassine Diboun was second in 19:15 and Pierre Loic Deragne was third in 19:33.
Any thoughts that Alissa St. Laurent may have been spent after a recent overall win at the Canadian Death Race 125k were quickly forgotten. St. Laurent was third overall, first female, in 19:25. Incredibly, she was almost two hours ahead of Darcy Piceu's course record that had stood since 2007.
Marta Fisher ran 21:55 for second and Shawn McTaggart was third in. Janessa Taylor dropped from the race after 68 miles.
Ultra-Trail du Mont-Blanc (Men) – Chamonix, France
Xavier Thévenard, the surprise 2013 Ultra-Trail du Mont-Blanc (UTMB) winner, did it again. Thévenard, of the host country, outdistanced his rivals over the race's second half to win convincingly in 21:09. His 2013 win came in 20:34, but the course this year was lengthened by a few kilometers.
Second, third, and fourth came in rapidly. Although Spain's Luis Alberto Hernando and David Laney and Seth Swanson, both of the U.S., were quite far apart for much of the race, the three were together at the end and endured a series of late passes as each made a bid for the podium. Hernando would earn his first 100-mile finish with a 21:57 mark. Laney was just two minutes back in third, and Swanson another 28 seconds back in fourth at 22:00.
iRunFar's preview initially mentioned a whopping 50-plus names. As great as the live race coverage is, most of those names are never mentioned and I'm left wondering how their races went. Apologies for any that I overlooked or couldn't locate in the results, but here's a nearly full roll call on that initial preview list:
Fabien Antolinos – 6th, 22:28
Erik Clavery – 7th, 22:45
Fracesc Sole-Duocastella – 8th, 22:53
Ryan Smith – 9th, 23:10
Alexandre Mayer – 10th, 23:44
Piotr Hercog – 11th, 24:10
Jordi Gamito – 13th, 24:32
John Tidd – 16th, 24:42
Siu Tsang – 18th, 24:56
Armando Teixeira – 19th, 25:08
Gerard Morales Ramirez – 22nd, 25:41
Sébastien Camus – 48th, 27:46
Joe Grant – 60th, 28:37
Jesse Haynes – 69th, 29:01
Dom Grossman – 79th, 29:25
The typically long list of DNFs included Sondre Amdahl, Vajin Armstrong, Robbie Britton, Jeff Browning, Sage Canaday, Tofol Castanyer, Sébastien Chaigneau, Julien Chorier, Yeray Duran, François Faivre, Anthony Gay, Dani Garcia, Ryan Ghelfi, Gediminas Grinius, Pascal Giguet, Miguel Heras, Danny Kendall, Giulio Ornati, Mika Pasero, Remi Queral-Ibanez, Rene Rovera, Carlos Sa, Ryan Sandes, and Sange Sherpa.
Those who did not start included Adam Campbell, Franco Colle, Javi Dominguez, Paul Giblin, Yoshikazu Hara, Lars Kjerengtroen, Jorge Maravilla, and Andrew Tuckey.
Jiagen Yang entered the TDS event, not UTMB, and did not finish.
Jean-Yves Rey, Ludovic Pommeret, Stephan Hugenschmidt were unable to be located in the results.
iRunFar also covered both the men's and women's races separately.
Ultra-Trail du Mont-Blanc (Women) – Chamonix, France
Wire to wire, France's Nathalie Mauclair was the best of the women's race. She started fast, and added to her lead the entire way around the mountain. Mauclair has really emerged as a global star this year, having won the IAU Trail World Championships and finished second at the Lavaredo Ultra Trail. Her 25:15 finish was over an hour ahead of second-place Uxue Fraile, of Spain, officially in at 26:29.
For perspective, Mauclair was 32 minutes better than her 2014 third-place finish, but well off Rory Bosio's 23:23 mark of a year ago. We should note that the course was lengthened this year.
Mimicking the above exhaustive review of the initial men's preview, the iRunFar women's preview included almost 40 names. See how each of those women did:
Denise Zimmerman – 3rd, 27:33
Silvia Trigueros Garrote – 4th, 27:39
Darcy Piceu – 5th, 28:38
Luciana Moretti – 6th, 28:40
Bernadette Benson – 7th, 29:40
Stephanie Howe – 8th, 30:16
Melanie Rousset – 9th, 30:17
Manu Valaseca – 10th, 30:19
Jennifer Boocock – 11th, 30:45
Sophie Grant – 12th, 31:09
Nicole Studer – 13th, 31:21
Denise Bourassa – 14th, 31:39
Mariya Nikolova – 16th, 32:57
Amelia Watts – 18th, 33:28
Lucinda Santos Sousa – 20th, 34:33
Susana Simoes – 21st, 34:33
Caroline McKay – 23rd, 34:50
Sally McRae – 35:25
Virginia Oliveri – 37:23
Ronda Sundermeier – 37:26
Amy O'Connell – 39:01
Maddy Hribar – 39:01
Yolanda Fernandez del Campo – 44:50
Key drops from the women's field included Ester Alves, Lisa Borzani, Francesca Canepa, Xari Adrian Caro, Caroline Chaverot, Gill Fowler, Fernanda Maciel, Sarah Morwood, Claire Nedelec, Nuria Picas, and Amy Sproston.
Shona Stephenson did not start and Christine Bernard could not be located in the results.
iRunFar also covered both the men's and women's races separately.
Ultra-Trail du Mont-Blanc (Other Events) – Chamonix, France
The giant festival of events that surround UTMB included a number of races on the undercard. In the 101k Courmayeur-Champex-Chamonix (CCC), Americans Zach Miller and Tim Tollefson went an impressive one-two. Miller finished in 11:53 and Tollefson in 12:06. France's Nicolas Martin chased to third in 12:16.
In the women's CCC, New Zealand's Ruth Croft handed American Magdalena Boulet her first ultra loss in a long time. Croft, who looks to be just 26 years old, has a similar background to Boulet having competed internationally in cross country previously. In ultras, she was second at the Tarawera 100k earlier this year and more recently she was eighth at Sierre-Zinal. Croft finished in 12:54 to Boulet's second-place 14:02. Spain's Laia Canes was third in 14:43.
A 53k Osieres-Champex-Chamonix (OCC) was also held and saw Spain's Marc Pinsach edge out France's Sylvain Court. The frontrunners clocked 5:21 and 5:23. American Dylan Bowman was ninth in 5:49. France's Celia Chiron was victorious in the women's race at 6:41.
Other Races
Wildly scenic and with 10,500 feet of elevation gain, Adam Campbell won British Columbia's TrailStoke 55k in 5:47. Full results (when available).
Colorado's Breck Crest Mountain Marathon falls a few miles short of the marathon distance, but makes up for it with almost 4,700 feet of elevation gain and extended stretches above 12,000 feet. Joe Gray was the class of the men's field, finishing way in front at 3:05. Josh Arthur, likely in a tune-up for the upcoming Run Rabbit Run 100 Mile, was second in 3:29. Jeanne Cooper was the women's victor in 4:20. In the accompanying half marathon, Brandon Birdsong, a 1:04 road half marathoner, topped past U.S. Mountain Running Team member Tommy Manning. The two finished in 1:45 and 1:48, respectively. Rachel Cerny controlled the women's race in 2:17. Full results.
Jace Ives and Roxanne Woodhouse won the Castle Peak 100k in Truckee, California, finishing in 10:53 and 13:02. Full results.
A $1,000 first-place prize brought Kenyan competition to the Nebraska State Fair Marathon. A year after winning, Kaci Lickteig was second in 2:57. Full results.
Michael Wardian overcame sickness to finish seventh in 11:15 at the first-year Andes Race 80k, a challenging loop in the Peruvian mountains.
Washington State's Plain 100 Mile was cancelled due to the wildfires in the area.
Dave Ruttum is the latest Nolan's 14 finisher. Going southbound over 14 Colorado peaks reaching above 14,000 feet, and over roughly 100 miles, Ruttum reached the trailhead in 55:38, believed to be a new FKT.
Next Weekend – The Rut 50k – Big Sky, Montana
iRunFar will preview the Skyrunner World Series event separately. Stay tuned!
Other Trail and Ultra News
This year's The North Face Endurance Challenge Championship 50 Mile (TNF EC 50 mile) in San Francisco will double as the first USATF Ultra Team Invitational.
The press release reads, "Elite entries at the first Invitational are capped at 75. The [USATF] Mountain, Ultra, Trail committee is extending team invitations to the athlete managers of the targeted sponsors. The initial sponsors targeted are those that have made a commitment to furthering the sport of ultrarunning by sponsoring athletes as well as races."
Team entries will be accepted until October 15. The race is scheduled for December 5.
Each team will be allowed up to 10 competitors with the team's top-three men and top-three women scoring in separate men's and women's races.
The 2016 Ultra Team Invitational will be held at the Lake Sonoma 50 Mile and the 2017 event at The Rut 50k.
Questions on the event can be directed to Kami Semick, a member of the USATF MUT council, at [email protected].