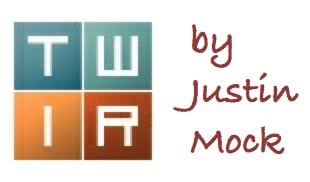 The Badwater 135, a pair of Skyrunning races, the finale of the La Sportiva Mountain Cup, and the long-time Angeles Crest 100 topped the weekend slate. Highlights from each of these races and many more are included below.
Badwater 135 – Furnace Creek, California
A year after being forced from Death Valley National Park, the Badwater 135 was back on its original course from Badwater Basin to the base of Mount Whitney, with an evening instead of morning start. The time change, to avoid running in Death Valley during the day, resulted in fast winning times with Pete Kostelnick and women's champ Nikki Wynd both the fourth fastest of their genders on the race's all-time charts.
Kostelnick, a 27 year old from Nebraska, finished in 23:27, having battled Val Nunes early in the race. Nunes's 90-mile split was 33 minutes ahead of Kostelnick, but he didn't record another split after that and did not finish. Kostelnick's win came a year after finishing 14th overall. 2014 race winner Harvey Lewis struggled to a 48th-place overall finish in 39:12.
Women's winner Wynd, an Australian, was fourth overall in 27:23. She went back and forth with 2014 champion Alyson Venti before Venti dropped from the race near mile 90. Mirroring the men's race, Venti's 90-mile split was 14 minutes ahead of the eventual race winner's. Race legend Pam Reed was second, 12th overall, in 31:24.
Of the race's 97 starters, 79 reached the finish. Included in that select group was Shannon Farar-Griefer. The 54 year old completed the event for the sixth time, and did it while fighting multiple sclerosis. Pictures earlier in the week showed her left arm in a sling and a pre-race Runner's World article revealed recent falls. Her finish, in the face of MS, is perhaps the story of the race. Learn more about Shannon in our WeRunFar profile of her from last fall.
Tushar Trail Run – Beaver, Utah
Both the 93k and the marathon-distance Tushar Trail Runs were part of the U.S. Skyrunner Series. The long course was part of the Ultra division, while the marathon was included in the Sky class.
A week after finishing second at the U.S. Mountain Running Championships, Kasie Enman was victorious in the marathon in 5:03. She finished the challenging loop, not far from Bryce Canyon, ahead of Rachel Cieslewicz in 6:06 and Susanna Messinger in 6:47.
Timmy Parr's race-heavy summer continued. He topped the men's marathon in 4:11. Lars Kjerengtroen and Arthur Degraw ran 4:16 and 4:33 for second and third, respectively.
In the long-course 93k, Mark Hammond, this year's winner of the Squaw Peak 50 Mile, ran 11:43 to win the inaugural year race. Dominick Layfield and Timothy Olson also earned podium positions in second and third.
Tennessee's Sarah Woerner won the women's race in 13:39. Emma Horton and Lori Enlow rounded out the women's podium a big gap back in a respective 16:23 and 16:53.
Tromsö Sky Race – Tromsö, Norway
Over the course of 45k and on a sea-to-sky route that includes two major peaks, the U.K.'s Jonathan Albon, who looks to be championship-level obstacle-course racer both in the States and in Europe, surprisingly put 17 minutes on Spain's Luis Alberto Hernando. Albon finished in 6:08, with Hernando second in 6:25 and Norway's Rolf Einar Jensen third in 6:28.
Co-race director alongside Kilian Jornet, Emelie Forsberg doubled up on directing duties to win the women's race in 7:09. Nepal's rising star Mira Rai was second in 7:23 and Norway's Malena Haukoy ran 7:31 for the final podium position.
In the accompanying Vertical K, Forsberg eeked out a one-second win over Tromsö local Yngvild Kapsersen. The pair finished in 43:41 and 43:42, respectively. Norway's Stian Hovind-Angermund won the men's race in 35:20.
Angeles Crest 100 Mile – Wrightwood, California
From Wrightwood to Pasadena in the heat, Erik Schulte and Ashley Nordell won the old-school Angeles Crest 100 Mile. Schulte moved into the lead only in the final miles, overtaking then leader Michael Carson. The two would finish first and second in 19:46 and 20:14. 2014 race winner Ruperto Romero was third in 20:44.
After threatening Pam Smith's 21:04 course record for much of the day, Nordell finished the point-to-point race in 22:35. She was followed by Jenn Benna and Dawn Poole in 23:24 and 24:40.
Jupiter Peak Steeplechase 15 Mile – Park City, Utah
After a bunch of near misses in other La Sportiva Mountain Cup races, Matt Kempton finally topped Ryan Woods. The two were only second and fifth here though, and it wasn't enough for Kempton to overtake Woods for the series win.
Kempton reached 9,998-foot Jupiter Peak first, topping out in 59 minutes, but couldn't hold the lead to the downhill finish. He was overtaken by Tayte Polllmann, who finished first in 1:50. Woods's finish was enough to preserve a second-straight Cup win and its $5,000 cash prize.
Pollmann, Mount Marathon Race runner-up Allie Ostrander, and others were just named to the U.S. Mountain Running junior team.
Mimicking the men's race, Marta Larsen topped out on Jupiter Peak first, but was hauled in by Sarah Kjorstad. Kjorstad finished in 2:22 with Larsen four minutes back. Kjorstad also finished second in the Cup rankings.
Maria Dalzot, who did not contest this race, was the women's Cup winner. Since the Cup's inception in 2009, she is only the second woman to win, as Megan Kimmel dominated the 2009 to 2014 editions.
iRunFar covered the Jupiter Peak Steeplechase live on Saturday and will publish a lengthy wrap up of the Mountain Cup and Jupiter Peak on Tuesday. Check back!
Other Races
Erick Kuhlman and Neela D'Souza were victorious at Virginia's Dahlgren Heritage Rail Trail 50k in 3:59 and 4:14. Full results.
Already the race's 2013 champion, Alissa St. Laurent cut over two hours from that finish to win this year's Canadian Death Race 125k. With 13:53 on the clock, St. Laurent was the first female, and first overall finisher, incredibly 87 minutes ahead of her closest chaser. Full results.
Ian Sharman, Ryan Bak, and Mario Mendoza joined a 12-man team to finish the 216-mile, 36-stage Cascade Lakes Relay in 21:46, averaging 6:02 per mile on a challenging route through the Oregon mountains. Full results.
Count Montana's HURL Elkhorn Endurance Run and Utah's Kat'cina Mosa 100k as other races we're hoping our readers can help to fill in the gaps on. We know Leslie Howlett won the Kat'cina Mosa women's race in 13:49, but do you have results for the rest of the podiums of these races?
81.62 miles in 12 hours, David Staley is the new Guinness Book of World Records record holder for the most miles run on a treadmill in 12 hours. Staley, who recently relocated to Colorado from New York, was motivated to break friend Denis Mikhaylov's short-lived 80.53 mile record.
Ryan Smith won the first-year Pikes Peak Ultra 50 Mile in Colorado Springs, Colorado. Smith's wife, Silke Koester, teamed with Rocky Mountain Runners clubmate Kerrie Bruxvoort to finish together at the front of the women's race. Full results (when available).
Fresh off his fifth-place finish at the U.S. Mountain Running Championships, JP Donovan is believed to be the winner of the first-year Aspen [Colorado] Red Bull Rise, a radical race that sent runners up a ski hill by foot and back down by gondola, over and over for 12 hours. Anna Mae Flynn, who like Donovan also won this year's Montrail 6k Uphill Challenge a day before the Western States 100, was thought to have been leading the women's race late. The event, which was cancelled last year due to lack of interest, paid out a $1,250 first-place prize. Full results (when available).
Not to dominate this column with Colorado races, but at the second-year Ouray 100 Mile, on a new wildly tough course, just nine of 45 starters finished the race. Graham Johnson was on top in 35:04. Preliminary results.
New Mexico's Taos Ski Valley Up and Over 10k crowned locals Tim Hayes and Emma Patterson as winners. Hayes finished the race, which has previously been in the La Sportiva Mountain Cup, in 59:55, while recent high-school grad Patterson was using it as a training race for the Imogene Pass Run.  Full results (when available).
The Triple Crown of Pack Burro Racing includes three races on consecutive weekends in Fairplay, Buena Vista, and Leadville–all Colorado mountain towns. For the second-straight week, George Zack and burro Jack finished first. Their 27-second victory, again over myself and burro Yukon Jack, came on a 13-mile course in 1:41 thanks to a six-flat penultimate mile, and then a masterful dance through the closing singletrack. The Triple Crown of Pack Burro Racing, earned as a result of three consecutive wins, has eluded Zack in previous years. He'll seek that crown next weekend at the Leadville 22-mile race.
Next Weekend – Angels Staircase 60k – Carlton, Washington
Update 8/4/15: For the second straight year, the race has unfortunately been cancelled due to wildfires.
The Angels Staircase 60k is the fifth race in the U.S. Skyrunner Series Ultra division and will award a $1,000 cash prize to each of its men's and women's winners.
The race was cancelled in 2014 due to wildfires, but 2013 winners and course-record holders Mario Mendoza and Jodee Adams-Moore are both expected to return.
Mendoza will be challenged by red-hot Ben Stern, who will be just two weeks removed from his course-record run at the Siskiyou Out Back 50 Mile. Only 24 years old and a recent college graduate, Stern's impressive first year in ultras has also included a third at the Gorge Waterfalls 100k and a win at the Miwok 100k.
Also expected up front are Josh Arthur, David Laney, Matt Shyrock, and Uli Steidl. Arthur was second at the recent Audi Power of 4 50k in Aspen, Colorado.
Adams-Moore will be pressed by Larisa Dannis, and by rising star Ashley Erba. Erba won that Power of 4 50k and should she also win here, she'll be in line for a minimum $3,000 U.S. Skyrunner Series prize. That amount could balloon to $5,000 with a win at the Flagstaff Sky Race series finale.
Also included on the women's entrant list are Devon Yanko and Kristina Pattison. Yanko most recently ran 2:56 for second at the July 26 San Francisco Marathon, while Pattison was eighth at the Power of 4 event.
Next Weekend – Discrete Peak Series – Alta, Utah
The four-race Discrete Peak Series gets underway August 9 in Alta, Utah. The first race is 5.9 miles and climbs 2,545 feet before racing back downhill. The field will be split between sport, expert, and pro classes, with pro runners competing for a $1,000 first-place prize. Although not yet listed among the registered entrants, 2015 U.S. Mountain Running Champion Morgan Arritola has indicated that she'll participate. Professional XTERRA triathlete Emma Garrard will provide a challenge, and in the men's race, Olympic Trials qualifier Brett Hales and uphill ace John Tribbia are likely to find themselves near the front.