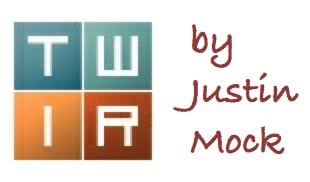 Perhaps the biggest weekend of the summer, or at least in terms of this column, we've got the Leadville Trail 100 Mile, the Pikes Peak Ascent, the Squamish 50, Matterhorn Ultraks, and several other races included as highlights.
Leadville Trail 100 Mile – Leadville, Colorado
Men
In 2015, Mike Aish set a quick early pace only to later be rolled up by Ian Sharman, with Kyle Pietari finishing second. Insert Max King in Aish's place and this year's race played out much the same. Sharman repeated as men's winner in 16:22. Also winning in 2013, it was Sharman's third victory here, and his fastest yet. Second for the second straight year, Pietari finished in 18:16. Remarkably, he was within 45 seconds of his 2015 time.
Luke Jay finished in 18:31, good for third.
King, who led Sharman by 28 minutes at halfway, walked much of the final 20 miles for a ninth-place 19:50 finish.
Other familiar names in the results include seventh-place Rod Bien (19:39), Timothy Olson (21:47), Mike Aish (21:56), and Scott Jaime (23:28).
While both Aish and Jaime completed the Leadman series of running and mountain-biking races, it was Leadville local Wesley Sandoval who stole the series, and the record. Sandoval, who ran just 22:13 in last year's race, was a surprise fourth in 18:40. That finish catapulted him into the Leadman lead and cumulatively, he was 26 minutes better than Travis Macy's previous series best from 2013.
Women
It seems like it was just a few weeks ago that Clare Gallagher's name started appearing in this column. Now, the 24 year old is winner of the 34th Leadville Trail 100, and in the second-fastest time ever. Gallagher, who ran collegiately at Princeton, finished in 19:00. That time was good for fifth overall. She's also registered for September's Run Rabbit Run 100 Mile.
Maggie Walsh has spent the summer racing in Leadville and ran 21:00 for second, over three hours better than her 10th-place finish from 2013. Jen Benna was third in 21:45.
The popular event had some 650 start the "Race Across the Sky."
Pikes Peak Ascent and Marathon – Manitou Springs, Colorado
Ascent Men
After missing the race start by 30 seconds, Joe Gray quickly worked his way to the front of the pack and climbed to a sensational 2:05 ascent of the 14,115-foot peak. The country's best mountain runner over the last decade, Gray had yet to win on America's Mountain. He was just fifth in 2014, finishing in 2:13. He mastered the nontechnical, but high altitude 13.3-mile climb this year though and his 2:05 finish is the fastest climb since 1995 when Mexican runner Martin Rodriguez ran 2:04 up as part of the marathon. On the all-time chart, on the current course, Gray's time ranks sixth.
Andy Wacker, Gray's teammate on the U.S. Mountain Running Team, which will compete in Bulgaria in September, was second in 2:13. It was his second-straight year in the runner-up position. Eric Blake, the race's 2013 champion, was third in 2:15.
Eritrean runner Azerya Weldemariam was fourth and Touru Miyahara, the defending champion from Japan, was fifth.
Legendary uphill runner Jonathan Wyatt of New Zealand was 11th in 2:34, finishing as the first master's runner.
Ascent Women
Five times Kim Dobson has been the first woman to race up Pikes Peak. Dobson is uniquely skilled when it comes to thin air run-ups. Her 2012 2:24 course best is nine minutes better than anyone else has run. This year's 2:34 finish is Dobson's third fastest, and also sits just behind Lynn Bjorklund's previous course best from 1981.
As with men's winner Gray, Dobson too earned a $2,000 first-place prize.
2016 U.S. Mountain Running Champion Addie Bracy, a former steeplechaser, continued her crossover and ran 2:46 for second. Spanish Skyrunning star Laura Orgué was third in 2:49.
Michelle Hiland and Monica Folts were fourth and fifth, and Alaskan mountain runner Najeeby Quinn was sixth.
Marathon Men
Down three minutes at the summit, defending champion and race local Alex Nichols overtook Azerya Weldemariam in the final miles to win in 3:40. Weldemariam, an Eritrean who was fourth in the day prior's Ascent, finished in 3:42. While not holding form against Nichols on the punishing downhill, Weldemariam did climb to the summit impressively in 2:15 and 2:19 in consecutive days, making him the first doubler.
Darren Thomas was third in 3:47 and Galen Burrell, also a previous champ, was fourth in 3:56. Burrell was second to the top, summiting 13 seconds ahead of Nichols.
Expected to challenge for the win, previous Ascent winner Mario Macias does not appear to have started the race.
Marathon Women
Sixteen minutes ahead of her closest challenger on the summit, Kim Dobson built an insurmountable lead on the way up. Dobson, who won Saturday's Ascent in 2:34, climbed in 2:42 on Sunday. Remarkably, Dobson ran both the first- and second-fastest female Ascents of the weekend and she was of course the first female doubler. Dobson finished Sunday's roundtrip in 4:44, three minutes ahead of second-place Anita Ortiz, and again earned a $2,000 cash prize.
Kristina Mascarenas was third in 4:51.
Matterhorn Ultraks – Zermatt, Switzerland
The fourth-annual race was part of the Skyrunner World Series Sky division. Switzerland's Marc Lauenstein and Megan Kimmel of the U.S. were champs in 4:47 and 5:23, respectively. Lauenstein's mark sits four minutes back of Kilian Jornet's course record, and Kimmel trailed Stevie Kremer's best from 2014 by five minutes.
For a Skyrunning World Series event, the race was surprisingly void of familiar names behind the race winners. Lauenstein, a past winner of races like the Pikes Peak Ascent and Sierre-Zinal, was followed by Swiss countryman Christian Mathys and Nepalese runner Tirtha Tamang. The second- and third-place runners completed the 46k circuit and its 3,600 meters of elevation gain in 4:51 and 4:53.
Kimmel was a big winner with a 23-minute buffer on Czech runner Michaela Mertova, who was five minutes ahead of Célia Chiron of France.
The accompanying 30k was won by New Zealand's Ruth Croft, likely getting a final tune-up for next week's CCC 101k as part of the UTMB weekend.
The next Skyrunning World Series race is next weekend's Extreme Kima Trophy event in Italy.
Squamish 50 Mile – Squamish, British Columbia
Dakota Jones brought several of his Colorado friends with him north of the border, but in Saturday's 50-mile race, almost an hour ahead of second place, he had some of Canada's finest singletrack all to himself. Jones finished the 50-mile run and its 3,350 meters (11,000 feet) of elevation gain in 7:31:09, a new course record at the five-year-old event. (Faster times have been run a couple other times at the race, but on a slightly shorter course.) Chris Denucci and Colin Miller were second and third in 8:26 and 8:34, respectively.
Hannah Green, who set the course record at Jones's race–the Telluride Mountain Run–earlier this summer, ran 9:05 to lead the women. Scarlett Graham was second in 9:39 and Kaytlyn Gerbin ran 9:48 for third.
In the next day's 50k, Brendan Trimboli and Anna Frost were race winners in 5:12 and 5:41, respectively.
Chris Denucci ran 5:39 for fourth, becoming the first doubler, just ahead of Colin Miller. Kaytlyn Gerbin ran 6:51 for the 50k, again finishing third and making her the first female doubler.
Ultravasan – Mora, Sweden
Three years in and the 90k (56 mile) race is among the world's best. Not a mountain race, but held on a historic point-to-point route, the race is following the tradition of its better-known Nordic ski race sister.
Masters runner Jarle Risa of Norway was the surprise winner. Third in 2015, Risa won this year's edition in 6:11. Though well off the course record, the track was said to be held on a somewhat more difficult and longer stretch this year. Sweden's Fritjof Fagerlund, also a master's runner, was second in 6:16. A decade ago Fagerlund was doing research in Boulder, Colordo and, while only joining him for a single run, I for one had no idea that he was of such world-class caliber.
Pat Reagan of the U.S. was third in 6:18. British marathon star Steve Way was fourth. Masters runners would take six of the top-10 positions.
Other Americans in the field included Matt Flaherty, 12th, and Geoffrey Burns, 25th. Defending champion Jonas Buud of the host country did not finish.
In the women's race, defending champion Jasmin Nunige of Switzerland was the runaway winner in 6:54. She was 13 minutes up on second-place Sarah Bard of the U.S., who led fellow American Cassie Scallon by another 20 minutes.
iRunFar covered the race live and recapped the race in detail in its results article.
Other Races and Runs
Oregon's Waldo 100k celebrated Tyler Green and Callie Cooper as its race winners with 10:38 and 11:53 finish times. Full results.
In the Olympics, 2014 World Mountain Running Junior Champion Phillip Kipyeko ran 13:24 for 5,000 meters. The Ugandan just missed making the final.
New York state's Twisted Branch Trail Run 100k was led by Jason Lantz and Kathleen Cusick in 11:06 and 13:57, respectively. The second-year event was held on a point-to-point course in the Finger Lakes region. Full results.
Joshua Simkins and Abby Mitchell won Aravaipa Running's Silverton Alpine 50k in Colorado's San Juan Mountains in 4:22 and 5:25, respectively. The marathon race was won by Michael Versteeg and Cari Kimball in 3:49 and 5:01. Full results.
Next Weekend – Tamalpa Headlands 50k – Muir Beach, California
For the second-straight year, the Tamalpa Headlands 50k and its scenic tour of Marin County's most famous trails–Coastal, Miwok, Steep Ravine, and Dipsea–is again the USATF 50k Trail National Championships.
A $5,000 cash purse will be awarded and an additional $2,000 for a women's course record and $1,000 for a men's course record could be earned. Andy Wacker set the men's standard last year at 3:37 and the women's best dates to 2006 when Kami Semick ran 4:25. That history of the women's record is part of the reason that the women's bonus is greater than that of the men's.
Both the men's and women's winners will also earn a spot on the U.S. team that will compete at the 2017 IAU Trail World Championships, to be held in June 2017 in Italy.
Men
Dylan Bowman – 4th at 2016 Cayuga Trails 50 Mile, 4th at 2016 Lake Sonoma 50 Mile
Dillon Breen – 31:17 10,000 meters while at Chico State University (2014)
Tim Freriks – 2nd at 2016 Lake Sonoma 50 Mile
David Kilgore – 1st at 2015 Everglades Ultra 50 Mile
Jorge Maravilla – 2nd at 2016 Way Too Cool 50k
Matt Morales – 2nd at 2016 San Diego 100 Mile
Cody Reed – 1st at 2016 Miwok 100k
Sam Robinson – 2nd at 2016 La Sportiva Table Rock 30k, 3rd at 2014 Tamalpa Headlands 50k
David Roche –2nd at 2016 Aspen Backcountry Marathon, 1st at 2016 Way Too Cool 50k
Eric Senseman – 5th at 2016 Caumsett 50k
Scott Trummer – 1st at 2016 Ohlone 50k
Ben Stern – 6th at 2016 Gorge Waterfalls 100k
Alex Varner – 5th at 2016 Way Too Cool 50k
Even with 7,300 feet of elevation gain, this is sure to be a runner's race. Freriks and Reed both ran at Northern Arizona University, and Kilgore at the University of Colorado and Oklahoma State University. Look for that top-end speed to clash with Maravilla's recent 2:22 marathon fitness and Roche's willingness to push the pace at the front.
Women
Kasie Enman – 2nd at 2016 Whiteface Skyrace
Camille Herron – 1st at 2016 White River 50 Mile
Bree Lambert – 2nd at 2016 Miwok 100k
Emily Peterson – 7th at 2016 Broken Arrow Skyrace
Megan Roche – 1st at 2016 Aspen Backcountry Marathon, 1st at 2016 Way Too Cool 50k
Caitlin Smith – 1st at 2015 Tamalpa Headlands 50k
Lindsay Tollefson – 4th at 2016 Way Too Cool 50k
Smith enters as the defending champion, but it's Roche who has been unbeatable all year long.
Next Weekend – UTMB – Chamonix, France
iRunFar has previewed both the men's and women's races separately and will cover the race live.
Call for Comments
By my math, Joe Gray's Pikes Peak Ascent was 3.6% slower than Matt Carpenter's 2:01 course record from 1993. And Ian Sharman was 4.2% back of Carpenter's 15:42 Leadville course best from 2005. Which Carpenter record will fall first?
T'was a big weekend with a lot of big events, but we'd love to hear about others in the comments section below!