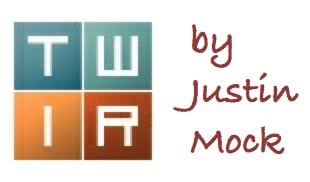 Washington's Angels Staircase 60k, which was to have been part of the U.S. Skyrunner Series, was unfortunately canceled for the second straight year due to wildfires in the area. Absent that, Switzerland's Sierre-Zinal was again a thrilling, world-class event.
Sierre-Zinal – Zinal, Switzerland
Kilian Jornet overcame an aching back in the weeks leading up to the race to win the 42nd running of the 31k route from Sierre to Zinal. He turned and waved to the crowd just before a spirited leap through the finish tape in 2:33:13.
After climbing and dropping from the mountain course, just 20 seconds separated the lead three men at the finish with Colombia's William Rodriguez second and the U.K.'s Robbie Simpson third. The two finished just behind Jornet in 2:33:17 and 2:33:34, respectively.
Joe Gray was the top American with a fourth-place 2:34:35.
In the veteran class, Colombia's Juan Carlos Cardona bested course_record holder Jonathan Wyatt, finishing in 2:35:43 and 2:36:53, respectively.
In the women's race, Lucy Wambui Murigi was completely dominant. Apart from 1:10 and 2:37 half marathon and marathon bests, and a previous win at Switzerland's Thyon-Dixence mountain race, I know little of the 30-year-old Kenyan. She finished in 2:56:48, a full six minutes ahead of second place, though still 142 seconds off of the great Anna Pichrtova's 2008 course record.
Megan Kimmel, of the U.S., was second in 3:02:08, Italy's Elisa Desco was third in 3:03:08, and Stevie Kremer, last year's winner from the U.S., was fourth in 3:04:28.
Discrete Peak Series – Alta, Utah
JP Donovan, who just earned a spot on the U.S. Mountain Running Team, finished the 5.9-mile circuit around the Alta Ski Area in 59:13. He earned a $1,000 first-place prize. Jason Dorais edged Brett Hales by eight seconds for runner up honors, clocking 1:01:32. Recent Jupiter Peak Steeplechase winner, and U.S. Mountain Running Junior Team member, Tayte Pollmann was fifth.
With Morgan Arritola not in the field, XTERRA pro Emma Garrard dominated the women's class. She climbed the steep 2,545 feet and raced back downhill in 1:20. Emily Harrington and Jennilyn Eaton trailed Garrard by three and 10 minutes, respectively.
The series continues September 3 at the Snowbird Ski and Summer Resort.
Telluride Mountain Run 38-miler – Telluride, Colorado
After five monster climbs and descents in a giant loop around Telluride, Erik Skaggs came back to town in 6:54. His winning was just over a minute off Paul Hamilton's course record, set in 2013, the race's inaugural year. Jason Schlarb was second in 7:16 and Christopher Hammes third in 7:42.
Maria Petzold dominated the women's race with a 7:52 winning time, a mark that would have cut 18 minutes from Bethany Lewis's former course best, had it not come at least partially as a result of course sabotage. Co-race director Dakota Jones reported that "somebody not only pulled flags, but re-marked the trail in the wrong direction," and Petzold missed a section of the course because of it. She was, however, still recognized as the fourth overall finisher. Rebecca Hall and Emily Warner earned the final two podium positions in 9:48 and 10:05, respectively.
Lee Finley-Blasi and Meredith Terranova won the accompanying shorter-distance Hill Climb in 1:42 and 1:49.
Bigfoot 200 Mile Endurance Run – Mount St. Helens, Washington
Nearly 58 hours into the point-to-point epic, said to stretch to 215 miles, the top six men and top woman had covered 156 miles. Gavin Woody holds a 1 hour 45 minute lead on Gennadii Terychnyi. Woody left the Klickitat checkpoint at 49:30, and his chaser at 51:15. Gia Madole is currently fourth overall, first female. She exited that same aid station at 52:14. Van Pham is second in the women's class at present, having covered 139 miles in 48:49.
Live tracking for the duration of the race is available.
Other Races
Phil McCarthy, the American record holder for 48 hours, stepped down in distance to win New York's Beast of Burden 100 Mile. He clocked a quick 15:27. William Walsh, of Toronto, won the 50 miler in 6:09. It wasn't yet clear who the women's winner for either race was. Full results (when available).
Racing in his hometown of Bend, Oregon, Ryan Bak won the Haulin' Aspen Marathon in 2:49, good for a $500 cash prize. He was 33 minutes up on his closest chaser. Full results.
The first-year Snowbowl 15k in Montana offered up a stunning loop of the race's namesake ski area. Jason Delaney topped Jeremy Wolf and Mike Wolfe for the win. The three finished in 1:05, 1:08, and 1:11. Ella Degrandpre won the women's race over fellow Missoula runners Rhea Black and Ashley Powell. The ladies clocked 1:18, 1:22, and 1:24. Full results.
The fifth annual Kanawha Trace Trail Run 50k, point to point in wild and wonderful West Virginia, was won by Andrew Helmich and Malinda Honkus in 5:15 and 5:57, respectively. Full results.
Patrick Stewart, fifth at last year's Wasatch Front 100 Mile, and Autumn Isleib won the first-year Silverheels 100 Mile in Fairplay, Colorado in 21:12 and 31:38, respectively. Full results (when available).
The 34th running of California's Skyline 50k, on the popular Lake Chabot trails, was said to have been its fastest yet. The top-three men all finished inside 3:30 with Chris Vizcaino on top in 3:26. Kimberly O'Donnell was sixth overall and first female in 4:05. Full results.
Results aren't yet posted for Wyoming's El Vaquero Loco 50k, but it was said to have been a wild event with frequent rain and hail. Perhaps a reader has some results intel?
George Zack earned the coveted Triple Crown of Burro Racing with a win on the 22-mile Leadville Boom Days course. Finishing in 3:45, it was Zack's third-straight win, adding to victories in Fairplay and Buena Vista each of the last two weekends.
Next Weekend – Pikes Peak Ascent and Marathon – Manitou Springs, Colorado
Saturday's 13.3-mile Pikes Peak Ascent climbs 7,815 feet to the mountain's 14,115-foot summit, and then Sunday's Pikes Peak Marathon reaches the same height before racing back downhill. Both races are filled with former winners.
Ascent course-record holder Kim Dobson headlines the women's field. She ran an incredibly fast 2:24:58 in 2012, and also won in 2011 and 2013. Even if she doesn't come within several minutes of her best, she is still heavily favored. Brandy Erholtz won in both 2008 and 2010, and although she hasn't been able to match Dobson in recent years, she's certain to be in the hunt for a podium finish.
In the men's short course, Andy Wacker will look to atone for a 2014 blow-up where he went from first to third in the final miles. Wacker has had an incredible year, highlighted by a second-place finish at both the World Mountain Running Association's Long Distance Championships and at the U.S. Mountain Running Championships. His strongest competition will come from Japan's Touru Miyahara, the Marathon's 2013 winner, 2012 World Mountain Running Association champion Petro Mamo of Eritrea, 2012 Ascent winner Jason Delaney, 2004 Ascent winner Galen Burrell, 1:04 half marathoner Brandon Birdsong, and longtime Pikes runners Simon Gutierrez and Peter Maksimow.
Both Dobson and Erholtz are expected to double back and compete in the following day's Marathon. Their legs will be pressed by Megan Roche.
After finishing second in the Marathon in both 2012 and 2013, Alex Nichols would love to finally win his hometown trail race. He's favored against a men's field that also includes David Roche, Rickey Gates, and Jared Hazen.
Next Weekend – TransRockies Run – Buena Vista, Colorado
The six-day stage race through the Rockies turns nine! The race starts on Tuesday, August 11 and the fun includes 120 miles and 20,000 feet of elevation gain before its finish in Beaver Creek Resort.
Top-level runners in the Run3 category include Jennifer Pfeifer and Amy Golumbia. In the full six-day event, Jason Wolfe, Adam Goucher (!), Brian Tinder, Martin Gaffuri, Kerrie Wlad, and Sara Wagner are all likely to find themselves near the front, while competing solo. Though registered, Goucher's participation is said to be not certain.
Competing as a team, past winners Rob Krar and Mike Smith will see competition from the team of Eric Senseman and Brian Condon and the team of Thomas and Jacob Puzey.
Anna Frost was also rumored to be considering participation at some level.