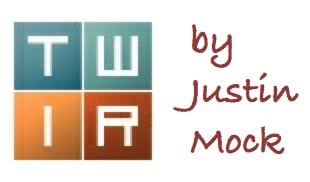 The White River 50 Mile and the USATF 30k Trail National Championships were among this week's highlights. Next weekend similarly includes a number of regionally competitive events.
White River 50 Mile – Crystal Mountain, Washington
Shaking off that hiccup at her trail-ultra debut with the Lake Sonoma 50 Mile in April, where she went out hard in the lead before lapsing back to fourth place, reigning IAU 100k and 50k world champion Camille Herron returned to her winning ways–and did it on the trails. Herron finished in 7:36, just four minutes off Susannah Beck's 2008 course best.
Men's winner Olin Berger cut 30 minutes from his 2015 finish and improved from eighth a year ago to first in 7:06. Berger's big win adds to a number of Pacific Northwest podium finishes over the last two years.
Full results (when available).
Pikes Peak Ultra – Colorado Springs, Colorado
The second-year event added a 30k (18-mile) race, which served as the USATF Trail National Championships for the distance, and that brought frequent USATF champion Joe Gray to the starting line. Racing through the Pikes Peak National Forest, Gray won his 11th national championship with a 1:47 winning time. He earned a $300 cash prize.
Gray's 2016 U.S. Mountain Running Team teammate Matt Daniels, who competed at nearby Adams State University, was second in 1:53, and local favorite Peter Maksimow was third in 1:57.
Despite a four-minute wrong turn near the race end, Megan Roche was the women's victor in 2:17. Roche, who is summering in Colorado, led former Princeton runner Clare Gallagher by 26 seconds. Amanda Basham was third in 2:21.
In the 50-mile race, Mario Macias and Amanda Morgenstern were race winners in 7:43 and 10:13, respectively. Though believed to be his first ultra, Macias is a frequent marathoner with times in the low 2:20s.
The next USATF mountain ultra trail national championships is the August 27 Tamalpa Headlands 50k in northern California.
Jupiter Peak Steeplechase – Park City, Utah
The revamped 2016 La Sportiva Mountain Cup concluded at this 15.66-mile race that gains and loses 3,000 feet of elevation on its way up and down the 10,027-foot Jupiter Peak. A $10,000 prize purse was awarded with $3,000 going to race winners Hayden Hawks and Taylor Ward.
Hawks has had a monster summer. First earning a spot on the U.S. Mountain Running Team, he then won the Speedgoat 50k, the most recent La Sportiva Mountain Cup race in Oregon, and now here. His 1:46 winning time was two minutes better than runner-up Tayte Pollman. Like Hawks, Pollman too has had a string of strong performances in 2016. Though second this year, he was two minutes better than his winning time at last year's race. Andrew Combs ran 1:51 for third.
Taylor Ward dominated the women's race. Ward, who won a Big Sky Conference championship in the 10,000 meters while competing at Weber State University, finished in 2:07. That was 18 minutes in front of second-place Daniella Moreno, who ran collegiately at UC-Santa Barbara. Holly Hansen was third in 2:28.
Other Races and Runs
It looks like Adam Russell won the Allegheny Front Trail Run 50k in Black Moshannon State Park, Pennsylvania. Can anyone report on the women's race? Full results (when available).
Matthew Leduc, of Ajax, Ontario, won the 125k Canadian Death Race in Grande Cache, Alberta in 13:04. Amber Poliquin, of Edmonton, Alberto, won the women's race in 17:17. Full results.
Michael Owen and Erika Thompson won West Virginia's sixth annual Kanawha Trace Trail Run 50k, finishing in 4:31 and 5:13. Thompson's run marked a new course record. Full results (when available).
The 78k (48-mile) SwissAlpine Marathon packs in 2,560 meters (8,400 feet) of elevation gain on a giant loop from Davos, Switzerland. New Zealand's Vajin Armstrong improved on his third-place 2015 finish to win this year's race in 6:25, finishing 16 minutes in front of defending champion Evgenii Glyva of the Ukraine. Switzerland's Jasmine Nunige repeated as women's champ in 7:05, and fellow Swiss Andrea Huser was second in 7:20. Full results.
The Tour de Monte Rosa is a popular long-haul hiking route around the Matterhorn in Switzerland and Italy. The trail will be celebrated in September's Ultra Tour Monte Rosa 116k race. Lizzy Hawker went even further, unsupported, on the circumnavigation and established a new FKT at 37 hours for the 170k (105-mile) loop that included 11,700 meters (38,000 feet) of elevation gain. It is believed that next year this longer route will also be available to racers.
Colorado runners have been racing burros, Spanish for donkey, for 68 years in the high-altitude town of Fairplay. As with all burro races, the World Championship Pack Burro Race typically comes down to a sprint finish, given the burro custom to run together. This year's race played to that trend with Kirt Courcamp and Mary Margaret burro edging out two-time defending champion George Zack and Jack burro, both finishing the 29-mile race that crests 13,186′ Mosquito Pass in 5:41. Though in his first year of burro racing, Courcamp has a family history of success in the discipline and himself holds two Leadville 100 Mile big buckles. Rocky Mountain Runners' Jon Davis teamed with Alice burro to finish third for the second straight year.
Next Weekend
The popular point-to-point Angeles Crest 100 Mile runs in southern California includes a number of past winners, including Ruperto Romero, Dominic Grossman, Jorge Pacheco, and Keira Henninger. Full entrant list.
The Altra U.S. Skyrunner Series continues at Colorado's Power of Four races. Both the Vertical K and 50k are included in the series. Two races into the Vertical K and Alexandre Picard, Max King, and Sarah Keyes lead the rankings. Picard and King are tied with each winning one event. One race into the Ultra division and Dakota Jones and, again, Sarah Keyes lead the rankings. Keyes is also fifth in the Sky division at present.
Though no longer part of the Altra U.S. Skyrunner Series, this year's Tushar 93k mountain race in Utah includes both Darcy Piceu and Jennilyn Eaton on its start list. Full entrant list.
Other Race News
Just as the popular Ronda del Cims concluded in Andorra, a tiny land-locked country in Europe, race organizers announced an even greater challenge for 2017, the 233k Eufòria race. Expected to occur simultaneous to Ronda del Cims and other races as part of that weekend, this 145-mile race includes 20,000 meters (66,000 feet) of elevation gain and will be completed in pairs on an unmarked course.
Call for Comments
It was a relatively light weekend of racing for the summer season. What events can our readers contribute to this column in the comments field?