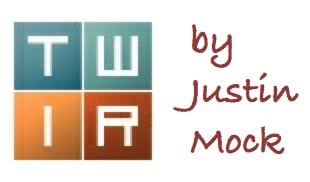 It might not sound like a lot, but it is! Five countries and eight states have results in this week's column, and a couple more are in the preview section. Let's get going!
American River 50 Mile – Auburn, California
Women
Emily Hawgood's hot streak continued with a first-place 7:23 win at the American River 50 Mile. All of the top-three women went under eight hours, and Kristina Randrup and Anna Zielaski were second and third in 7:36 and 7:59.
Pamela Ross ran 3:38 to win the 25-mile option.
Men
The men's race went down to the wire between Chris Denucci and Reed Breuer. Just 15 seconds separated the pair with Denucci sprinting to first in 6:20. Behind the two frontrunners, Jadd Martinez was a distant third in 7:02.
Scott Trummer won the accompanying 25-mile race in 3:00.
Marathon des Sables – Sahara Desert, Morocco
The 34th Marathon des Sables stage race is underway. There's a long ways to go – four more competitive stages – before the Saturday, April 13 conclusion, but the race's opening 32k is in the books and largely went as expected.
Women
It's a completely new terrain for her, but trail running ace Ragna Debats (Netherlands) is finding similar success on the sand. She won the first stage in 2:42 and built a 25-minute lead on second-place Aziza Raji (Morocco). Raji's 3:07 was followed five minutes later by third-place Laurence Klein (France).
iRunFar's Meghan Hicks started the series fifth in 3:21.
Men
Brothers Rachid and Mohamed El Morabity (Morocco) ran together until Rachid, the eldest and the defending race champion, sprinted away to win day one in 2:19. Mohamed followed just 88 seconds later, and third-place Abdelaziz Baghazza (Morocco) finished in 2:22.
Alejandro Fraguela (Spain) was the first non-Moroccan finisher on the race's opening day. He was sixth in 2:30. Julien Chorier (France) was seventh, also in 2:30.
Other Races and Runs
Umstead 100 Mile
The Umstead 100 Mile runs fast on an eight-loop course through its namesake state park in North Carolina. Sarah Aponte and Megan Alvarado dueled to 15:40 and 16:21 first- and second-place finishes, and in the men's race, it was a successful title defense for Olivier Leblond. He finished in 13:34, and that was 30 minutes better than last year. Leblond's finish ranks third best on this course. He continues to work toward the IAU 24-Hour World Championships later this year. Jim Sweeney was a quick 14:39 for second. Full results.
Brazos Bend
It's a fast course at Brazos Bend state park southwest of Houston. There were 100k, 50 mile, and 50k race options (the 100-mile Brazos Bend race happens later in the year), and there were alligators on course, too! Robin Phelps and Eric Chi won the 100k in 11:35 and 8:54. Heather Gothard and Jeff Ball won the 50 miler in 7:58 and 6:27, and Becky Lowe and Calum Neff won the 50k in 4:33 and 2:59. Both Werner and Neff set new course records. Full results.
Hells Hills
The Tejas Trails Hells Hills group of races happen just east of Austin, Texas. Fifth-mile race winners Alison Miller and Joe Schmal ran 9:11 and 7:35, and 50k champs Meredith Terranova and Gerardo Moreno finished in 6:17 and 4:45, respectively. Full results.
Ushuaia by UTMB
Ushuaia is in Argentina, but it's pretty close to the end of the world. Global adventurers Meredith Edwards and Jason Schlarb were there for the first-ever Ushuaia by UTMB ultra. Edwards won the 35k race and Schlarb won the 130k in 15:26, while Rory Bosio won the 130k on the women's side in 17:49. Word is that deep snow challenged runners further back in this inaugural event. Full results.
Oriflamme 50k
The heat is on northeast of San Diego at the Oriflamme 50k. Beata Holkovicova and Christian Vanblommestein ran 5:34 and 4:30 to win the race's 10th-annual run. Full results.
Forget the PR Mohican 50k
This one is in Ohio. The Forget the PR Mohican 50k is held inside of Mohican State Park. 2018 runner-up and 2017 race winner Lee Conner won the women's race in 6:08. And for the men, down goes the champ! Chad Trumbo had won this race for four-straight years, until Ted Bross came to town. Bross ran 4:14 to edge Trumbo by just over a minute. Full results.
Yamacraw 50k
The Yamacraw 50k just looks cool. Every year their Facebook page fills with super-scenic photos of what looks like an incredibly unique course. The Kentucky race goes point-to-point from the Daniel Boone National Forest to the Big South Fork National Recreation Area, finishing at a restored coal town. Alondra Moody and Zack Beavin won in 4:40 and 3:30, and both of those are new course records.
Shotgun Trail Blast 50k
Oregon's Shotgun Trail Blast 50k had a small field–just a single female finisher–but race winners Heather Davison and Nate Jaqua ran 5:11 and 4:23 on the forested course not far from Eugene. Full results.
Long Creek 60k
The first-year Long Creek 60k in Virginia Beach, Virginia links up all nine of First Landing State Park's trails. Mariska Kramer and Stephen Pretak were victorious in 5:34 and 4:44, respectively. Full results.
Ozark Foothills 50k
Laurel Hill and Justin Stewart won the Ozark Foothills 50 Mile in Missouri in 10:49 and 7:17. Amanda Smith and Melissa Young followed Hill in 11:44 and 12:20 to take second and third, respectively. Zach Merrin and Jeff Browning were second and third male in 7:23 and 7:32. It was the first year for the 50-mile race, but the 50k distance has a longer history. In that contest Diana Casanova and Adam Ethier won in 5:25 and 4:39. Full results.
Road Races
Sage Canaday ran 2:23:10 at the Rotterdam Marathon in the Netherlands, and Andy Wacker ran 1:06:07 at the Prague Half Marathon. In Washington DC, Michael Wardian opened the wheels up for a 53:28 sprint at the Cherry Blossom 10 Miler. Rotterdam results. Prague results. Cherry Blossom results.
Next Weekend – Ultra-Trail World Tour Triple Header
It's another three-race weekend in the UTWT. All of the 100 Miles of Istria in Croatia, the Patagonia Run 100 Mile in Argentina, and the Penyagolosa Trails 110k (68 miles) in Spain hit the calendar.
In Croatia, top female entrants include Michele Yates, though we were unable to locate a full entrant list.
It's the 10th year of the Patagonia Run, and the second for the 100-mile run. 2019 Transgrancanaria champ Pau Capell (Spain) headlines that group.
And then in Spain, look for leading contenders to include Gemma Arenas (Spain), Cat Bradley (USA), Cristofer Clemente (Spain), Mario Mendoza (USA), Cody Reed (USA), and Yeray Duran (Spain), among others. Full entrant list.
Next Weekend – Lake Sonoma 50 Mile – Healdsburg, California
The Lake Sonoma 50 Mile is always one of the year's most competitive contests. It's a Golden Ticket race too, and even better–RunFar will be there with pre-race interviews, live coverage during the race, and post-race interviews.
It's a long list of elite entrants with familiar names like Magdalena Boulet, Camille Herron, and YiOu Wang, and on the men's side guys like Max King, Dakota Jones, and Jared Hazen.
Call for Comments
Got extra info to share? Psyched for a race this week or last? Let's use the comments field below for some conversation!