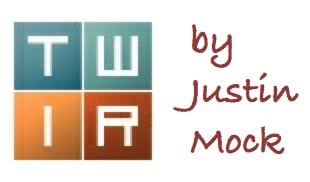 Flip the calendar, we're going into May (tomorrow!) And that means even more racing. We have recaps from two Ultra-Trail World Tour races–the Ultra-Trail Mt. Fuji and the Madeira Island Ultra-Trail, and over a dozen others, including the year's first Skyrunner World Series race, the Yading Skyrun.
Ultra-Trail Mt. Fuji – Kawaguchiko, Japan
Women
Wow, Courtney Dauwalter, she can't miss. Now five ultras into a still-young 2018, Dauwalter has four wins and a second-place finish to her record, and this one was big. Ultra-Trail Mt. Fuji (UTMF) is an Ultra-Trail World Tour race, the year's seventh, and the competition included the 2017 UTMB fourth-place finisher among others. Dauwalter ran unchallenged, winning by over two hours in 23:57.
Dauwalter still has Western States, the Tahoe 200 Mile, and the Big Backyard Ultra all on her 2018 calendar, too.
Japanese runners took each of the next 11 finish places. First up from that group was Kaori Niwa, the aforementioned 2017 UTMB fourth placer, in 26:00. She was closely followed by Kaori Asahara in 26:30.
Men
Dylan Bowman wanted this one bad, and he had to work damn hard for it. Pau Capell (Spain), this year's Transgrancanaria champ, had broken things wide open for much of the race, but Bowman was still chasing, always chasing–for 19 hours! Finally with just 5k to go, Bowman overtook Capell and triumphed in 19:21. Capell followed in 19:24. Having been limited to a short course in UTMF's last installment–2016–the win was particularly sentimental for Bowman.
Seth Swanson was third in 20:44.
Madeira Island Ultra-Trail – Funchal, Portugal
Seriously, did you know where Madeira was before the Madeira Island Ultra-Trail (MIUT) became internationally competitive? I didn't, and between Madeira Island and the Canary Islands, it's quite remarkable the level of ultra and trail racing that the islands host.
Women
I was shocked last year when Mimmi Kotka (Sweden) won TDS by a large margin, but you know what, she did it again. Kotka turned MIUT into a blowout, winning by 2.5 hours in 15:51.
Second place was Audrey Bassac (France) in 18:23, and third place was Juliette Blanchet (France) in 18:38.
Other notable finishers included:
Kellie Emmerson (Australia) – 4th, 18:52
Naomi Brand (South Africa) – 6th, 19:43
Although registered, it does not appear that Caroline Chaverot (France) started the race.
Katie Schide (USA) won the simultaneous 85k race in 10:33.
Men
Andris Ronimoiss (Latvia) gained what is surely the biggest win of his rising career. He championed the men's race in 13:57.
Ronimoiss was joined on the podium by Aurélien Dunand-Pallaz (France) and Jordi Gamito (Spain) in 14:19 and 14:22, respectively.
Other notable finishers included:
Sébastien Camus (France) – 4th, 14:26
Javi Dominguez (Spain) – 5th, 14:52
Gediminas Grinius (Lithuania) – 13th, 15:55
Timothy Olson (USA) – 14th, 16:07
Grinius conceded on social media afterward that he was likely over-raced following the recent Marathon des Sables stage race just a couple weeks ago.
Germain Grangier dipped under the 10-hour mark in the men's 85k, winning in 9:59.
The next Ultra-Trail World Tour race is the May 11 Penyagolosa Trails 109k (68 miles) in Spain.
Three Peaks Race – Horton-in-Ribblesdale, England
Talk about history, the U.K.'s Three Peaks Race celebrated 64 years in 2018. The 23-mile race runs over–you guessed it–three peaks in traditional fell-running fashion.
Women
You've got to go back to 2015 to find someone other than Victoria Wilkinson atop the women's leaderboard. She won for the third year in a row, running 3:22. Georgia Tindley and Beth Pascall were second and third in 3:26 and 3:28, respectively.
Men
Second in 2017 and third in 2016, Tom Owens outdueled defending champ Murray Strain to win the race's 2018 edition. Owens finished in 2:49, three minutes better than Strain. 2015 winner Ricky Lightfoot was third in 2:53.
Yading Skyrun – Yading, China
Skyrunning season is here. The 2018 Skyrunner World Series is limited to Sky Classic and Sky Extra (Extreme/Ultra) divisions, and only the Yading Skyrun 29k is part of the Skyrunner World Series. The weekend's events include the Yading Vertical Kilometer, the 29k, and the 46k Yading Kora Ultra.
Women's Yading Vertical Kilometer 
The Vertical K race, which jumps from a ridiculous 3,992 meters to 5,000 meters (13,097 feet to 16,404 feet), is in the books. Lina El Kott (Sweden) outclimbed Hillary Gerardi (USA) and sister Sanna El Kott (Sweden) to win the women's race.
Men's Yading Vertical Kilometer
Chinese runner Dou Ji, who was last year's VK champion, won the men's climb ahead of Bed Sunuwar (Nepal) and François D'haene (France).
Women's Yading Skyrun
The Yading Skyrun was just finishing as we were creating this article, but it's a 29k outing that tops out at 5,000 meters before descending to its 4,000-meter finish line.
The U.K.'s Holly Page won in 3:32. Ruth Croft (New Zealand) crossed second in 3:33. It looks like Spain's Sheila Avilés was third woman in 3:37.
Men's Yading Skyrun
Andorra's Oscar Casal Mir topped the men's race in 3:06. Andy Wacker (USA) led the race early before being passed on the final descent to finish second in 3:07. Bed Sunuwar (Nepal) took third, also in 3:07 and 27 seconds behind Wacker.
Women's Yading Kora Ultra
China's Miao Yao won the women's race in 5:50–recall she made an international name for herself with a dominant win of the Vibram Hong Kong 100k a few months ago. Nepal's Mira Rai was a distant second 6:32, and third went to China's Qiao Wen in 8:17.
Men's Yading Kora Ultra
Chinese runners filled the men's podium, but the results weren't close, with prolific trail-and-road-racer Erenjia Jia the faraway champ in 4:49. Second place was You-Sheng Guan in 5:04, and third place belonged to Ji Dong in 5:13.
Out-of-towner François D'haene was the next man home. He was fourth in 5:18.
The next Skyrunner World Series race is the May 12 Transvulcania Ultramarathon in the Canary Islands.
Zane Grey 50 Mile – Mogollon Rim, Arizona
It can't rival the U.K.'s Three Peaks Race, but the Zane Grey 50 Mile race has been happening for 29 years and that's pretty impressive, too. This year's race was held on an altered course due to wildfire damage.
Women
Lauren Coury, Susan Kramer, and Nadine Haluszczak earned spots on the women's podium thanks to their 9:32, 10:05, and 10:25 finishes.
Men
We can't call it a course record, but Charlie Ware did score a new event best in the men's race. Out front and victorious in 7:30, Ware won for the second time in the last three years. James Bonnett was second in 8:20, and Sylvain Camus (France) was third in 8:34.
The North Face Endurance Challenge – Washington, DC
Officially The North Face Endurance Challenge – Washington, DC race is held across the border in Sterling, Virginia. The popular weekend-long event again held its usual seven different race classes.
Women
In the marquee 50-mile race, Grayson Vincent was a 20-plus minute winner in 8:21. Ayshalynn Perez won the 50k in 4:46, and in the marathon, it was Gaither Smith out front with a first-place 4:07.
Men
Michael Bailey and Devon Olson were the day's lone sub-seven-hour finishers in the 50-mile race. The two frontrunners finished in 6:16 and 6:32, respectively. Charlie Epperson championed the 50k in 4:03, and Kyle Serreyn was victorious in the marathon in 3:16.
The next The North Face Endurance Challenge event is next weekend. The upstate New York races will happen on May 5 and 6.
Other Races
Cheyenne Mountain Trail Race 
In Colorado Springs, Cheyenne Mountain Trail Race 50k runners made two laps of the figure-eight course inside of Cheyenne Mountain State Park. The race was won by Amanda Ax and Bobby Peavey with 5:29 and 4:01 winning times. Sarah Pizzo and Gefrey Terer, the latter a Colorado Springs-based Kenyan runner, won the accompanying 25k in 1:58 and 1:48. Full results.
Flatrock 101k
Both Mindy Coolman and David Box repeated as winners of the Kansas Flatrock 101k, and both did it faster than last year too. Coolman's 13:31 was over three hours better than in 2017, and Box's 11:02 was a new course record. Full results.
Lost Boys 50 Mile
This was it for the point-to-point Lost Boys 50 Mile race in southern California. A combination of low entrant numbers and increasing permit fees are putting an end to the race that traces its beginnings to 1991. Gemma Bachmann and Joel Meredith won the ultimate race in 11:34 and 8:31. Full results (when available).
Promise Land 50k
Wait a minute, didn't we just report on a Brian Rusiecki race result last weekend? I've come to expect nothing less from Rusiecki. It was his third win as many weeks, and this time he was joined on the winner's podium by wife Amy Rusiecki. Amy ran 5:46 to win the Virginia Promise Land 50k and Brian won in 4:38. Full results.
Tillamook Burn Trail Run 50k
Marilee Woyth and Rob Russell won the Tillamook Burn Trail Run 50k in Oregon in 5:07 and 4:18, respectively. Expectant rains held off and conditions were instead ideal for fast running. Full results.
The Canyons 100k 
The Canyons 100k starts and finishes in Foresthill, California and takes place on a lot of the Western States Trail. Corinne Malcolm won the women's race in 11:44. That ranks fourth all time, trailing only finishes by Magda Boulet and Cat Bradley. Men's winner Lon Freeman has been here every year since 2015. Following fifth-, third-, and fourth-place finishes, Freeman won this year in 10:08. Just like women's winner Malcolm, Freeman's mark also ranks fourth-best ever. Marta Darby and Kris Brown won the 50k race in 7:22 and 4:22. Full results.
Highland Fling
Scotland's Highland Fling runs 53 miles through the Loch Lomond and Trossachs National Parks. Rachel Normand and Kyle Greig were victorious in 8:22 and 7:06. Full results.
Trail and Ultrarunners at Road Marathons
Jorge Maravilla and Michael Wardian were second and third at California's Big Sur International Marathon in 2:31 and 2:37, and Sarah Bard and Ian Sharman were third and first at the all-downhill Mt. Charleston Marathon in Nevada in 2:50 and 2:24. Full results (Big Sur) and full results (Mt. Charleston).
Call for Comments
This weekend, what other race results can you add in the comments?
Next weekend, what races are you looking to?
[Editor's Note: We spend hours weekly creating this column, often ahead of races publishing results–by combing social media. We can't cover all trail/ultra races taking place each week, so we try to provide results of the most competitive and a spectrum of other events from around the world. Feel welcome to leave comments with additional race results or more information about the races we did cover. Thank you!]